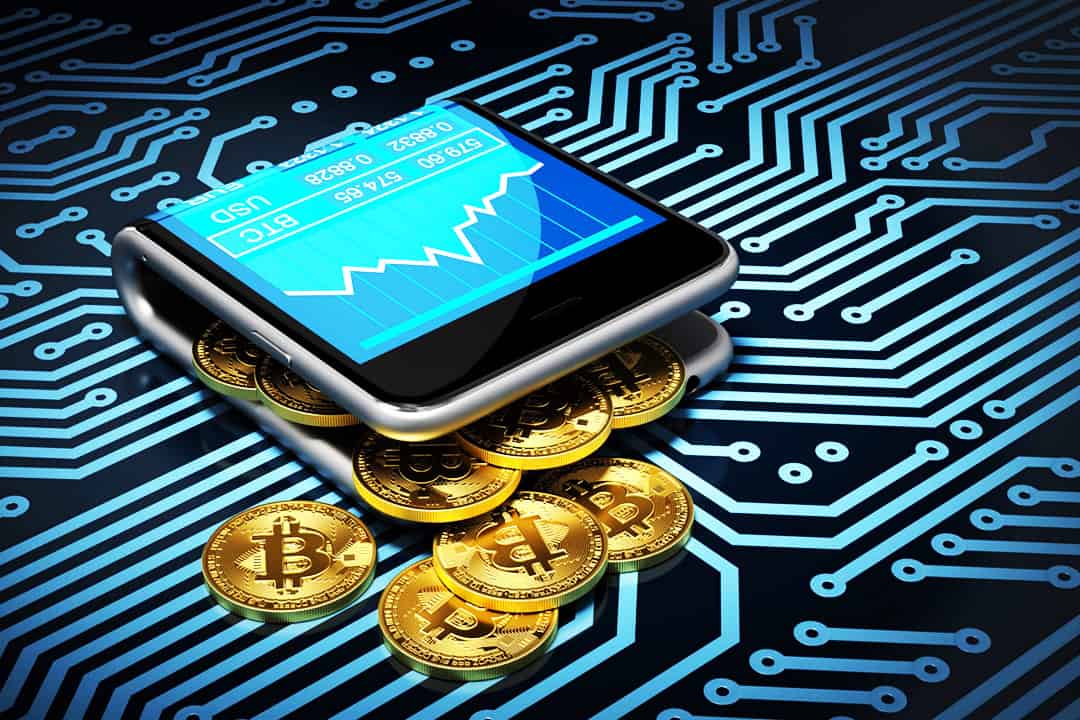 These Reviews Were Last Updated
What's Getting Us Excited?
At its core, a digital currency wallet is a piece of software that safeguards your private and public keys to your digital assets whether you're using Bitcoin, Ripple, BTC, ICO tokens or Ethereum.
Unlike a traditional leather wallet, a cryptocurrency wallet can potentially hold hundreds of different cryptocurrencies, all meticulously organized so that you'll never accidentally spend the wrong currency. It will tell you how much you spend, withdraw or deposit at any given time so you'll never be caught off guard.
The most important reason why you need a cryptocurrency wallet is to ensure that your funds are never at risk of ending up in the wrong hands. A good wallet uses inviolable encryption such as blockchain technology and acts as a secure safety box for your private data.
This is especially topical, given that since early 2018 we've seen increasing news regarding the volatility of cryptocurrencies. With a reliable cryptocurrency wallet, we guarantee that your assets will be safe at all times.
We've reviewed the most reliable Cryptocurrency Wallets on sale in March, 2019:
Overview
If you hold and trade in Bitcoin, Dash, Zcash or Ethereum, the Trezor hardware wallet is a must have.
What We Like
The Trezor uses state-of-the-art encryption and two-factor authentication to keep your private keys as secure as if they were held in a steel vault. If this all sounds overly complicated, don't worry – the Trezor is one of the easiest and quickest wallets to use.
As with other cryptocurrency wallets, the Trezor works completely offline. Your private keys never leave the wallet, which means that it's virtually impossible to hack. You are in control of your assets at all times and since all transactions are completed without the internet, you don't have to worry about compromising your wallet with viruses or malware.
At its surface, the Trezor is a lightweight device with a simple, modern interface. This makes it a breeze to carry around. To make a transaction from the Trezor, you simply connect it to your computer using a USB cable (note that you don't have to have your wallet connected to receive cryptocurrency). You will also be provided with a safety code that will allow you to recover your currency in case you ever misplace your wallet. Getting pickpocketed will never be an issue. Your access funds will be completely secured with its password-protected feature.
What Needs Improving
The screen is on the smaller side so if you don't have excellent eyesight, making out the long codes and addresses can be a challenge. But with adequate lighting this shouldn't be too much of an issue. In addition, the USB cable that comes with it is rather short. This makes it slightly inconvenient when you're plugging it into certain devices. And lastly as mentioned before, the Trezor currently only caters for limited cryptocurrencies. If you hold assets in several, be sure to check compatibility.
The Final Verdict
At a time when the value of cryptocurrency is forecasted to skyrocket again, it's imperative that your funds are safe. The Trezor will ensure that they are. It's a solid purchase and you can rely on this gadget. To end on a high note, Trezor is planning to extend the currencies compatible with their products, so if you trade in multiple currencies, watch this space.
Trezor works with Bitcoin and also
Ethereum and Ethereum Classic
ZCash and Litecoin
Namecoin and Dogecoin
Dash and Testnet
Free shipping
Last update was on: March 21, 2019 10:45 am
in stock
---
Overview
We love the simplicity of this hardware crypto wallet from trusted brand Temexe. It looks like an ultra secure external hard drive, which already starts to convince us that this device is very secure. This crypto wallet is compatible with Bitcoin, Ethereum and hundreds of ERC20 tokens.
What We Like
The front is a digital display that you can read easily. And compared to other wallets on the market, the build quality of the Temexe is noticeably better. The unique selling point of the Temexe is that it uses AES-256 encryption to secure your private key, which is then sent to your smartphone using Bluetooth. This makes hacking near impossible as any outsiders will only be able to access encrypted data.
What Needs Improving
This is a small sized crypto wallet but in terms of performance, we had no complaints.
The Final Verdict
So if you want an aesthetically pleasing, extra secure cryptocurrency wallet the Temexe comes highly recommended. It's a smart yet simple crytocurrency wallet that will keep your assets protected. This one's worth the investment.
Android and iOS App "ourToken" - Allowing you to manage your digital asset anytime and anywhere safely.
BLUETOOTH 4.0 MILITARY GRADE ENCRYPTION ALGORITHM - Temexe X hardware wallet secures the private key with AES-256 symmetric encryption and sends it over Bluetooth to your phone. Hacking the Bluetooth or the phone is in vain because hackers can only get encrypted data
Free shipping
Last update was on: March 20, 2019 4:45 pm
in stock
---
Overview
Now for something totally different. If you want to go totally wireless, the Cool Wallet S is the only choice. This super trustworthy crypto wallet is making waves, and we're big fans.
What We Like
The Cool Wallet effortlessly combines effective hardware with state of the art software. The outer casing is made from durable materials and even waterproof, saving you from any mishaps. It's roughly the size of a credit card, so easy to carry in your (traditional) wallet and to keep safe at all times.
It's compatible with most smartphones, including of course, both Apple and Android. The LED display is perfectly clear, making it very easily legible. Now for the money! The Cool Wallet supports all the main suspects: BTC, ETH, XRP, LTC, BCH and EOS. That's more than enough for us.
What Needs Improving
We haven't had any issues with this crypto wallet. It's been easy to set up, use and performs transactions reliably and securely. It's that good a product.
The Final Verdict
If you're looking for a dependable, straightforward "no frills" modern crypto wallet to store your digital currencies – go Cool Wallet You'll be buying a product from an established company with outstanding customer services, so you can get help quick if you ever have issues. Your digital assets will be very safe in this nifty wallet.
CoolWallet S: World's first wireless hardware wallet, allowing you to securely send and receive cryptocurrencies. Waterproof, Durable, Flexible, and Credit Card Size fitting in any regular wallet or purse. It connects to iPhone or Android and has a clear e-Paper display to check balances and confirm transactions.
Free shipping
Last update was on: March 21, 2019 10:45 am
in stock
---
What else is trending right now?