If you are like most people, you've probably stood in your kitchen countless times wondering if things would work a little better if the set up was different. Almost every time you do that, you are referring to your appliances. If you are regularly bumping into someone using the stove as you try to reach for the refrigerator or are having your cooking interrupted constantly because the stove is next to that snack cupboard everyone likes to raid, then you probably need to think about where your appliances are placed.
However, making your kitchen appliances work for you and not against you is not just about their positions in the kitchen but also their functionality. Since the kitchen isn't endowed with unlimited space, it's all about getting appliances to conveniently fit in without sacrificing visual appeal or counter space. Modern kitchen design and technology has made this attainable. Here's three ideas that do just that.
1. Install Power Outlets in Drawers
Plastic covers on standard power outlets are unsightly and can take away from an otherwise beautiful kitchen design. Further, visible outlets are always a danger to adventurous children. You can hide your power outlets away from view by installing them in drawers. That keeps your kitchen functional and appliance-friendly while maintaining a smooth, flowing, clutter-free aesthetic.
You can have in-drawer charging outlets for your phones and tablet computers, as well as powering outlets for your smaller kitchen appliances like toasters, blenders and mixers. Your phones could be charging inside a drawer safe from all the potentially damaging elements found in the kitchen such as water, heat, cleaning chemicals, grime and heavy objects.
2. Cabinet Fan Systems to Cool Appliances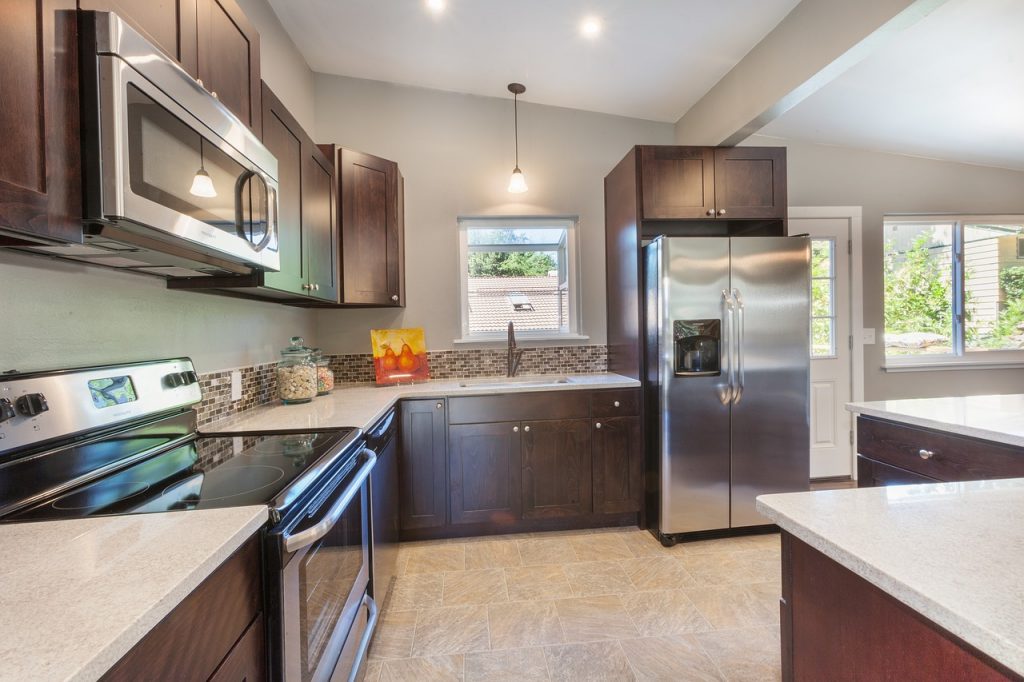 Shoving your kitchen appliances into a single cabinet is a good way to keep your kitchen looking clean and tidy at all times. Check out the white shaker cabinets at best online cabinets for cabinets that could serve this purpose. There's however one major problem that comes with storing your appliances in cabinets—overheating. When you have your toaster, coffee maker, electric kettle and other small appliances in a single cabinet, things can get steamy.
That's not just due to placing the items in the cabinet before they have completely cooled. There's also the overall heat generated in the kitchen that could keep the temperature inside your cabinets at undesirable levels. Extended exposure to such heat will gradually shorten the usable life of your appliances. A cabinet cooling system could come in handy.
Cabinet fan systems are primarily associated with cooling audiovisual equipment. But that doesn't mean they cannot be used anywhere else. In fact, the kitchen is perhaps the space most in need of cabinet cooling fans. It's the room that grapples with heat the most in the house. Kitchen appliances not only have to contend with the heat generated by cooking overall but also the heat from their own electrical operation.
Cabinet cooling fans ensure that any appliances you operate or store in tight enclosed spaces in the kitchen receives the steady flow of cool air that ensures they can deliver optimal performance for longer.
3. Fix Wireless LED Kitchen Cabinet Lamp with Dimmable Touch Sensor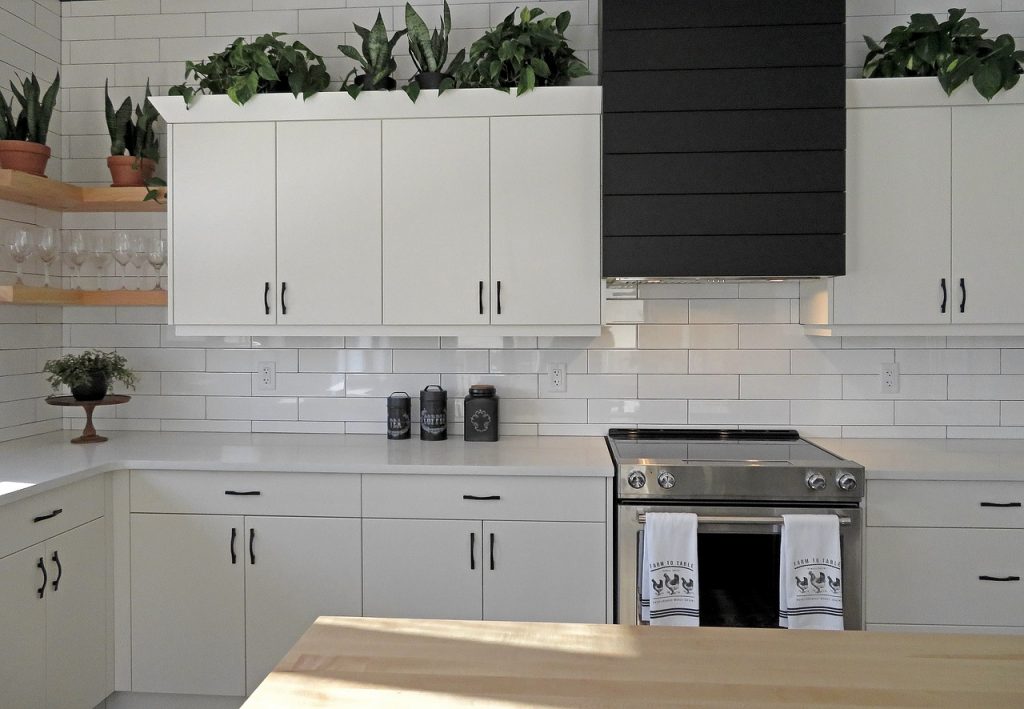 Lights have always been a nice way to complete your kitchen's overall look and give you a clearer view of what you are preparing, eating or cleaning. Wireless LED kitchen cabinet lighting adds illumination, style, atmosphere and functionality to any kitchen while delivering substantial energy savings. The lights illuminate your workspace directly so you don't have to worry about your body casting a shadow over the things you are preparing.
LED lights can last a long time—if you use them for just 12 hours a day, they can be used for 10 years or more. Many under cabinet LED lamps can be installed without the need to hire an electrician. Some kits have simple adhesive stops that you need only peel, stick the lights and you're ready for action. More permanent models come with brackets and mounting nails or screws.
Go for under cabinet LED lighting that has a dimming capability. While this means spending more, it gives you a greater degree of control in brightness and cost. By dimming the light when you don't need it, you can cut your power bills. In addition, not everyone in your home will have the same visual needs. Someone with problematic eyesight will prefer low-intensity light that doesn't have an uncomfortable glare. The dimming capabilities means everyone is free to pick and choose the intensity they prefer.
In a world where every aspect of life is being transformed by technology and innovation, the kitchen is the space in the home that can benefit the most from an injection of modernization. These ideas will ensure your moments in the kitchen are less strenuous and more enjoyable.