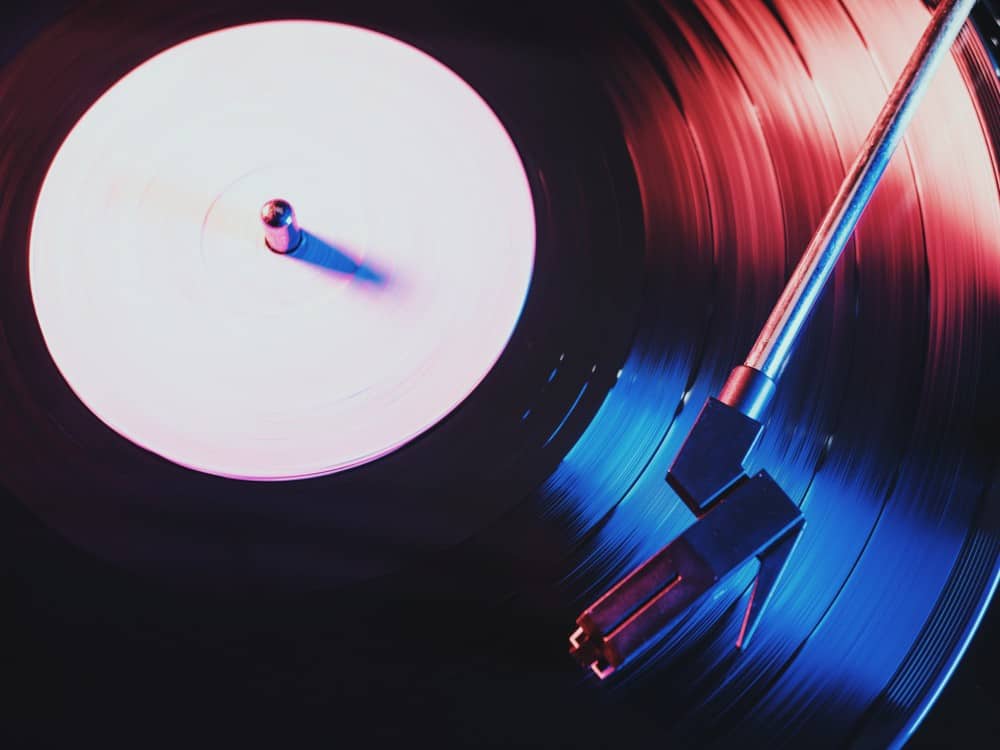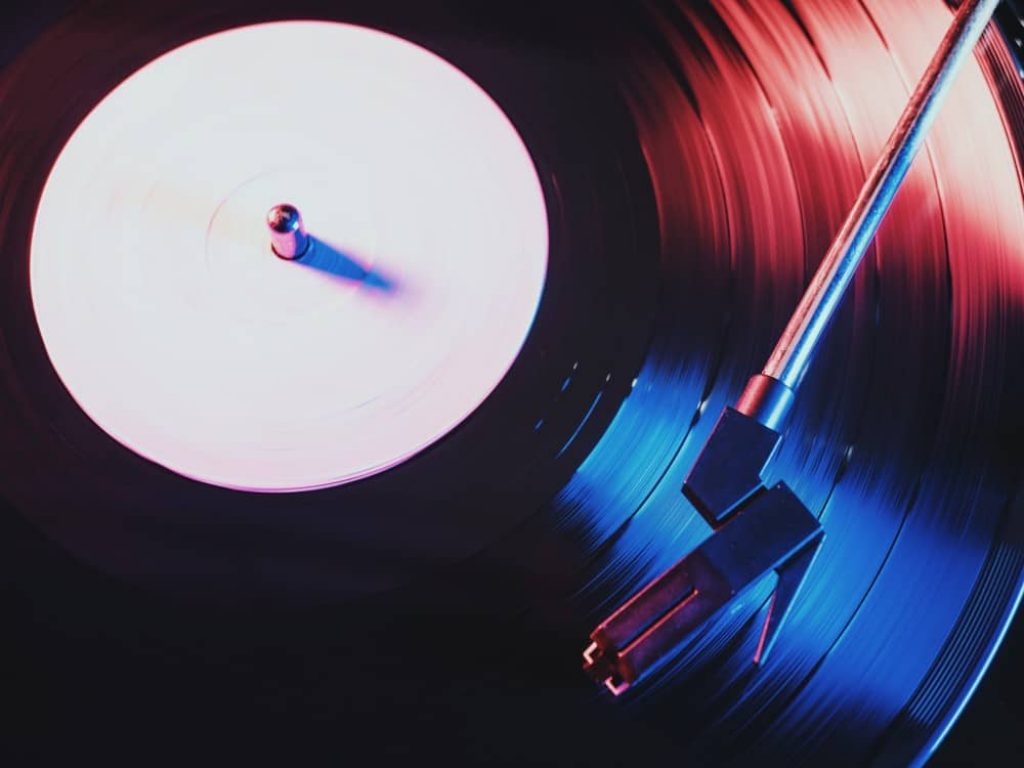 Music to Blow Your Socks Off!
We review the best Bluetooth Turntables on the market
Combining the revival of vinyl with the accessibility of Bluetooth, the turntable has embraced the age of technology. Most of us 'older generation' remember vinyl records with a fondness bordering on forgetful – those scratches that had the needle jumping were a nightmare, and lugging your treasured collection round to a friend's house wasn't easy, so when CDs in all their shiny, nigh-on-indestructible glory came along, we took them to our hearts. But vinyl is enjoying a comeback of sizeable proportions, enough to allow the turntable to re-enter the market as a viable player in the world of audio.
Bluetooth was designed to give users automated, remote wireless control over their various devices, and the ability, for example, to stream digital audio from a device to a bluetooth enabled speaker. This sound isn't actually sound, though, but a representation of it. So, with a bluetooth turntable, that analog waveform has to be converted to a digital signal, sent via bluetooth, and then converted back to analog.
Unlike our old turntables, the majority of bluetooth models have automatic start/stop features – the arm moves, plays music and lifts again, with one button push, and all can play the most popular formats of 33 ⅓, or 45 RPMs.
But what else do you need to consider?
Belt drive or direct drive?
Belt drive turntables are spun using an external motor turning a rubber belt. This causes less vibration and is great for most users. The more expensive direct drive turntables spin the disk using a motor directly attached to the spinning surface, and are designed for professional DJs.
Platter
The platter is the body of the turntable – the bit where the vinyl sits. Many are made of MDF wood as it absorbs plenty of vibration. Some are metal, while some expensive models use acrylic.
Cartridge
The cartridge is the housing of the needle, or stylus. The stylus is removable and can be replaced when necessary.
The quality of the sound is crucial to your listening experience, and with bluetooth turntables, that quality can be remarkable. The depth of tone, coupled with the coolness of vibrant top notes, makes for an all-encompassing journey into musicality. Just WOW!
After many hours of testing, comparing and reviewing, these are the models that blew our minds.
Overview
 The Audio Technica LP60 comes about as simply packaged as any new device can, with the platter, belt, and slip mat all separately wrapped, and for a wired connection, a 3.5mm RCA cable is included, along with an easy to follow  instruction booklet.
With the speaker housing a stylish aluminum, outfitted with a durable fabric grill, and  the controls neatly located on the speaker, the whole look is one of cool, modernised retro.
What We Like
Following the instruction, the set-up and bluetooth connection is ridiculously simple.
Playback is automatic, meaning that once a record's speed is selected, all you have to do is press 'start' and the tone arm will raise from its resting place, move, and slowly descend to the vinyl. This is perfect and removes the danger of scratching the vinyl, or damaging the needle, both of which were risks with the original style record players. It also means you can press play and walk away.
We listened to the LP60 both wired and wirelessly, with a variety of speakers and headphones, giving it the full TGN workout. Occasional crackles reminded us that we were listening to vinyl, but until the side ended, it was easy to forget that we were actually playing it on a turntable and not ripped to a computer. If you want to listen to vinyl the way it's meant to sound, the LP60 really delivers.
What Needs Improving
Our only, and very minor, complaint it that the included phono leads are a little short, but that really isn't a deal breaker.
The Final Verdict
For the money, the LP60 is a great turntable. Build quality is excellent, the styling gorgeously retro, and the sound quality is second to none. The age of vinyl is here - again!
---
Overview
If retro is your thing, the Akai is for you. It shamelessly combines the glory days of vinyl, with high tech capabilities in a solidly constructed, faux leather casing.
What We Like
In all our tests, the Akai performed well, outclassing some of the more expensive models for both usability and sound quality.
Installing and setting up bluetooth pairing is easy, as you'd expect from this manufacturer, and there's plenty of extra facilities and opportunities to tweak the sound to your exact preferences. The quality of sound is impressive, considering the price band, with a decent resonant bass, and clear, rich top notes.
Being portable, we were very pleased with the length of charge the battery held, and the speed of recharging.
What Needs Improving
With the volume cranked up, there was a slight vibration through the housing, but placing the chassis on a different surface eliminated this instantly. 
The Final Verdict
For a modern all-in-one turntable package, the Akai does the job and does it well. Aesthetically, you can't beat it, the audio quality is great, and it's easily affordable. Definitely one to go on the gift list this year!
---
Overview
This 1byone turntable is a really stylish and effective way to play your music whether straight from vinyl or by using MP3s. While many turntables are standalone items requiring additional hardware to function, the 1byone is designed to be an all in one media player.
Boasting a well made wooden base and acrylic dust cover, this compact belt driven turntable has retro down to a T.
What We Like

We found the bluetooth pairing quick and stable, and it allowed playback from phones and tablets as well as the capability to play old style vinyl. The recording feature is simple to use, automatically stopping playing and recording when the record is finished. So, to get all of your records on mp3 format, all that's required is to set and forget while listening to your music, then come back and repeat with the next record. It really couldn't be easier.
The playback with the 1byone is of a decent quality, and the RPM changing works nicely. Scope and frequency range are both surprisingly good for a turntable in this price band, and in spite of possessing rather small speakers, the level of volume is impressive.
What Needs Improving

 Using the USB record control can be a little complicated to use. However, just press pause when a record is already playing, hit the record button and it will automatically title and store your tracks.
The Final Verdict
The 1byone has the ability to play vinyl, to connect to your smartphone, play setlists from a USB stick, and record your vinyl into MP3 format. It works effectively, has great sound quality, and looks simple and elegant.
---
Overview
Looking like the record players from our youth, this Digitnow model combines a stylish, well made chassis with high tech gadgetry that can successfully multitask with ease.
What We Like

We're always wary of products that claim to do it all, they seem too good to be true; however this turntable has spun this opinion right round like a record (seriously, it had to be done). It does it all, successfully, with ease.
Easy to install with the aid of simple to follow instructions, our old, dusty mix tapes were slotted in eagerly and vinyl LPs pulled carefully from paper sleeves. All the memories came flooding back, but with a much improved soundtrack. The sound quality is excellent with a really decent bass throb that should be watched for its foundation shaking abilities if the volume is turned too high.
The recording function works well, and the playback had all the depth and power of the original. All in all, very impressive.
What Needs Improving

 The included cables could be longer to make life easier.
The Final Verdict
The Digitnow is a talented piece of kit, and if you want a decent bluetooth turntable that can do a whole lot more besides, and at a price that's right, this is the one for you.
---
Overview
USB turntable pioneer Ion has brought out the Audio Air LP turntable, which combines the retro appeal of vinyl with the convenience of Bluetooth streaming.
This well made, solid turntable is styled in a way that wouldn't seem out of place in a modern Scandinavian thriller – chic and icy cool. Looking good, so far.
What We Like

The installation process, and the Bluetooth linkup, was straightforward and quick, which is always a plus point.
The Ion, in addition to its bluetooth streaming prowess, has a USB port for connecting the turntable to a laptop or tablet for the conversion of analog albums and singles into digital files using Ion's EZ Vinyl/Tape Converter software. While the turntable sports a 3.5 aux input too, so we were able to  connect and convert tunes from our CD player.
The sound quality is great, even managing to eliminate the typical vinyl crackling, and the recording and analog converting capabilities are simple to use, and very effective.
What Needs Improving

As with some of the other turntables we've tested, the cables could do with being a bit longer. But, for us,this isn't a deal breaker.
The Final Verdict
If you are looking for a stylish turntable, with great sound quality and high tech features, the Ion Audio is the one for you. Happy to recommend this record player.
---
If you enjoyed this review then check out some of our other trending articles.