Best Of 2019
The Best Top Five Digital Pianos of March, 2019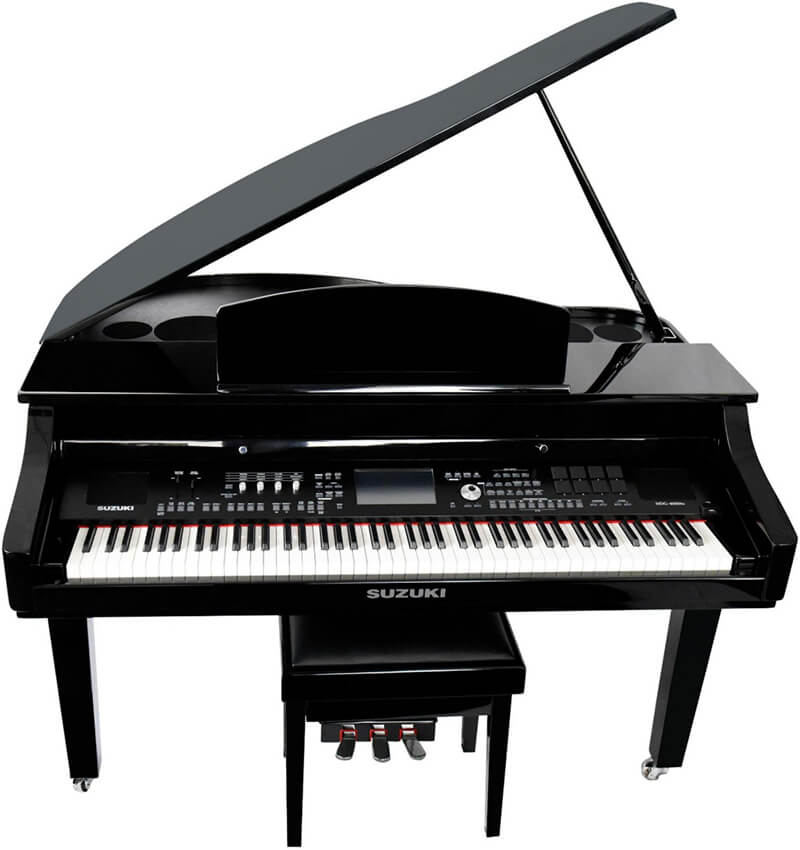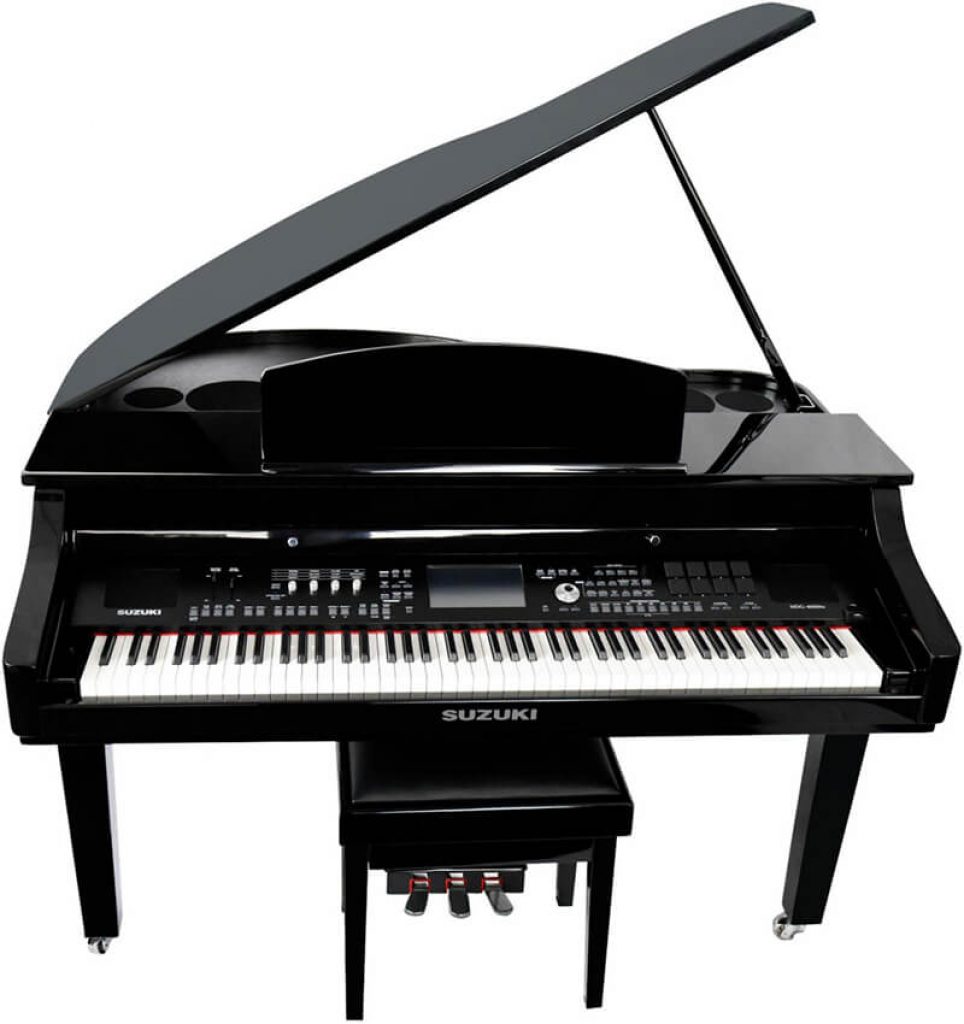 These Reviews Were Last Updated
Putting on a Performance – We put the best-selling pianos through their paces!
Digital pianos have taken over in popularity from the larger, more stately and infinitely more expensive traditional acoustic models for many reasons. Modern homes just haven't got the room for a large, even if beautifully made, grand piano. However, the sound of a piano is certainly not outdated, and that's where these digital instruments come in.
Convenience
Digital pianos are much lighter and usually more compact than acoustic pianos. Even console models that have a cabinet resembling a traditional piano generally weigh far less than their acoustic counterparts. As a result, digital pianos are easy to move around and transport.
Volume
Whereas a traditional piano produces a volume range based on how hard you strike the keys, a digital keyboard's volume is controlled, even allowing for silent practice, and most have a headphone socket.
Versatility
With the extensive sound sets built into digital pianos, you can easily add drums and percussion, woodwinds, brass, and many other sounds to your performance. Many models include a built-in metronome – a very useful feature.
Recording
The majority of digital pianos have recording capabilities. This is great if you're learning to play and want to review your progress, and is a useful feature if you wish to create your own compositions.
Connectivity
Most digital pianos have MIDI capability and USB ports, allowing you to connect to computers and recording equipment. Some models accept flash memory cards making it simple to transfer music to other devices.
Learning tools
Electronic pianos designed for beginners often include built-in lessons and access to online resources. Some have dual headphone jacks or even split keyboard functions, allowing students and teachers to work together silently, or to play the same parts in the same octaves.
Maintenance
Beyond dusting, this is pretty much a non-issue with digital pianos, whereas acoustic pianos require tuning from time to time, which is a costly service.
Almost every modern acoustic piano has 52 white keys and 36 black keys, and it makes sense to look for the full 88 key keyboard with a digital version. At a very minimum, don't buy a keyboard with less than five full octaves, even if you are just beginning to play.
A big difference between traditional and digital pianos is the way it feels when you physically press down on the key. In a traditional piano, your key is attached to a lever which then causes a felt-covered hammer to strike the strings inside the piano. This creates a very slight resistance, or weight, in the keys. Becoming familiar with this weight is important if you ever wish to play an acoustic model, but also it actually aids playing and 'feeling' the music.
To imitate the feel of an acoustic piano, most manufacturers use some variation of what is known as weighted action. It basically makes the keys feel more like the keys on a traditional piano.
Overview
Casio are well known in the world of music for their expansive range of digital music products, which includes keyboards, portal pianos, and even a selection of grand piano models.
Given their impressive history, you'd expect the CDP-130 to be a well designed instrument, built to last and have a range of useful features – and you'd be right. This is a stylish, sleek and easily portable model, with a full size keyboard of 88 weighted keys, variable sensitivity levels and a great range of functions.
Features
88-key, scaled hammer action keyboard with 10 high quality tones
Digital effects: hall (1 type), reverb (10 types), chorus (5 types)
A spring-less hammer system that is similar to the one used by grand pianos provides a keyboard touch that is naturally firm.
USB type b terminal, standard stereo headphone jack and standard damper jack and power(battery type/adapter type) is AC adaptor AD-A12150LW
An optional piano stand cs-44p is available to buy separately to configure the keyboard for lessons and serious piano play
Pros
Casio's technology uses four different levels of original acoustic piano samples in order to produce the sound that mimics that of a genuine acoustic piano, and it really does the job well. Played next to an acoustic – and believe us, we did, you cannot tell the difference.
We like the fact that the user interface is so simple, without a whole heap of buttons and knobs to complicate matters. Instead, the keys on the keyboard are used to create shortcuts to access the features and functions. With plenty of high quality voices and sound effects, plus the ability to split the keyboard, and a built-in metronome, this is an infinitely versatile piano.
Cons
We did find that if the damper pedal is on a smooth surface, it can slide around slightly. However this doesn't detract from the user experience.
The Final Verdict
If you're after a hugely versatile, easily portable, good looking piano, the CDP-130 is well worth considering. It's perfect for beginners but also has lots of advanced features which more experienced piano players can enjoy.
88-key, scaled hammer action keyboard with 10 high quality tones
Digital effects: hall (1 type), reverb (10 types), chorus (5 types)
A spring-less hammer system that is similar to the one used by grand pianos provides a keyboard touch that is naturally firm.
5 used from £271.48

Free shipping
Last update was on: March 20, 2019 6:45 pm
in stock
---
Overview
Yamaha, a long standing respected name in musical instruments, have created a very compact, lightweight digital piano that's suitable for home use as well as for gig situations. It has the great build quality expected from this brand, and its  minimalist design is completed with a red felt ribbon across the tops of the keys as well as an elegant curve on the front panel, mimicking the style and presence of the classic grand piano.
Features
Graded Hammer Standard (GHS) weighted keyboard with matte black key tops
24 Voices including the sound of a Yamaha concert grand piano
20 rhythms (drums + bass)
Modes: Duo, Split, Dual
Lesson Function (ability to practice each hand's part separately)
Easily connect to a computer via USB
Free iOS app for easy control
Pros
We've found this piano to be very user friendly, and although the stand is an optional extra, you can put the P-125 on a table. Ingeniously, Yamaha have even included a setting – Table EQ, that optimises the sound when the keyboard is placed on a flat surface.
The graduated weighted keyboard is nicely touch-sensitive, which means that the volume and timbre of the sound varies depending on how hard or soft you play the keys.
With LEDs to indicate which settings you are using, the button count is not excessive, and Yamaha's Smart Pianist app makes it insanely easy to control all the functions using an intuitive graphic interface – we had great fun with this!
Cons
The P125's lack of an LCD screen could be seen by some as a disadvantage. However, navigating the menu is simplicity itself, and without a screen, the design is much cleaner.
The Final Verdict
Whether you're a beginner or an experienced musician, the P-125 packs high-quality piano performance and versatile practice features into a very compact, easily portable instrument. Conveying all the richness and dynamic range of a traditional piano, this a great option for beginners right through to the more advanced pianists.
Graded Hammer Standard (GHS) weighted keyboard with matte black key tops
24 Voices including the sound of a Yamaha concert grand piano
20 rhythms (drums + bass). Power Consumption : 9 W
Easily connect to a computer via USB
2 used from £469.42

Free shipping
Last update was on: March 20, 2019 6:45 pm
in stock
---
3) Alesis Recital – 88-Key Beginner Digital Piano / Keyboard with Full-Size Semi-Weighted Keys, Power Supply, Built-In Speakers and 5 Premium Voices
Overview
Since the mid 1980's, Alesis has been a huge manufacturer of innovative electronics, including their stylish line of electronic pianos, and the Recital is no different. With a full 88 semi-weighted keyboard, this possesses an almost futuristic and very stylish design. Being lightweight and slim, it's incredibly easy to transport and looks great in a modern living space.
Features
Beginners digital piano loaded with five expertly crafted voices (acoustic piano, electric piano, organ, synth, and bass) and powerful educational features that ensures to have you playing professional keys fast
Universal responsive feel – 88 full sized semi-weighted keys with adjustable touch response to suit your preferred playing style
Connectivity Covered – Built-in 20 W speakers, ¼ Inch sustain pedal input (pedal not included), ¼ Inch stereo headphone output, power via six D cell batteries or included power adapter and stereo RCA outputs
Includes power adapter and stereo RCA outputs to connect to a recorder, mixer, amplifier or any other sound system
Powerful educational features – Standard, split, layer, and lesson modes with 128-note max polyphony and built-in FX: Chorus, reverb
Learn piano today – Includes Skoove 3 month premium subscription for expert interactive online piano lessons. Windows: 7 (32 and 64 bit)
Pros
The Recital feels and sounds like an actual acoustic piano, which, given the affordable price band, is impressive.
We found this model to be easily customisable, and with the built-in voices, including acoustic piano, organ, synth, and bass, it has a wide range of musical capabilities. We especially liked the Reverb and Chorus features, which added a real flourish and a realistic depth to our playing experience.
The Lesson mode has lots to offer, including split keyboard, and the ability to separate the keyboard, thus creating two separate and distinct areas that can harmonise, relating to voice and pitch.
Cons
Whilst not a deal breaker, the fact that this doesn't come with a separate sustain pedal is a bit annoying.
The Final Verdict
A great learning tool for beginners, the Alesis Recital is a reasonably priced, good looking, well built piano with plenty of useful features which any level of player would appreciate. Highly recommended.
Exclusive to Amazon - Beginners digital piano loaded with five expertly crafted voices (acoustic piano, electric piano, organ, synth, and bass) and powerful educational features that ensures to have you playing professional keys fast
1 used from £214.12

Free shipping
Last update was on: March 20, 2019 7:45 pm
in stock