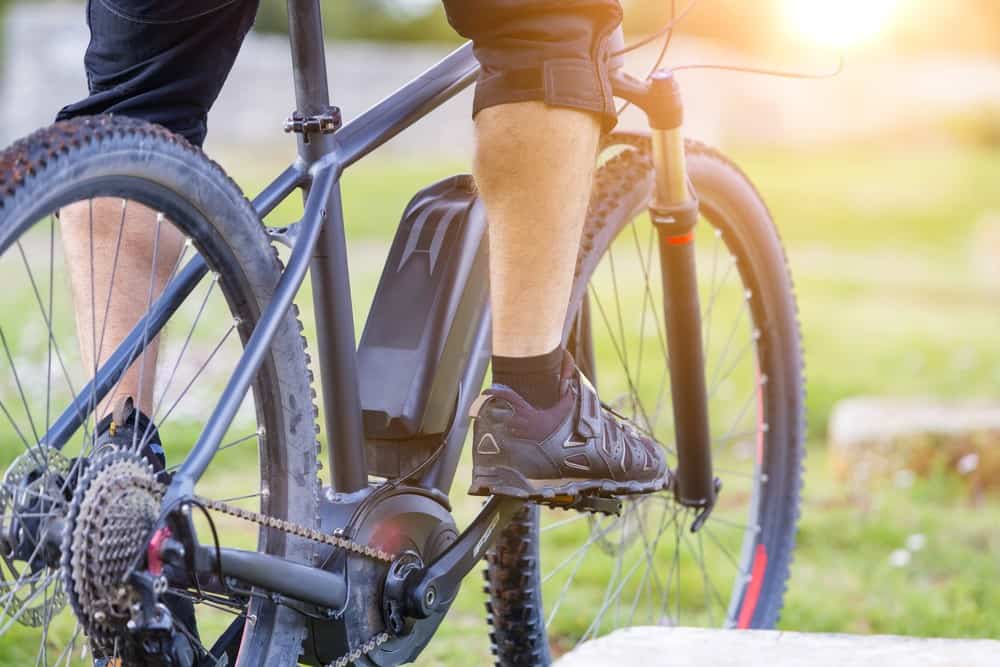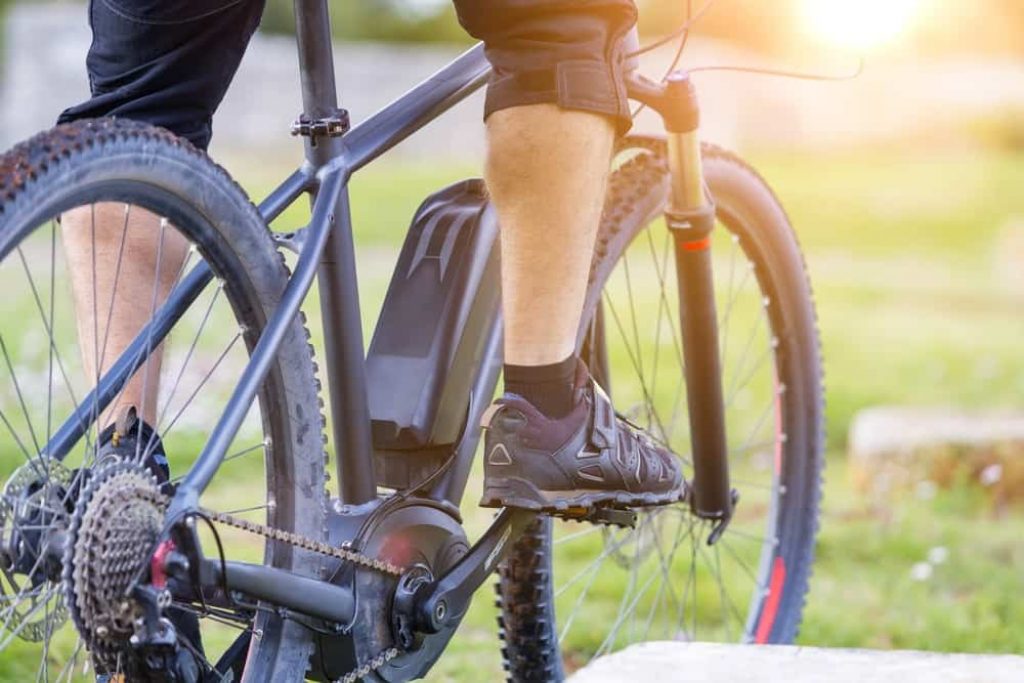 We Review the Best-Selling Electric Bikes
E-bikes, electric, assisted or powered bikes, are becoming more popular on today's roads. By combining a conventional bike with a battery and motor, electric bikes make it easier to get up hills, accelerate away from lights and cruise for miles. So, with so many models and types, which bike is right for you?
The first point is to consider what style of bike you are looking for – a step through bike in the classic design, a crossbar version, a mountain bike or perhaps a folding bike. E-bikes are usually based on the classic step-through design, with hybrids of cross country and mountain bikes being the most common, allowing for nipping around town, with the option of venturing off road.
Crank driven motors:
Crank drives will only work when the rider keeps pedalling and rotating the cranks. The drive system propels the bike through the chain with the use of the rear wheel gears. This is a very efficient system, because it can increase its own torque through the use of wheel's cassette, allowing the bicycle to climb up very steep hills with ease.
Hub driven motors:
Located inside the hub, this motor propels the whole wheel independently from the bike chain so it works from power on demand. With two modes of drive – pedal assist, or throttle control, you can select the one for you based on the situation.
Whilst the crank drives give you a more seamless sense of riding, with hub motors you can just select the power mode you want so is a more effortless means of cycling an electric bike.
Lithium-ion batteries are everywhere, so it's no surprise to find them powering e-bikes.
The ampere rating (AH) or watt hour rating (WH) will determine the length of distance the bike can travel on a single battery charge dependent on terrain, rider weight and weather related cycling conditions. But typically a 10AH or 375WH Battery will give an approx. distance of 27-35 miles or a 16AH battery will give an approx. distance of 60 – 70 miles.
The majority of batteries can be removed for charging and a full charge typically takes between two and a half and six hours. Many owners of e-bikes have two batteries, swapping them over so one is always fully charged.
After months of road testing one high-caliber electric bicycle after another, we've settled on our Top 5 Electric Bikes of September, 2019:
Overview
Eelo's 1885 folding electric bike features an unusually short wheelbase with 14'' wheels, making it appear more suitable for a shorter rider; however, in our tests, both short and tall riders found it equally comfortable.
Arriving with accessories, such as mudguards and a front light, already fitted, the aluminium frame is reassuringly sturdy, but extremely lightweight, making it easy to carry on public transport, or pop in the car.
What We Like
We couldn't believe how small this Eelo 1885 is when folded, and the process is somewhat akin to a contortionist fitting into a very small box. You don't understand how it happens, but it does.
The advanced battery management system is displayed on the handlebars and keeps you informed of the bike's battery, speed and trip functions, so without taking your eyes off the road, you know what's going on.
The easy to use thumb throttle controls the speed, and the battery will keep you on the move for more than 40 miles between charges.
What Needs Improving
While this bike may need some getting used to, its impressive performance means it's a commuter's dream.
The Final Verdict
If you want a folding e-bike then this is a great choice. Speedy enough for commuting, yet neatly folding for easy carrying or storage under your work desk, in a motorhome for holidaying, or just to pop to the shops. This takes the hard work out of cycling.
---
Overview
This is a really good looking e-bike, with a lovely sweep for the step-through. Looking more like a conventional bike than other electric bikes, this Cyclamatic model is feature rich, but also provides a rugged, fun experience using the most durable aluminium for the sturdy frame.
What We Like

Within minutes, we were set up and ready to roll.
The charging speed of this Cyclamatic is phenomenal. The battery is easily removed, too, using the ingenious tilting saddle. A single charge will keep you going for almost 40 miles, depending on the circumstances.
The Shimano brakes are just one of the well thought out considerations from Cyclamatic. This brand is well-known in the brakes industry and provides top quality brakes for a variety of bike products.
Many e-bikes seem to forget about the comfort that decent front wheel suspension brings, and this feature, included here, makes for a much smoother ride.
What Needs Improving

The only fault we can find with this model is that it could be a little lighter, however this certainly doesn't alter our admiration for this bike.
The Final Verdict
There isn't much Cyclamatic haven't thought of when they went through the design process of this electric bike. Along with the features, the overall design of the electric bike is superb and caters for people of all sizes and weights. All in all, if you are looking for a good quality bike that is going to get the job done, the Cyclamatic CX3 could be just what you are looking for.
---
Overview
This smart looking e-bike is the latest model from Ancheer, and it brings together all the good points of its predecessors, being well made and sturdy. It has a minimalist appearance that gives it a sleek aesthetic, with subtle detailing and graphics providing an edge. The cunningly disguised battery hides the fact you're riding an electric bike, and the frame is just like a standard mountain bike.
What We Like
Putting the bike together was easy as it arrives 90% assembled, and all we had to do was put on the pedals, handlebars, seats, front tyre and a few other minor components and that's that.
Charging the battery is super fast, and the front and rear mechanical disc brakes do a decent job of bringing you swiftly to a halt. The Ancheer made hills easy and on high assist mode, you just sail up them in a really surreal way. However, if you're a glutton for punishment, you can ride with no motor assistance at all.
We found the supplied tyres were a good balance between grip for off-roading and speed for road riding. But obviously you can put on whichever tyres you wish.
What Needs Improving

Our only gripe is that the saddle can be uncomfortable. Fortunately, it uses standard fittings, so we just replaced it with a seat more suited to our delicate posteriors, using an allen key.
The Final Verdict
It's impressive that Ancheer was able to build such a quality and versatile e-bike, while avoiding many of the big brand components you find on similar models.</p> <p>This obviously helps to keep the price low, but there isn't any drop in ride quality at all. The bike weighs what it should, shifts easy, brakes easy, and is comfortable and smooth overall.
---
Overview
The 'battery behind post' layout is typical of Volt, and means the Pulse is able to accommodate a 36v 12ah Panasonic battery which provides a very impressive 80+ hours of assisted cycling per charge.
This is a really nice looking, well made bike with a beautifully finished aluminium frame, making it lightweight but very robust.
What We Like

The nice range of extras included with the Pulse includes front suspension, pannier, electric lights and mudguards, which, while not detracting from the price, probably adds up to a fair amount.
The Pulse handles like a dream, smooth around the bends, easy up hills with the automatic assist, and great fun down them.
Comfortable, with top of the range Shimano brakes and gears, and a charge time of 3 hours – this is perfect.
What Needs Improving
There's no getting away from it – this is a pricey bike, but you get a huge amount of quality for your pounds.
The Final Verdict
In terms of value for money, you are getting an outstanding, reputable e-bike with plenty of extras and a very good battery capacity.
---
Overview
The NCM Prague is a sturdy, well made e-bike. Its good looks are backed up by a host of decent features, and a heavy duty battery that offers confidence in its versatility.
What We Like
Putting this together after delivery was a doddle, and allowed us to see the quality of the Prague from the ground up.
Heavy duty, puncture resistant tyres, and a great front suspension system, coupled with a soft, plush saddle and a huge battery capacity make this e-bike a serious contender for the top slot.
Great for nipping around town, comfortable commuting or a long distance trek into the wilds – the Prague can do it all in style.
What Needs Improving
We couldn't find any problems with this bike. It's stylish, performs to expectations, and is made with an eye for detail.
The Final Verdict
If you're looking for an e-bike that can really take you places, the Prague is it. Beautifully made, incredibly versatile, and able to cope with the steepest of hills, and most rugged terrain, yet not look out of place on city roads.