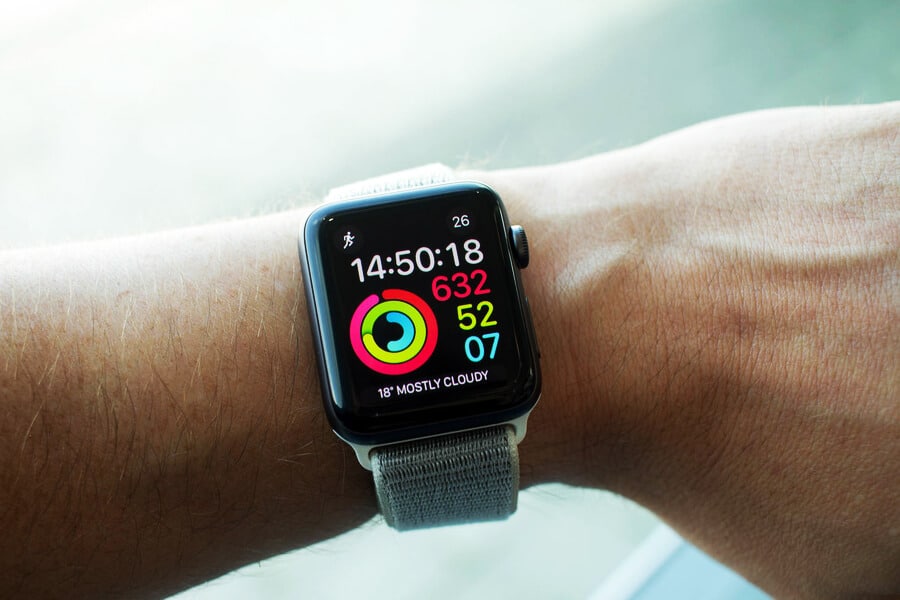 Running Time
We Test Drive the Best-Selling Smartwatches
So, you've decided to take the plunge and get a smartwatch. But then what? Read our useful guide, that's what!
There's plenty to think about before you splash the cash.
Just like a new smartphone, a smartwatch should be a suitable fit for your needs and your lifestyle. In fact, a lot of the elements you should look at when purchasing a watch are the same you should look at when picking out a new phone. It also needs to be compatible with your phone, be it Android or iOS
Most smartwatches have an interactive touchscreen so you can receive notifications, such as emails, social media, text messages and more.  Some allow checking in to Facebook, Twitter or Instagram. Others allow you to find your lost phone, play music, have voice control features, and even have the option to make and receive phone calls.
Battery life is important, with some smartwatches only keeping going for a day before needing to recharge, whereas others will last for a month or more. So this is something you need to consider when choosing your watch. Also, many smartwatches are splashproof, or are waterproof up to a specific depth in case you forget you're wearing it, or wish to take it swimming.
Overview
The design of this chunky sporty watch from Huawei is well thought out, eye catching and functional. It looks like it can survive anything thrown at it. With an easily changeable strap, it's a comfortable size with a display that's easy to use.
What We Like

Although this is a sizeable watch, Huawei designed it to be light, with as many features as they could cram in, and a long lasting battery.
The built-in GPS works well, keeping pace nicely, and the PIN security is a great addition. This hardware key is set to the Workout fitness app by default, which we were happy to leave in place, but if you wish to change, it's easily done.
When exercising, the Huawei Watch 2 will monitor your heart rate, workout intensity, duration, distance, steps, calories burned and location. Is there nothing this smartwatch isn't keeping an eye on?
What Needs Improving
Our only very minor comment is that the interface could be a little larger for larger fingers, but we haven't had an issue with it. 
The Final Verdict
For the exercise enthusiast, this Huawei is a great piece of kit, doing everything you could possibly need, and more. It works well, is comfortable to wear, and looks good.
---
Overview
The Garmin Vivomove is a gorgeous, elegant looking hybrid smartwatch that is best at being a very subtle activity tracker. It has a clever design, with a discreetly displayed heart rate monitor and great battery life.
What We Like
This puts every feature you'd want in a smartwatch in a slim attractive casing that simply doesn't look like a one. We've actually fallen in love with this design of the Vivomove, but there are several equally elegant and neat designs available.
Garmin have given this smartwatch a vast amount of features, including a heart rate and stress monitor, full notification support, auto activity detection and full activity tracking with the Garmin Connect app.
The watch's impressive and super cool party trick is the hands mechanically moving to ten past ten to get out the way of the screen and then returning to the correct time when the screen fades. From here the display responds to taps and swipes.
It works with iPhone and Android, making it a useful alternative to a Fitbit, especially when you consider it's battery lasts well over five days.
What Needs Improving
A built-in GPS would be a useful addition.
The Final Verdict
If you're looking for a great smartwatch that does it all, has an innovative party trick, and looks elegant and sleek, this is the model for you.
---
Overview
This lightweight, sleekly slim smartwatch from Xiaomi looks more expensive than it is.
With a decent sized screen, the touch key positioned at the bottom, and great resolution, this model is comfortable to wear and very user friendly.
What We Like

On the rear of the tracker is a heart rate sensor that sits directly on your skin. This isn't always-on, so it won't be constantly recording your heart rate, which means it's not constantly draining the battery unnecessarily. With a distance tracker, plus ones designed for cycling and swimming, this is great for the exercise statistic junkies.
The Xiaomi Mi Band 3 comes with a lot of cool features, including waterproofing, sleep tracker, weather and notifications, a large screen and a great, functional design.
What Needs Improving

The addition of GPS would be good.
The Final Verdict
For a multi functional, sleek looking smartwatch, with a great range of useful features, all at a super low price, this Xiaomi Mi Band 3 is a good choice..
---
Overview
This update on the older version of Fitbit is far sleeker with a larger screen. It's sturdy and well made, exactly as you'd expect from this market leader.
This smartwatch is designed to look as great outside the gym as inside, and having interchangeable straps makes this easy.
What We Like

Although, Fitbit sacrificed the built-in GPS to keep the watch super svelte, it connects to your phone's GPS, but Fitbit says that if you run or bike the same route regularly, the device's algorithms will be able to accurately log your workouts even without your phone nearby.
Having the facility to store all your favourite music means exercise is slightly less painful for us. But the extra useful feature for a large proportion of users is a suite of female health tracking features, which will give women the ability to log their menstrual cycles and gain insight into fertility or potential health conditions directly on the watch face. This is a real game changer, an innovative idea that other manufacturers should pick up on.
What Needs Improving

Like many of the smartwatches around, the addition of built-in GPS would be great.
The Final Verdict
This Fitbit is full of innovative features that will appeal to many users, and you'd be hard pushed to find a better smartwatch in this price band. Happy to recommend this for so many reasons.
---
Overview
This Samsung is big and offers a decent sized, very useable screen. It's undeniably a high-quality and well put together smartwatch, with a comfortable weightiness and solidity.
It comes with a IP68 certification for dust and water resistance.
What We Like
The Samsung Gear's ingenious rotating bezel is an effective way to control the built-in apps and features, which include GPS, a heart rate monitor, water resistance, NFC, activity tracking, an altimeter and even LTE. There's a touchscreen too, but we found ourselves using the twistable bezel, as it's very intuitive and offers tactile navigation while keeping the screen visible.
The music capabilities are great, and transferring music and photos was a really seamless process. We were equally impressed with the length of time between charges, too, with the battery lasting over five days.
What Needs Improving
Although the Samsung Gear offers encouragement when you're exercising and dispenses timely information as you run, the voice is a little quite and needs to be a bit louder in order to push you to keep going – or maybe that was just us!
The Final Verdict
For the money, Samsung really delivers - a well made, tough but very stylish and comfortable smartwatch, with loads of great features and a long lasting battery. What's not to love!
---
Loved this review? Then check out some of our other trending articles: