This one's for the Star Wars obsessed.
What better way to celebrate your favorite franchise then with a selection of unique Star Wars gifts & gadgets?
Even though we love Star Wars (May the 4th is THE holiday), we're easy geeks to impress. The Force must be strong in every gift we buy.
"What are we thinking of buying?" Glad you asked.
From a bunch of Star Wars fans to the millions out there just like us, here's our list of the coolest and wackiest Star Wars gifts you can buy.
Star Wars Death Star Herb Grinder
This herb grinder is super awesome. Perfect for chefs or to place proudly on the table for fresh parsley or grinding peppercorns. It's comfortably weighty and we love it.
---
back to menu ↑
Darth Waffle Maker
Cook waffles in style with this Darth waffle maker. More of a Darksider? Decorate with a banana and maple syrup in an amusing way!
Star Wars never tasted so good.
---
back to menu ↑
Star Wars R2-D2 Coffee Stein
Fighting the forces of evil isn't easy. You're gonna need a daily caffeine boost. This sleek Star Wars stein has got you covered.
---
back to menu ↑
Star Wars Darth Vader Oven Mitt Set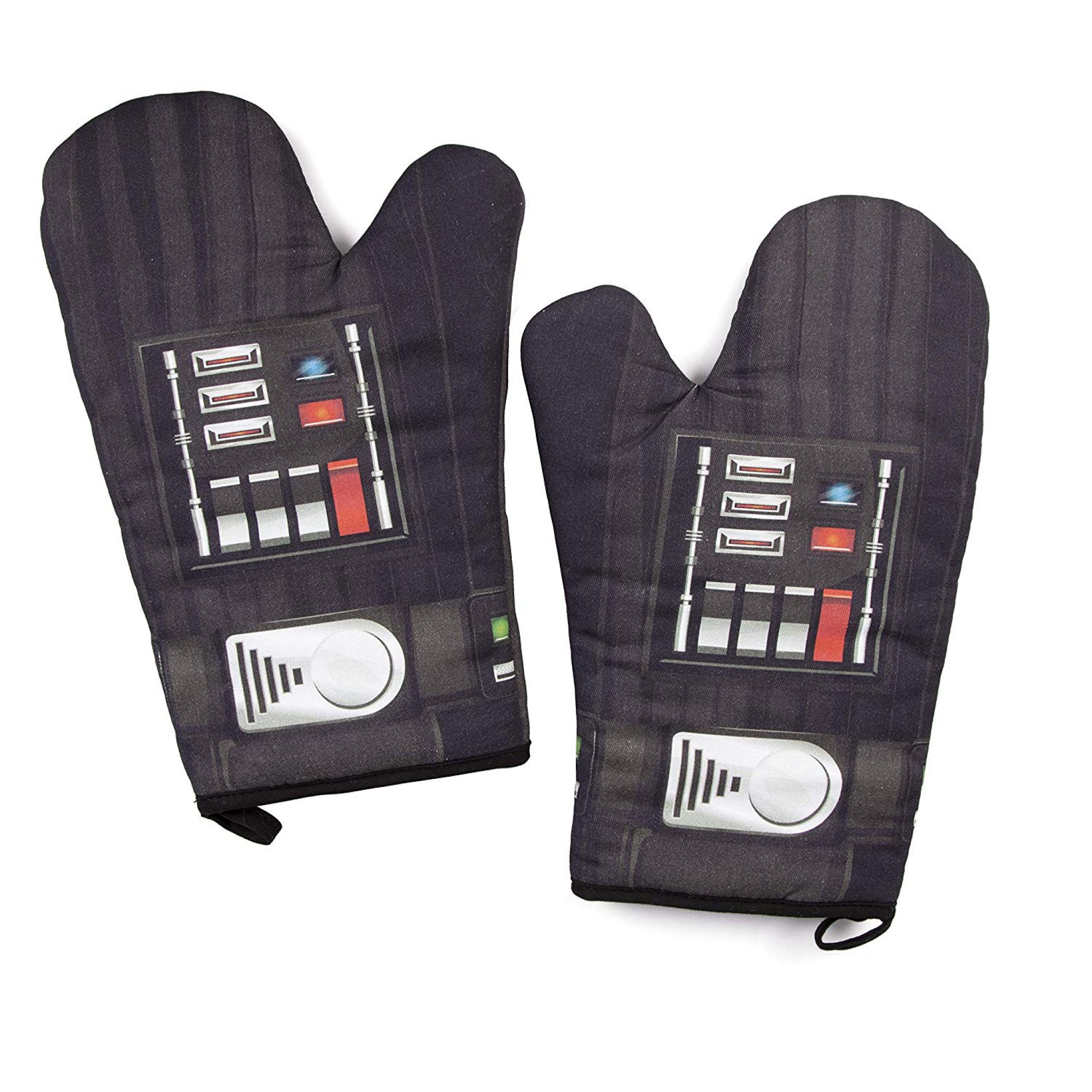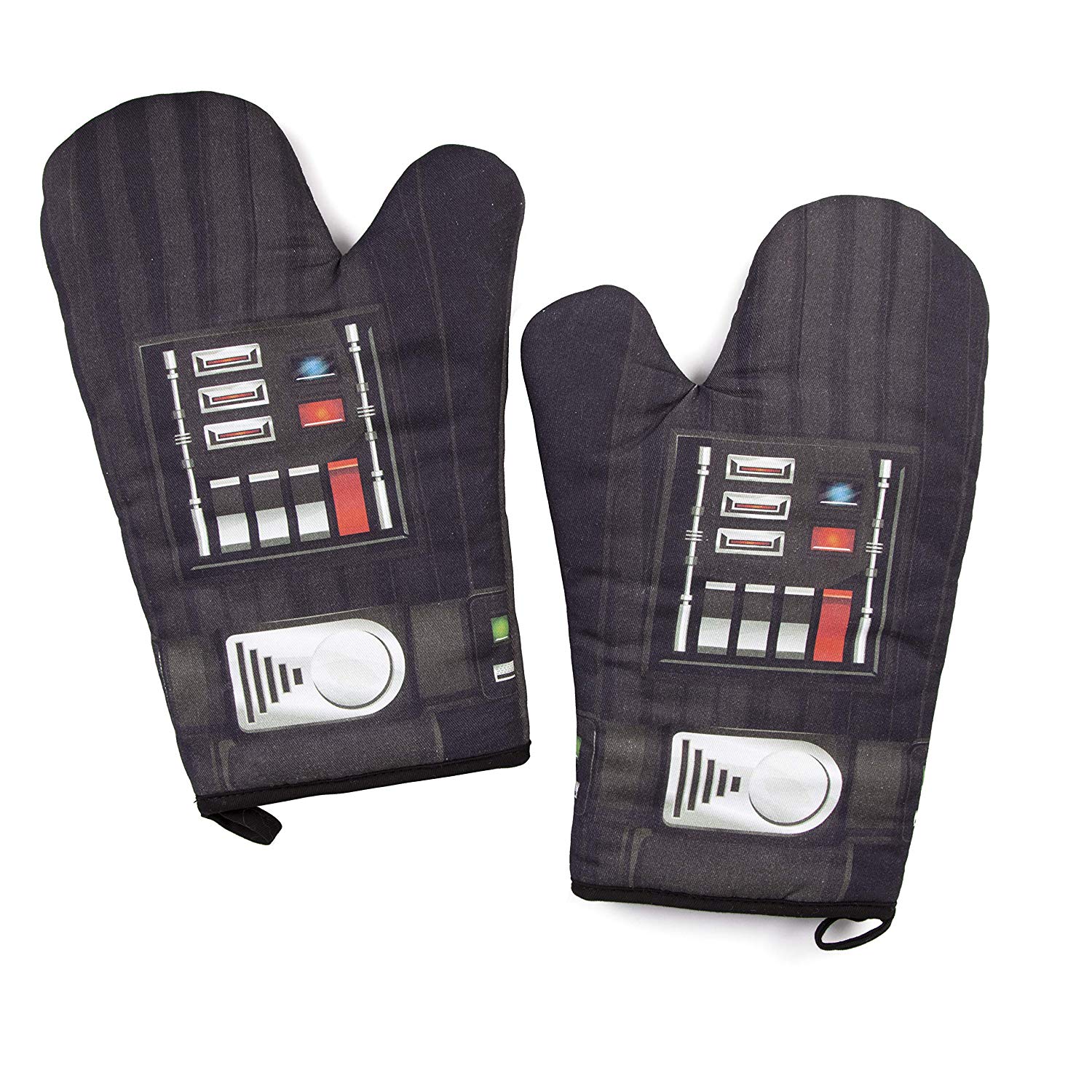 These handy, but geeky, Star Wars oven mitts are designed to be more rugged than Darth himself. Ours survived all manner of oven related potential disasters, and still came out looking as shiny as the lovable little man himself.
Seriously, these are great. They do the job effectively, allowing you to handle the hottest of dishes straight from the oven, whilst keeping you smiling.
These would make a great gift either for yourself, or a fellow fan. Original, cool and efficient, we love them!
---
back to menu ↑
Star Wars Lamps
It's hard to go wrong with either of these Force-filled desk lamps. We think the Star Wars Death Star 3D Optical Illusion Desk Lamp is cooler to look at, but why not go with both? The one belowt, 2-in-1 Darth Vader & Stormtrooper 3D Lamp, looks way better lit up, which you can't see in the photo.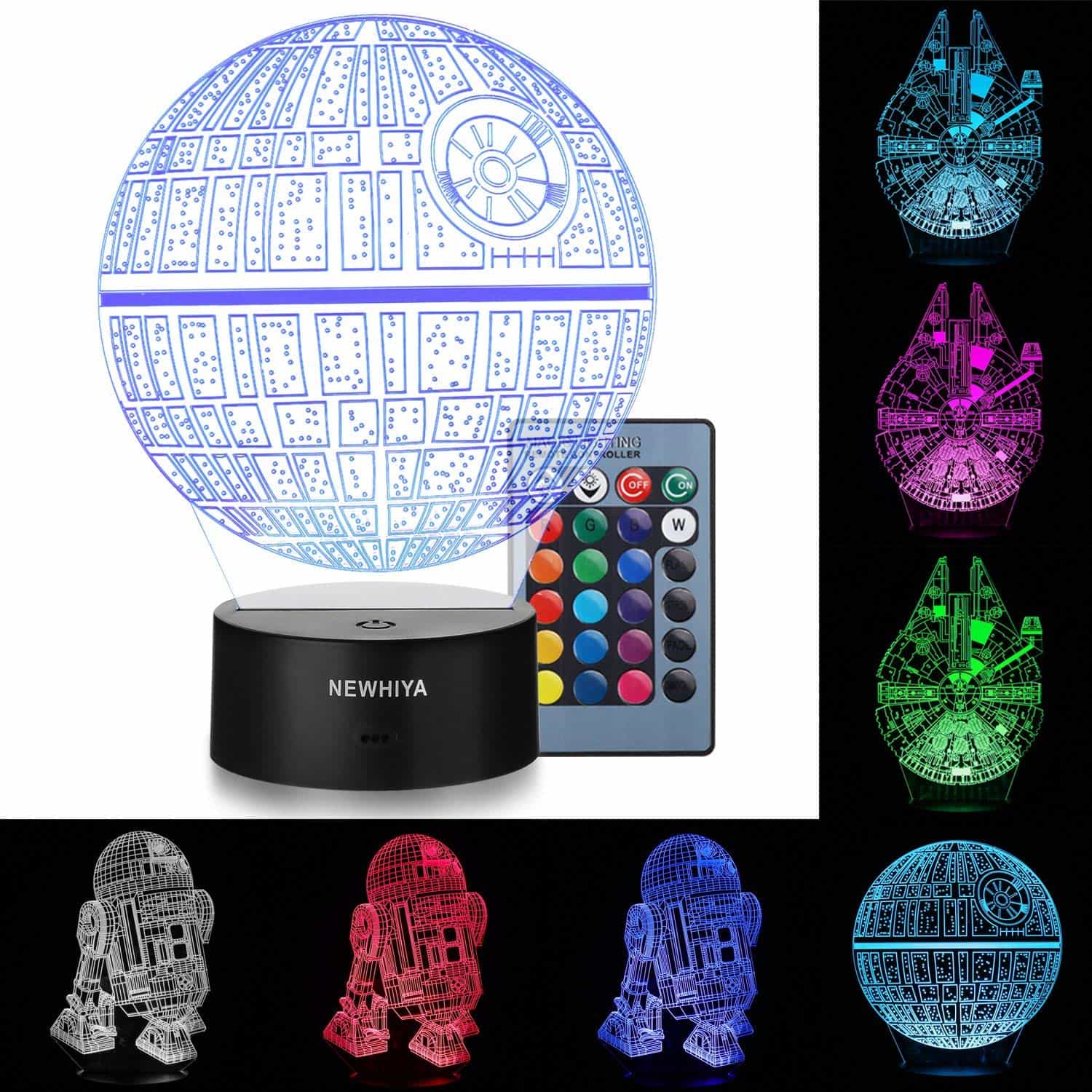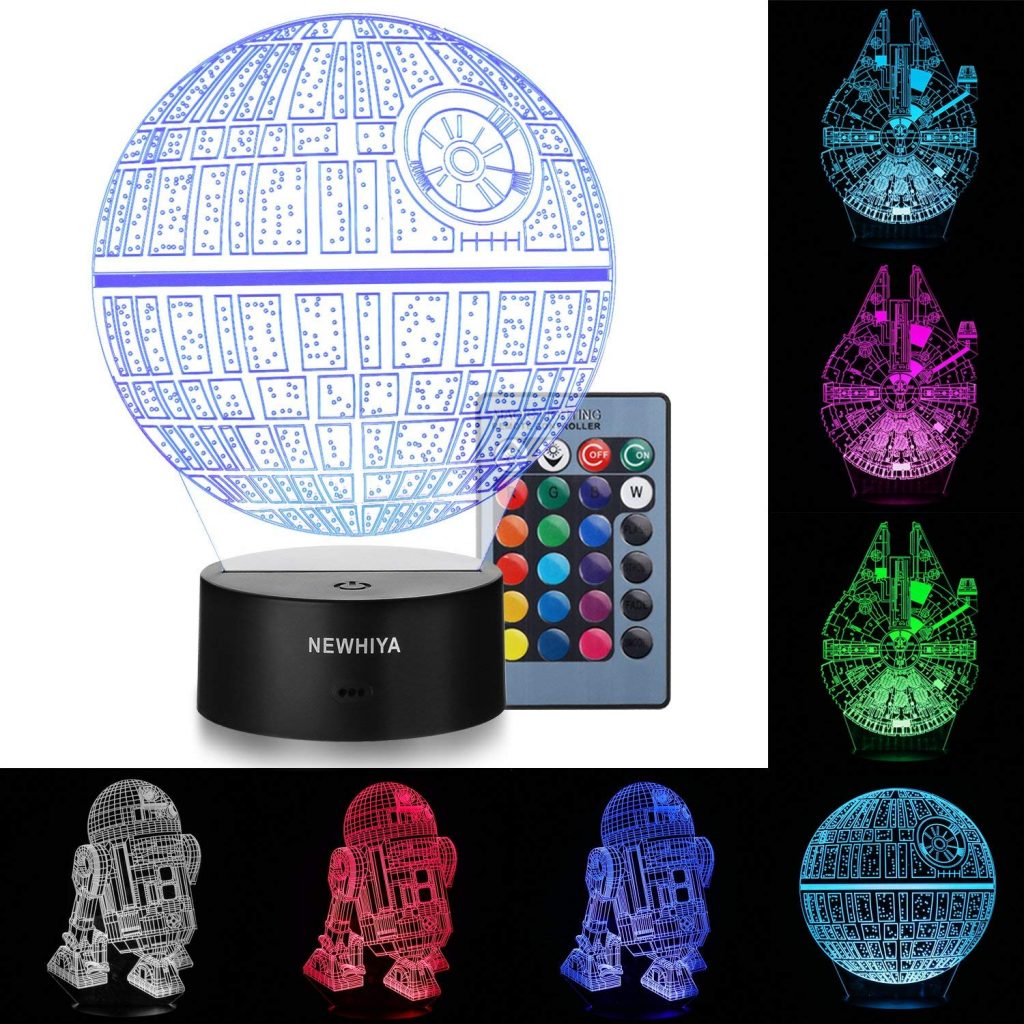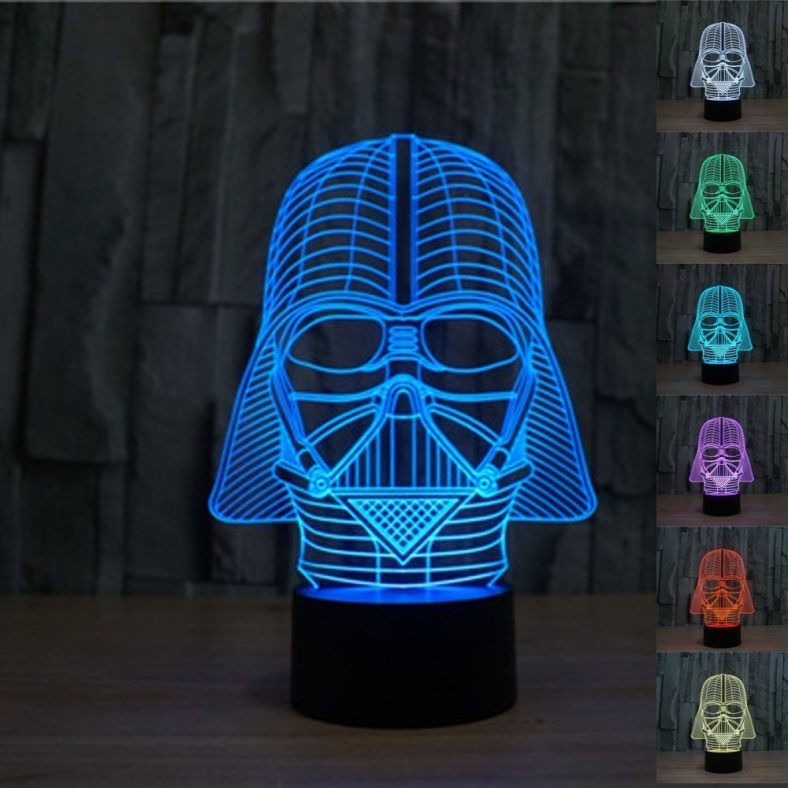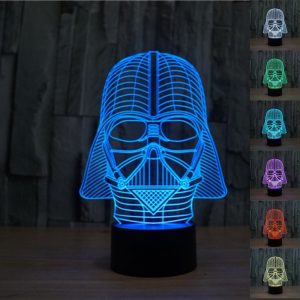 ---
back to menu ↑
Star Wars Boba Fett Rucksack
This Boba Fett rucksack is perfect for those adventures out there. It's got tons of room to store your things, and best of all?
It looks damn cool.
---
back to menu ↑
Star Wars Stormtrooper Smartwatch
The mini little Star Wars geek of yours will love this Stormtrooper Smartwatch from VTech. It's got all the cool features you want in a smartwatch, including video recording, and it does it all with a fun Star Wars flair.
Heck, we don't even have any kids, and we're thinking of ordering one!

---
back to menu ↑
Star Wars Realistic Cardboard Standup Darth Vader
Scare your friends and family with this super-detailed, life-sized cardboard standup Darth Vader.
Just don't put it too close to your bed. Waking up in the middle of the night and seeing Darth standing over you might ruin some bed sheets.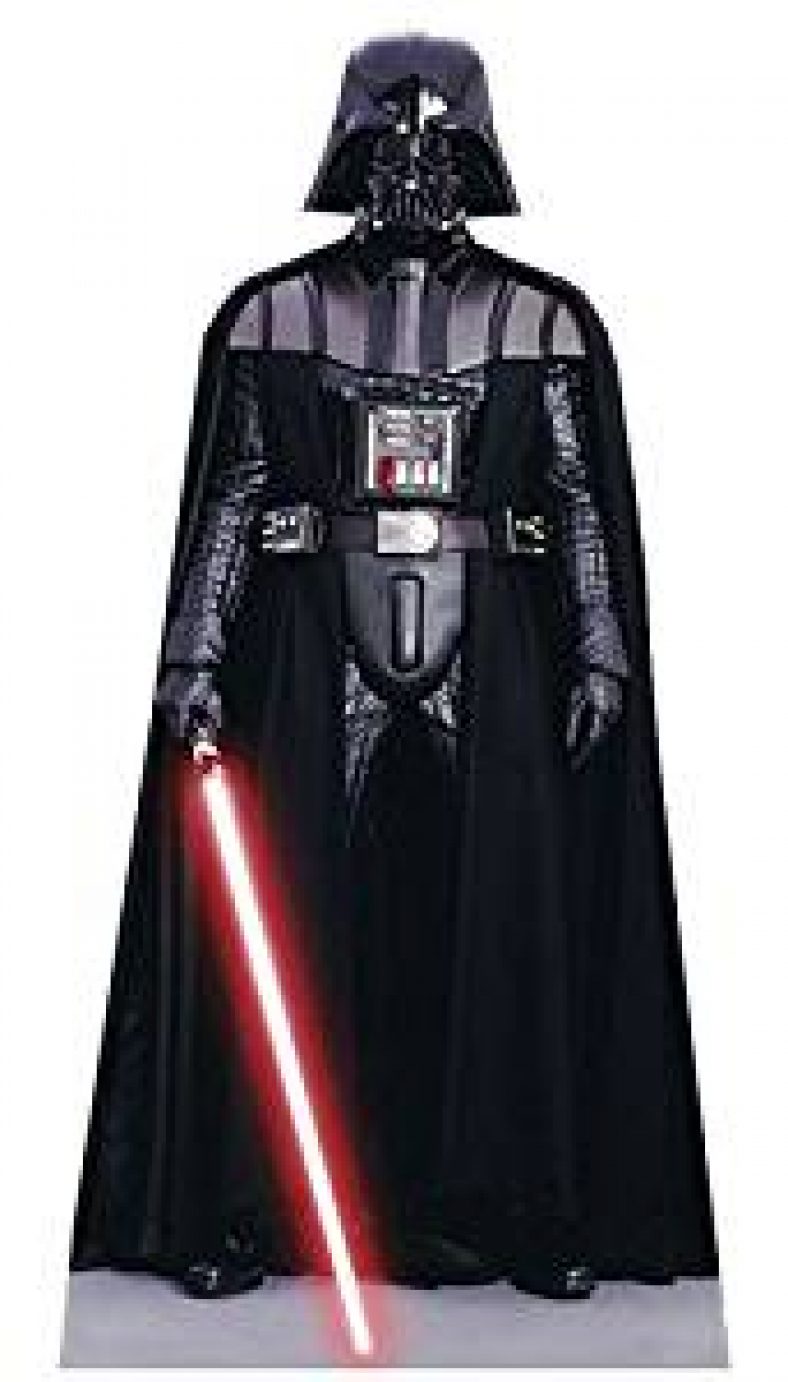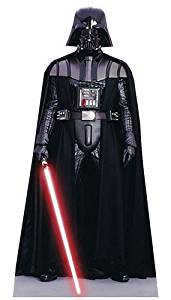 ---
back to menu ↑
Star Wars Lightsaber Umbrella
This lightsaber umbrella will not only help you protect yourself from the Darkside, it'll also protect you from the rain. Which is way worse. Be the coolest geek in town when you whip this gem out in public.  You'll like it so much you'll hope it rains more often.
---
back to menu ↑
Star Wars R2D2 Shower Head
If you're someone who loves Star Wars enough to bring it into your bathroom, check out this adorable R2D2 shower head. It will be loved by kids and big kids alike.
And don't worry: they'll keep their eyes closed the entire time.

---
back to menu ↑
Star Wars The Digital Six Film Collection
No Star Wars collection is complete without the films that skyrocketed the franchise. Now you can get the first six flicks in one beautiful package with the Star Wars The Digital Six Film Collection.
Why not spend May the 4th binge watching everyone's favorite series of films?
---
back to menu ↑
Star Wars Interactive BB-8 Droid
Now this is cool. The 16″ fully-interactive BB-8 Droid not only comes with a remote for 360-degree control, it'll also respond to your voice command. But the coolest feature is the Follow Me mode which allowsBB-8 to roll along beside you just like in the films.
You'll never feel lonely again — a first for a Star Wars fan (joke)!

---
Is Star Wars technology possible?
Many of the concepts and technology in the Star Wars franchise has been borrowed from real ideas that either exist or are being worked on in labs across the world.
What do you give a Star Wars fan?
There are numerous Star wars gadgets to suit any taste and budget. Take a look at our top selection.
What is the message in Star Wars?
The main message that runs throughout the Star Wars franchise is that there must be hope.
---
What else is trending on The Gadget Nerds?