When buying a new TV, there's a confusing variety of screen displays to choose from – LED, LCD and more, with vast price variations. But what do they all mean, and which one is right for you and your budget?
Liquid Crystal Display – LCD
LCD televisions are flat screened sets that use liquid crystal to produce an image. Unable to produce their own light, they require internal backlighting which shines through a polarizing filter and colored liquid crystal cells. The color and transparency of the cells constantly changes, allowing a differing amount of color through, creating the picture that you see on screen.
Light Emitting Diodes – LED 
These TVs, instead of requiring backlighting, produce their own light via LEDs. More efficient, these can be broken down into two categories.
Direct LED – Lit from directly behind the screen by multiple LEDs. These allow for an increased tonal range and greater contrasts between light and dark.
Edge Lit LED – Thinner, lighter and more energy efficient than Direct LED, the lights are placed around the edge, reflecting into the centre of the screen. However, the image quality isn't always as consistent.
Organic Light-Emitting Diode – OLED
OLED TVs, if your budget can stretch, are probably the best way to enjoy a televisual adventure. Producing deeper, crisper contrasts, richer colors and with far faster processing speeds, these sets are well worth the extra cost, in our opinion.
They work by using organic materials, such as carbon, to produce light whenever an electric current is applied, thus avoiding the need to be backlit. This allows them to be jaw droppingly thin – some as little as 1mm, and much more excitingly, flexible.
LG's innovative rollable TV screen is set to hit the market, and will open up a whole new way to experience home entertainment. We, as a team, cannot wait!
So, with that out of the way, let's have a look at the top three TVs for under $1000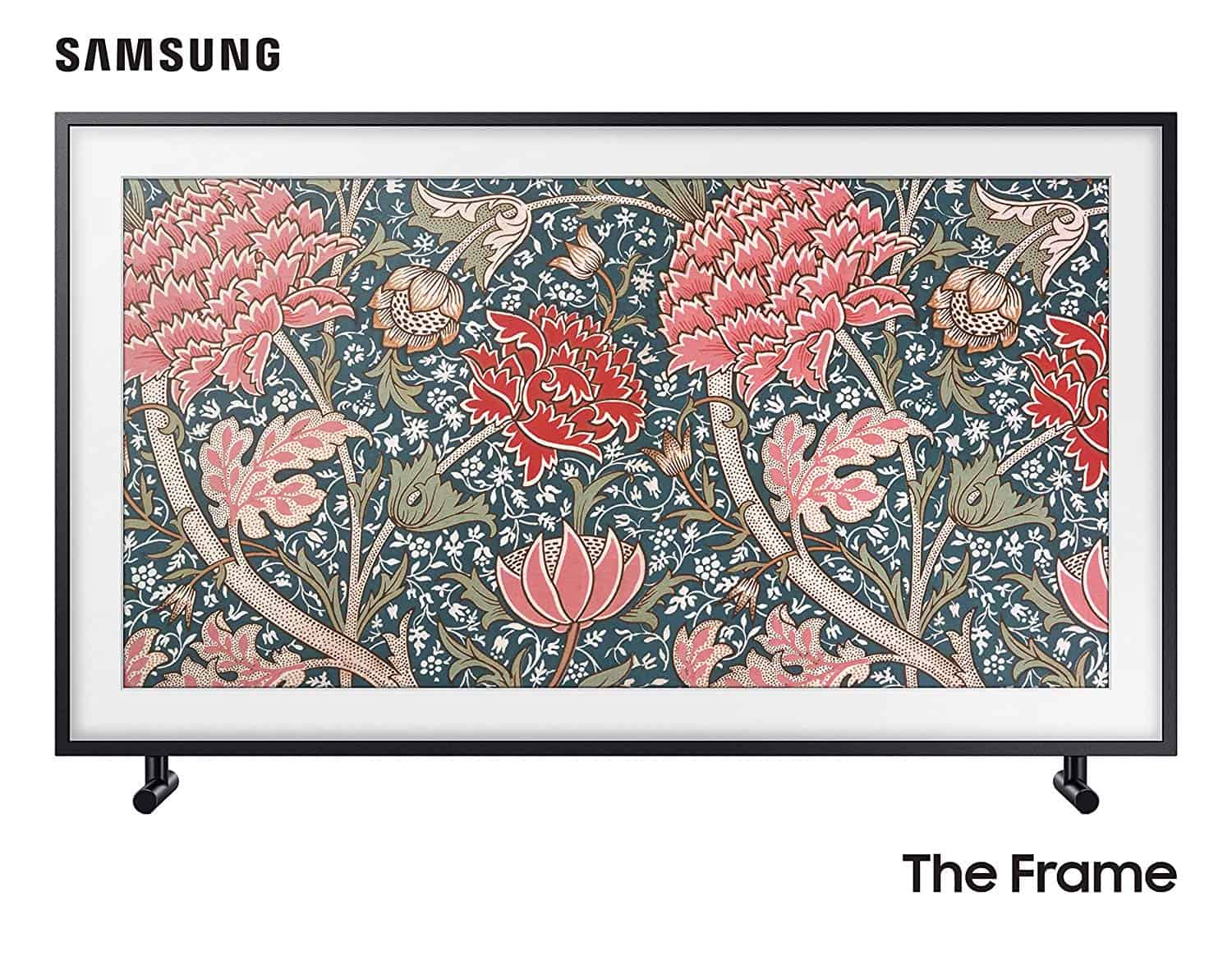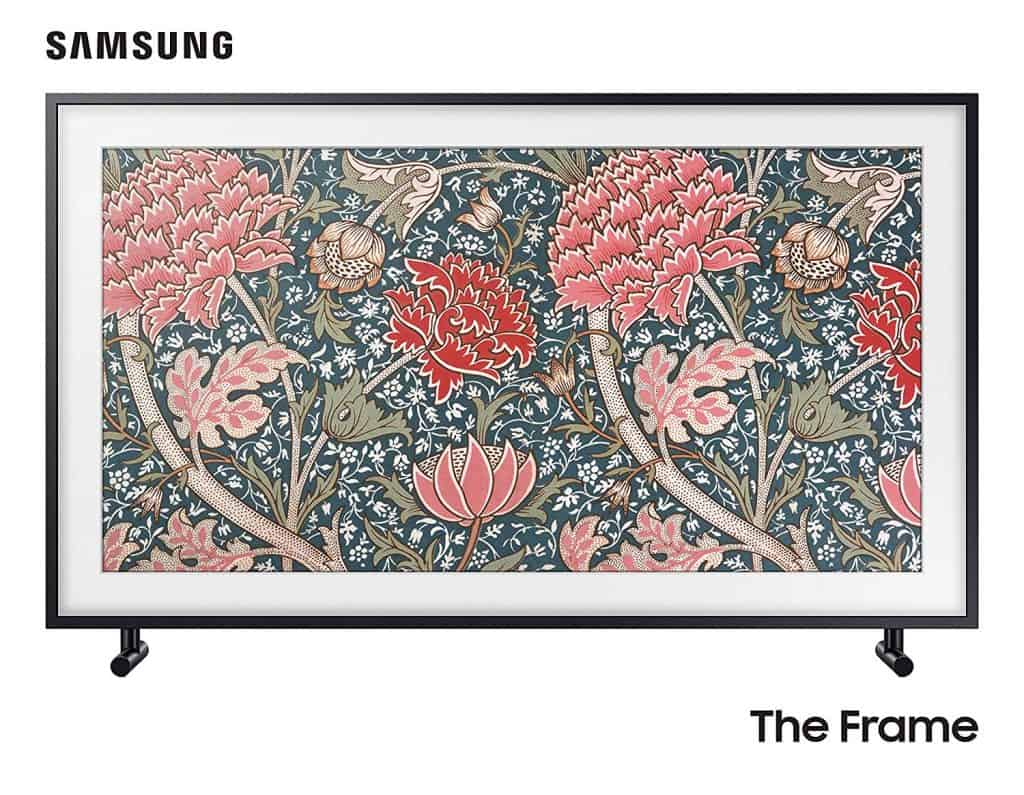 Overview
Samsung's designers have come up with a pleasingly clever idea – The Frame. With a variety of bezel options, all resembling the frames of a painting, this screen is reliably solid and impressively well made. The ingeniously hidden cabling offers a flush seating when hung on the wall, allowing it to blend into your contemporary home decor by appearing as a well chosen work of art. At the rear of the One Connect box are an array of ports, including 4 HDMI inputs, an ethernet port and an ExLink – even the tech geeks will be impressed by that.
What We Like
We feel that Samsung's The Frame is long overdue. It's about time that someone filled that blank space that exists when the TV is off, and with The Art Store you can buy individual pieces from an ever-increasing library of art work, bringing a touch of culture into the modern interior.
But what about performance?
Well, yet again Samsung have pulled out all the stops by producing an impressively dynamic visual adventure. The 4K UHD display provides crisp, clear images, stunning contrasts, and four times the resolution of Full HD graphics, whilst Quantum Dot technology offers over a billion colors. Together they deliver a larger than life realism to any scene.
With integrated apps and the free TVPlus service, there is nothing you cannot stream, watch or listen to. Featuring full range, downward firing speakers, the sound is distortion-free, no matter the volume, and clear enough to hear a pin drop.
What Needs Improving
Although we feel it's justified, the price could put buyers off.
The Final Verdict
If you want a TV of exceptional quality that offers not only an impressively immersive experience but also an aesthetic, pleasing home addition, this is worth serious consideration.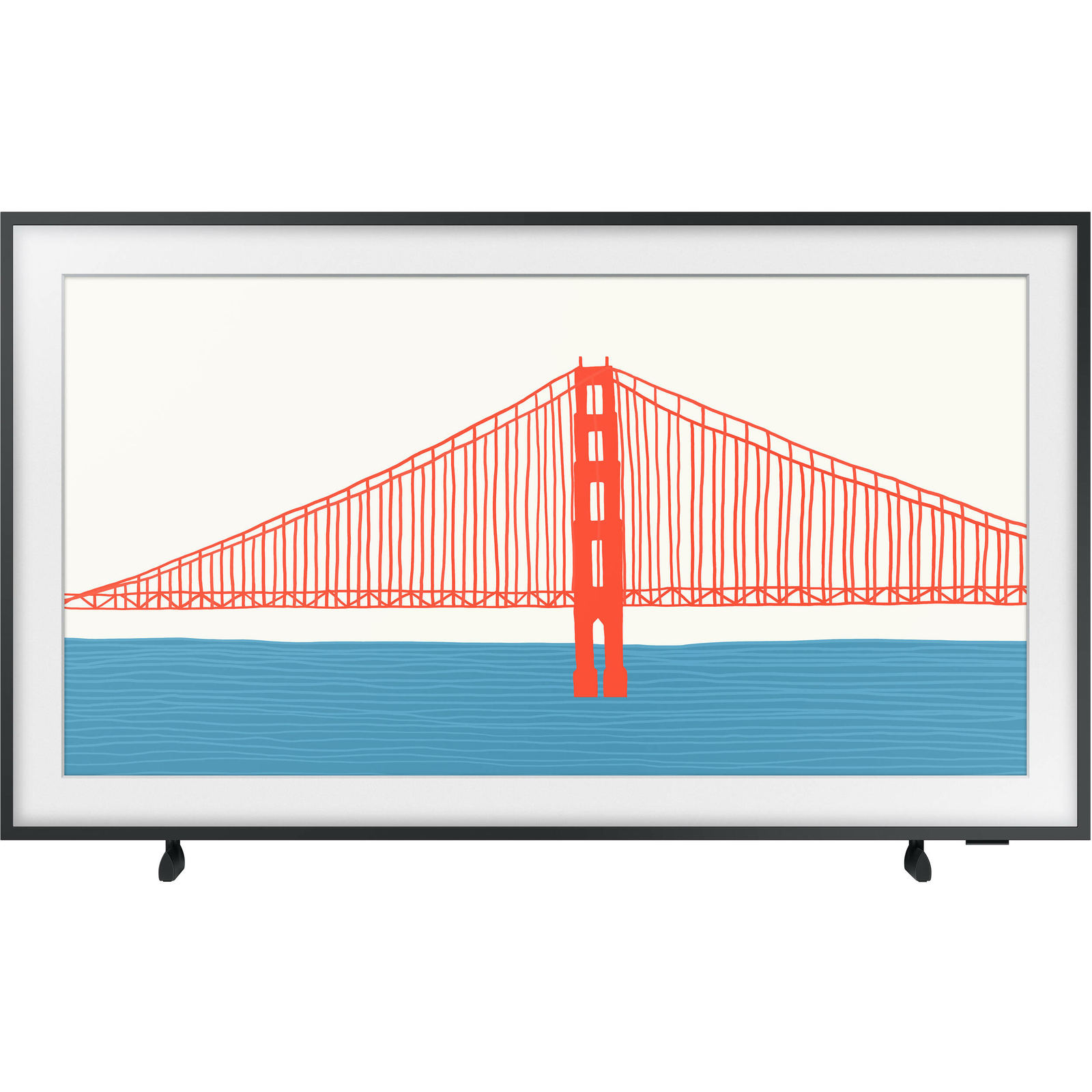 $1,299.95


$

847.99
check latest price
as of September 28, 2023 3:15 pm
4K UHD 3840 x 2160 LED Panel. Showcase lifelike art, photos, TV, and movies in stunning 4K resolution on a display with customizable bezels for endless combinations to customize your décor. TV Tuner: ATSC, Clear QAM.
---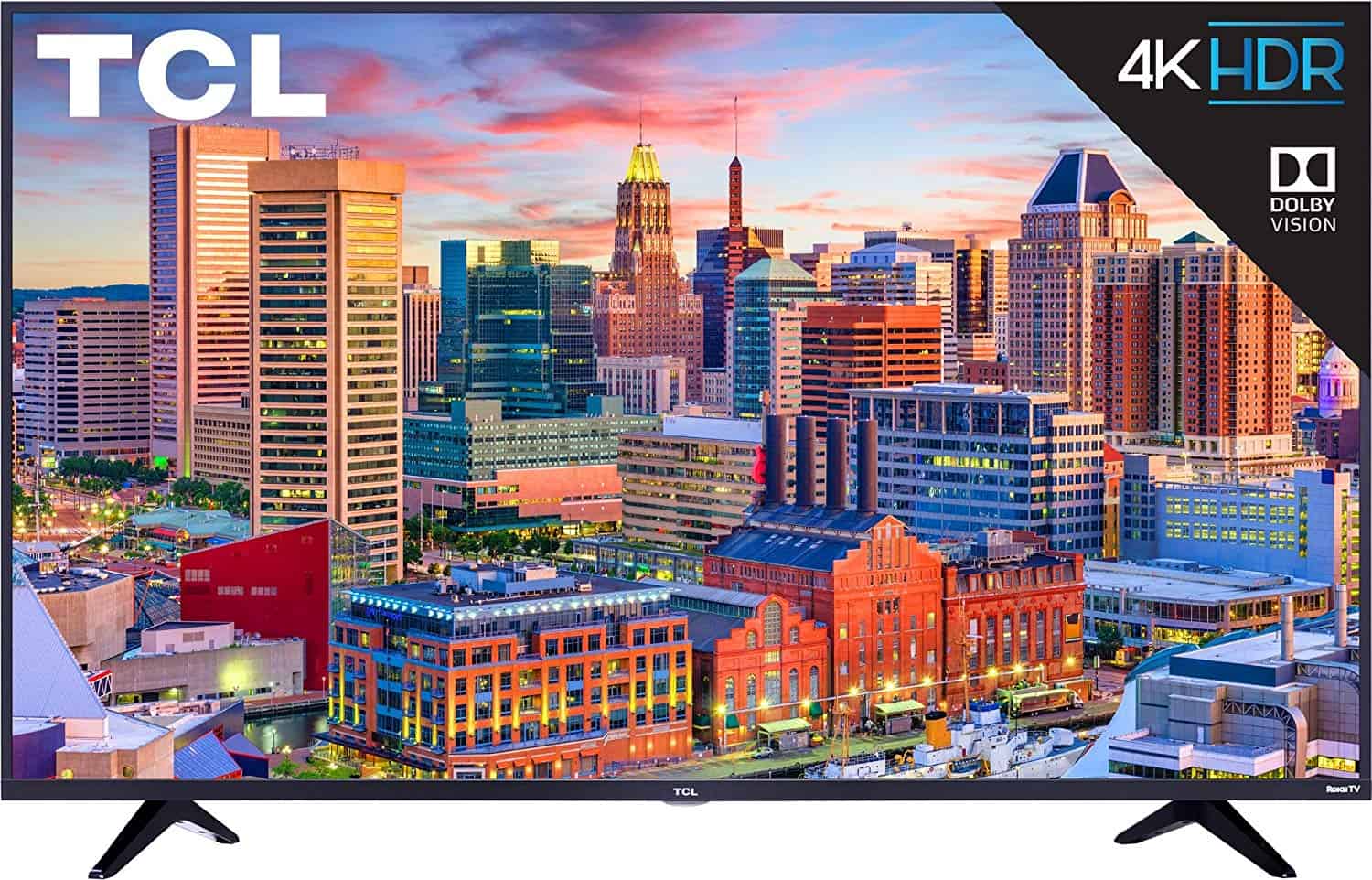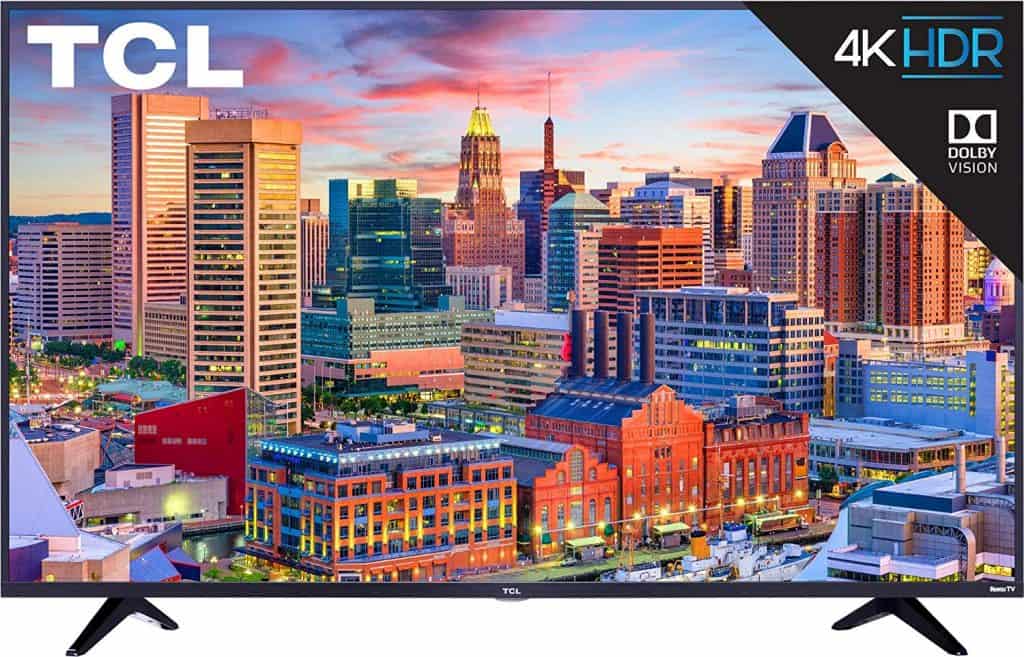 Overview
Sleek and slimline, this 4K model from TCL offers smart functionality, an edge lit screen, and a wide choice of inputs and ports. The bezel measures a neat 0.2 inches wide, and there are solid wall mounting options. With access to TCL's Roku services, streaming TV, over 500,000 movies, music and more has never been easier.
What We Like
This TCL model offers impressive brightness and clarity, producing a vibrancy and image quality rarely seen in a TV within this price range. Fantastic black levels, with nonexistent blooming and no wide angled distortion are provided via the Dolby Vision HDR, allowing for a realistic visual experience.
The audio, too, offers a full and robust dynamic adventure that's balanced and rich. The bass notes thrum, with minimal high volume vibration, whilst top notes are clear and sharp.
With voice recognition, phone app accessibility and an intuitive remote, this is a great package.
What Needs Improving
We did find that the display's corners were a fraction darker than the rest of the panel, however this doesn't detract from the high quality of this TV.
The Final Verdict
For a budget-friendly TV, this offers a highly interactive screen, with tight visuals and decent sound, this rightly deserves its place in our top three.
---
Overview
Stylishly neat, this 4K TV, with its slimline bezels and tidy stand, would fit into any modern interior. Offering multiple ports, 8 million pixel visuals and live streaming, Toshiba have done it again. Featuring the Fire TV experience and a Voice Remote with Alexa access, this is looking good so far.
What We Like
The Dolby Vision picture quality is breathtakingly realistic, with a second to none clarity, richly vibrant contrasts and vivid multi-spectrum colors. The connection is steady and robust with dual band WiFi and multiple input/output options, whilst the voice enabled Alexa remote provides a fluid and responsive usability. The automatic software updates makes it a no brainer to enjoy the latest developments.
Streaming from Netflix, Prime Video, Hulu, HBO, and more, allows access to a vast library of movies, games and music adding to the cinematic experience.
What Needs Improving
The home screen adverts could be a little irritating but we just saw them as chances to make a coffee.
The Final Verdict
If you are looking for a quality TV that adds to the family viewing experience, is packed with features and at a decent price, look no further.