How To Choose The Best Organic Light Emitting Diode (OLED) TV

TVs are a crucial component of any living room and with all the latest advancements in technology, contemporary models have become less bulky, stylishly offering a real-life viewing experience. From small TVs to giant screens, the crème de la crème of televisions are OLED TVs. Most OLED TVs offer high definition display as a standard – with the most common being the much-praised 4K resolution.
If you're looking to purchase one of the best OLED and 4K TV deals on the market, then look no further. We have compiled a lisy of our top 3 models, offering a range of prices and features, to choose from.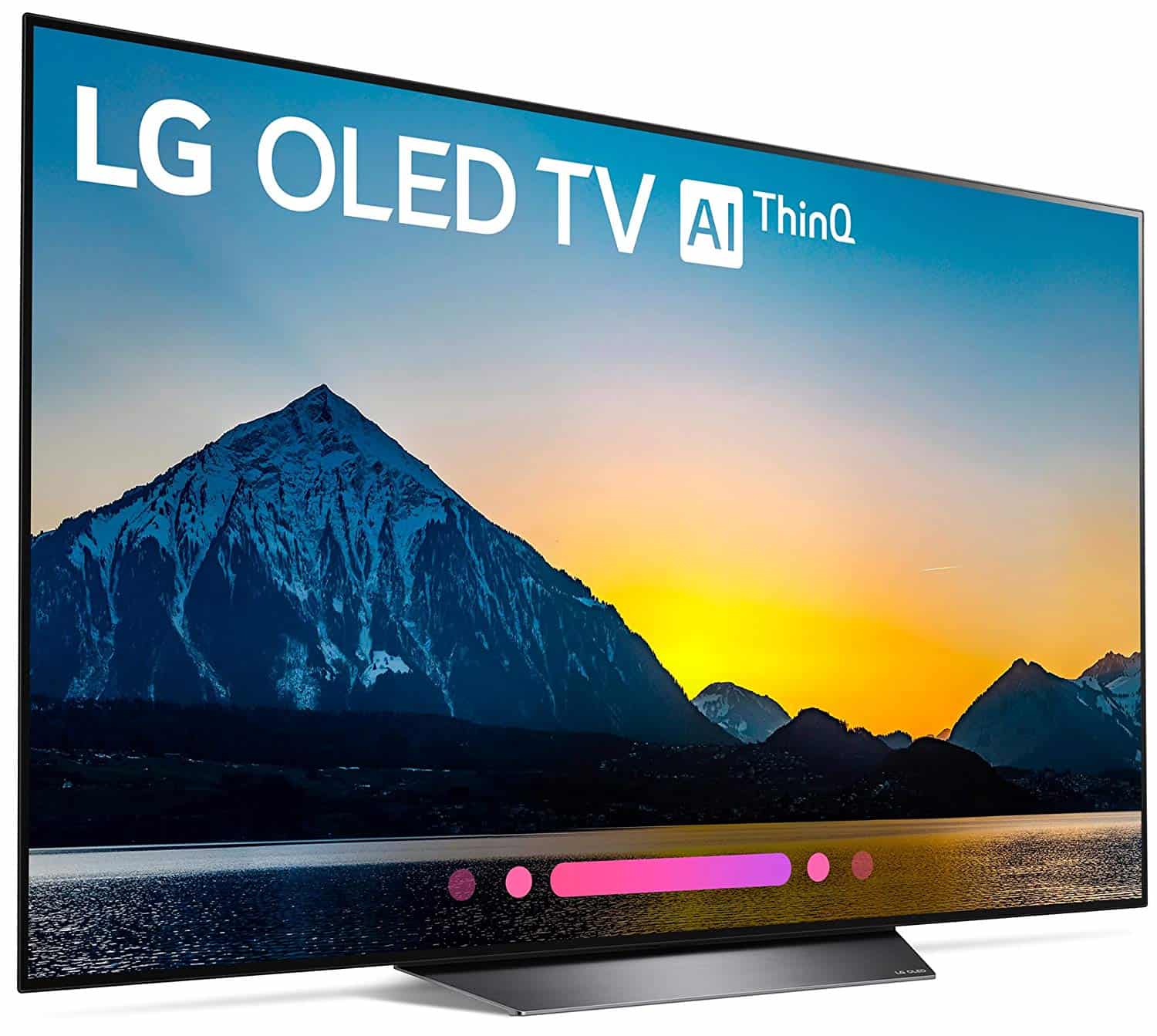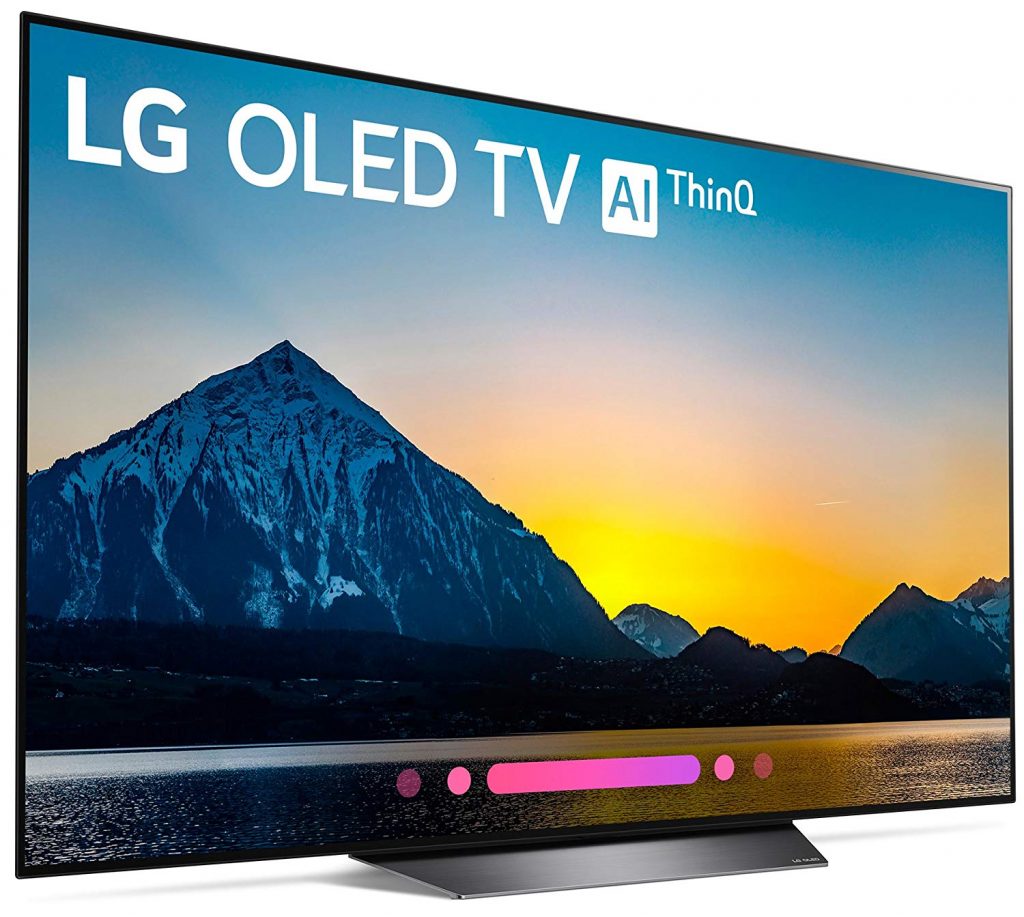 Overview
This LG 65-inch OLED TV has been rated as one of the best looking models around, and is part of the LG C8 series. Slimly stylish, the sleek bezels allow the screen to blend seamlessly with its surroundings, and the visuals to flow outwards. The unusual design of the stand offers not only a stable footprint, but unobtrusive support for the screen. With 3 USB, and 4 HDMI ports, the versatility of this TV is impressive.
What We Like
Offering the full gamut of colors, crisply displayed, alongside decent contrasts, this LG allows the audience to step inside, experiencing the whole cinematic world. Deep tones are solidly lush, whilst the brighter shades are echo-less, and realistic thanks to the OLED and Dolby Vision technology. Alongside the HDR10 and HLG advanced tone mapping features, every scene is optimized for the ultimate viewer experience.
The LG ThinQ comes with Google Assistant built it and ready to rock, with the option to invite Amazon Alexa devices to the party, making this the idea hub for your smart home setup.
What Needs Improving
The ads on the home screen can become slightly irritating after a while, but this really isn't a deal breaker with such a budget friendly price tag.
The Final Verdict
All in all, this TV has an unmatched smart setup, wide-ranging features and a striking design that provide great value for your money.
---
Overview
The Sony Bravia A1 TV delivers a premium viewing experience, and makes a stylish addition to a contemporary home. With an unusual angled back stand eliminating any distractions, the bezels are ultra slim, which, combined with the 4 HDMI ports, have allowed the Sony Bravia to become one of the most popular models around.
What We Like
The X1 Extreme processor is an impressive upgrade from Sony's previous models, and offers a rich, realistic display, with deep, dark blacks and vibrant colors played out across 8 million pixels. Utilizing Sony's innovative Motionflow XR, every fast action scene can be enjoyed with a superior smoothness that bring the real-life heart racing excitement into your living room.
Running alongside the visuals is an audioscape that's clear and bright, due to the Bravia's acoustic screen surface eliminating the need for periphery speakers. This, incidentally, is the world's first Acoustic Surface TV!
With Alexa on hand to follow your every command, this TV will soon become the heart of your home.
What Needs Improving
As is the case with the majority of TV stands, this one needs to be removed to allow for wall mounting – this took a few minutes to do as the screws are well hidden; however, we don't count this as a flaw, and in fact, it points towards a really well designed model.
The Final Verdict
The Sony Bravia always comes out in the top slots for both build quality and visual experience, and this is right up there with the best of them.
---

Overview
The Samsung Q7 is a finely made product with an array of features. Built with a unique panoramic design, it is a joy to look at from any viewpoint. Stylish with a contemporary brushed steel frame, a decent 4 HDMI ports, and wall mounting options, this is looking good so far.
What We Like
Thanks to the QLED technology, this Samsung offers superb visuals, with dramatic depths and detailed textures. Popping with vibrancy, the colors are dynamic, bringing every scene to life, and alongside the 120Hz refresh rate, this is, not only a visual feast, but a gamer's delight.
Samsung's Bixby, coupled with their OneRemote, offers a wealth of options for your viewing pleasure, all from the comfort of your sofa, and as a hub for your smart home, you couldn't do better.
What Needs Improving
For ultra picky connoisseurs, there is a barely noticeable echo on the brightest whites, however, you'd really have to squint to notice it.
The Final Verdict
The Samsung Q7 offers a premium picture for a decent price and will definitely make your viewing and gaming experience infinitely enjoyable.
---
Discover our other top reviews: