High Quality & Compact – You Can Have It All
A small 40-inch smart tv or 32-inch smart TV is ideal if you live in a one bed apartment, are a student with limited space and budget, or want to relax with your favorite show in bed. You don't miss out on any of the viewing pleasure that a larger screen can offer, whilst avoiding the sometimes intrusive nature of a larger screen.
A smaller TV often has all the tech spec of its bigger brothers, including smart TV capabilities with built-in WiFi for Netflix, downloading on-demand movies, games and for accessing online content. If you want a TV for a kid's room, you may not want the smart option, eliminating the worry of not knowing what your child is viewing online, making your job just a fraction easier.
So here's our look at the top three small TVs of 2023: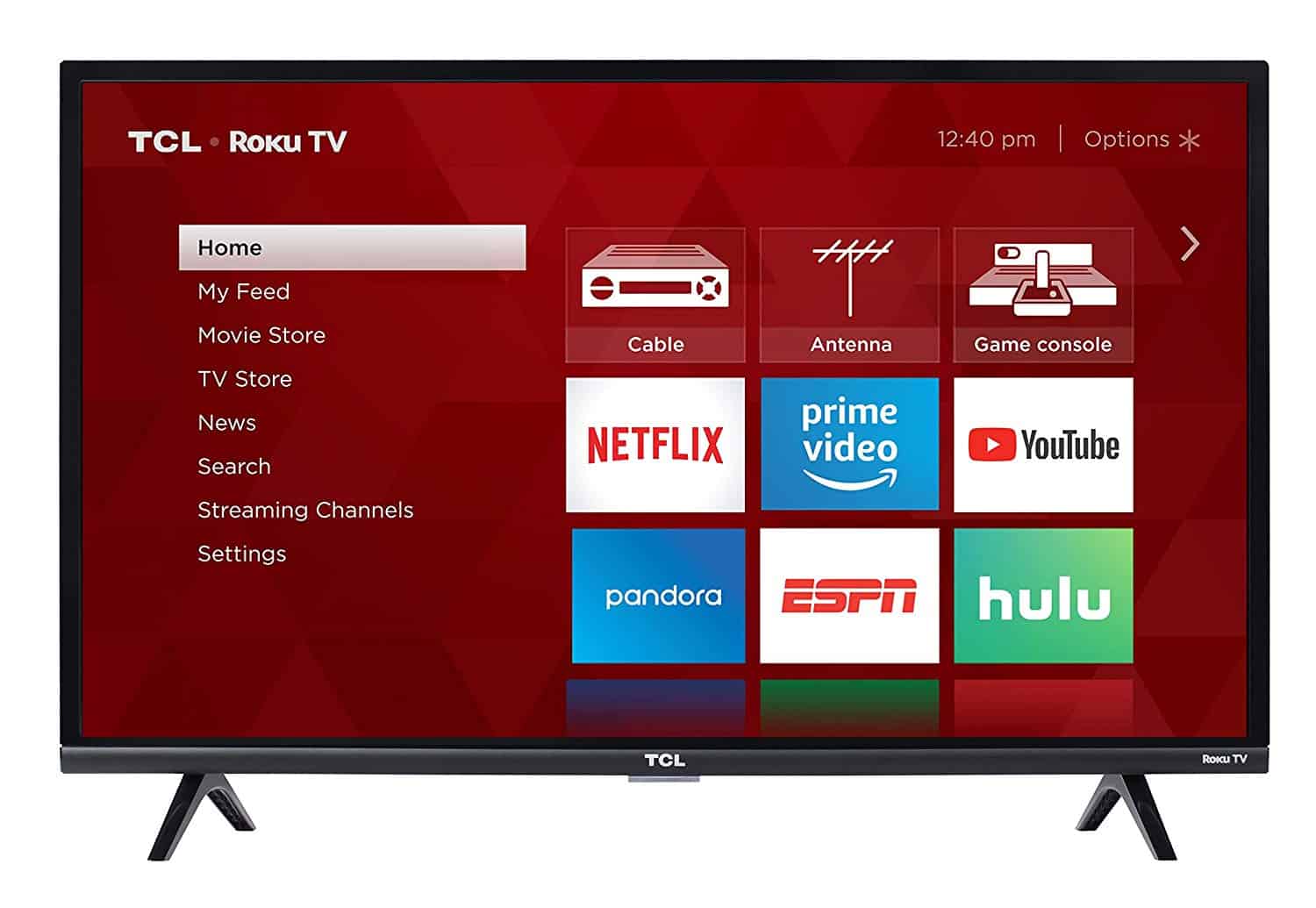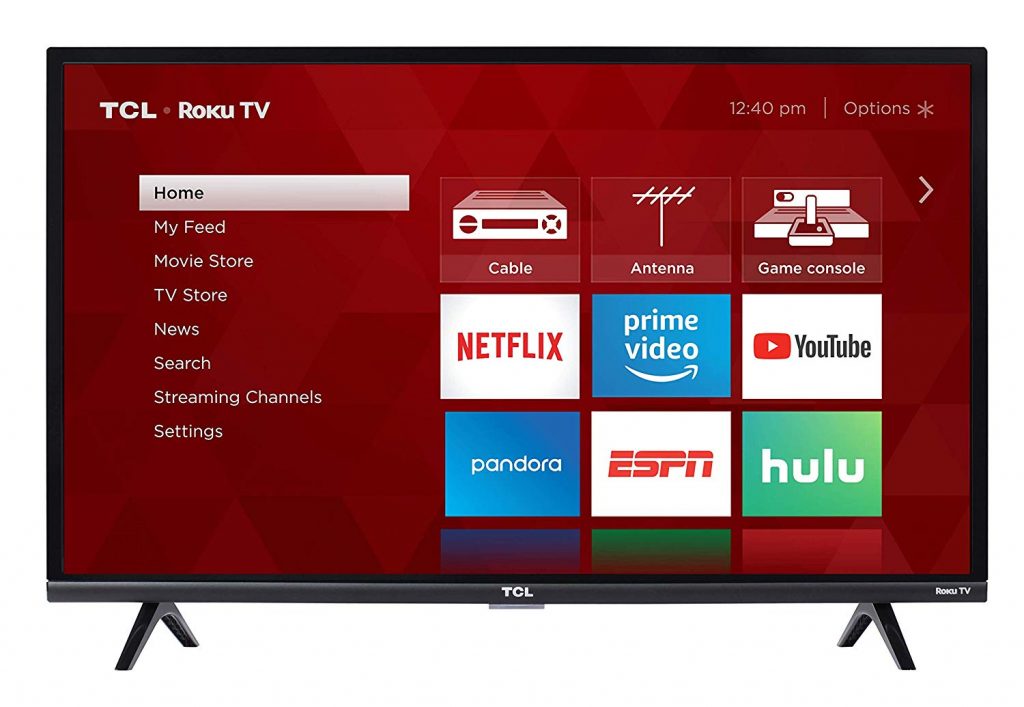 Overview
The TCL model contains all of TCL's expertise scaled-down into this 32'' model. Sturdy, yet lightweight, the slimline bezels and V shaped stand compliment the screen size perfectly. This would look great in any modern interior.
What We Like
The 1080p resolution is the same as TCL's larger models and is just as clear and clean. The tonal contrasts with deep, rich blacks juxtaposed against the vibrant, true to life colors and touch-worthy textures are even more impressive in such a compact screen.
Audio-wise, there's no lack of quality with the lack of inches, and even the bass resonates with a feeling of plush smugness as if it's saying 'I might be small, but hear me roar'! The very intuitive interface is unfussy, and simple to navigate.
What Needs Improving
You need to register with Roku to gain access to the internet, however, that hasn't caused us any problems.
The Final Verdict
TCL have designed a great smart device. Stunning visuals, impressive audios and all wrapped up in a 32'' TV.
8 new from $209.00
1 used from $115.00

as of November 27, 2023 8:55 am
---
Overview
The Toshiba smart TV is a neat and stylish model, so thin that it can be wall mounted easily, or sit unobtrusively on a shelf. With 6 ports, including USB and 3 HDMI ports, the ever-ready Alexa, and voice remote, this Toshiba provides an impressive package
What We Like
The caliber of color resolution and brightness are awesome, and with a resolution of 720p HD, the tonal contrasts provide the all round viewing experience. You can even customize each input and adjust the picture settings for each connected device.
The smart tech allows you to run your home from your TV as all your smart devices will sync – just leave it to Alexa to get everything up and running!
What Needs Improving
If you turn up your volume to the max, the audio can get a little distorted. However, the max really is max and you'd never need to have it that loud – trust us.
The Final Verdict
For the price, the Toshiba is an awesome small TV. With all the high tech gadgetry of their larger models, this is compact and perfect.
---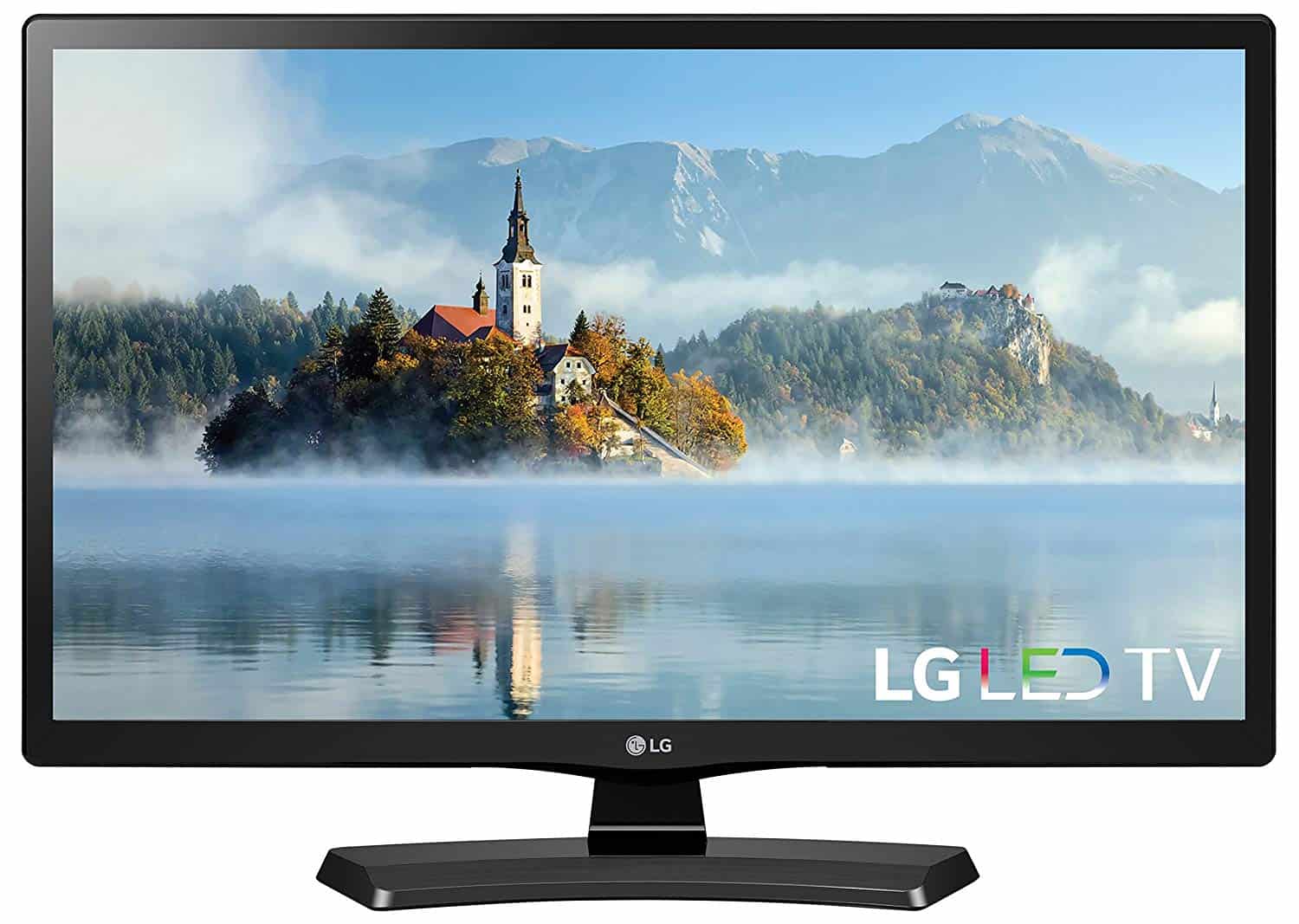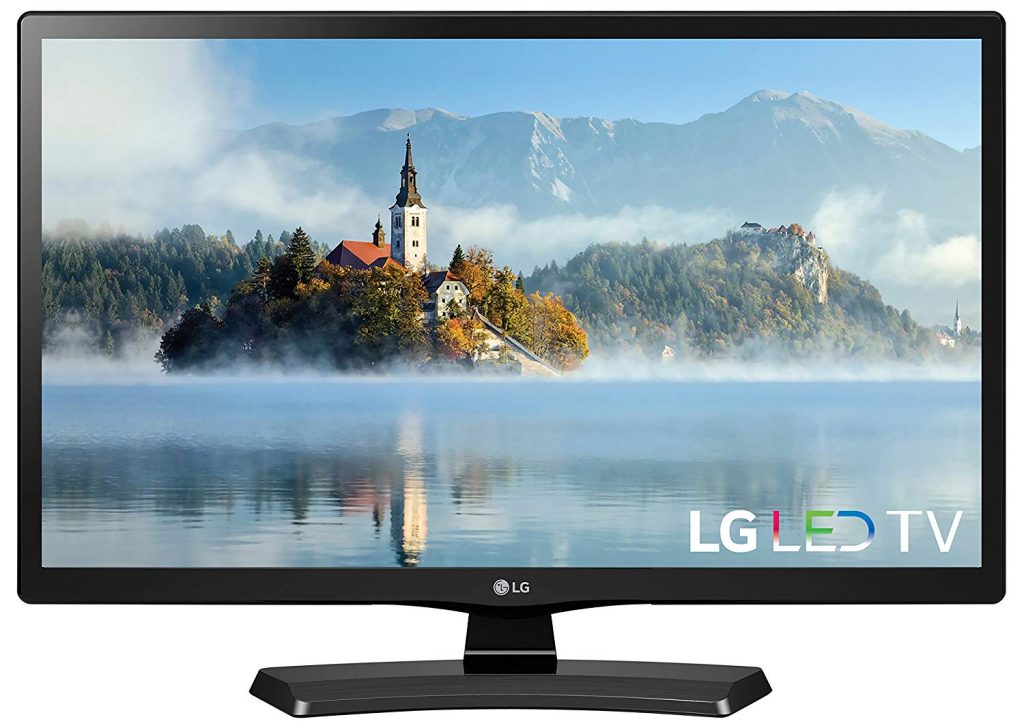 Overview
With one port, and no smart access, this TV is just perfect for a child's bedroom. Statistics show that one of parent's main worries is what their kids are looking at online, this eliminates that stress, enabling you to relax slightly. The realistic picture and stunning colors are thanks to 1080p HD IPS resolution, and together with a refresh rate of 60Hz and In-Plane Switching, this is looking great so far.
What We Like
The LED backlighting alongside the Triple XD Engine provides a jaw dropping quality image – clear, crisp and full of contrasts, and with the image being refreshed 60 times a second, you don't miss a trick.
The audio is full and round, drawing you in, despite the TV's diminutive size.
We really like this simple, no nonsense TV – it's refreshingly mid tech.
What Needs Improving
A headphone port would be a great addition to this TV, however, we don't consider this to be a deal breaker.
The Final Verdict
If you're looking for a budget friendly small TV, this is well worth some serious consideration. Great visuals and awesome audio makes this easy to recommend.
---
See our other favorites in Electronics: