Saving Gas? Why You Need a Mountain Bike
Having access to a good mountain bike can get you out of a tight spot in the event of TEOTWAWKI. It may be wise to save on gas, or travel silently and without drawing any unwanted attention, and a mountain bike can do that. It can also take you places that a vehicle can't, even if you have an SUV, and whilst it's true that you won't be able to carry as much, a bike is a great asset to have on your team.
What do you look for in a mountain bike?
At first glance the specifications for a decent mountain bike appear infinite – wheel sizes and types, suspension options, handling responsiveness, and many more, but for our purposes, we can narrow these down a bit.
Wheel Size
Measured across the diameter in inches, the general rule of thumb is larger wheels for more mileage, smaller wheels for smashing trails. The standard wheel sizes tend to be between 27½ and 29 inches, but most edge towards the larger size, relying on tire width to cope with rougher trails. Unless you're planning on journeying across vast mountain ranges by bike, most preppers seem happy with a 28 – 29 inch wheel.
In terms of tire type, the more knobbly a tire is, the rougher the ground it can cope with, gripping into the surface as it rolls, the lighter treaded tires are designed for traveling faster on smoother trails.
Hardtail or Full Suspension?
The vast majority of mountain bikes have a decent suspension system built-in. This takes the sting out of uneven ground and helps to maintain traction on steep descents. Hardtails, on the other hand (or should that be butt), have a rigid rear end, and only one set of suspension forks. This makes the hardtail a cheaper option, but potentially at the loss of comfort.
Type of Mountain Bike
Sitting alongside the spec choices are various types of mountain bike, designed for different terrains. Across the US, the terrain varies greatly from vast grassy plains, arid desert, wooded uplands to long uninviting mountain ranges, so the type of bike you choose could reflect the country you plan to cross, or you could play it safe and look for an all-rounder.
Trail Bikes – Designed to be a good multi-purpose machine, these bikes can cope with hard ascents, steep descents and everything in between.
XC Bikes – These bikes tend to be lightweight, and all about going forward as efficiently as possible without worrying about the tougher terrains.
Endurance Bikes – As the name suggests, these can go forever over much more technical terrain than you would probably come across. They also have a price tag that reflects this.
After tackling the toughest trails and sailing along smooth-rolling tracks to try these babies out, here's my top 3 recommends.
---
Overview
This tough-looking beast is incredibly well built – sturdy, stable and with great handleability. Designed with a carbon fiber frame, supersized all-terrain knobbly tyres, and 30 speed options to cope with any hills, this is a great option for a quick getaway, or for quietly scoping an area
The Good
We were surprised by how light this machine was, despite its strength and durability. Heightwise, it's easily adjustable, and would be suitable for the majority of adult riders. The Shimano brakes made stopping, even on a sharp descent, reliably easy, and an efficient gear system made hills a doddle, with the ability to rapidly change gears on the go thanks to the innovative twist shifters. Fair to say, we like this bike.
The Bad
Although it is lighter than it looks, it's still one of the heavier models, so bear that in mind if you have an older or weaker person in your group.
The Final Verdict
The Savadeck is a great all-rounder, ideal for a fast getaway in the event of a Zombie Apocalypse!
---
Overview
This is a beefy looking bike compared to most mountain bikes. With 7-speed trigger shifters, dual suspension, and a mechanical disc brake system, this bike is fast, reliable, and very responsive.
The Good
I like the front disc and rear disc braking system – it allowed me to stop efficiently on the dustiest of trails with no sliding and coupled with large, tough knobbly tires, this bike feels reliable and confident. The dual suspension gives a solid, comfortable ride even over large distances of varied terrain, while the 7 gear feature provides plenty of power for the toughest of climbs.
The Bad
Despite the comfort of dual suspension, the saddle itself was a little hard, but it was a simple, and inexpensive, matter to change it for a more suitable seat.
The Final Verdict
Mongoose have designed a great mountain bike - tough, well built and packed with useful features!
4 new from $519.99
Free shipping
as of November 27, 2023 7:11 am
---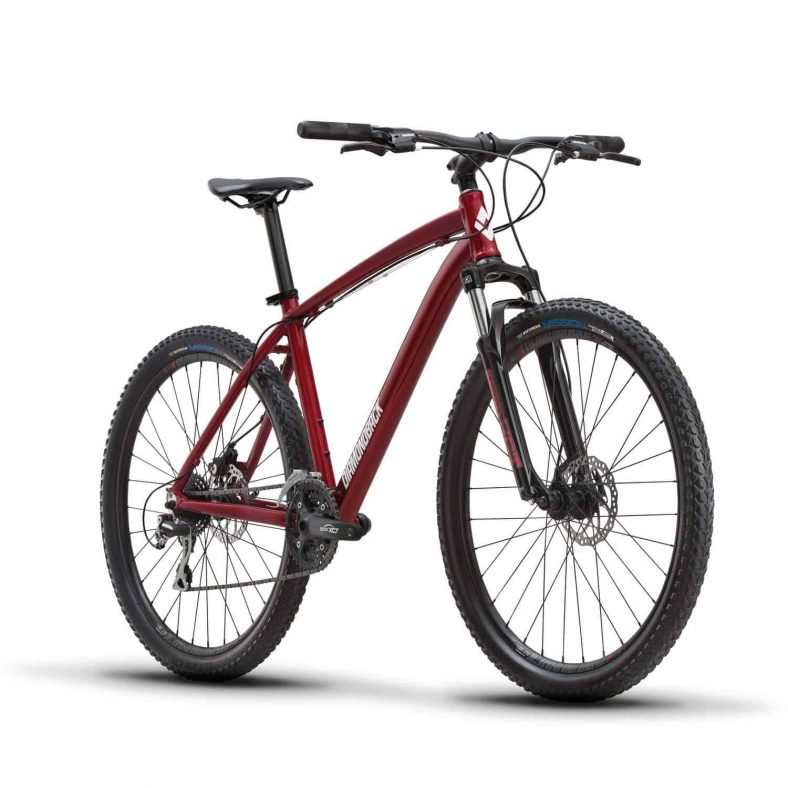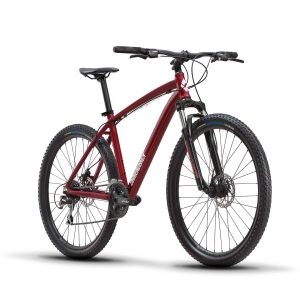 Overview
For mountain bikes, this is a stylishly subdued hardtail model, hand made from hard-wearing aluminum alloy. Offering 24 speeds, split between front and rear, and decent disc brakes, this is bike you can feel confident of.
The Good
On arrival, this bike required very little assembling – much less than some of the others I've tried, and once put together, I was impressed by its rugged and, yet, lightweight frame. The Shimano 3×8 speed drivetrain felt reliable, even at the fastest paces over challenging terrain, and despite being a hardtail, the fork suspension offered enhanced the whole mountain biking experience.
The Bad
The price could be seen as a little steep, but it is reflected in the quality of the build.
The Final Verdict
The Diamondback is a reliably efficient mountain bike that feels as good as it looks, and it would certainly get you out of an emergency situation, quickly and safely.
---
If you enjoyed this, check what else is hot