Create Your Own Home Cinema With A 70 Inch TV

The larger the TV, often the better the performance and the more immersivity in the viewing experience! Everyone loves a TV that offers a fantastic, realistic display.
Slim bezels make screens seem even larger and lend more eye-catching impact to a room. Movies and games become the all-round cinematic adventure, which, let's face it, is what we're after. Escapism, relaxation or high tension, whatever you want from your TV, a 70-inch model can provide more of it.
Most manufacturers are designing 70 inch smart TVs, and as the world is moving to the smart side, it makes sense to buy into that technology before you get left behind. Having access to movie streaming and games, plus the ability to sync or share with other smart devices makes life better all around.
If you require a 70 inch TV set for that new movie premier or sports game with friends and family, keep reading for a fantastic range of options to choose from.
---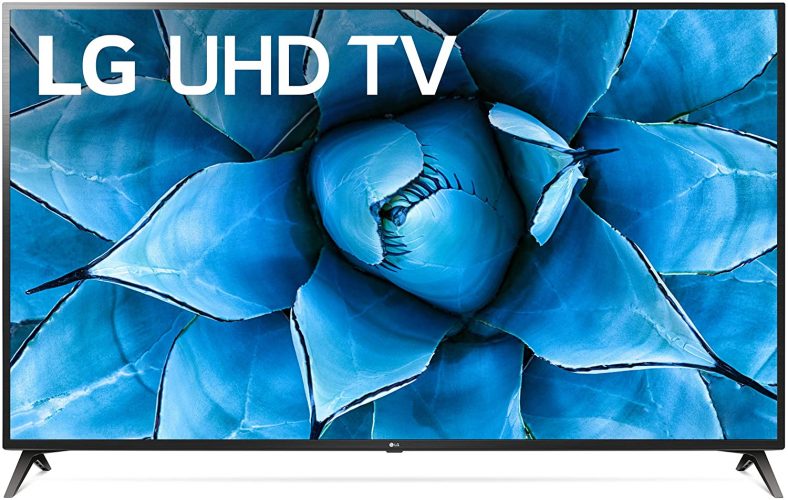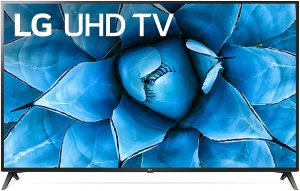 Overview
LG's smart TV is well designed to fit in with a modern interior. The stand supports the 70-inch flat-screen beautifully, however, LG gives you the option to hang this surprisingly lightweight unit. Since the TV has a very thin frame, it appears quite large – but don't let this fool you because the TV is sturdy, with an excellent build quality.
What We Like
The image quality offered is consistently bright, clear and crisp. With a color palette of millions, the tonal depth draws you into the adventure. You can almost feel the textures in front of you, and coupled with a full-bodied, rich audio soundscape, this embodies all the high tech qualities you expect from this long-standing tech giant.
The smart features are equally impressive, with multi-device connectivity, rapid download speeds, and smart sync ability. We really like this whopper of a TV.
What Needs Improving
The remote control is a little button-heavy, but once you get used to it, it all makes sense.
The Final Verdict
This LG Smart TV combines an accurate, rounded palette, a rich soundscape, and smart tech for an all-round cinematic experience.
LG 70UN7370PUC Alexa Built-In UHD 73 Series 70" 4K Smart UHD TV (2020)
out of stock
as of September 19, 2021 2:12 am
---
Overview
This LG TV really hits the spot with its pristine colour and high quality 4K display, combined with Apple Airplay 2 and Apple Homekit built-in, giving you a vast library of content and streaming at your fingertips.
What We Like
The quad core processor enables superb quality and pristine color to give deeply immersive viewing and with the vast library to look through, you'll never be short of something to watch.
What Needs Improving
We found that the wand remote was a little difficult to control but you can use the remote in the standard way just fine.
The Final Verdict
This LG Smart TV combines an accurate, rounded palette, a rich soundscape, and smart tech for an all-round cinematic experience.
LG 70UN7070PUA "Works with" Alexa UHD 70 Series 70" 4K Smart LED TV (2020)
out of stock
as of September 19, 2021 2:12 am
---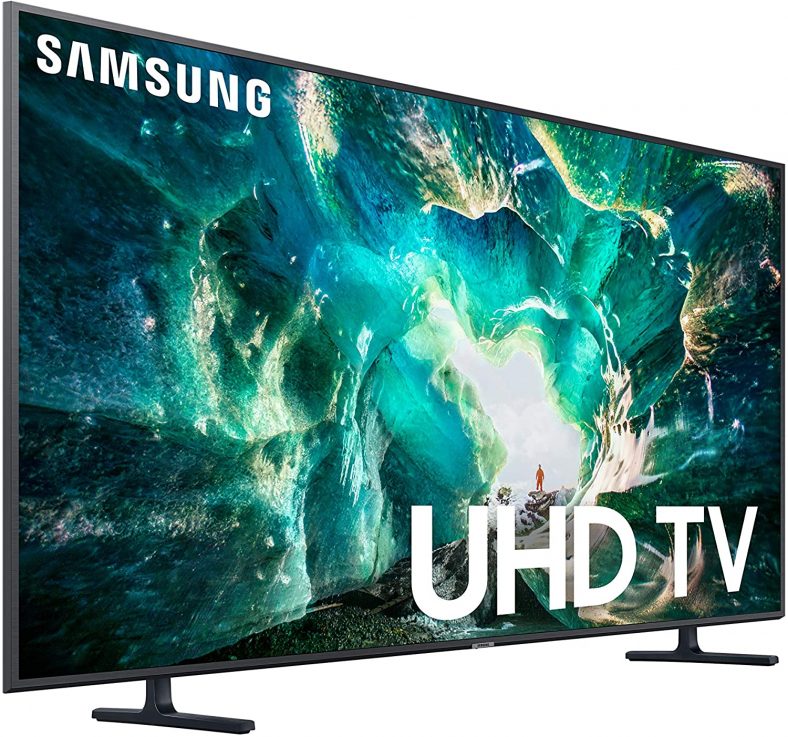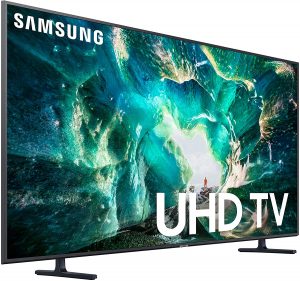 Overview
The Samsung TV features an ultra-slim frame that is deceptively lightweight for easy mounting. However, with a uniquely designed stand, it works equally well on a surface.  Its finish is suitably glossy, the corners smartly angular, and there's an appealing little angled section along the bottom edge offset by a nicely illuminated Sharp 'mountain top' logo. Although this TV is 75", it's one of the best that Samsung has to offer in the category of extreme big-screen TVs.
What We Like
Connections on the Samsung are pretty strong, and with 4 HDMIs and 4 USB ports, there are plenty of options to play with. We love the ultra smooth motion scrolling, a realistic color palette, and gorgeously deep tonal qualities that enhance any movie, video or game superbly. The backlit LEDs provided a gorgeous luminescence to the visuals. Audio wise, Samsung offers an enthusiastically rounded theatre of sounds, which works perfectly in tandem with the screen images.
What Needs Improving
This TV delivers a decent quality that could satisfy the average user. However, if you are an advanced user, are into that full movie theatre experience and prefer extreme surround sound and powerful bass, as with most TVs even this big, you should invest in a soundbar.
The Final Verdict
The slick design of this Samsung TV, combined with its outstanding all round performance and budget friendly price makes it an ideal choice for a 75 inch smart TV.
Samsung UN75RU8000FXZA Flat 75-Inch 4K 8 Series Ultra HD Smart TV with HDR and Alexa Compatibility (2019 Model), Gray
1 used from $1,499.00

as of September 19, 2021 2:12 am
---
Check out these amazing 65 inch TVs – they are ideal for any big screen lover.
Is a 70 Inch TV too big?
A 70 inch TV is not too big if you plan to put it in a room of the appropriate size. The perfect viewing distance for a 70 inch TV ranges from 8 to 14 feet, so if your room is large enough to accommodate the minimum viewing distance, it is likely that a 70 inch TV would be a perfect fit for you.
Is there a big difference between 70 and 75 inch TV?
For an average user, there is not much of a difference between a 70 and 75 inch TV. In case you own a 70 inch TV but would like it to be a bit bigger, you can get an extendable wall mount to pull out while the TV is in use, and put back when you're done.
What is the largest size TV available?
Currently, the largest TV size is 292 inches. The model is an 8K Samsung released in 2019.
---
You may also like…