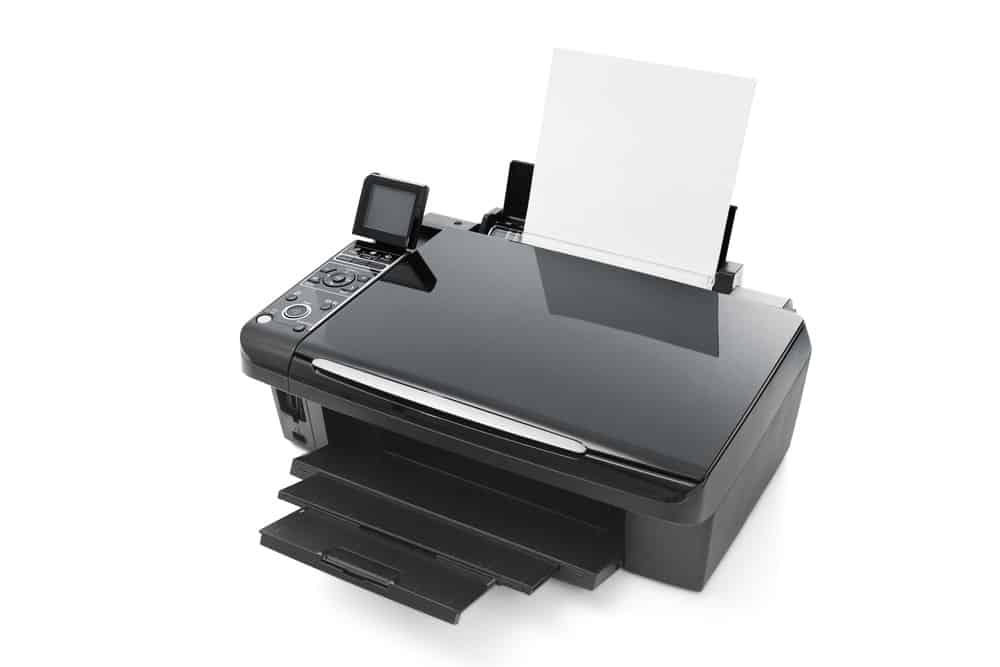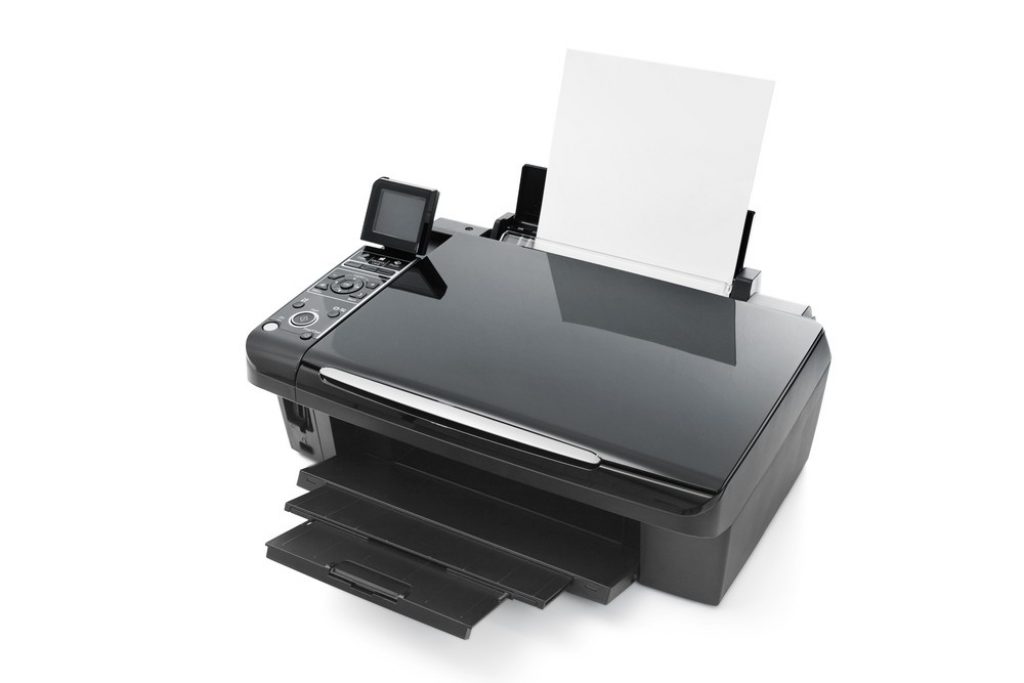 How to Pick The Right Multifunction Printer
Gone were the days where printers could do just one thing; print! In recent times, due to the advancement of technology, we can now access printers that will not only print but are also capable of photocopying, scanning and emailing – as well as 3D printers that we can use to build spare parts when our printers fail. The forceful features these printers come with have made them famous for their efficient multi-functional abilities with an ever increasing demand. Not only are they suitable for everyday business operations, whether small or large, but they are also ideal for the home.
Despite their unique abilities, the good news is that in terms of price variations, there are printers for all kinds of budgets out there, with many being very easy on the pocket. If you are in search of the best-all-one printer in the market, certainly, your exact requirements will be found in one of the below.
Overview
Topping our list of the best all in one printer is the Canon MX922. This is an inkjet all-in-one printer with a standard ability to print, scan, photocopy, and fax. It is purposely designed to handle both home and office work with good output quality and speed. It copies, scans and faxes several documents with so much ease that you need not load your documents one page at a time.
What We Like
This printer is able to print and scan automatically on both sides of a page without having to turn it manually which is perfect for environmentally conscious individuals. The printer is also Wi-Fi enabled and ID compatible with most mobile devices such as IOS, Android and Windows. Hardcore multitaskers are able to print dozens of documents a day wirelessly, even directly from their Google cloud.
What Needs Improving
Although it comes with near perfect features, this printer is not designed for large or medium-sized businesses since it cannot withstand higher printing volumes.
The Final Verdict
Overall, it's fair to say that the Canon MX922 is a good printer for homes and offices with small or moderate printing and copying requirements. However, if you desire a printer with high-print volumes then we suggest you consider some other options from our listed reviews.
---
Overview
This inkjet Hp printer is more enhanced than your average all-in-one printer, and above satisfactory which makes it perfect for all your business applications. It offers the option to print, copy, fax and scan faster making it the best for office productivity.
What We Like
In addition to its ability to automatically print on both sides of the paper, the scan to email feature, great photos and text prints, it also comes in a touch screen interface. The prints are very detailed and bright giving it a professional appearance suitable for formal brochures and handouts.
What Needs Improving
Per reviews online, it comes with lofty cost per page without instant ink.
The Final Verdict
On our list, this all-in-one printer is certainly one of the best out there. It comes with tremendous features that other printers may not have. You will definitely get value for your considering its quality print-outs in both graphics and text.
---
Overview
The Canon MX492 is reasonably priced thus it certainly won't drain your bank account. It is capable of offering the most basic features of all multifunctional printers which include printing, scanning, faxing and photocopying. It is ideal to be used at home and in the office where high volume printing is not required. The size is compact enough to fit snugly in your office, especially if saving space is a priority.
What We Like
For an all-in-one inkjet printer, it works with great speed whilst producing quality printouts. It also works well with Windows and IOS with a similar compatibility with mobile devices – this means there is no need for the added use of drivers. What's more, with the free canon app you can connect the printer directly to your computer using a USB cable or via wireless for effortless printing. And due to its automatic document feeder feature, scanning and copying bulk documents in a single operation is a breeze. In situations where papers run out, the integral faxing option can save incoming faxes without worrying about losing important information.
What Needs Improving
The cost of the printer is reasonably cheap but consumes a lot of ink and with its expensive ink prices; it makes the operational cost of this printer high. What's more, the quality of the text and graphics of this printer, although better, is not perfect for a formal flier. It also doesn't come with the automatic print and scan on both sides of a paper feature, thereby increasing time spent during printing.
The Final Verdict
Overall, it is a good enough printer for home-use and small office printing but we will probably not recommended for heavy printing. And if you are on a low running cost budget, this might not ideal for you.
---
Overview
This printer from Hp gives you the option to load documents with multiple pages to copy, scan and fax. It is uniquely built for the workplace and comes with a year limited-warranty on hardware.
What We Like
It is capable of printing text documents faster than most inkjet printers. Asides its ability to print wirelessly, it also works with mobile printing. You can print text and photos effortlessly with your mobile device with the help of the HP ePrint app. Unlike other printers, the HP OfficeJet works like a dream with less noise; making it convenient to place it in any part of the office. As for the text and image quality, this is high generally.
What Needs Improving
Despite its ability to print text documents faster, when it comes to graphics printing and copying it is relatively slow. This printer comes with no ethernet making performance for business applications time-consuming.
The Final Verdict
This OfficeJet 4650 generally restricts its effectiveness to offices with low or moderate printing demands. It is capable of printing text documents speedily and offers premium prints and scans, but consider other options on the list if you need speedy graphics printing or copying.
---
Overview
This next top pick happens to be the first laser printer on our list; it can be connected by using USB or wireless networks to scan, print, copy and fax. It is considerably fast and a perfect fit for work environments that do not engage in heavy load printing and copying. Its price is relatively low, so there is no breaking the bank for acquisition.
What We Like
This printer is distinctively designed for greater output in the work environment; its routine printing on both sides of a paper reduces the rate at which papers are bought. It operates with high speed yet relatively noiseless. Printing can be done with diverse connections whether on wireless, ethernet or via USB cables from your computer or mobile devices. Its text quality is also top-notch, producing a better quality than many other printers. Although fourth on our list, this is certainly one to look out for.
What Needs Improving
It comes in an interface that may seem a little complex at first glance, which can be off putting non-techy people, however, practice always makes perfect. Also, some reviewers reported that documents photocopied seem to come out looking a little gloomy without that 'professional touch'.
The Final Verdict
If you are looking for a printer that offers low volume printing and copying, this is a good catch. However, if gloomy graphics are not your thing, others on the list might fair better.

Brother Monochrome Laser Printer, Compact All-In One Printer, Multifunction Printer, MFCL2710DW, Wireless Networking and Duplex Printing, Amazon Dash Replenishment Enabled
---
Have you ever wondered how printers actually transfer an exact electronic image onto a piece of paper? Check out some interesting facts about how different printers work if you're a nerd who always wants to know more!
---
What else is new?