On the Road: Our Team Look at the Best Selling Bike Racks
Getting out of town and into the backwoods before you scream at everyone is more of a necessity than a luxury sometimes and cycling silently through the country is the best medicine around. So how do you get there?
How do you get your wheeled steed out of the city easily? Bike racks are your answer – attaching to your vehicle and keeping your bike firmly fixed while you drive to the place where you leave your cares and worries behind.
The main types of bike rack are hitch-mounted, roof-mounted and strap or truck mounted:
Hitch Mounted Racks:
A hitch mounted bike rack slides into the receiver of a trailer hitch on a car or truck, making loading and unloading bikes very easy. They tend to be aerodynamically designed, can have a large capacity of up to five bikes, and will fit on a great variety of vehicles. They also tend to be the most expensive option.
Roof Mounted Racks:
These are very versatile and are not just limited to carrying bikes. Access to doors, tailgates, hatches etc. are not hindered by your cargo; however, it is easy to forget your bikes and go under something low, potentially wrecking your bike and damaging your vehicle. You are also increasing gas consumption by adding aero-drag. If you drive an SUV, truck, van or another high vehicle, it can be awkward to fix your bike up on the roof.
Strap, or Trunk, Mounted Racks:
Strap mounted racks tend to be the least expensive option, but also the least secure. The only thing attaching your bikes to your vehicles are straps that hook round the lip of your trunk, hatch or bumper. Highly adjustable, strap mounted racks can be fitted to the rear of most vehicles. If you don't fit it correctly and securely you can lose bikes when driving along, and they are very easy to steal.
You also need to consider how many bikes do you plan on carrying as this will determine the kind of rack you need. In addition, a quality car back up camera is useful for ensuring that you can reverse even when your bike rack is mounted.  Seeing three bikes swaying around on a rack in your mirror won't help with your nerves. By the same token you might worry about bikes mounted on the roof, and although you'll quickly forget about them, it's important not to ignore any height restrictions. In contrast, a hitch mounted rack is secure and won't cause any unnecessary or unpleasant distractions.
Our best choices for car bike racks are: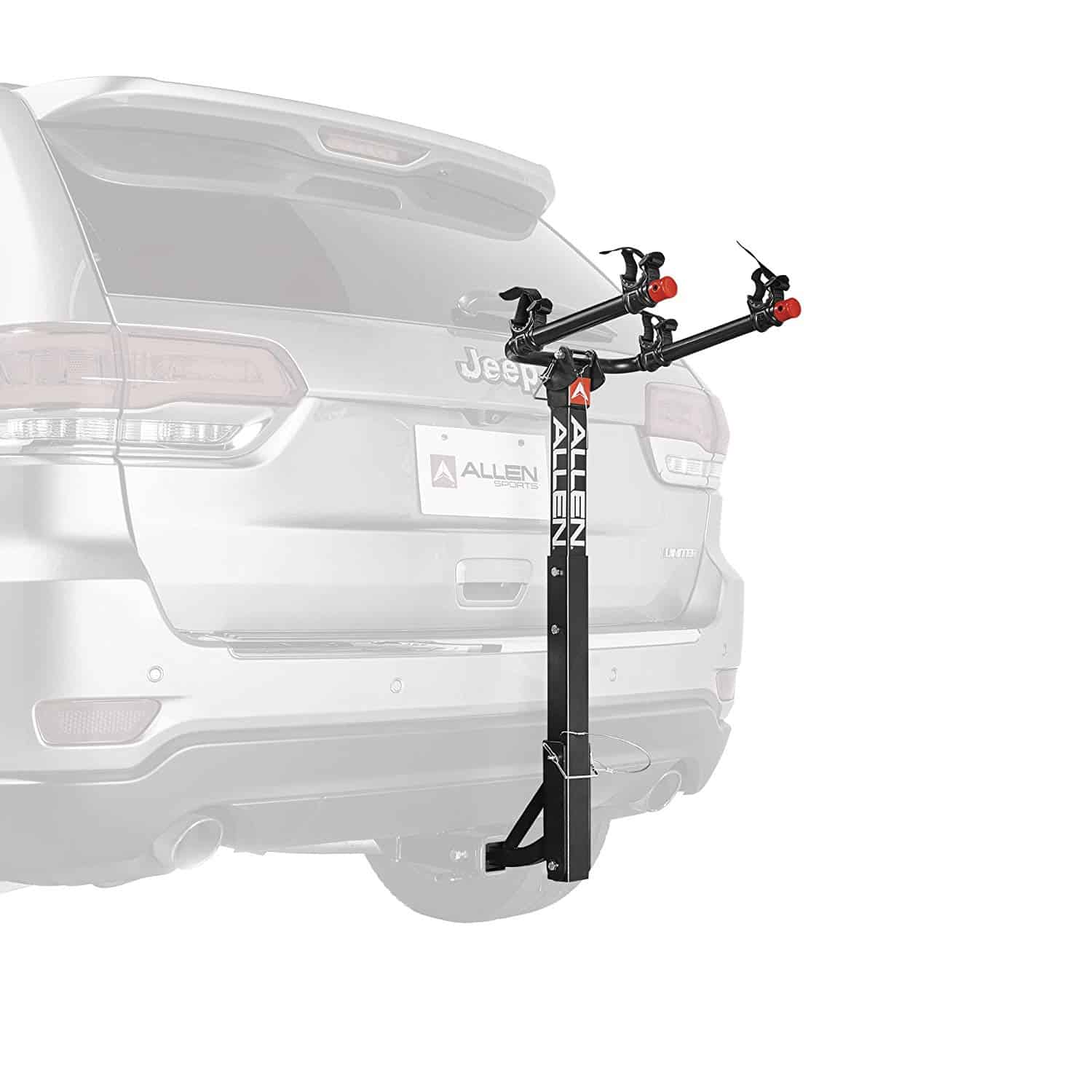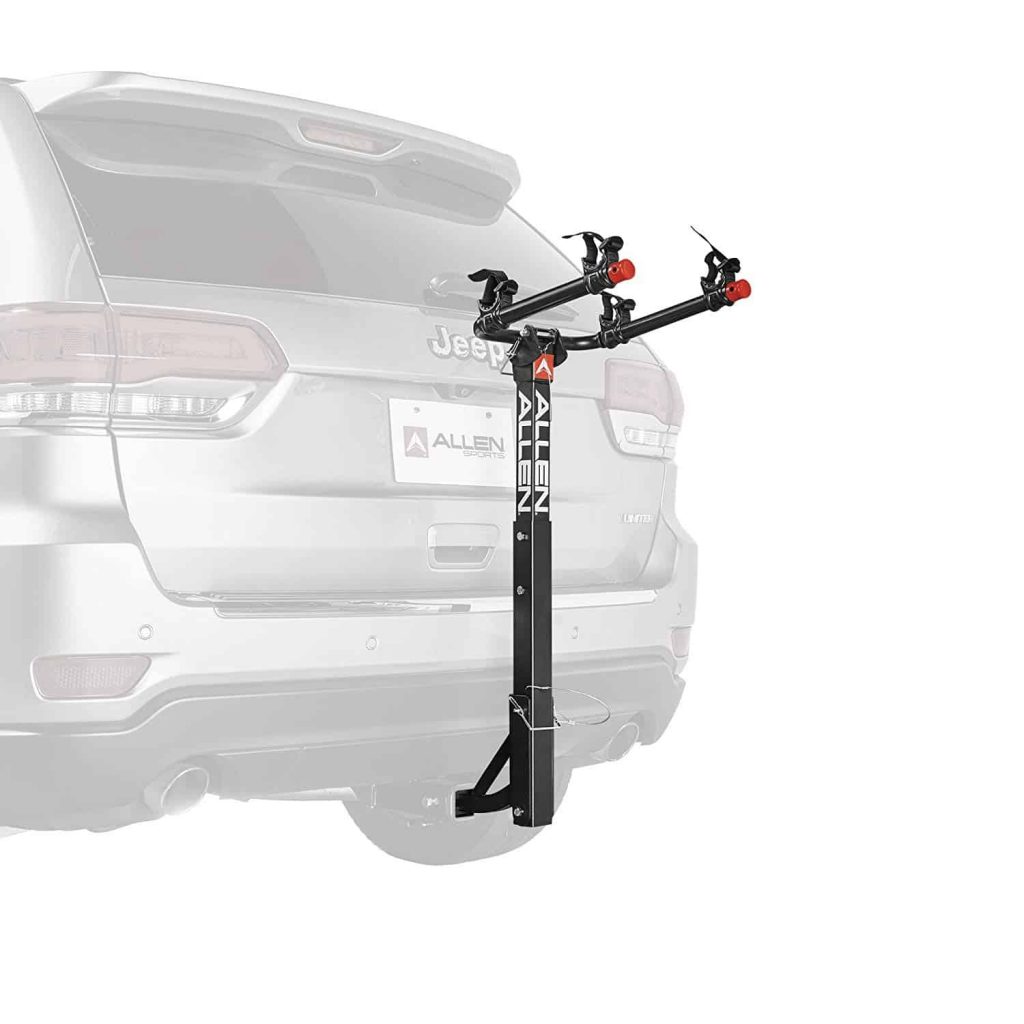 Overview
This arrived packaged very neatly, with every loose part in bags, labelled clearly. The instructions are simple and putting it together didn't take too long. It fits securely to the back of our SUV.
What We Like
We were impressed with how secure this was; we loaded it with two bikes and headed off into the backwoods. It didn't wobble, move, sway, squeak, anything. And once we arrived at our destination, unloading was quick and simple. It's also excellent value for money.
What Needs Improving
The bikes are mounted close together, and we did have to shift the pedals and bars around, so they didn't knock together, but that's not a problem.
The Final Verdict
An awesome bike rack for two bikes – it has options available for up to 5 bikes. It's sturdy, well made and works well, and at a great price. Plus lifetime warranty! You can't go wrong.
2 new from $76.40
9 used from $63.90
Free shipping
as of November 27, 2023 10:26 pm
---
Overview
On opening the packaging, we were surprised by how rugged and strong this rack is, as it weighs comparatively little. The instructions were great, and the rack ready to use in minutes. It's got some really good ideas incorporated into its design, so we'll see how they work.
What We Like
The tilt design of this rack is so incredibly useful! If you need to get into the rear of your vehicle, the whole rack arm tilts back, allowing you unhindered access. While we were using it, nothing moved or shook, and we couldn't even produce a wobble by swinging on it when stationary – all in the name of testing, you understand!
What Needs Improving
We've thought about this over and over, and there isn't anything we would improve!
The Final Verdict
This rack is really well made, sturdy and wobble free; the price band is great too. It's our top choice.
---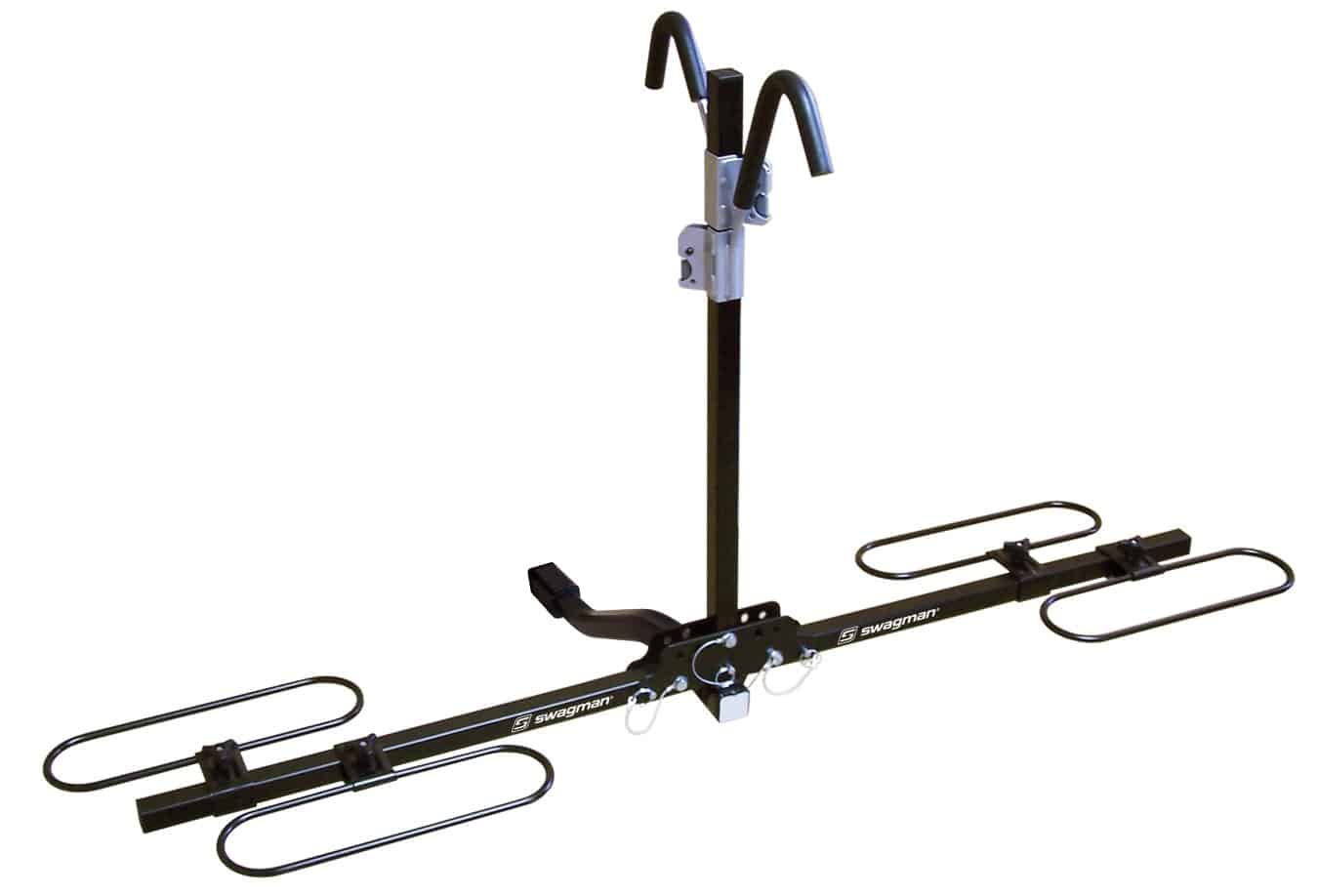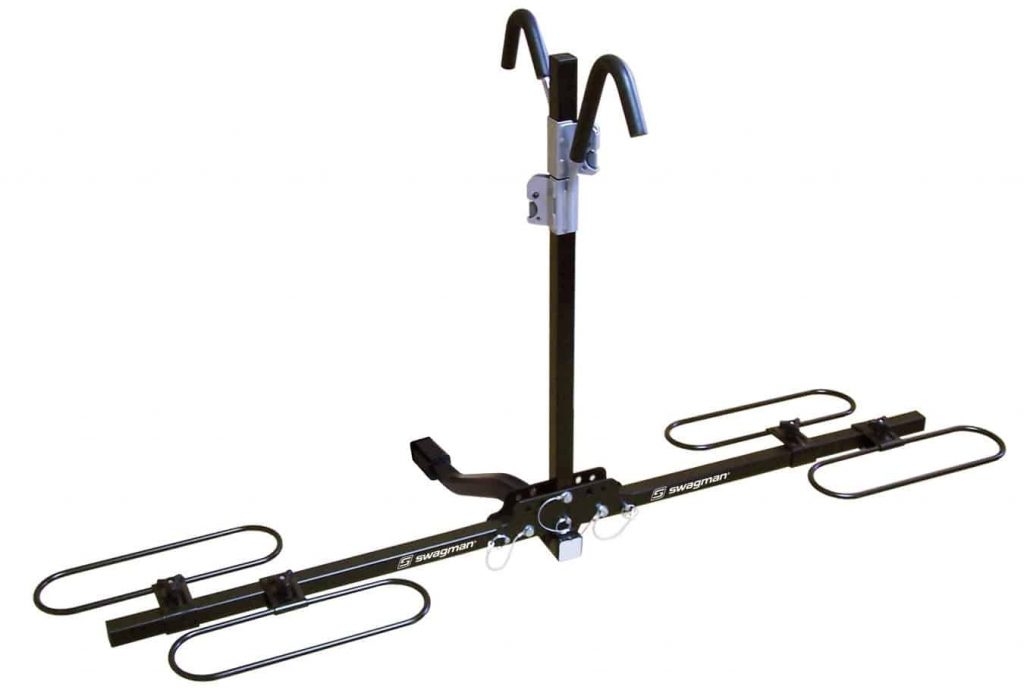 Overview
We were up and ready to go with this soon after unpacking as the instructions were so simple to follow, and putting the hitch together was a doddle. This is solidly constructed and looks reliable.
What We Like
Our bikes attached super easily, and even if there were only one person to load, or they were incapacitated in some way, loading the bikes would be no effort due to the design of the hitch.
Everything felt safe and secure as we drove along, even when going at high speeds.
What Needs Improving
We were missing the washers from the box, luckily, we had some spare and used those instead. A quick call to customer service and our missing washers were on their way to us. Well done, Swagman!
The Final Verdict
Exceptionally strong and sturdy bike hitch which works perfectly, over rough terrain, and faster highways. Very happy to recommend this hitch.
39 new from $82.21
5 used from $71.32
Free shipping
as of November 27, 2023 2:17 pm
---
---
If you liked this, you may enjoy: