Check Out What's New in the DSLR World
Digital single lens reflex, or DSLR, cameras can produce images that are far better than many other cameras. With this camera, you can control the focus, ISO, shutter speed etc – it's up to you whether you choose to control the settings yourself or leave it to the automatic options. Flexibility is the name of the game with DSLRs.
These cameras are great for beginners, enthusiasts and professionals alike, but with so many models out there from Canon and Nikon DSLR – how do you pick the right one?
The most important thing to consider about Canon camera gear is that it's built to last for a very long time – especially the bodies and lenses. Photography is an expensive hobby and you shouldn't be swayed by fancy technology that you'll never use. So whatever Canon DSLR camera you end up buying, think of it as a long-term investment, and it'll serve you well for many years to come.
Sensors
DSLR cameras comes in two varieties depending on their sensor size, i.e. whether it is a crop sensor or a full sensor. Typically, a bigger sensor is a better choice because it allows more light to be utilized to create the image, providing sharper, cleaner photos, especially in very low-light situations.
Megapixels
The resolution of digital cameras is measured in megapixels. A megapixel is equal to one million pixels, while one pixel is the smallest unit that makes up a digital photo.
Canon DSLR cameras have larger pixels which means they can absorb light better, produce better color, and are not nearly as prone to "noise" and color distortions as cameras with smaller pixels.
Image Processors
The components found in DSLR cameras are typically more advanced than those found in other cameras. The image processor, which is like the brain of a digital camera, is no exception. Canon use some of the most advanced technology in the photography industry, which means that their image processors are significantly faster and more powerful than many other brands. They have also started utilizing multiple processors, giving the obvious advantage of further enhancing speed and performance.
Exposure
Aperture range, shutter speed, and ISO sensitivity are the basic elements of exposure. Having full control over these settings as well as many more, sets DSLR cameras apart from other camera types. But if you're not quite ready to start making manual adjustments, don't despair, Canon have included easy-to-use automatic settings which takes the guesswork out of getting awesome shots.
DSLR Features
A DSLR is constructed with reflex mirrors, which means that you look through the lens, instead of a see-through hole in the camera. This is especially useful in long telephoto lenses because you can adjust focus on your subject as if you are looking through binoculars.
DSLRs can acquire focus very quickly and take multiple shots per second. Moving subjects are extremely hard to photograph with point and shoot cameras because they lack good focus. Some cameras come with focusing systems which are able to capture the subject being photographed while it's moving quite fast, whereas DSLR systems usually come with a wide array of focus options. However, the best feature for capturing a moving subject is something called a "burst rate". The faster burst rates are, the easier it will be to capture images of moving subjects, and Canon ensures that its DSLR models possess a fast burst rate.
If you're one of those photographers who like ground-up images and other unconventional positions, there are DSLRs out there that have detachable displays that can be set to accommodate any angle you want. In fact, there's something for everyone.
Our favorite Canon DSLR Cameras are:
Overview
Canon have pulled out all the stops here with this bundle – it contains everything the beginner and professional photographer could ever require. It's very impressive, and all packaged carefully, with every item being of high quality and designed to last. The user's manual goes into great detail, has some very useful hints and tips and includes example images.
What We Like
The option to switch between setting the shot up yourself and the camera's auto setup is easily accessible, so if there's a situation where you're not sure which settings to use, just leave it to the camera to get the perfect image. This is especially useful if you need speed on your side.
The interface is great – very clear and logical, the included tripod is heavy duty, and the flash works exceptionally well. The images that this Canon was able to take are awesome, amazing clarity when you want it, but the out-of-focus shots are great too, and the light quality is fully utilized.
In this pack you get JAW DROPPING amount of photography goodies including:
Deluxe shoulder bag
2 x 32 GB memory cards
57″ Spider Tripod
What Needs Improving
This is a state of the art camera with excellent performance. We didn't have any issues! Our only note is that it doesn't have a mic input like some other equivalent models, but that's about it.
The Final Verdict
A very impressive camera that comes with a huge array of extras, and for the price, you honestly can't do better!
---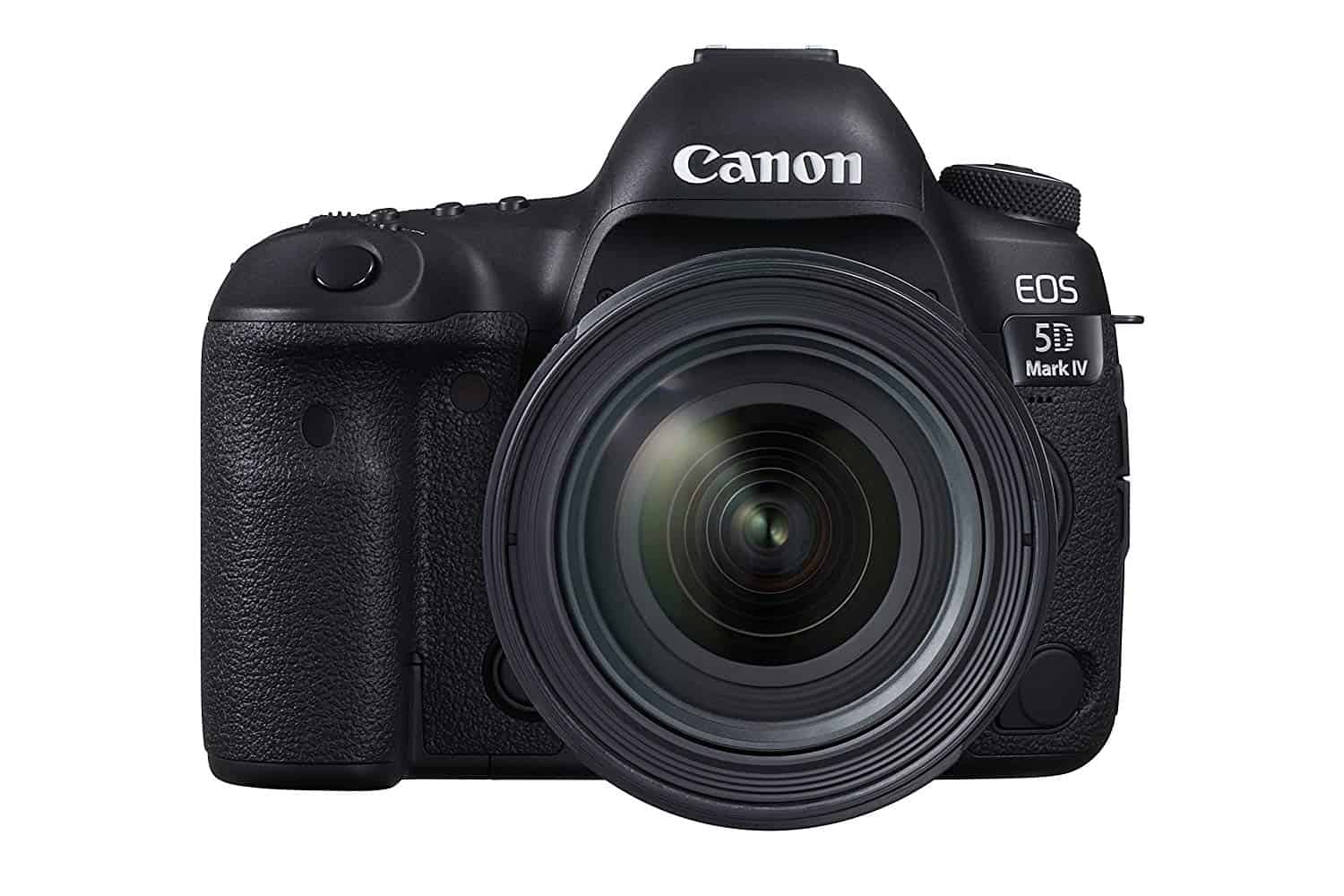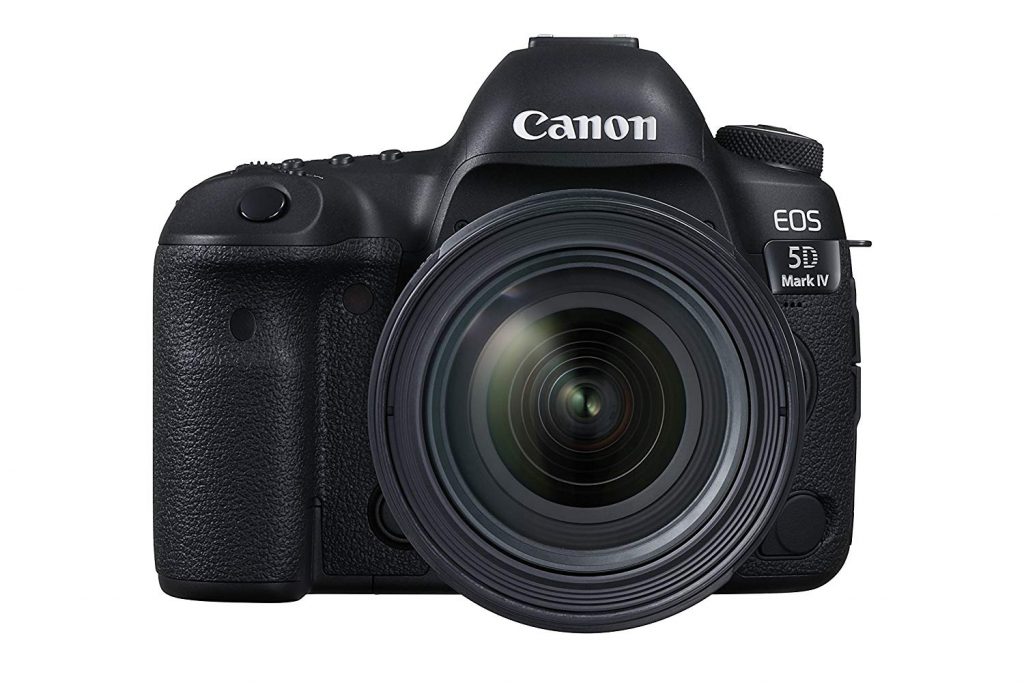 Overview
Looking for the ultimate, brand new, state of the art Canon DSLR? Enter the EOS 5D Mark IV. This professional grade camera is ideal for advanced photographers, but lends itself just as well to anyone who appreciates stunning photography.
What We Like
This super camera is packed with technology. It has a 30.4MP full frame CMOS sensor that allows for versatile shooting in any conditions. This camera can capture images at a rate of 7.0 frames per second, which is among the best in the business. The video quality is 4K, which makes this camera ideal even for commercial shoots. There is a user-friendly touch screen LCD monitor for adjusting and managing your camera. The battery lasts forever between charges which is just great, even if you are videoing.
What Needs Improving
Nothing! This impressive camera is our top choice for anyone looking to do serious photography.
The Final Verdict
A beautiful camera that is a excellent upgrade to the classic Canon DSLR we all know and love.
---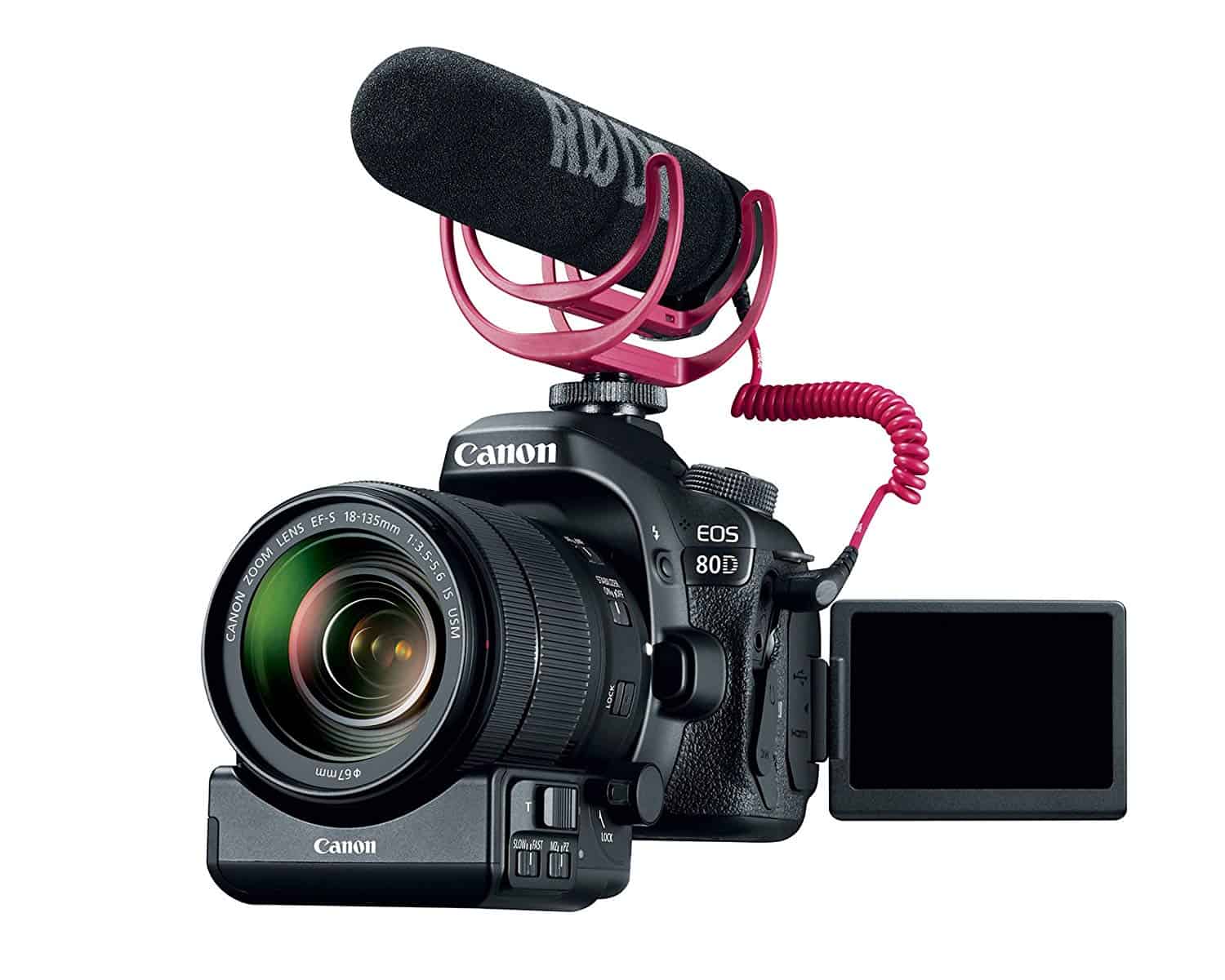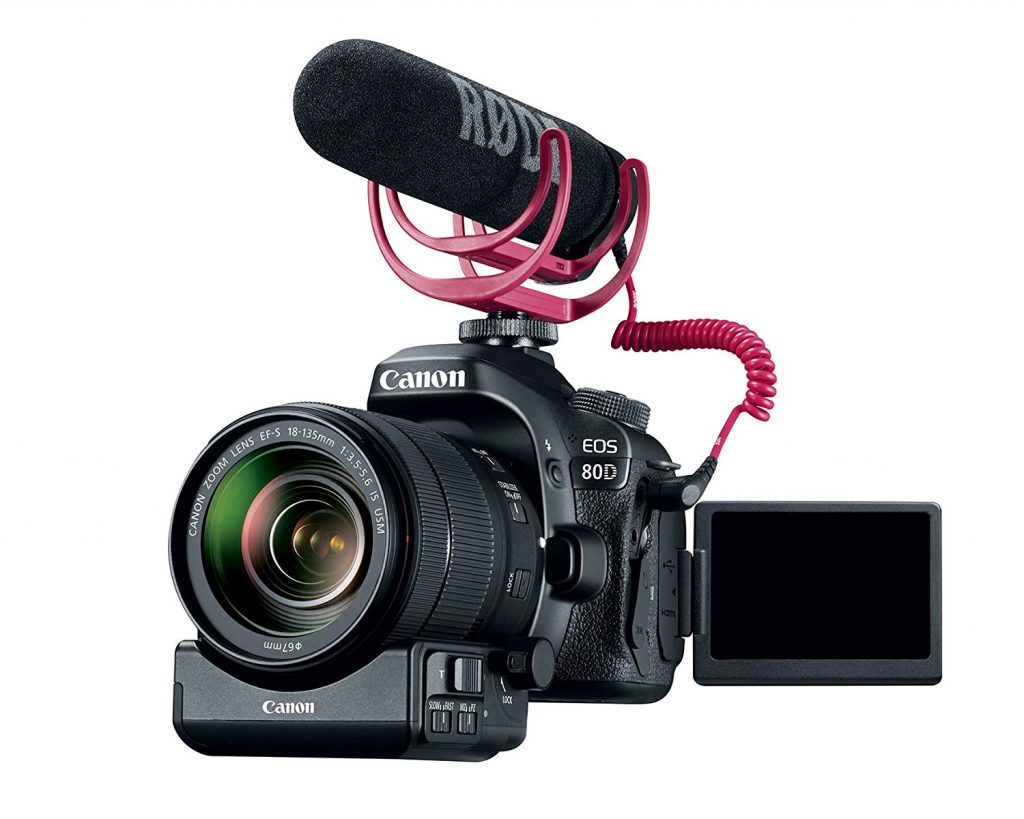 Overview
Are you a videographer or do you love shooting video in ultra HD? This epic camera kit from Canon will be the perfect fit.
What We Like
This kit is centred around the Canon EOS 80D. This is a superb camera that comes with a 45 point all cross-type AF system and intelligent optical viewfinder with approximately 10% coverage. The 24.2 megapixel camera gives beautiful shots and the improved dual pixel CMOS AF lets you shoot video in outstanding resolution. We especially rate the autofocus, which is among the most precise we encountered. The audio works well, too, and is very high quality.
What Needs Improving
The only drawback is that the WiFi signal can drop especially in remote locations, but that's not too much of an issue.
The Final Verdict
A stellar Canon video kit for a professional photographer, but it would suit an adventurous novice too. This is Canon at their best.
---
A Canon DSLR camera can be a bit tricky to get the hang of, especially when you're a beginner, so make sure you read up on all the tips and tricks you can before getting one of these bad boys!
---
If you liked this review, you may enjoy: