We all have a bit of the James Bond within us, with the desire to expose the bad guys and uphold the good, playing the suave, stylishly cool hero whilst doing so.
However, real life isn't quite so glamorous, and sometimes there's a need for down 'n' dirty surveillance. Maybe you need to covertly record a conversation, or you suspect someone of acting against you or your loved ones. You might need to track someone, video suspicious activity, or you just fancy being 008 for a while. Whatever the reason there is a wealth of equipment on the market, designed for these very purposes. You may also want to use a home security system or a pet camera for similar uses.
Whilst shaking, not stirring, our Martinis (not as nice as you'd think), we've been carrying out secret surveillance operations and reviewing the top three spy gadgets on the market.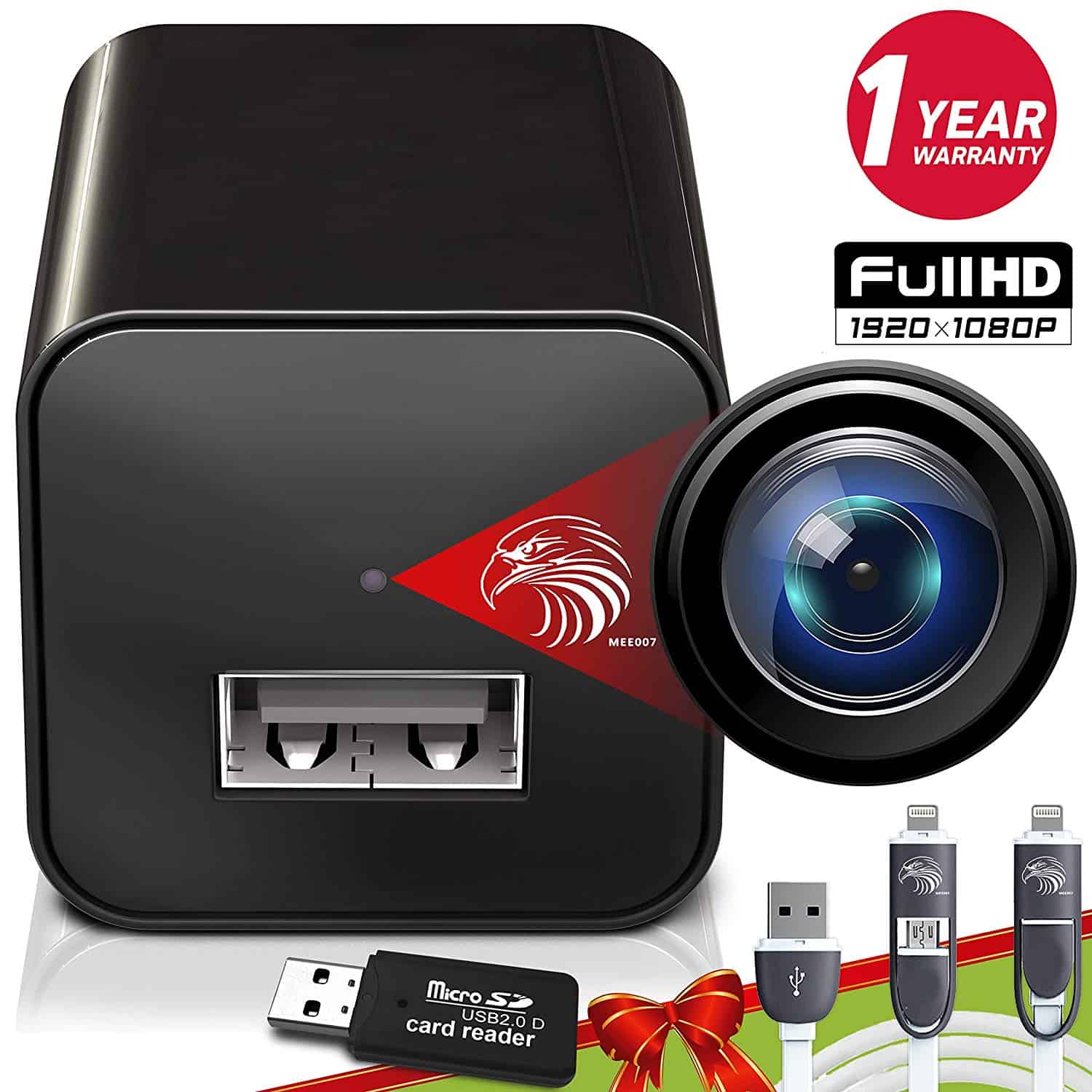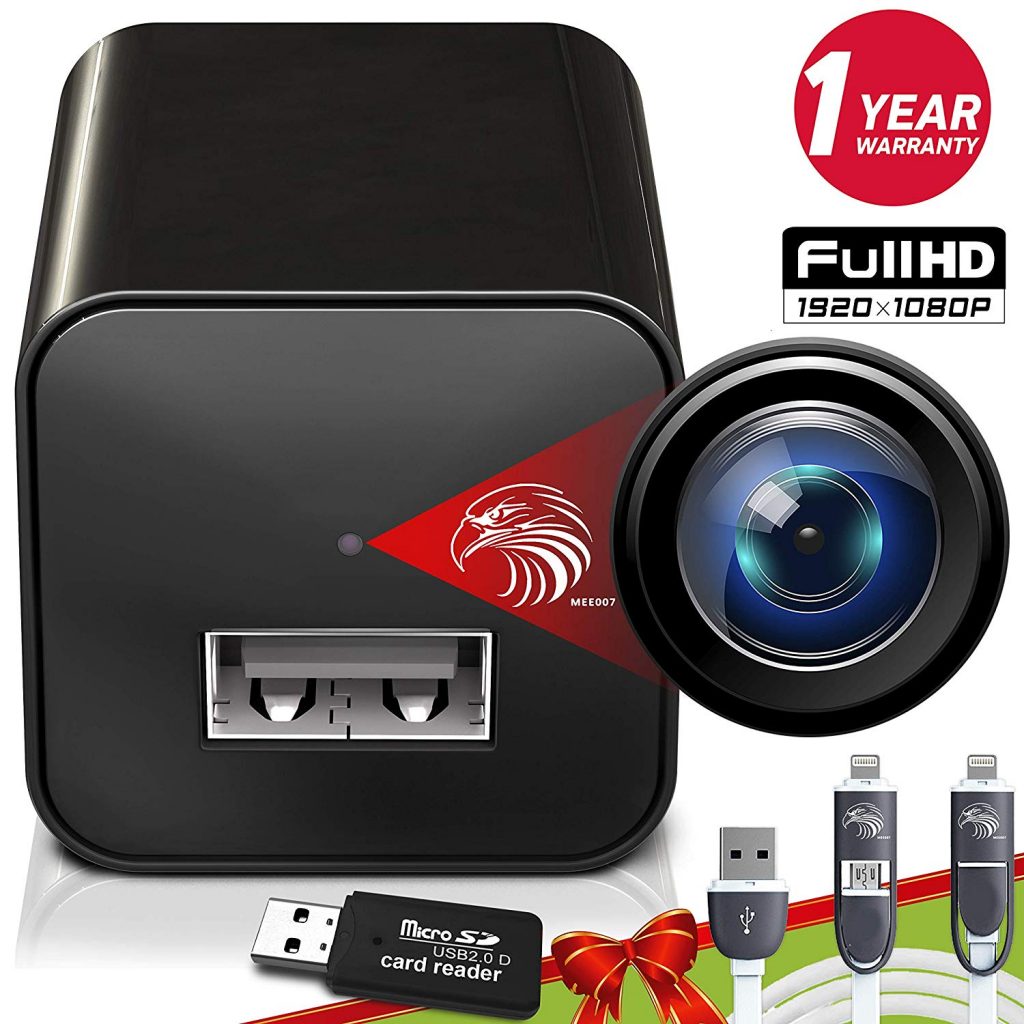 Overview
This hidden surveillance camera is set into a USB charger, and is impossible to detect. Well made, deceptively full of useful features, and with the ability to record remotely, this 2 in 1 spy camera can also charge phones, and other mobile devices.
What We Like
With crystal-clear 1080P high definition, the ability to video with wide 90° angles, and an adjustable motion detector this is a great gadget for security surveillance and for when keeping a closer eye on things is necessary. The loop recording feature, the ability to take 32GB memory cards and to charge whilst recording,  make it infinitely useable. It's also remarkably simple to install and doesn't require WiFi.
What Needs Improving
Our only complaint is that a computer is required to replay the footage. However, the video quality more than makes up for the inconvenience.
The Final Verdict
If you have employees, childminders, pet sitters and so on, this is a great device, allowing you to secretly film any misdemeanors. For security surveillance, it's second to none.
5 new from $36.99
1 used from $34.42
Free shipping
as of June 5, 2023 5:18 am
Overview
There are occasions when a reliable GPS tracker is a must-have, and for those times, this is perfect. Heavy duty, with a good strong magnet attachment, this can be fixed to cars, or dropped, undetected, into bags and pockets. It's compact and lightweight enough not to be noticed and 100% waterproof. With historical playback, text and email alerts and geofencing, this is a great piece of kit, and although a monthly subscription is required, it's affordable, and allows access to unlimited storage and all tacking servers.
What We Like
Unlike others we've tested, the magnet is super strong, and despite going for long distances off-road, it kept transmitting and never moved an inch. The driver-behavior-and-location reporting feature is an excellent addition, as is the location sharing option. We were impressed by the tracker's accuracy as, every time, it brought us to within 6 feet of our target!
What Needs Improving
To be honest, it sticks so well to a car chassis, you need to be quite strong to remove it. We perfected the 'slide and lift' technique and in doing so, solved the issue.
The Final Verdict
An awesome tracking device - perfect for locating lost kids or wandering older relatives, stolen cars, and, of course, scheming spouses!
3 new from $25.50
Free shipping
as of June 5, 2023 11:22 am
Overview
Providing high resolution videos and stills, no one would ever know that your pen is watching every move. A real pen, this 2 in 1 device can not only write, detect movement, and undetectably record for well over an hour, but also adds date/time stamps and supports 32 GB micro SD cards.
What We Like
Now you can feel like a real spy – cos they all have secret recording pens, we've seen the films, right?
This little pen from Jzori works superbly, producing HD1080P high res videos and pictures in 2560x1440p. For such a tiny camera, it packs an impressive punch. It can record whilst charging, has an adjustable auto-save feature, and the audio quality is awesome.
What Needs Improving
Although the instructions are very clear, it's easy to press the wrong button as they are necessarily small. However, once you're used to the configuration, it's simple.
The Final Verdict
Neat, effective and easy to use - the perfect spy cam to watch, record and ultimately catch wrongdoers, or just record a meeting, but where's the fun in that.