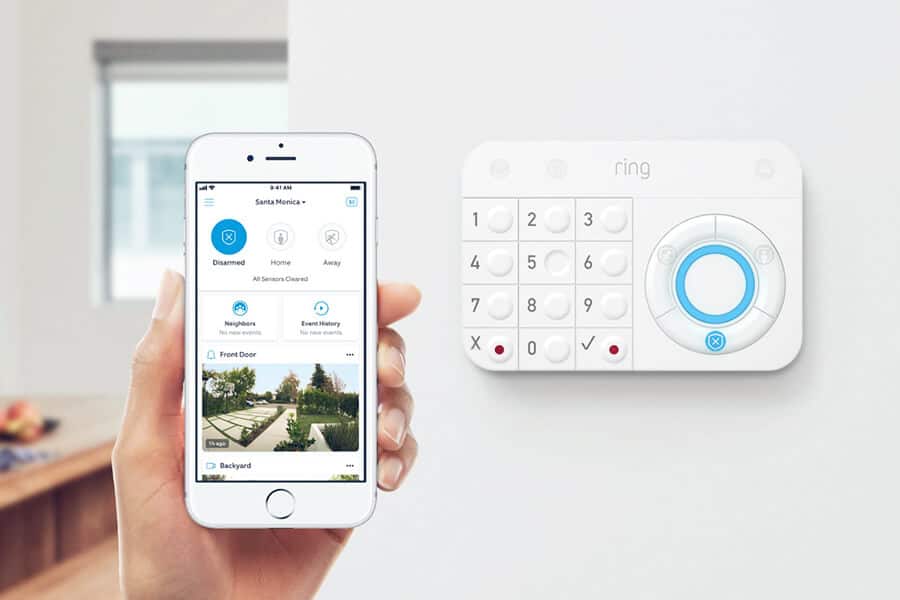 Don't Become A Crime Statistic!
According to FBI statistics, every 13 seconds a home somewhere in the US is broken into. To avoid being part of those worrying statistics, now is the time to invest in a state of the art home security system. Home security systems in general are recommended by law-enforcement officials, and there is a vast amount of evidence backing up their effectiveness at both preventing break ins and allowing the perpetrator to be identified.
An improvement on the outdated burglar alarm, an effective alarm system is so much more, and usually includes:
A home security camera
A control panel, which is the primary controller of a home's security system
Door and window sensors
Motion sensors, both interior and exterior
Wired or wireless security cameras
A high-decibel siren or alarm
A home security system can also warn you about environmental dangers, such as fire, carbon monoxide and even flooding, and most models will continue to operate throughout a power outage.
Alarm systems come in a large range of sizes for different sized homes, and to suit different pockets. If your budget allows, you can opt for a system that is larger, more advanced and has extra features, including access to emergency personnel. A more advanced system can also offer specific asset protection devices.
When searching for the right system for you and your home, keep in mind that many of the more budget kits do not contain complete systems – they won't have cameras, or will only contain window and door locks. So, do read the small print and know what you're getting, and what you'll have to purchase separately!
These are our most popular home security systems of May, 2019: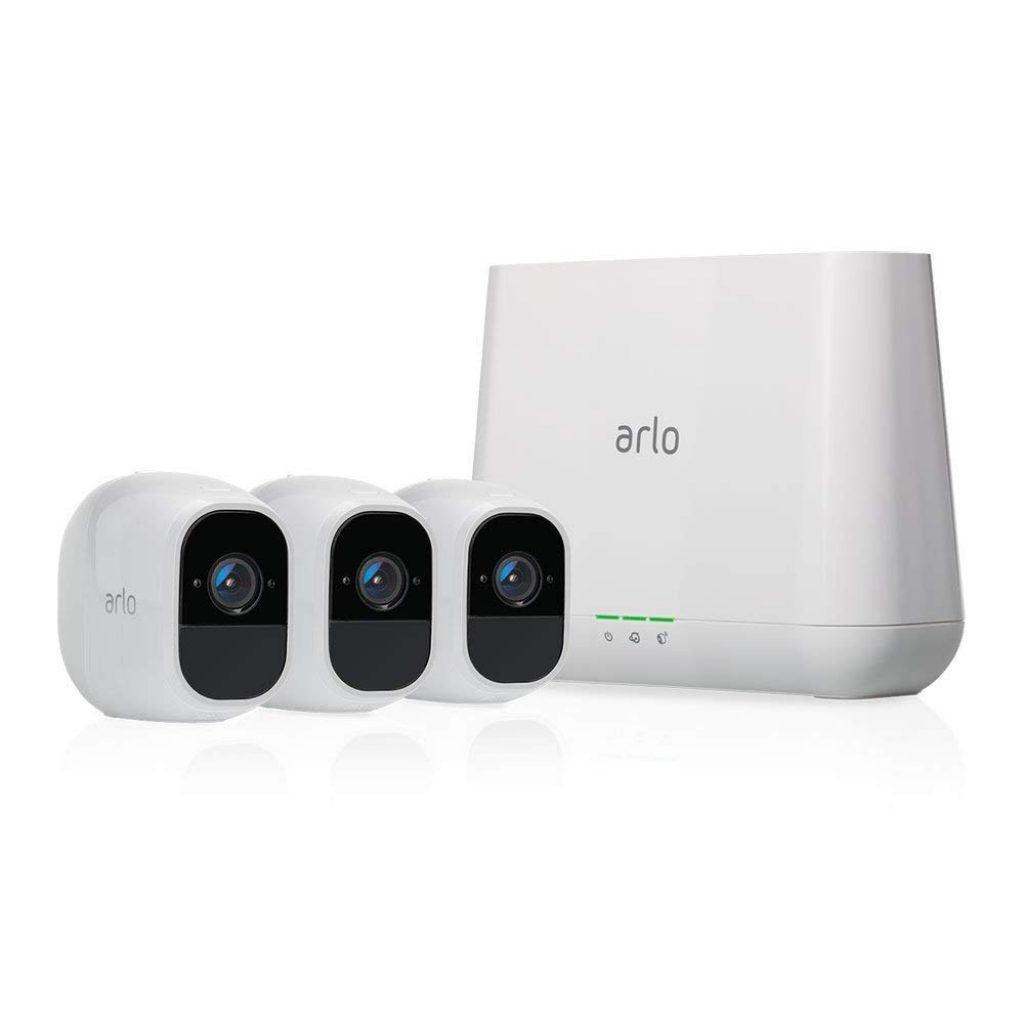 Overview
This system is available in a variety of options, the largest having 6 cameras; however, we chose the mid range 3 camera system to try out. Everything appeared to be present, correct and very well made on unpacking.
What We Like

The instructions really are as simple as they look, and it doesn't take long to get the entire system up and running; the cameras have both magnetic fittings and screws, so are easily fixed to most surfaces. The batteries last for a long time, with an email being sent when they are running low and need charging – a useful idea. Connection for the Arlo has remained constant, and strong, and the whole system seems to be very reliable.
What Needs Improving

With the Arlo's wide viewing angle, it can make details hard to see, but if you love this home security system you can soon get used to it.
The Final Verdict
Being so easy to install and get running is a major selling point for the Arlo, and because it does exactly what it says on the box, and does it well, we are happy to give this a big thumbs up.
100% Wire-free - Free of power cords and wiring hassles
1080p HD - High quality video with sharper and brighter details
Activity Zones - Highlight areas in your camera's view where you want to receive motion alerts (Available when plugged in and used indoors).Wireless range:300+ feet line of sight
3 used from $515.99

Free shipping
Last update was on: May 25, 2019 9:45 am
in stock
---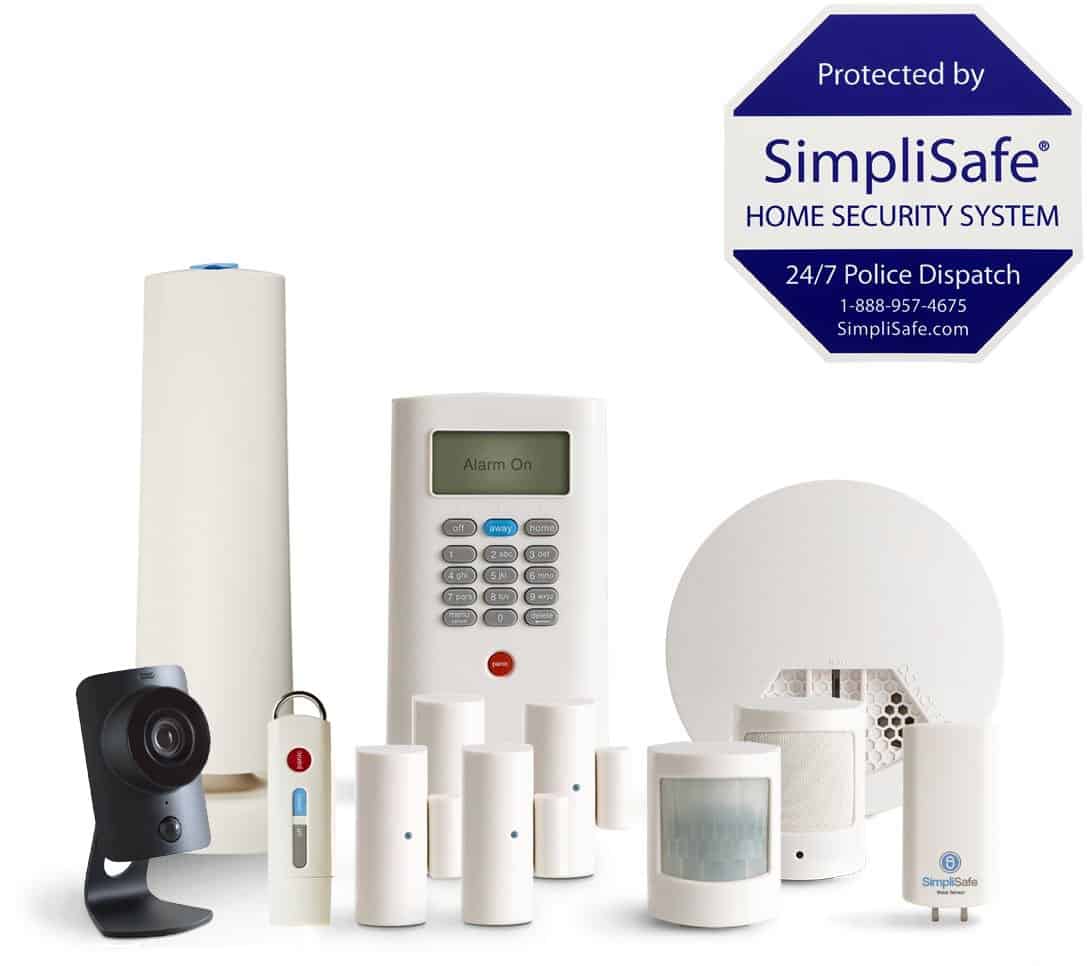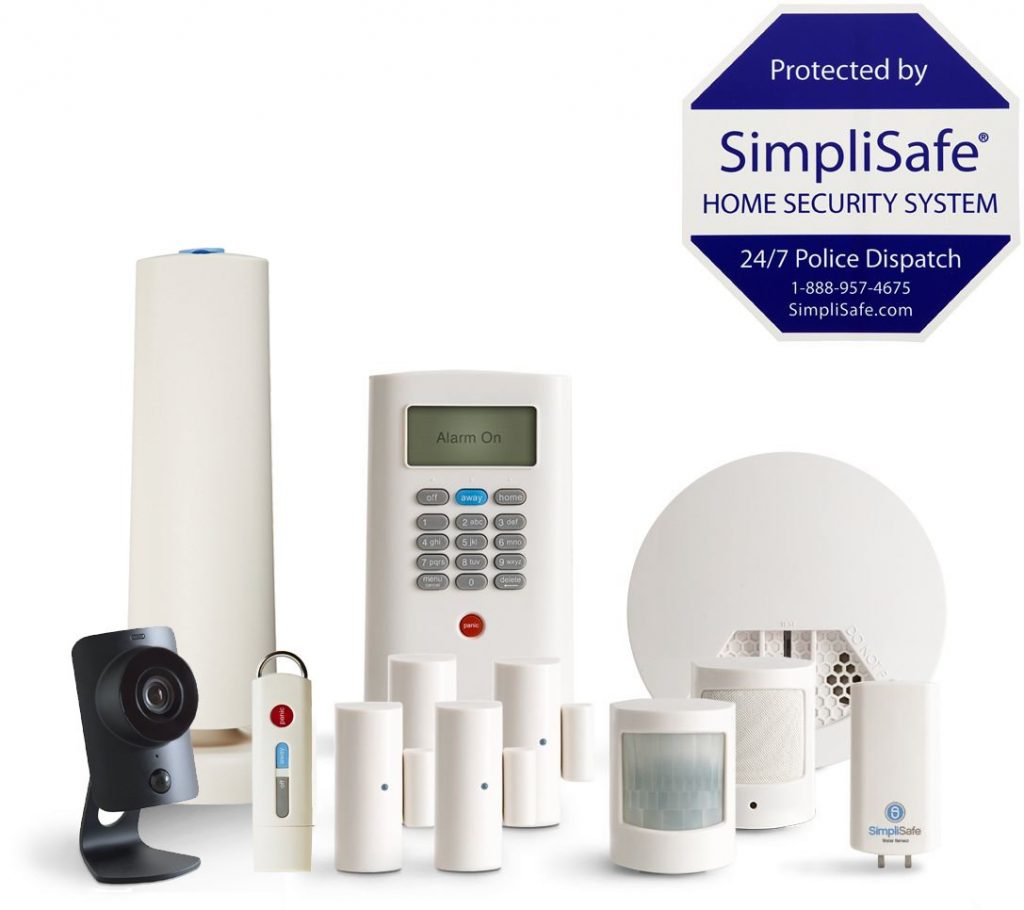 Overview
We were impressed by how neat and well designed this system looked from a hardware point of view. This is a quality home security system with a "no nonsense" approach.
What We Like

The soothing and reassuring voice that greets you and talks you through the installation process is a nice touch, and having this installed in the house is a pleasure. This system is easy to use, with a clear, user friendly interface, and while the default settings are fine, there are so many customizations available, you can tailor the SimpliSafe to meet your exact needs. Also, you can easily expand your set-up by adding extra cameras, carbon monoxide sensors and so on.
What Needs Improving

The SimpliSafe comes with a lot of components, so it takes some getting used to. It's important to read the instructions as otherwise you may be pressing the wrong buttons.
The Final Verdict
SimpliSafe have designed a commendable security system that not only looks good, but works well, is easy to install, and can be altered to suit your exact requirements. A slightly gimmicky design, but once you master it, it will work well for you.
Includes base station with keypad, four entry sensors, motion sensor, glass-break sensor, one key chain remote, HD security camera, smoke detector, and water sensor
Practically invisible: The sensors are designed to stay out of your way so you won't even notice them.
Last update was on: May 25, 2019 9:45 am
out of stock
---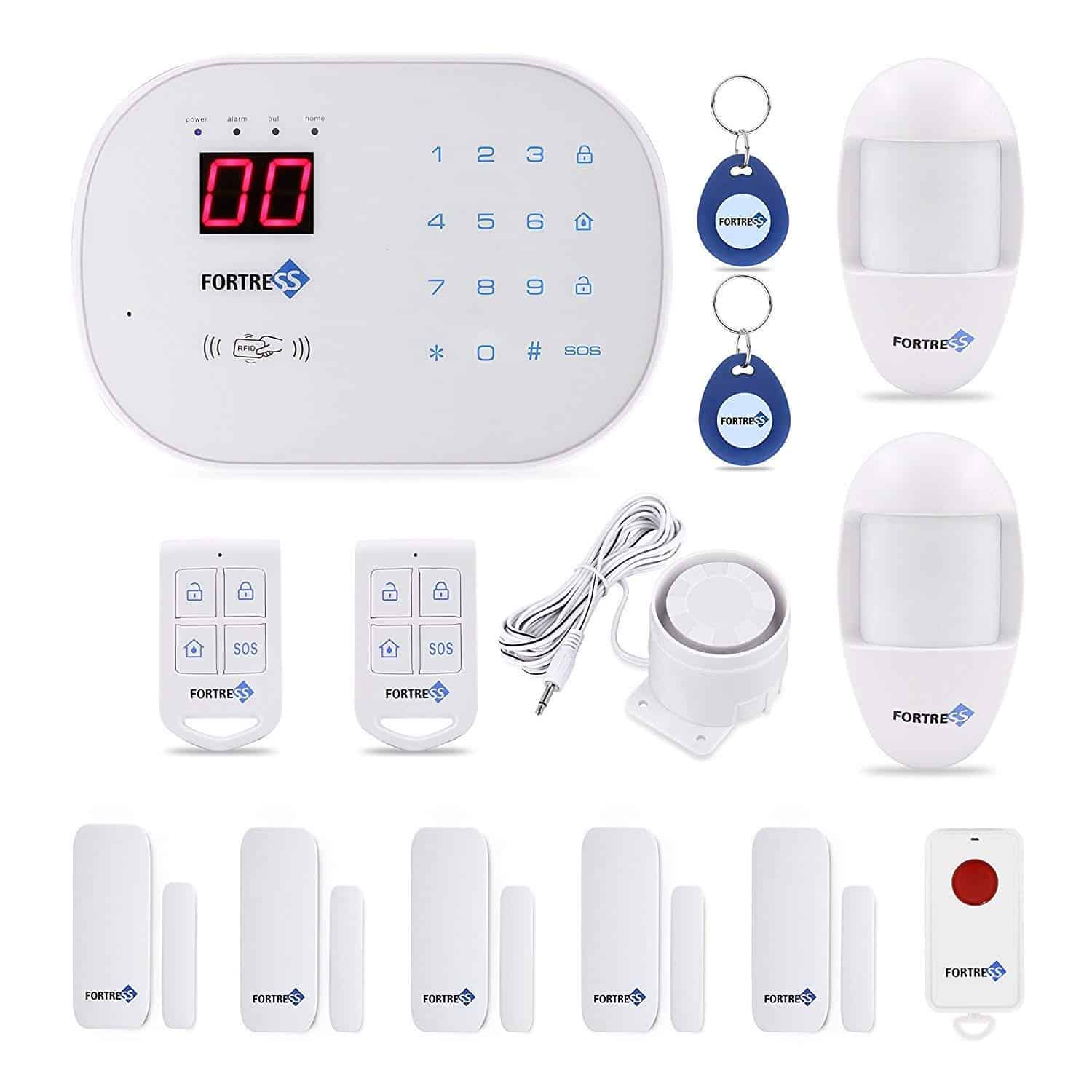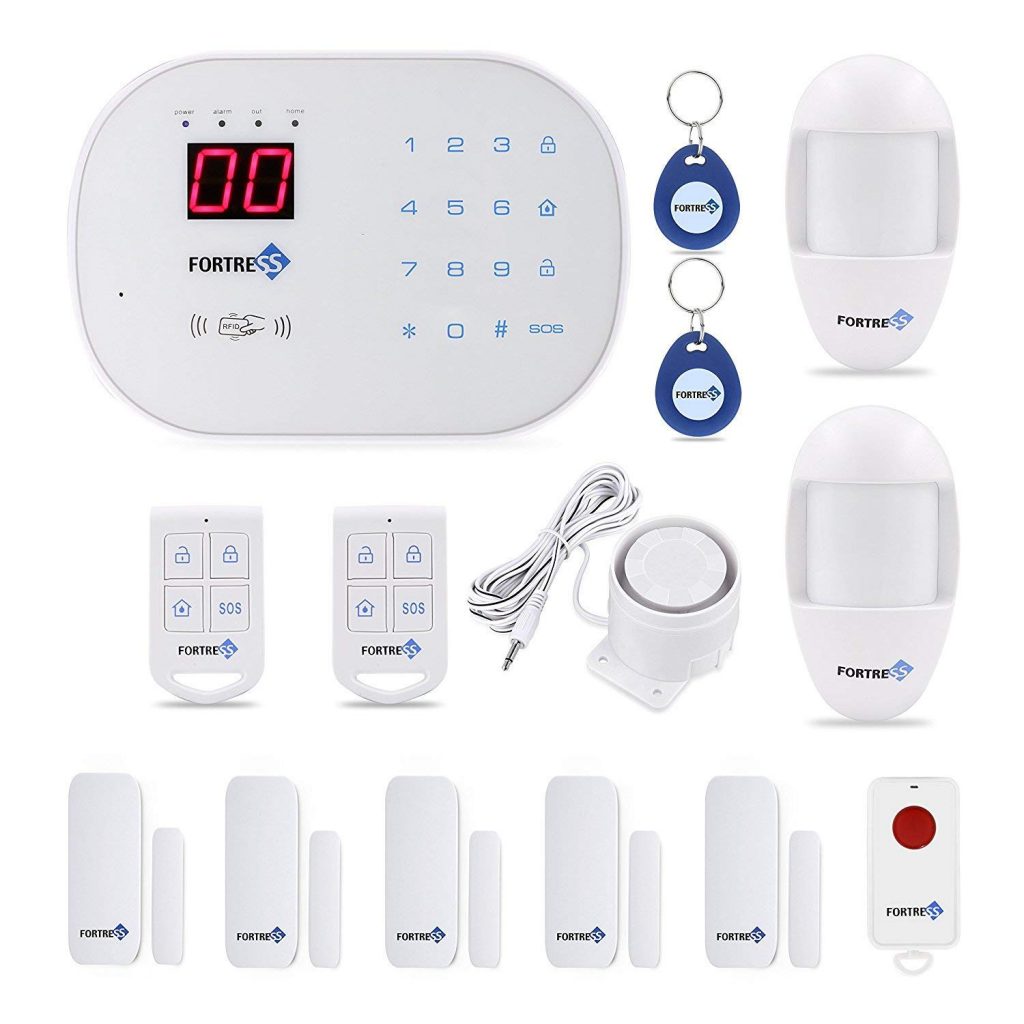 Overview
The Fortress security system is the least expensive of the three we've tried, and we feel that the design lacks the sleekness of the SimpliSafe and the solidness of the Arlo security systems. However, a lack of looks are no indication of how well it works. In fact this home security system surpassed our expectations.
What We Like

The installation is easy and quick, with each sensor only taking about 60 seconds to fit. If you wish to expand the system with more sensors, or cameras, Fortress sell them separately and they are simple to add on. The auto dialler function works very well, and it will call up to six pre-programmed numbers, including the emergency services.
What Needs Improving

Depending on the design of your windows and doors, you could find the sensors a little bulky.
The Final Verdict
The Fortress is a great budget security system – not the most high tech, but easy to install, and for the price, you can't go too far wrong.
Home security system complete with fully programmable main unit and sensors
Auto-dialer function will call up to 6 designated phone numbers in case of a security breach
Door/Window contacts detect any forceful break-in
Free shipping
Last update was on: May 25, 2019 11:48 am
in stock
---
Before you go, take a look at our other top picks for the home: