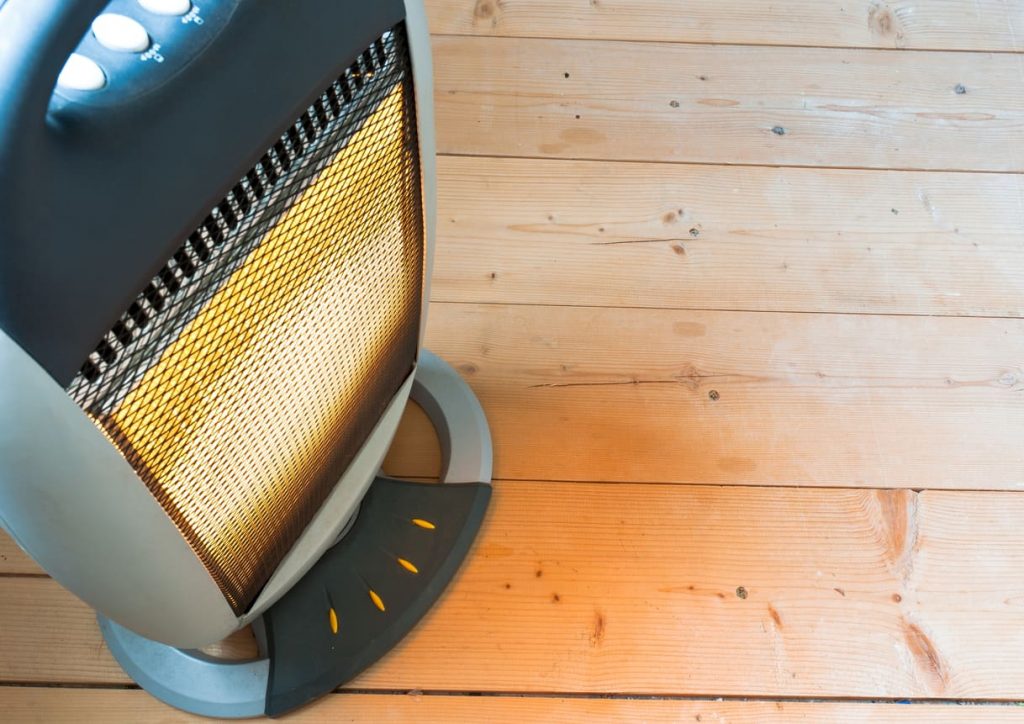 These Reviews Were Last Updated
We check out the best-selling heaters
Space heaters provide a convenient method to heat smaller rooms, providing instant heat on demand. Available in a variety of sizes and styles, space heaters can help offset utility costs during cold winter months. Many electric heaters also boast special features such as automatic oscillation and digital controls for more convenience during operation.
There are two main types to consider if you're thinking of purchasing one:
Convection Heating:
These are very efficient for heating whole room by causing the heated air to rise and circulate around the room. This takes time to do and is generally better for a frequently used room.
Radiant Heating:
This type of heater tends to heat one area very quickly, and uses a fan to distribute hot air around a small space. This is less cost effective for a long-term solution but provides an immediate heat source.
There are other factors to consider once you've decided on the type of space heater you need.
In general, you should have ten times the amount of wattage per square foot e.g. if the room is 150 square foot, you'll require a 1500- watt heater.
But the most crucial thing is safety; make sure that the heater you choose is equipped with safety devices, such as protective grills, thermostats, and overheating sensors.
• Keep heater at least 3 feet away from loose, combustible materials
• Turn heater off when leaving the house
• Plug heater directly into an outlet – don't use an extension cord
Let's have a look at the top three best sellers of January, 2019 and see how they stack up: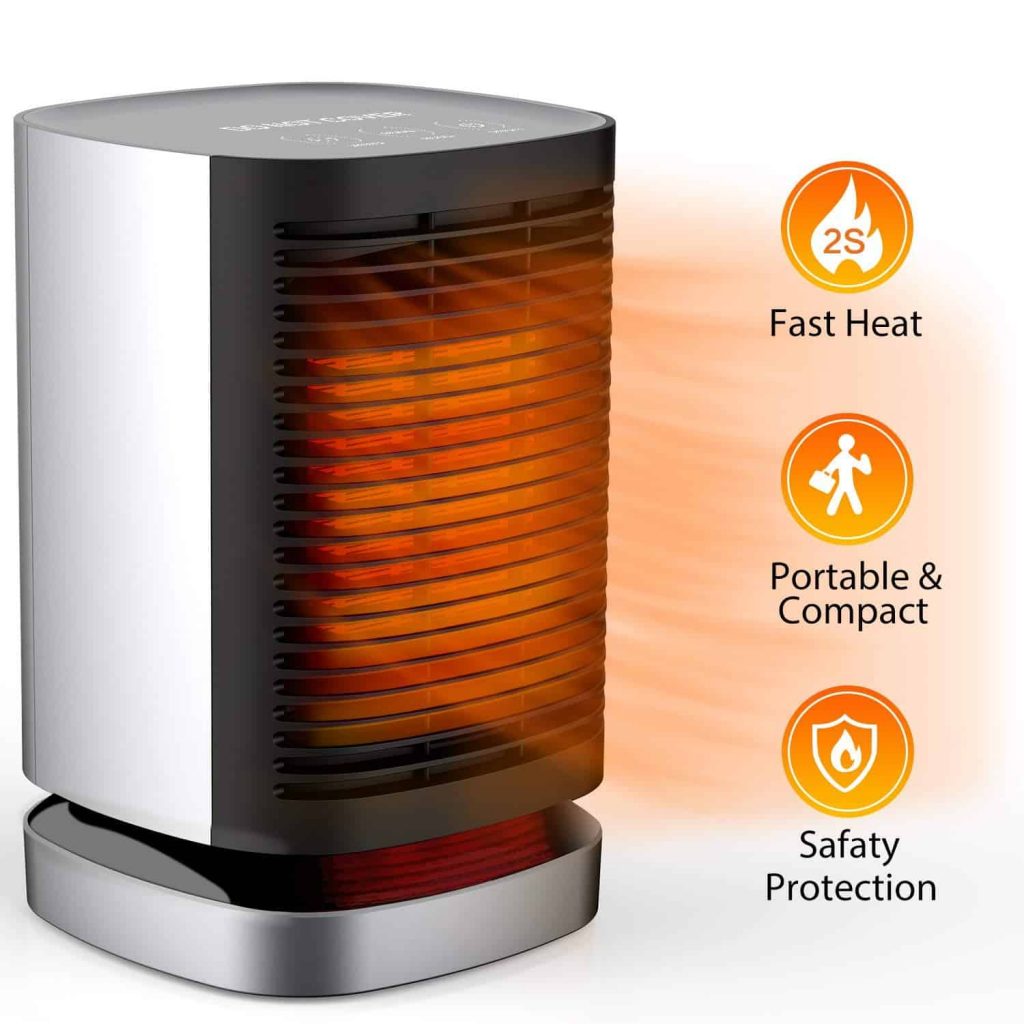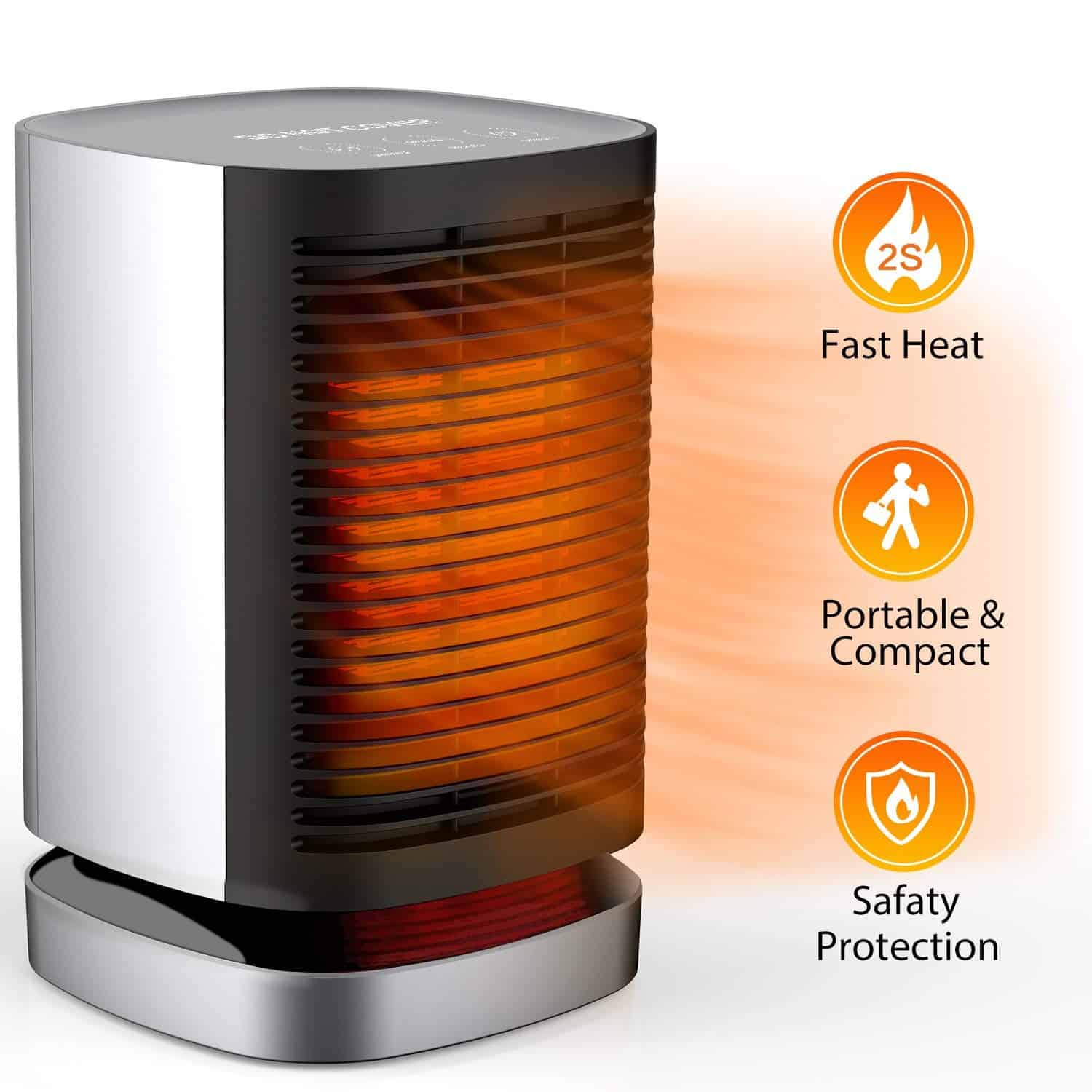 Overview
This modern compact heater was delivered the next day, fits in any space and heats effectively. It does exactly what it promises.
What We Like
This convection heater warmed up our bedrooms so quickly, and the same with the larger spaces we tried it in. It's sleek enough to place on a desk or table, but small enough to go under something. Highly efficient for it's small size, with an exterior that doesn't get hot, we really like this.
The Mibote comes with manual controls allowing you to adjust the temperature precisely. It has automatic protection against over-heating so your mind will be at east even if you leave the house.
What Needs Improving
This isn't the quietest of heaters we tested, but it's something you can definitely get used to.
The Final Verdict
A straightforward, cost effective heater – our rooms became warm and toasty in no time. It does the job well.
3 WORKING MODES - Our space heater is combo of heater and fan ,designed with 950W high heat mode, 700W low heat mode and 5W only natural wind fan mode, the heater comes fully assembled, ready to plug in, you could choose the proper temperature to your need, very suitable for summer and winter.
1 used from $40.87

Last update was on: December 19, 2018 12:32 pm
---
Overview
This fantastically designed heater, arriving on time, with hassle free instructions, looks strong, tough and ready to roll.
What We Like
The design of this Dr Infrared dual heater is so funky, we love it. Being dual system means that it not only uses the convection method, but also infrared, meaning it warms the room incredibly quickly and once up to temperature, efficiently keeps it there. It runs almost silently, responds rapidly to the controls, and is a good price.
Speaking of controls, there are a lot of safeguards on this heater. There's protection against it tipping over and over heating and a 12 hour auto-shut off. On top you'll get an auto energy saving function.
What Needs Improving
The safety safeguards are great, the heater is superb – it has nothing that needs to be improved.
The Final Verdict
A well performing, stylish, efficient infrared heater. We would love to receive this as a gift.
Can heat up a large room with Auto Energy Saving Model With High and Low Feature. Tip-over protection and Overheat protection
Dual Heating Systems featuring infrared quartz tube + PTC with 12hr automatic shut-off timer
2 used from $93.89

Free shipping
Last update was on: September 14, 2018 6:10 am
---
Overview
Utopia have created a simple but very efficient and effective space heater. Arriving on time, with clear and concise instructions, this looks tough and well made.
What We Like
Our rooms got so warm with this heater going – we were very surprised by how much heat it produces and had to turn it down pretty low. The whole room was warm, with no cold spots. It's relatively quiet, very cost effective and perfect for heating any space – large or small.
This heater includes an adjustable thermostat and fan, anti-overheating protection, tip over safety, and a handy power indicator light.
What Needs Improving
Setting the thermostat was tricky, but we soon worked it out, realizing it was us and if we had followed the very clear directions, we would have got it right straight away.
The Final Verdict
An awesome room heater. It performed perfectly, on command, and left us all with a lovely warm glow.
Two power settings: 750W and 1500W
Adjustable thermostat and fan settings
Overheat protection system and tip-over switch for safety
Safety PTC heating element; UL plug
Power indicator light; easy to operate
Last update was on: September 14, 2018 6:15 am
---
Enjoyed this review? Check out our other trending articles!