Go "Behind The Scenes" To Capture Breathtaking Shots of Wildlife

Trail cameras are seen by many as just a simple device that we can use to shoot photos of animals. However, this description doesn't really match up to the amazing technology we have today, like underwater cameras and mirrorless cameras, for example.
So, if you want to update your trail camera, or are thinking about your first camera, what should you consider?
The More Megapixels the Better
A megapixel is one-million pixels, and the higher the count, the higher resolution your images are. Closer objects will look amazing and you'll be able to enlarge photos without losing clarity to see distant objects much better.
Trigger Speed/Recovery Time
A faster trigger speed can mean the difference between capturing a stunning stag full on and crystal clear, and just it's furry bottom; a speed of .3-second is a good speed to aim for.
Recovery is how quickly a camera can store the first picture and be ready for a second photo.
Detection Zone
It's helpful if the camera you're considering has a large detection zone in order to capture an animal anywhere near your camera traps. The two factors which determine the detection zone are width and range. The best cameras offer about 100 feet in daylight, with a slight reduction in distance at night.
Brighter Flashes
When choosing a trail camera, the brighter the flash the more chance of spooking your chosen target. The best trail cameras offer infrared LEDs, thus avoiding any scary flashes.
Burst Mode
Most trail cameras offer some type of burst mode, allowing a series of images to be taken in rapid succession as soon as the camera is triggered. A burst of 1-9 images is the standard.
Other features can be included, such as time lapse modes, or the ability to review your images on your camera, it all depends on your requirements.
So, we're heading out of the office and into the wilds to see what we can capture, as we review the best-selling trail cameras.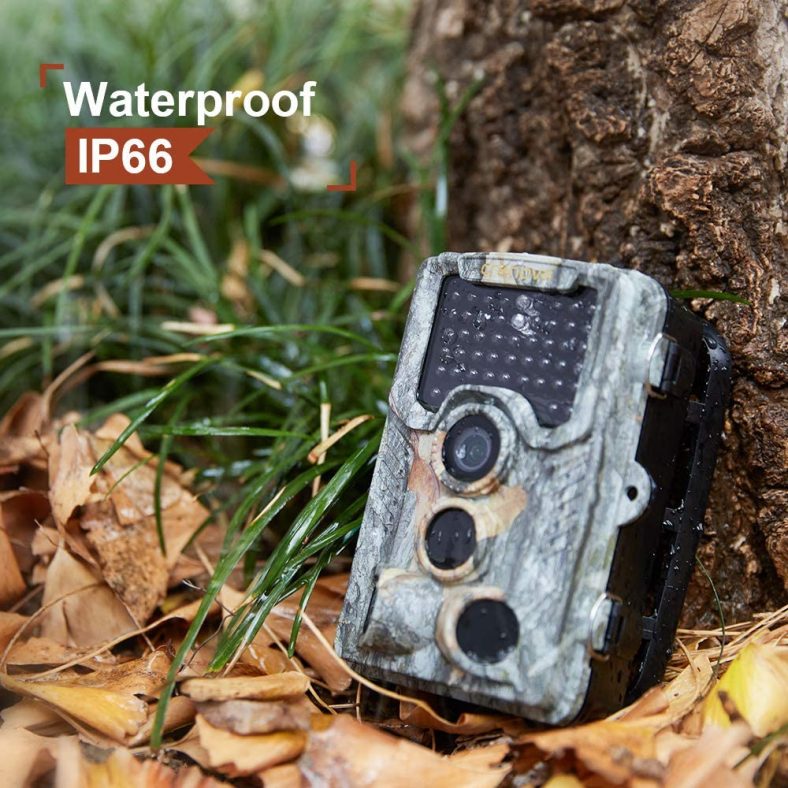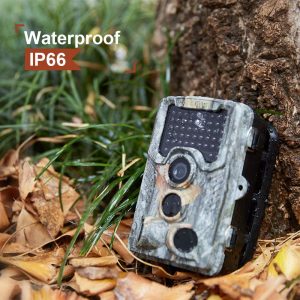 Overview
This neat high tech trail camera from Crenova is robust, resistant to rain, dust and dropping, and can withstand a wide range of temperatures from -20-70℃. Featuring an impressive shutter speed, 20 MP and a 1080p high quality video, along with a wide detection zone, and invisible-light night vision technology, this camera perfectly allows you to capture wildlife without spooking it.
What We Like
This camera feels heavy duty, but is small and light enough to pack easily. The picture quality is excellent, both in daylight and at night, and the option to review the photos on the camera, while you're in the field, is a great idea. Thanks to it being battery powered, you won't have to rely on poor internet connectivity. It can also record audio, has a very user friendly interface and great battery life.
What Needs Improving
It would be nice to have a hard lens cap, but this isn't a deal breaker for us.
The Final Verdict
Purchasing your first trail camera, or adding to your collection, this is awesome. Jam packed with useful features, this camera is easy to recommend.
---
With high resolution 14 megapixel images, a .3 trigger speed, and a 120° wide angle lens, this sturdy, well designed trail camera has a lot of in-built features, including infrared for awesome night time shoots, impressive sensitivity, and a easy-to-follow interface.
What We Like
Despite a whole heap of features, this camera from Campark is incredibly simple to use, and not overwhelming like some cameras can be. The images are crisp and clear, while the videos scroll smoothly, capturing every move with the super fast trigger and recovery speed. The battery lasts well, too.
What Needs Improving
The SD card can be a little tricky to remove, but we found tweezers rectified that easily.
The Final Verdict
A budget friendly price, and lots of useful and superior features make this camera definitely one to consider.
4 new from $58.99
2 used from $38.33
Free shipping
as of June 6, 2023 1:18 am
---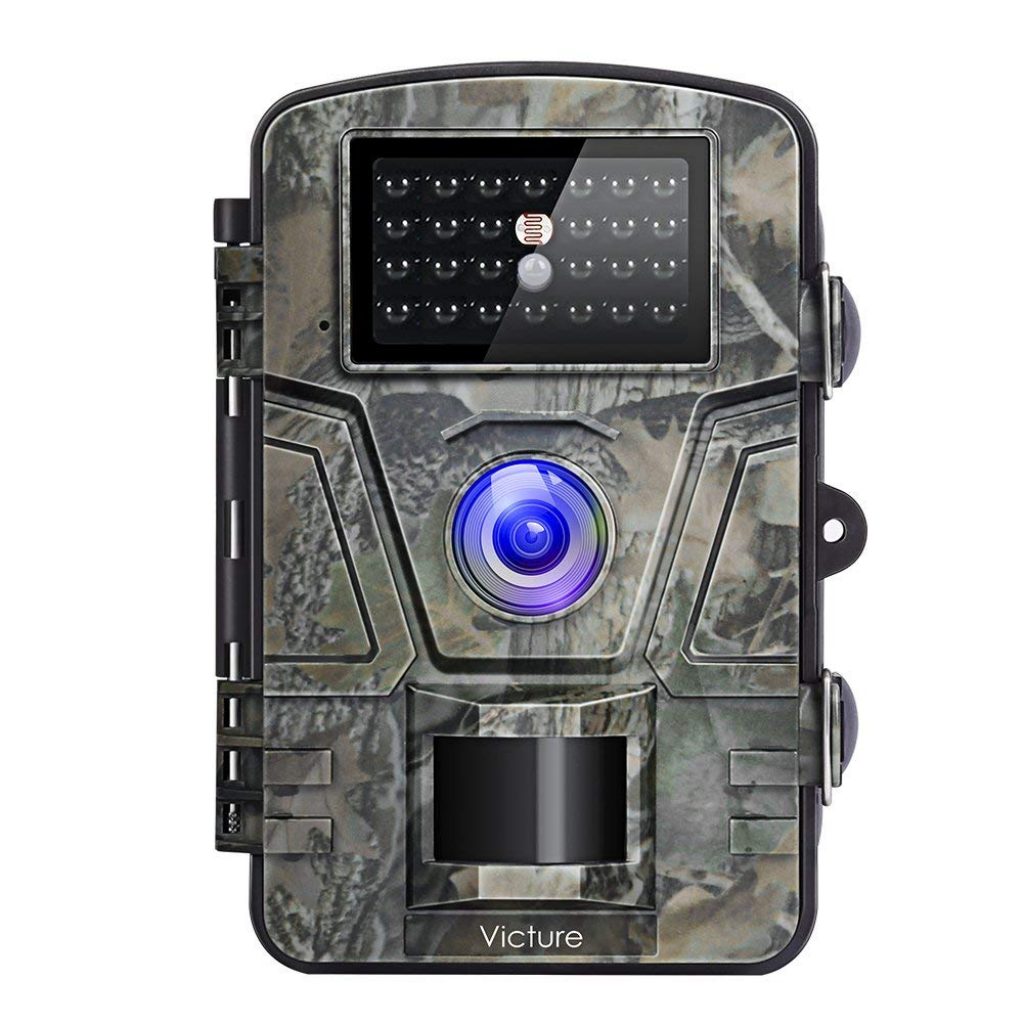 Overview
Victure's addition to the trail camera market uses 12mp to create crisp, clear images, has a .5s trigger speed and infrared technology. With 3 modes, you can choose your video/image sequencing. It has the option to time stamp photos, has time lapse and is fully waterproof.
What We Like
Arriving with an adjustable bracket allowing the camera to be fixed to a tree, Victure's camera is robust and compact, waterproof and has the always useful password protection. The images are impressive, even at night, and the motion detection is instant. We love the time lapse feature, having great fun playing with it – in the interests of research, obviously.
What Needs Improving
The instructions take some working out, luckily the on-board instructions are much clearer.
The Final Verdict
If you're looking for a great trail camera with the ability to take time lapse shots, infrared and a near instant trigger/recover speeds, this is it.
2 new from $36.99
Free shipping
as of June 5, 2023 5:17 am
---
Ready for more action? See our other trending reviews: