Block Out The Sun With A Quality Blackout Window Shade
Blackout roller shades and curtains should do what they say  – keep rooms dark and restful, blocking out 100% of the light. By default, that also keeps the room cooler, and for much cheaper than using an air conditioner. A good quality blackout blind is almost guaranteed to send you into a blissfully deep sleep.
However, there are shades on the market that go under the guise of blackout, but in fact merely darken the room by blocking out a fraction of the light. If you work shifts, need your baby to nap during the day or just want a totally black room, you need a complete blackout blind.
To help you decide, we've tested the Best-Rated Blackout Shades of the year: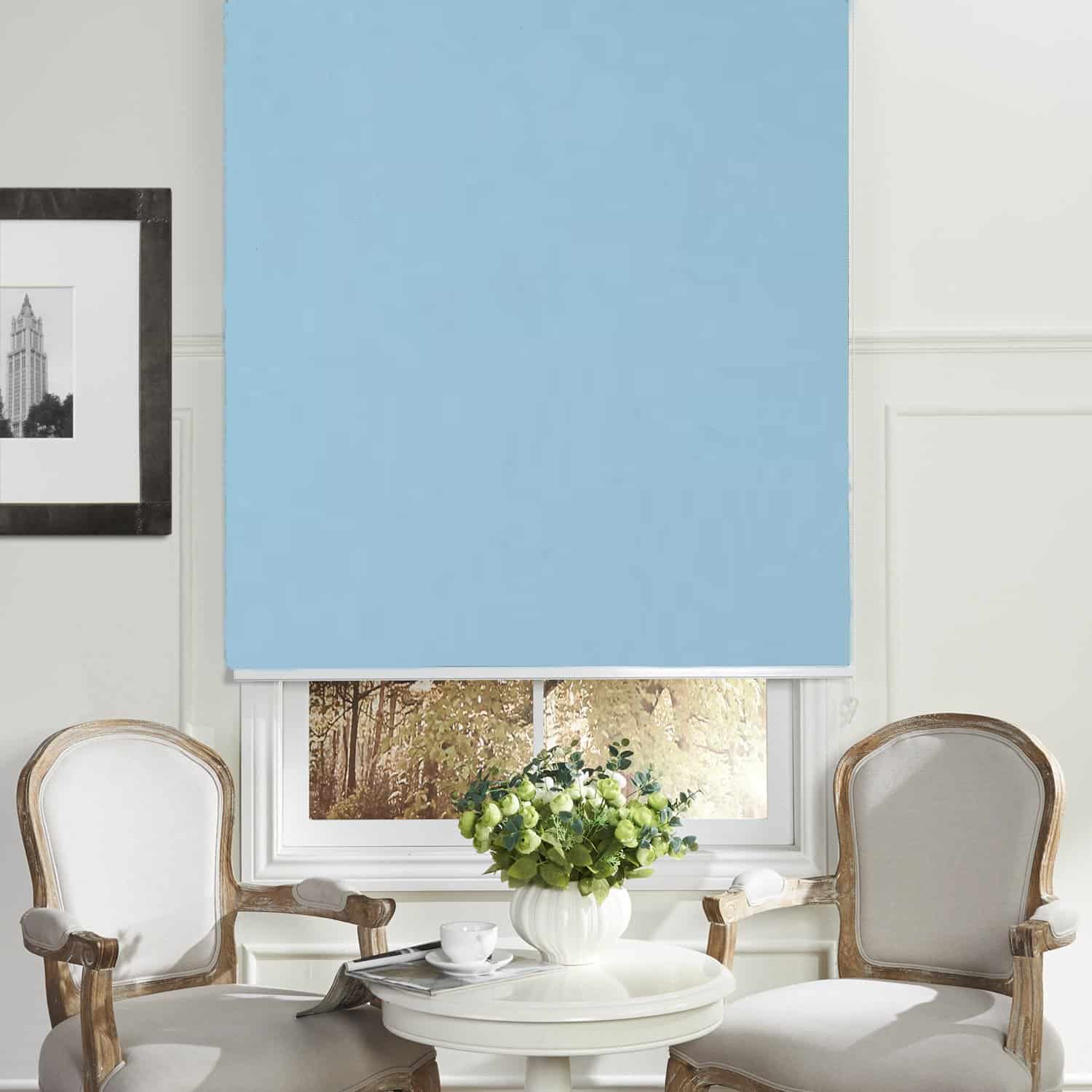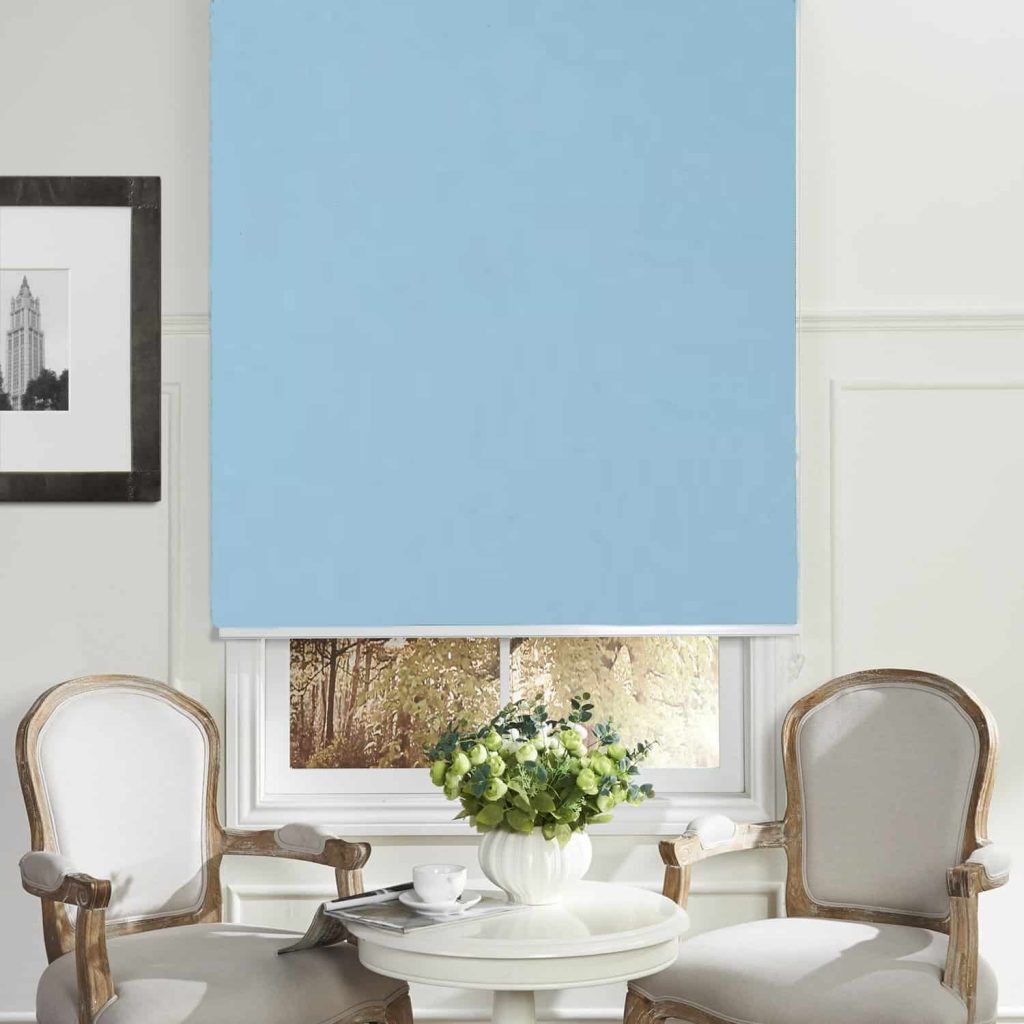 Overview
This beautifully made shade feels well made and sturdy with a pleasingly smooth rolling action. It comes in a variety of happy colors and blocks 100% sunlight and UV from your room.
What We Like

Arriving with everything needed to put this blind up, it was very easy to install, and looks stunning once in place. It blocks glaring sunlight really well – nothing can get through this. To be precise, there are two alternatives: to block 50% or 100% sunlight. Other amazing features include thermal insulation and noise reduction to let you rest. You can even choose from a variety of colors. Delivery was efficient and fast.
What Needs Improving
The material feels a little unconventional at first, it's almost like vinyl. But it does the job well.
The Final Verdict
A very nice blackout blind, at the ideal price - easy to install, and eliminated every bit of light - perfect.
---
Overview
This earthy shade is vibrant, effective and blocks up to 90% of harmful UV light. Ideal for indoor and outdoor use, this blackout shade will help lower your energy costs. It arrived promptly, and with everything included for putting it in place.
What We Like

These blinds are so easy to put up that we had them installed within minutes. They do a great job of keeping out the daylight. We especially appreciate the breathable, quality fabric which fits in nicely with the rest of our decor. The color is vibrant and fun, and looks good in all seasons. Since this blind is designed for outdoor use, too, the fabric is resistant to damp, mold and dirt.
What Needs Improving
Initially, it did stick a little on the roll back, but this soon loosened.
The Final Verdict
An effective and good looking blackout shade made from lovely material and at an amazing price. A nice addition to our terrace to keep us cool from the burning sun. Approved by the International Melanoma Foundation. It's a winner.
1 used from $63.53
Free shipping
as of June 5, 2023 9:20 am
---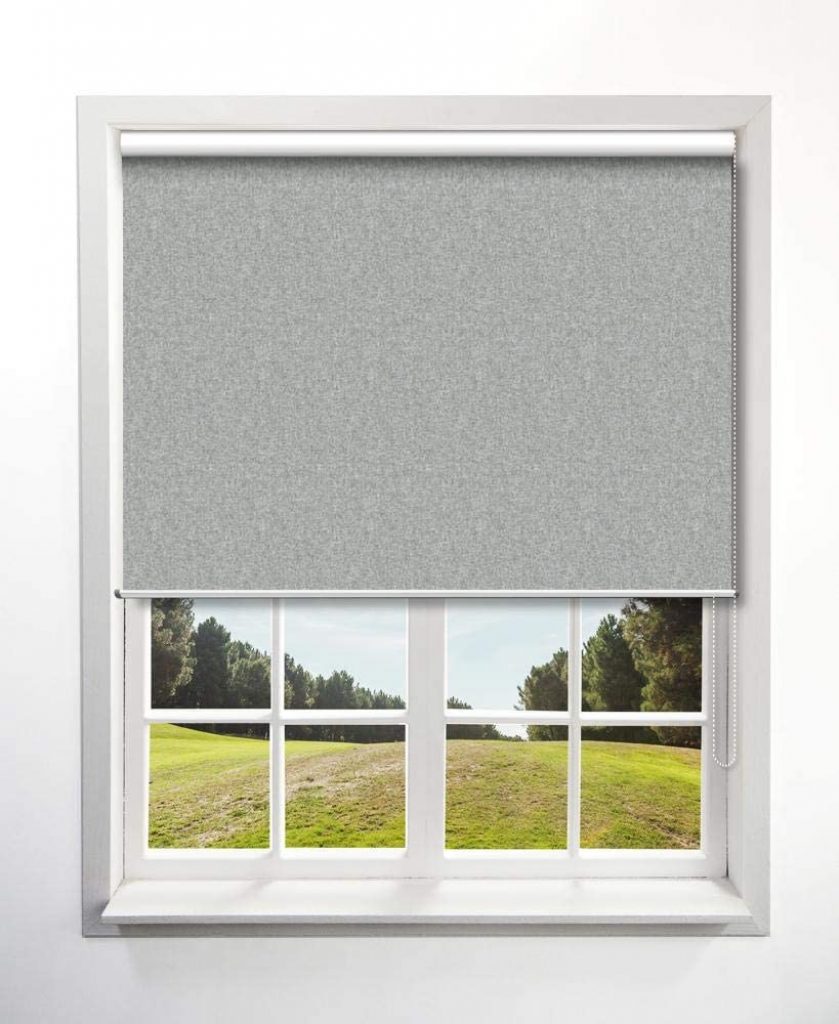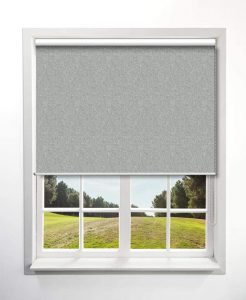 Overview
This clean, white cordless roller shade from Springblinds feels hard-wearing and looks perfectly modern. Offered in a variety of sizes, this black out blind will block UV rays and cold drafts keeping you warm and comfortable.
What We Like

This blind was easy to get up and running. We love that it's made from a supple quality cotton material, which makes it feel expensive. This is a cordless roller mechanism, which makes it extra safe if you have little kids or pets running around the house. It's highly effective at blocking out light, and the customer services are very responsive if you ever have any questions.
What Needs Improving
The instructions were a little thin, but with a little patience, we managed it easily.
The Final Verdict
A great, ergonomic blind – well designed, well made and works a treat. Very happy to recommend this as an excellent blackout shade.
---
FAQs
1. What are the different kinds of blinds?
There are lots of different window blinds to choose from depending on the desired function, such as roman blinds, venetian blinds, roller blinds, and vertical blinds. All of them can do a great job at making your room dark and cool, so which type you choose is down to your design aesthetic. For example, we love the clean, modern style of the Huntingdon Spring Roller Shade.
2. Should I get shutter blinds?
A window shutter is good at blocking most of the light and looks good in your home. However, it won't be as effective as a blackout blind in terms of keeping all of the light out.
3. Where can I get made to measure blinds?
It's important that you buy blinds that are measured accurately so that they fit your space perfectly. Before you order, measure your window, and there are easy guides for this online. All of the window blinds we review are available on Amazon in a variety of shapes and sizes.
4. What are the best kitchen blinds?
There a lots of blind designs that would work well in the kitchen. One thing you should bear in mind is that the blinds are easy to clean. For example, some blinds may show stains from splattering cooking oil. A venetian blind could work well as it's quick to wipe down.
5. Where can I buy cheap blinds?
The best place to shop cheap blinds is on Amazon. As long as you know your measurements, you can find a lot of beautiful styles that will be delivered straight to your door.
---
---
If you liked this, you might enjoy: