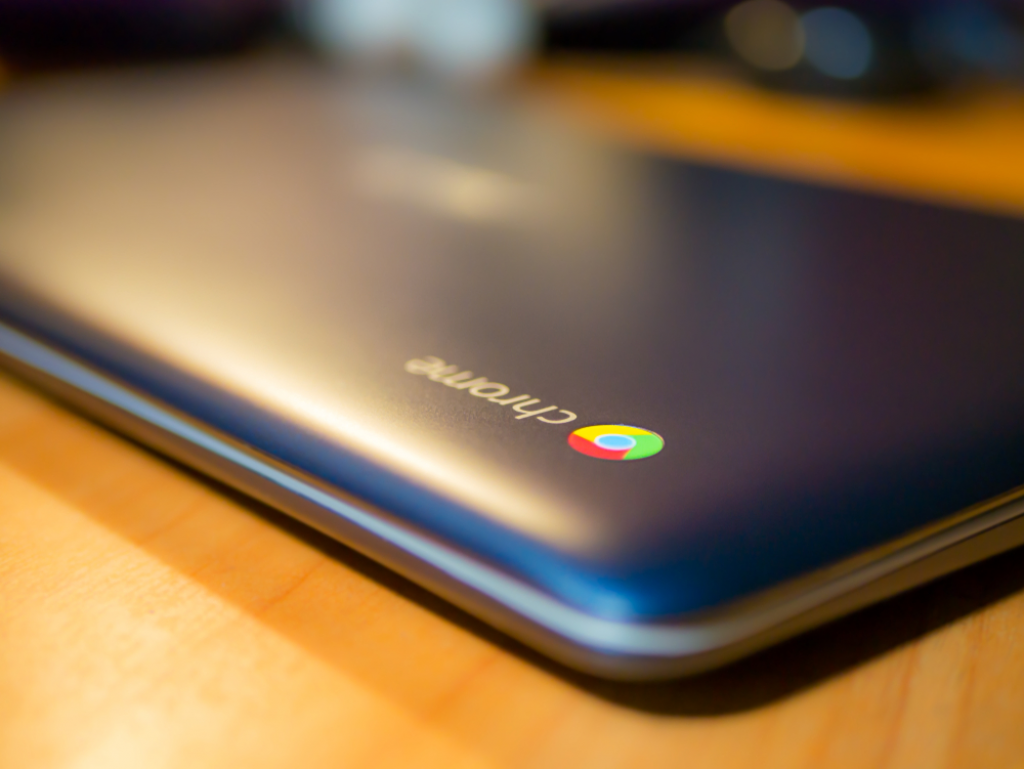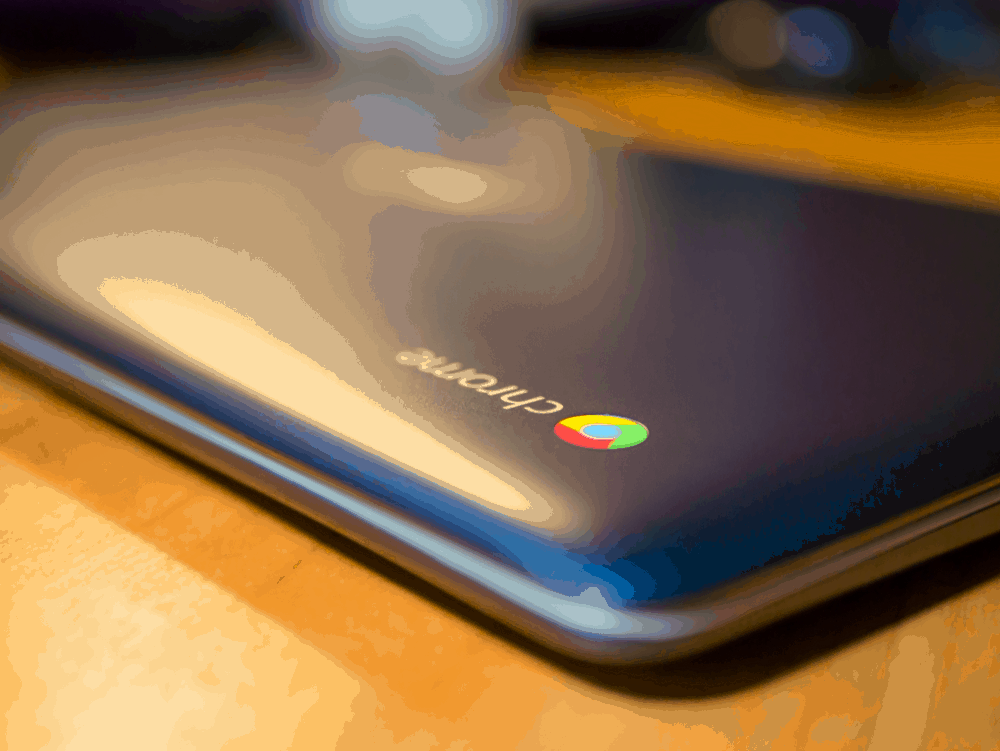 Affordable, Portable and Increasingly Popular – Why You Need A Chromebook
A Chromebook is a laptop of a different breed. Instead of Windows 10 or macOS, Chromebooks run Google's Chrome OS. Designed to be used primarily as internet machines, most applications and documents are stored in the Cloud. Originally targeting the education market, their appeal and specifications have broadened dramatically in the last year or so, with many of the best selling laptops being Chromebooks.
What should I look for when buying a Chromebook?
Whenever you're buying tech it's important to make sure that you buy what suits you, and its intended purpose, best. However, as always in the tech world, it can be difficult to decide where to start.
You can narrow down your search by deciding which of these criteria is the most important to you:
Price: Price can be the most important factor in any buying decision. When it comes to Chromebooks, you'll find a wide range of prices, and even the cheapest Chromebook works well for casual users.
Form: Chromebooks are designed to be ultra thin and fold at least 180-degrees. Within that spec, however, there's a range of variations – detachable keyboards, for example, for easy gameplay.
Intended Use: The intended use of a Chromebook can make the difference between one model and another. It's ideal for doing things such as managing emails, writing and sharing documents in Google Drive, streaming music and general web browsing. Android apps add another layer of versatility to Chrome OS, allowing you to run your favorite mobile programs, including Spotify, Snapchat, Instagram, Netflix, and more. Be sure to check the tech specs of the Chromebook you want before you buy it to make sure it has basic features, such as a backlit keyboard, an HD or FHD screen, a non-touch or touch panel, and an included stylus. Ports are important too, so check that your preferred model has all the ports you require.
RAM and Storage: RAM – the amount of memory in a Chromebook, helps the device to run quickly. Most Chromebooks come with 4GB of RAM, and that's perfectly sufficient for most web browsing, YouTube, and apps. However, if you plan on some pretty heavy duty use – bigger games, lots of tabs open whilst streaming YouTube and running apps, 8GB or more will be required.
Although Google expects users to rely on cloud based storage options, your Chromebook will still need some onboard storage. Google recommends 16 or 32GB, however 64GB will provide more options for you.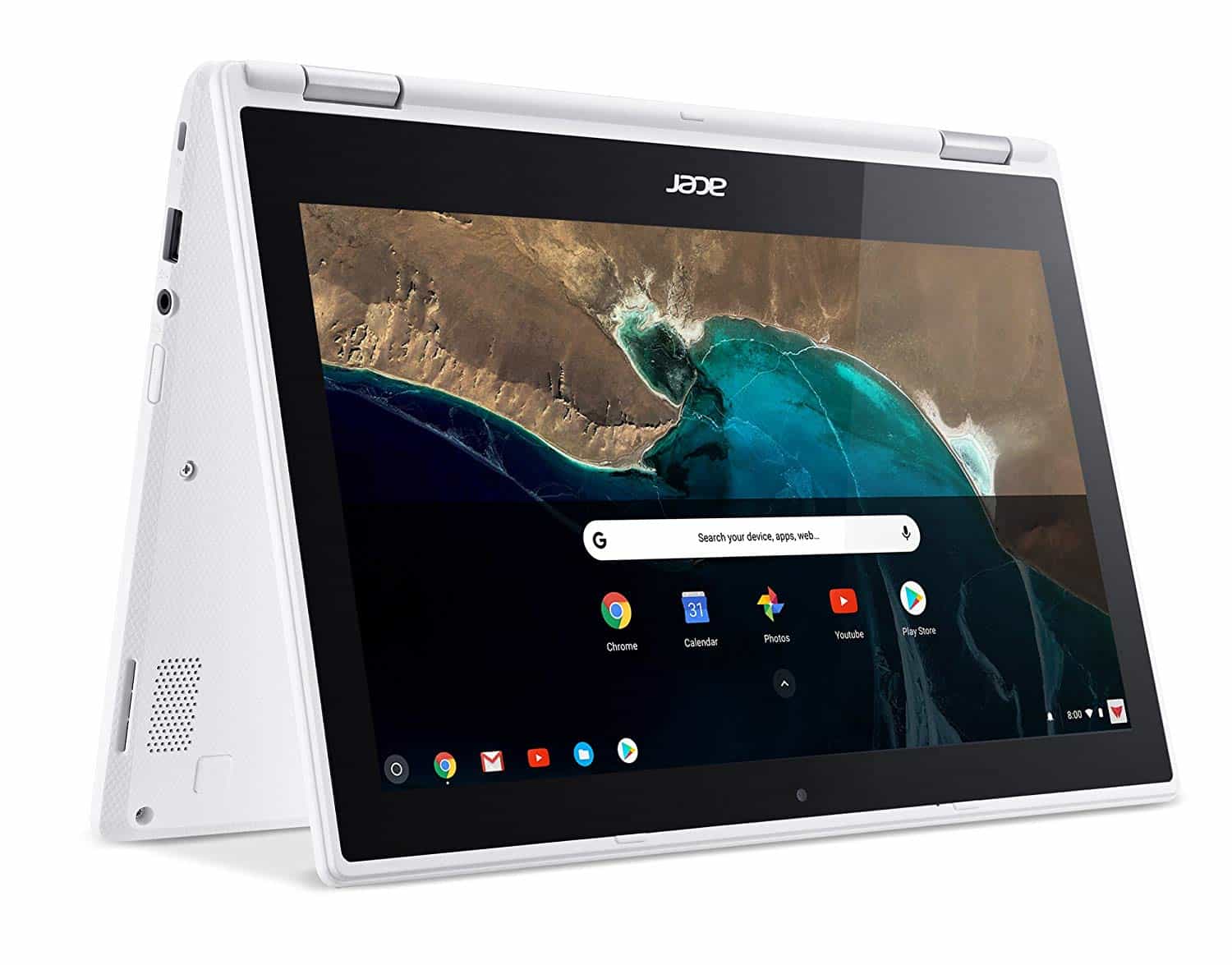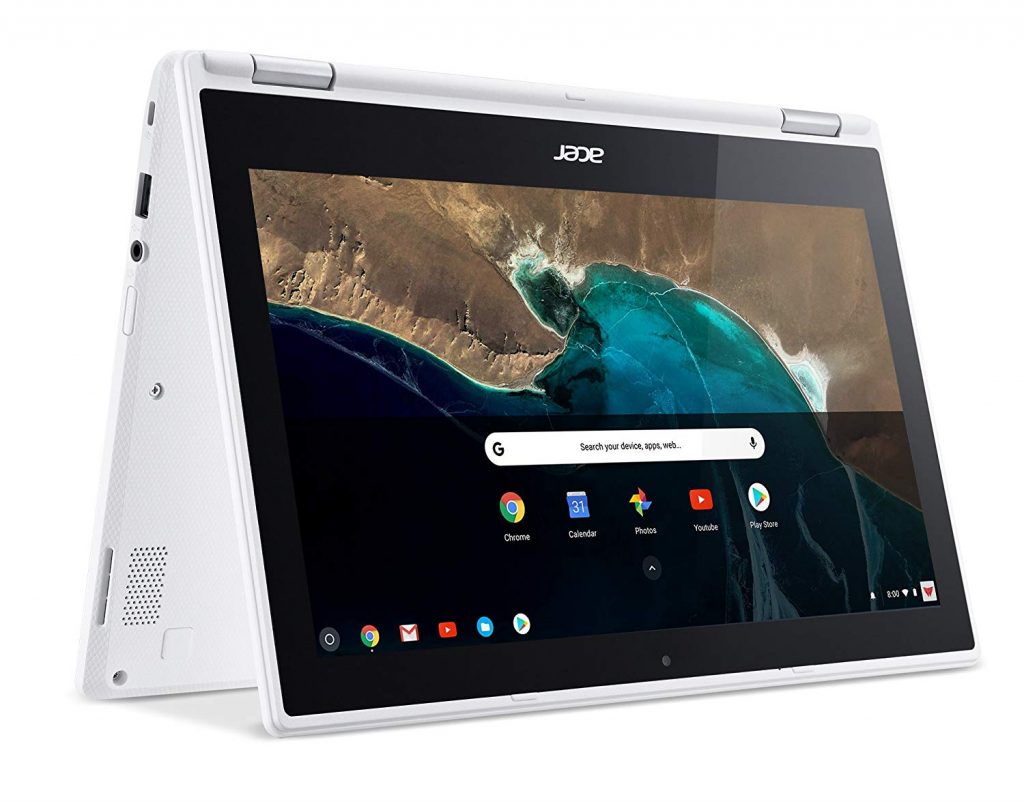 Overview
With 360 degree versatility, this useful Chromebook can be converted to a tablet instantly. Acer have provided 3 ports, 4GB memory, 32GB internal storage and an inbuilt webcam. These, along with a LED-backlit IPS, and a 10-point multi-touch screen make this a force to be reckoned with. There's also 100 GB of storage on Google Drive free for two years.
What We Like
This is a neat looking Chromebook and, with its 10+ hour battery, infinitely useful. The RAM, amount of storage – including the free 100GB add to the stunning resolution to make a Chromebook that we are quietly impressed with. It coped well with our rigorous tests, and managed to run at a decent speed despite running several graphics heavy apps, internet searches, YouTube streaming and using the webcam simultaneously.
What Needs Improving
Whilst the volume range is awesome, the speakers are a little tinny, but this isn't a deal breaker when you weigh up all the good points.
The Final Verdict
If you want a decent Chromebook without costing the earth, this is well worth considering. It works well, the visuals are superb, and it's a high spec machine. Just perfect!
Chromebook runs on Chrome OS - an operating system by Google that is built for the way we live today. It comes with built-in virus protection, updates automatically*, boots up in seconds and continues to stay fast over time. (*Internet connection is required)
29 used from $149.99

Free shipping
Last update was on: May 23, 2019 8:47 pm
in stock
---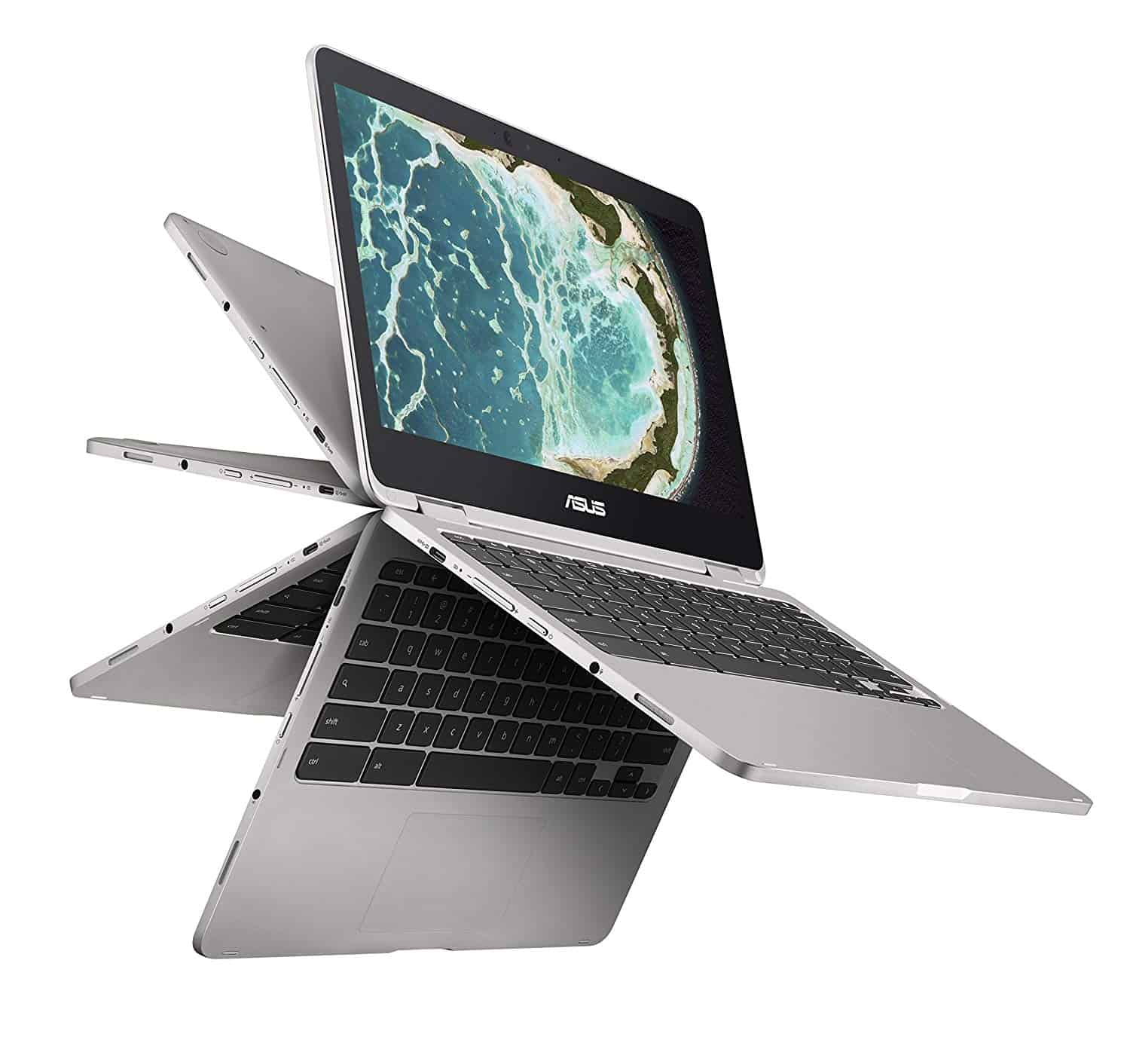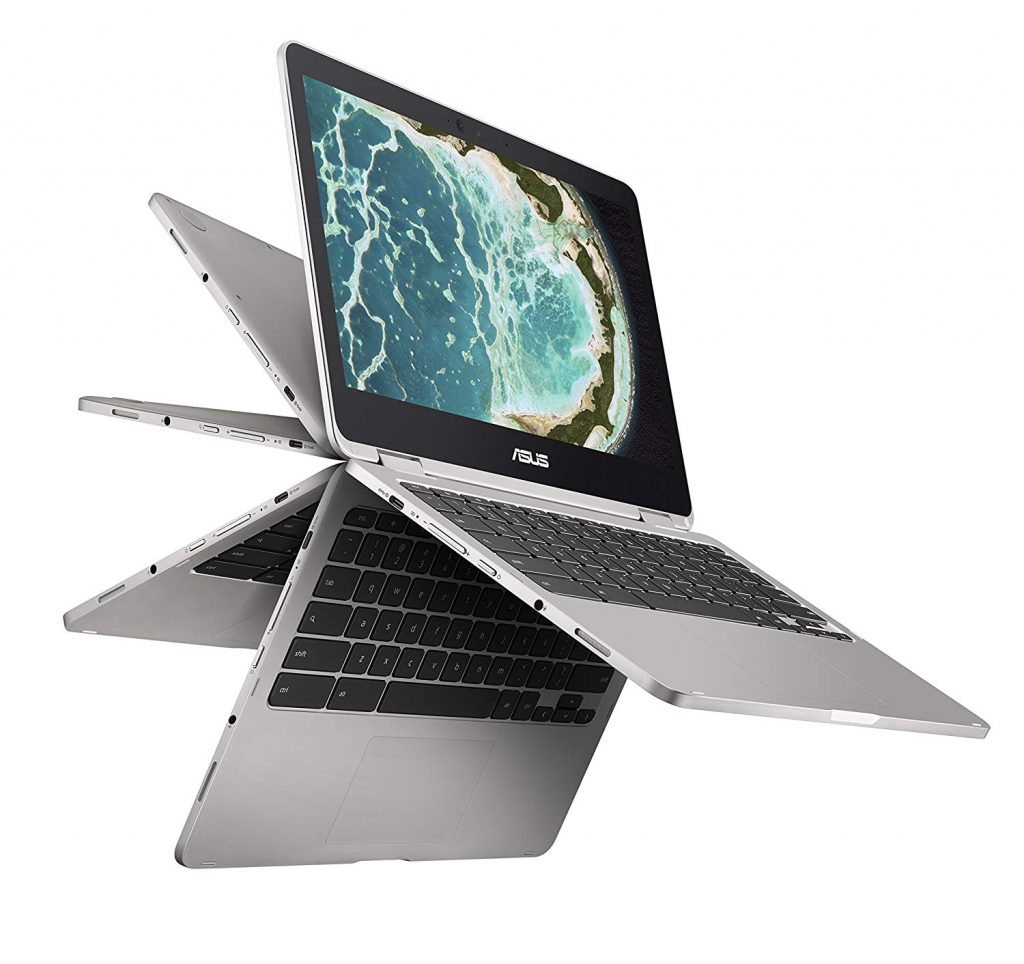 Overview
The C302 has an all-aluminium chassis, granting it a clean, no nonsense aesthetic look,and folds up to a neat, symmetrical slab of metal. Weighing in at 2.6 lbs, it's one of the lightest Chromebooks around. Port-wise it possesses a unique, new generation configuration, and it comes with a nicely tactile keyboard.
What We Like
The sleek design of the C302 struck us first, quickly followed by its sheer quality. The anti glare screen is a nice touch, unusual in a Chromebook, and the visuals are second to none. With impressive resolution, perfect scrolling and a very responsive touch screen, it makes gaming a complete pleasure, and with full access to the Google Play Store Android apps, creating a fully personalised, comfortably rounded computer experience is a piece of cake.
What Needs Improving
Once again, like the Acer, the tinniness of the speakers lets it down, but we can forgive such a glorious machine for this small blip.
The Final Verdict
Asus have pulled out all the stops and designed a gorgeous looking Chromebook that does everything you want and so much more. An easy recommend!
The flexible 360 Degree hinge and 12.5" full-HD touchscreen lets you use the C302 in tablet or laptop mode
Intel Core Processor with 64GB storage and 4GB RAM for fast and efficient performance with a bright backlit illuminated keyboard
10 used from $318.99

Free shipping
Last update was on: May 23, 2019 8:47 pm
in stock
---

Overview
From tablet to laptop, the full 360 degree fold-around feels nicely robust, and along with the smooth magnesium alloy chassis, this looks the biz. It has 2 USB-C ports, a microSD card slot, and a headset jack, and while that might seem limiting, one or two Type-C ports are quickly becoming the standard for these compact, lightweight systems. A useful trackpad and a specialized digitizer stylus make this machine subtly intuitive and very user friendly.
What We Like
Samsung, the tech giant, have shrunk all their expertise down into this Chromebook, and it really feels as though this is the case. Although small, it's powerful, fast and not slowed down by running multiple apps, live streaming and actively browsing. The graphics are superb, and for once, with a Chromebook, the audio experience is great.
What Needs Improving
The battery life is less than you'd imagine with a machine of this spec – we found it lasted between 9-10 hours. However, if you plan ahead this shouldn't be an issue.
The Final Verdict
A stylish, heavy duty, Chromebook with high specs, the Samsung have created another winner!
Display: 12.3" 2400x1600, 3:2,400nit
Intel Core M3 Processor 6Y30 ; 2.2Ghz Speed
4GB LPDDR3 Memory (on BD 4GB)
Hard Drive: 32GB eMMC.Weight:2.381pounds. OS: Google Chrome.Spill Resistant:Yes, 60cc
Refer User Manual under Technical Specification for troubleshooting steps.Bluetooth 4.1
12 used from $329.00

Free shipping
Last update was on: May 23, 2019 8:47 pm
in stock
---
Discover more of our top recommendations in Electronics: