High Performance Laptops at Affordable Prices – Top 5 Revealed
For most of us, our laptops are almost an extension of ourselves. We carry them everywhere from home to business and even on our vacations. Not to mention that these days, college laptops are a must have for any student. Because of this multitude of user needs, our laptops go through a lot as we rely on them 24/hours a day. In fact, we place so much trust in our technology that it's important that you get the machine you can truly depend on.
That's why we've delved into the top 5 Best Laptops for sale right now. We have trawled and reviewed laptops from the most popular companies including Macbooks, Acer, Asus, Samsung, Chromebooks and more to bring you the best of the best. Finally, we were able to filter it down to these 5. In order for the laptop to be on our shortlist, we have assessed their specifications, aesthetics as well as that "X Factor".
These 5 Laptops made our Top 5: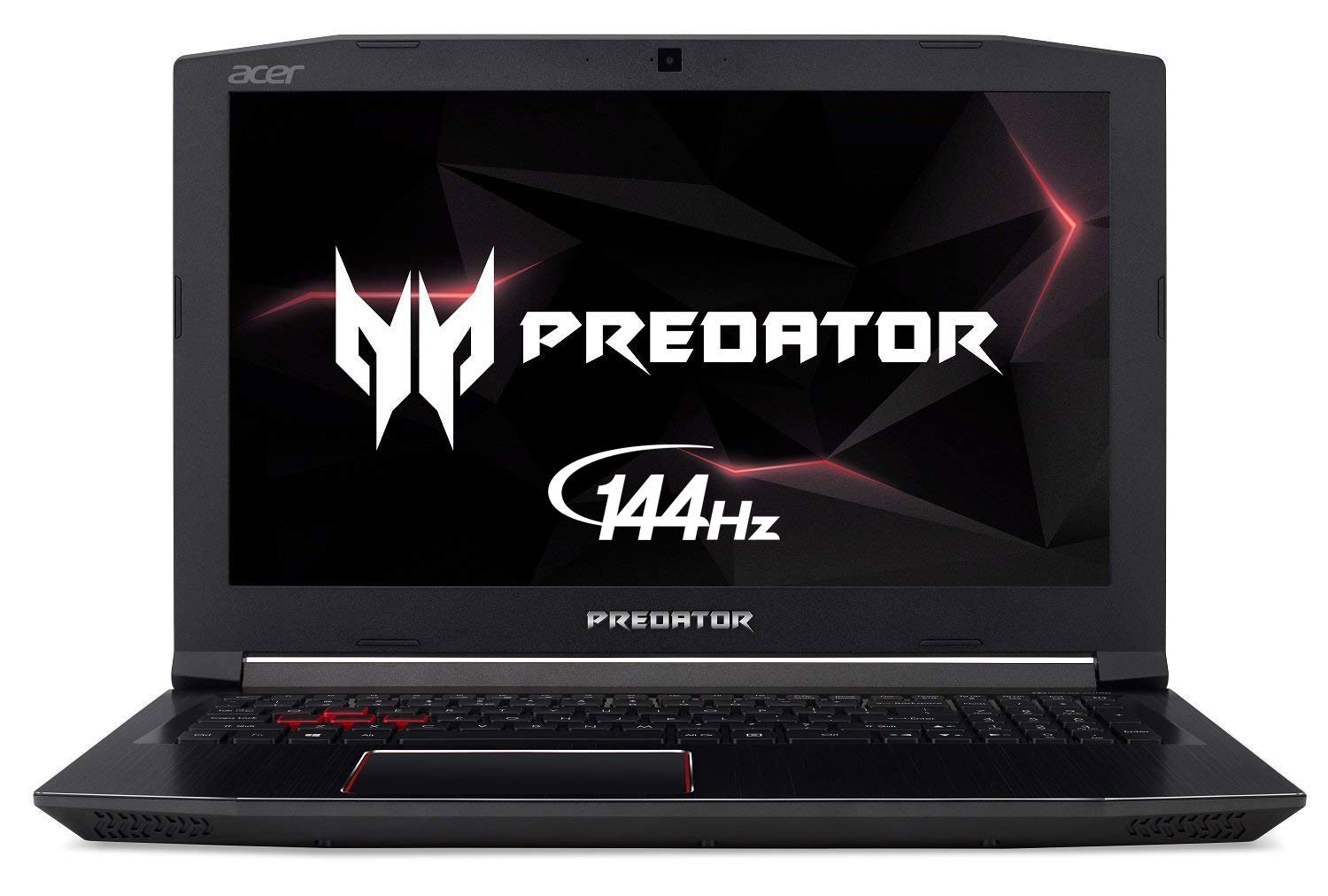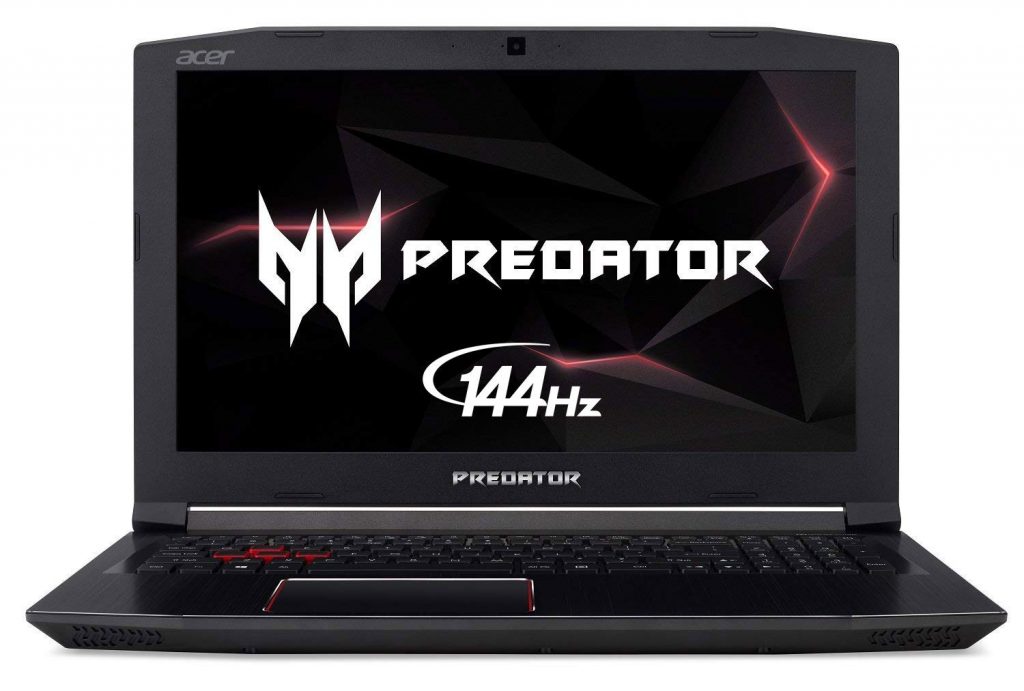 Overview
Introducing the Acer Predator Helios series of laptop – or more specifically – the Acer Predator Helios 300 PH215-51-78P Gaming Laptop. Formalities aside, lets delve in to the amazingness of this laptop. Sporting the latest Intel 8th Generation I7 CPU, this processor can handle the most demanding of applications with ease. If laptops' had driving licences this would be at most risk of losing it. Blending phenomenal CPU power with a luscious and vibrant 15.6" High Definition full IPS display with graphics powered by the overclockable Geforce GTX 1060GB GPU, gaming has never been so joyous.
What We Like
We are often critical of Acer's restrained styling however those concerns don't apply to the Helios 300 series with its striking and aggressive almost predator-ish design – perhaps the design was the inspiration for the name. The features on this laptop pack such a punch that we think it will be future proof for many years to come. The demanding amongst you will not be disappointed as this laptop will impress even the most discerning of users. The plethora of ports is also a welcome addition as is the super responsive SSD hard-drive. Oh and did we mention that the laptop is virtual reality ready? A laptop with unbelievable style and specs at a price point that's hard to beat, for which we applaud Acer.
What Needs Improving
Unfortunately, all that performance takes a toll on battery life performance so those expecting Ultrabook levels of battery juice will be mildly disappointed. That said, the batteries will keep it running for a pretty decent length of time – just not exceptional.
The Final Verdict
If you're looking for super high performance, excellent graphics and a fast processor, and you're passionate about your audiovisuals, then this laptop is for you.
$1,299.99


$

1,140.00
in stock
10 new from $1,140.00
4 used from $839.00

as of September 30, 2023 7:11 pm
---
Overview
Size matters – or rather in the case the ASUS VivoBook the lack of it. At just 0.8" thick the laptop bezel is supermodel thin, made all the more impressive given that it houses such excellent specification and a large 15.6" screen. The Dual Core processor can handle most multi-tasking capabilities with ease. A Comprehensive suite of connections including USB 3.1 Type-C (Gen1), USB 3.0, USB 2.0, and HDMI ensure port multipliers are rarely required. Lightning-fast 802.11AC Wi-Fi keeps you connected through any congestion or interference. With a budget friendly price, the Vivobook is deserved of its place within our highly contested top 5 shortlist.
What We Like
Strikingly thin chassis makes this laptop not only the part but also has the specification to act the part. Whilst the screen and aesthetics steal the limelight we need to be mindful of the other respectable components which ASUS engineers have used their sorcery to incorporate into the wafer thin bezel. 128GB SSD of storage is welcomed and should be sufficient for most and the processor is nothing short of a gem. The thin design ensures great portability and your local barista will no doubt admire your coffee companion!
What Needs Improving
A few may argue that the 8GB Ram might be a bit on the mean side, complaining that it would be better suited to 16GB. However, we are helpfully here to inform you that even with 8GB the VivoBook is delightfully capable as an entertainment and daily use laptop.
The Final Verdict
This offering from ASUS is one of the best laptops for value for money that we've come across. The bright, high resolution screen combined with a processor that rivals any expensive model is enough to impress us. This is an excellent choice and saves you money in the process.
$

529.99
check latest price
1 used from $499.99

as of September 30, 2023 7:11 pm
---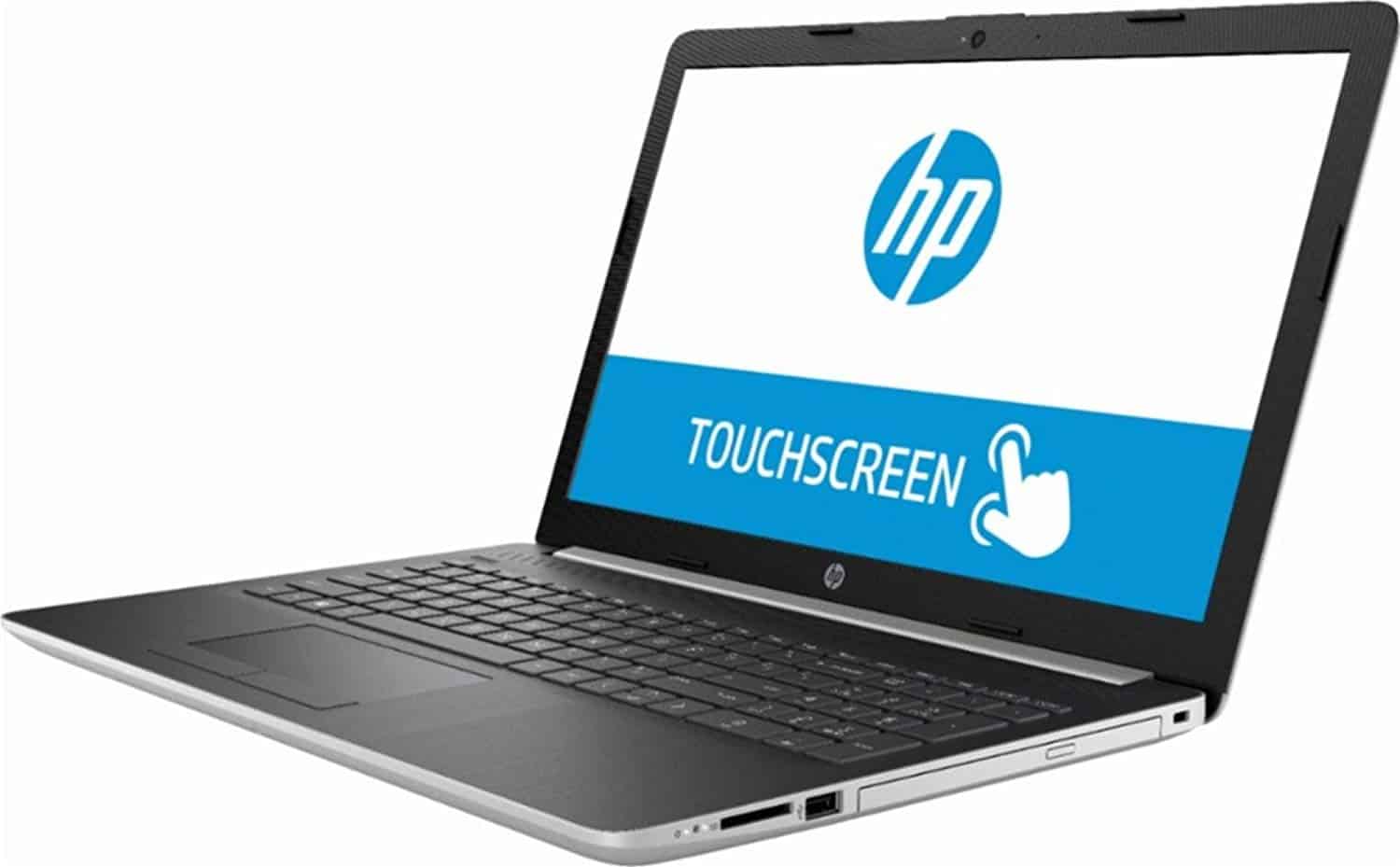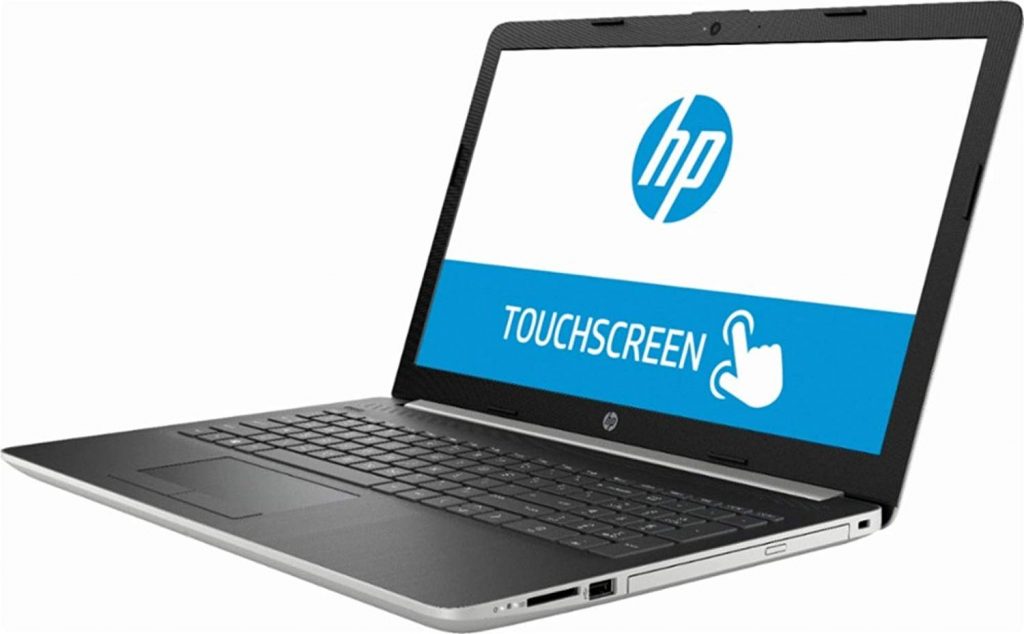 Overview
Catchy name aside, this is the only laptop on our list which is a touchscreen. In an era of touchscreens the benefits are plentiful and certainly most welcome at this price. Sporting an Intel I5 7th Gen CPU, this processor is perfectly equipped to deal with daily and entertainment use. This 2TB HDD is impressive and the speakers produce a great crisp sound. As with most full size laptops connectivity ports are plenty and includes the new USB-C. An excellent laptop and truly deserved of it 5 stars rating (at the time of writing) on Amazon.
What We Like
The 2TB HDD means apart from those with 'data-anxiety' the need for external or cloud back-up is largely redundant. The touchscreen is perfect for those watching Netflix or for web-browsing. The processor is also very commendable with a clock speed of 2.5Ghz. The stereo speakers compliment the laptop's narrative well as home entertainment companion. Of course, as with most new laptops, the ubiquitous Windows 10 serves as the trusty operating system. With a decently low price tag this laptop is truly commensurate of its place on our podium of excellence.
What Needs Improving
HP took the decision to include the 7th Generation of Intel's processor rather than the flagship and latest 8th Generation, however you'd be hard pushed to notice this, and it certainly hasn't affected the performance in any of our barrage of tests.
The Final Verdict
We loved everything about this touchscreen laptop from HP. Fast, reliable and affordable, this would make a great laptop for home and office use.
---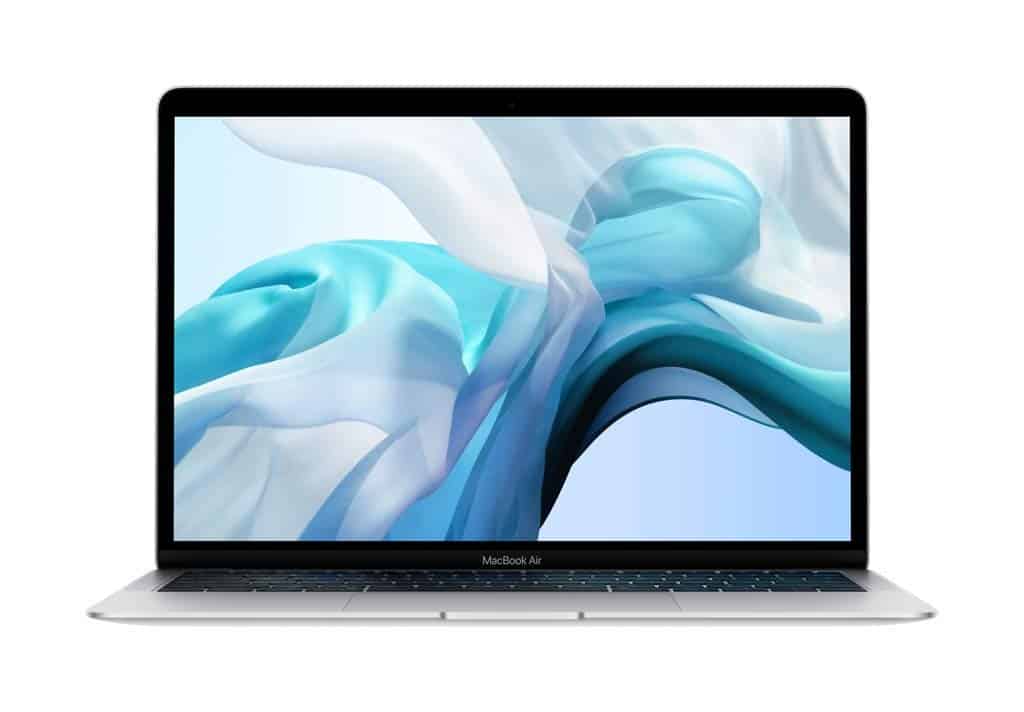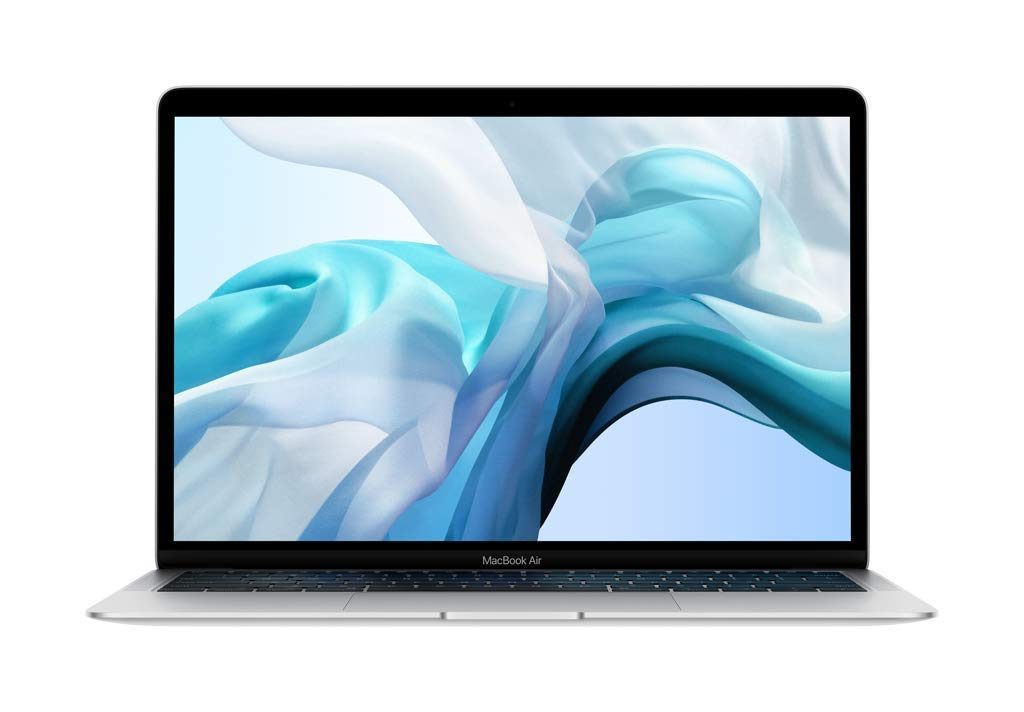 Overview
The Macbook Air Retina 13" 128GB 1.6GHz Dual Intel Core will delight Apple fans, and win over even the most hardened critics. Lighter and thinner than ever before, the unrivalled design gives way to a raft of excellent features including the award winning Retina display.
What We Like
If you're looking for a laptop with outstanding screen resolution and fast processing, this Macbook Air delivers. The Touch ID, now an established feature on most Apple products, is a dream for those of us who want to process our data in a few swipes. The build quality feels a lot sturdier than some of its predecessors, which makes this a great laptop for work purposes.
What Needs Improving
Something we picked up on was the occasional loud fan noise on start up. If you experience this, shutting your apps and re-booting will do the trick.
The Final Verdict
Beautiful design, lighter than ever and fitted with enough inbuilt memory to satisfy all, this Macbook Air Retina is a winner.
---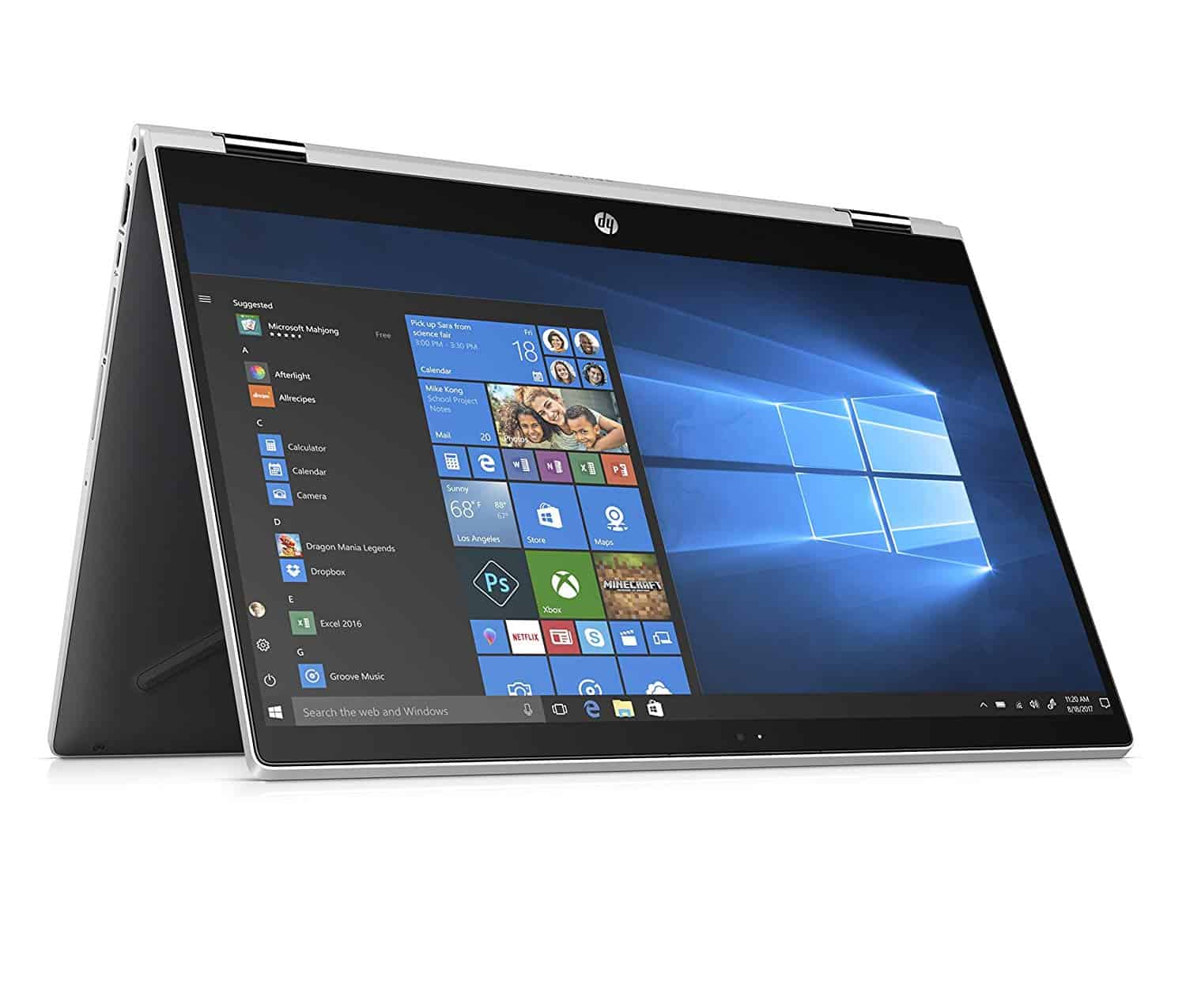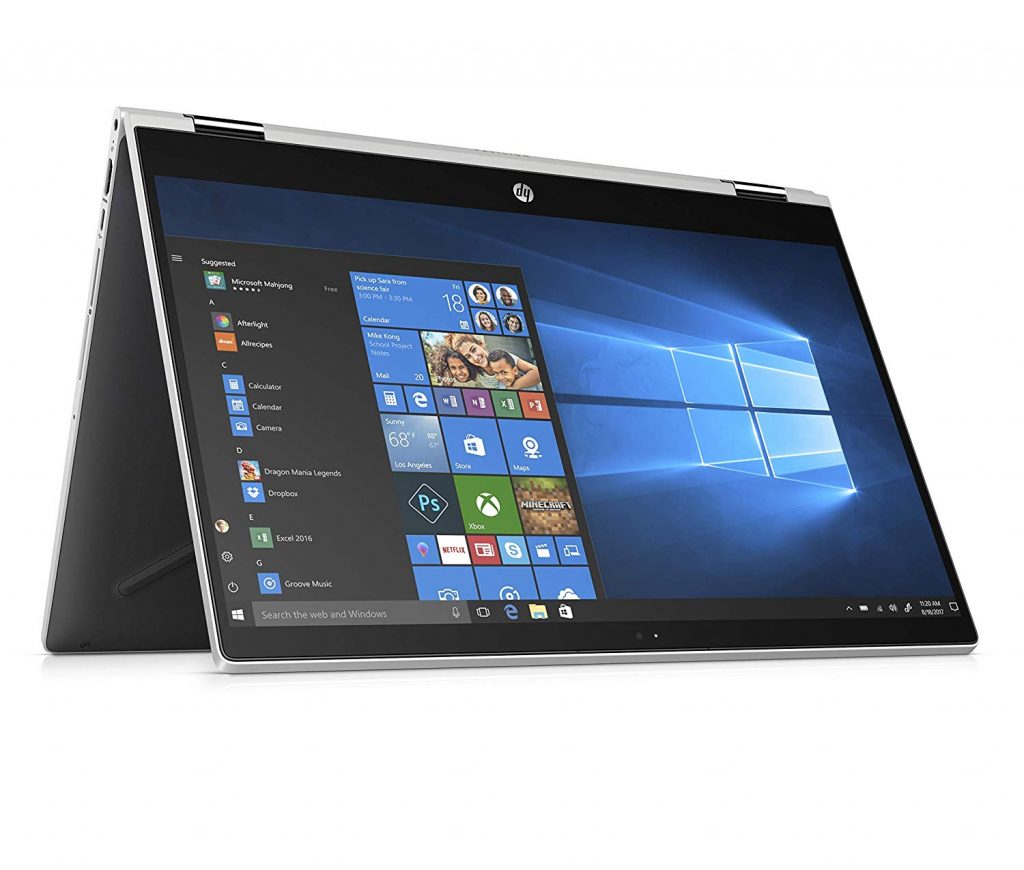 Overview
This fully convertible 14" laptop not only looks impressive, but delivers in performance. Equipped with a 360 degree rotating screen, fully backlit keyboard and an IPS BrightView WLED backlist touch screen, the HP Pavilion is perfect for city workers, college students and home use alike. On top of that you get 20GB memory, which you can boost with an external drive, and the HP Digital Pen for when you need to do precise work. Overall, you get everything you pay for.
What We Like
Despite its covertibility, this HP does not fall short on its specs. In fact, the processor is fast enough and the space ample enough to cope with the usual Office applications and even gaming. The build quality feels strong, so it can handle maneouvreing. What we also like is that HP offer custom upgrades for this model.
What Needs Improving
As with most of the models we tested, the battery life could be a fraction better. However, it's the same as your average laptop and didn't cause any issues during our tests .
The Final Verdict
A super convenient, convertible, touch screen laptop that will transform itself according to your needs in seconds. Full of good features and a quality processor, this a fantastic option suitable for most users.
7 new from $578.99
1 used from $500.00

as of September 30, 2023 7:11 pm
---
Found a laptop you like, but need to fit it with some essential accessories? See our top recommendations for laptop cooling pads and laptop stands to get you started.
We think you'll also be interested in these trending articles: