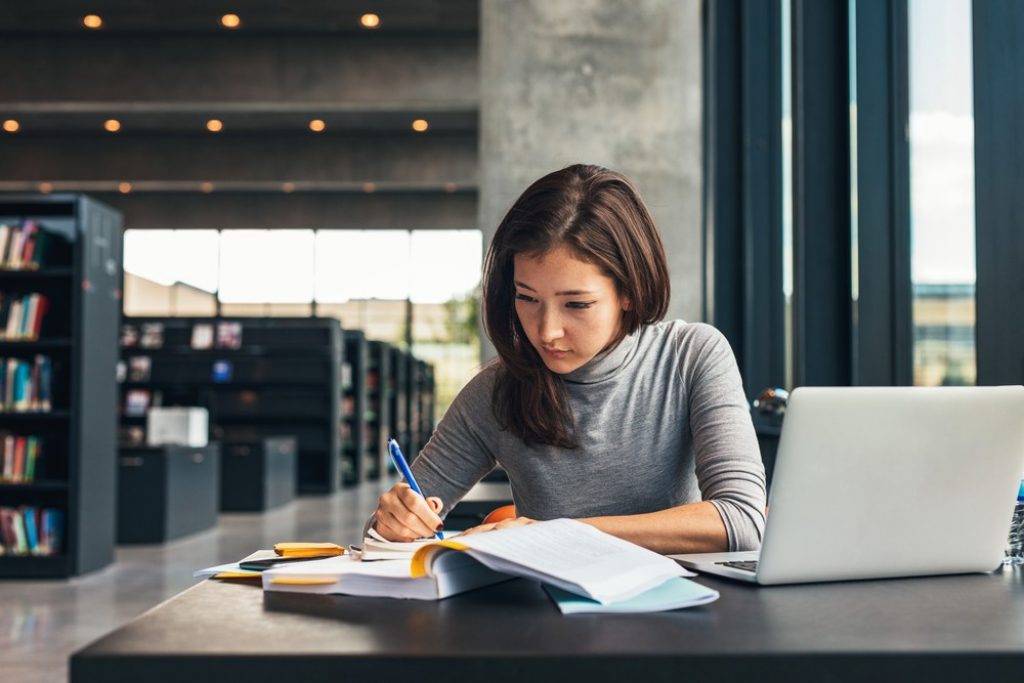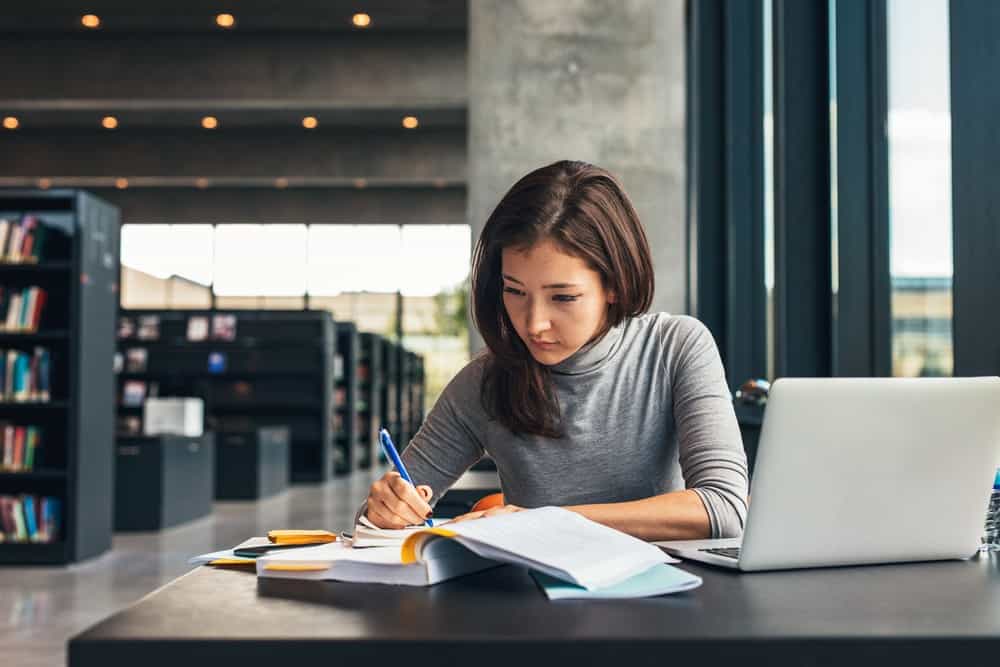 Quality, Affordable Laptops for College Students
If there's one thing that any college student needs – it's a state of the art laptop. In fact, college students spend an average of 4-5 hours a day reading, writing and watching digital content on their laptop computers. It's essential, therefore, that the best laptops offer fast processing, durability, portability and a sufficient memory to hold a wide variety of files, software and applications.
Finding the perfect laptop isn't a walk in the park, especially for cash-strapped students looking for a bargain. The good news is that you can still find great deals even on top of the range brands like a Macbook or the best Chromebook. What's more, if you need a more powerful computer, it's worth considering a laptop that can be paired with a mini desktop pc. To help you navigate these crucial questions, we've sent our team to test out the Top 3 College Laptops of August, 2019 so that you can get excellent value for money. To give you an honest review, we've weighed up everything from price, size, OSX, screen resolution, memory, battery life, processor, durability to ports and extra features.
So, which laptops made it to our Top 3?
Overview
The Acer Aspire E15, 15.6" full HD is a worthy contender. What this laptop lacks in aesthetic appeal it makes up for with a compelling specification at a very reasonable price.  Sporting the latest Intel 8th Generation CPU, the Quad Core processor can handle most multi-tasking capabilities with ease.  The hard drive may not be the most accommodating but the fact that it utilises a SSD is welcome especially at this price point.  Those students who spend the majority of their term time downloading content instead of revising hard (you know who you are) may wish to consider buying external storage. Be warned however, whilst this laptop is equipped with NVidia's Geforce MX150 graphics card this laptop is better suited to the student life rather than the dedicated hard-core gamer.  8GB Ram and Windows 10 complete the line up to amount to a compelling laptop.
What We Like
Honesty in abundance! We love the simplicity of this laptop and its sturdiness.  The CPU is a masterpiece as is the SSD HDD which notably reduces load times.  This laptop should serve all but the most discerning of students throughout their academic endeavours at a price point which should be applauded. Another fantastic machine by Acer.
What Needs Improving
This laptop isn't the lightest option but if you're happy to carry a little extra weight, in return you'll get solid performance, good features and a sizeable memory.
The Final Verdict
While there's nothing new or exciting about the aesthetics, this reliable laptop will see any student through the full 4 years of college study and beyond.
---
Overview
Another stunning Macbook Air from Apple. The Macbook Air Retina 13" Display is a great option for Apple lovers. Now this Macbook is not about to replace NASA's supercomputer and send the next Apollo on a space mission but it will deal with most of your university needs with ease. It comes with a powerful 1.6GHz dual-core Intel Core i5 processor, and three stunning colors including gold, silver and space grey. Other trimmings include a touch display, 8GB built in memory, next generation keyboard, stereo sound, and an SSD drive.
What We Like
Although there's a lot to love about this Macbook Air, the clue is in the title. The four million pixel retina display is among the best in the market – offering staggering screen resolution that's ideal for not only studying, but catching up on your favorite TV shows in your downtime. The touch pad design works well and features such as fingerprint unlock are useful for college students who are always on the go. For anyone who lugs their laptop around throughout the day, this Mac is light as a feather.
What Needs Improving
This eternally popular laptop comes at a hefty price tag. If it's right for you, your money will be well spent. Another drawback is the memory. If you use large quantities of data, you may wish to invest in an external drive right off the bat.
The Final Verdict
Beautiful, fast and featherweight. There's a reason why the Macbook Airs have enduring appeal. The Retina display is a game-changer and makes this model ideal for taking lecture notes as well as screening HD movies.
---
Overview
Catchy name aside the 15.6" Full Performance MSI GV62 8RD-200 has all the performance most students will ever need in a compelling design at an even more compelling price.  The laptop hosts the latest version of Intel's 8th Gen CPU except this time it's clocked to 2.3Ghz with 4.0Ghz available on boost. The GTX 1050Ti is an excellent graphics card which can deal with most gaming requirements. Whilst we would of preferred to see 16GB of ram, the 8GB is more than capable given the immense power of the CPU. The 16GB Optane Memory allows instant load up times whilst the traditional HDD gives 1TB of storage truly providing the best of both worlds. For those students who stay up all night after realizing that the deadline is but a few hours away, the backlit keys make those end of term papers slightly less taxing – oh and lights up red!
What We Like
Everything – almost. Future-proof for a good few years with easily upgradable components. The features and large sized screen make this laptop not only a dream for gaming but anyone looking for a powerful, smart and dependable work laptop. Don't be fooled by the exterior as this super machine is surprisingly light, allowing you to carry it to classes or to have in your lap at ease.
What Needs Improving
Also some may prefer a full SSD as oppose to the hybrid Optane set-up. Performance is strong so battery life will inevitably suffer. We recommend taking your charger for the longer Starbucks study sessions.
The Final Verdict
A solid, high performance laptop that is perfectly designed for study and out of hours fun. Given its extensive array of special features, this machine is made in heaven for gamers and even if you're not, we say: Give it a go.
---
Buying a high-quality college laptop is a serious and worthwhile investment, as it's likely you'll be using it for the entire duration of your studies. Make sure you know exactly what you're looking for among these three picks by taking a look at other considerations when buying a laptop.
---
Before you go, check out our other trending reviews: