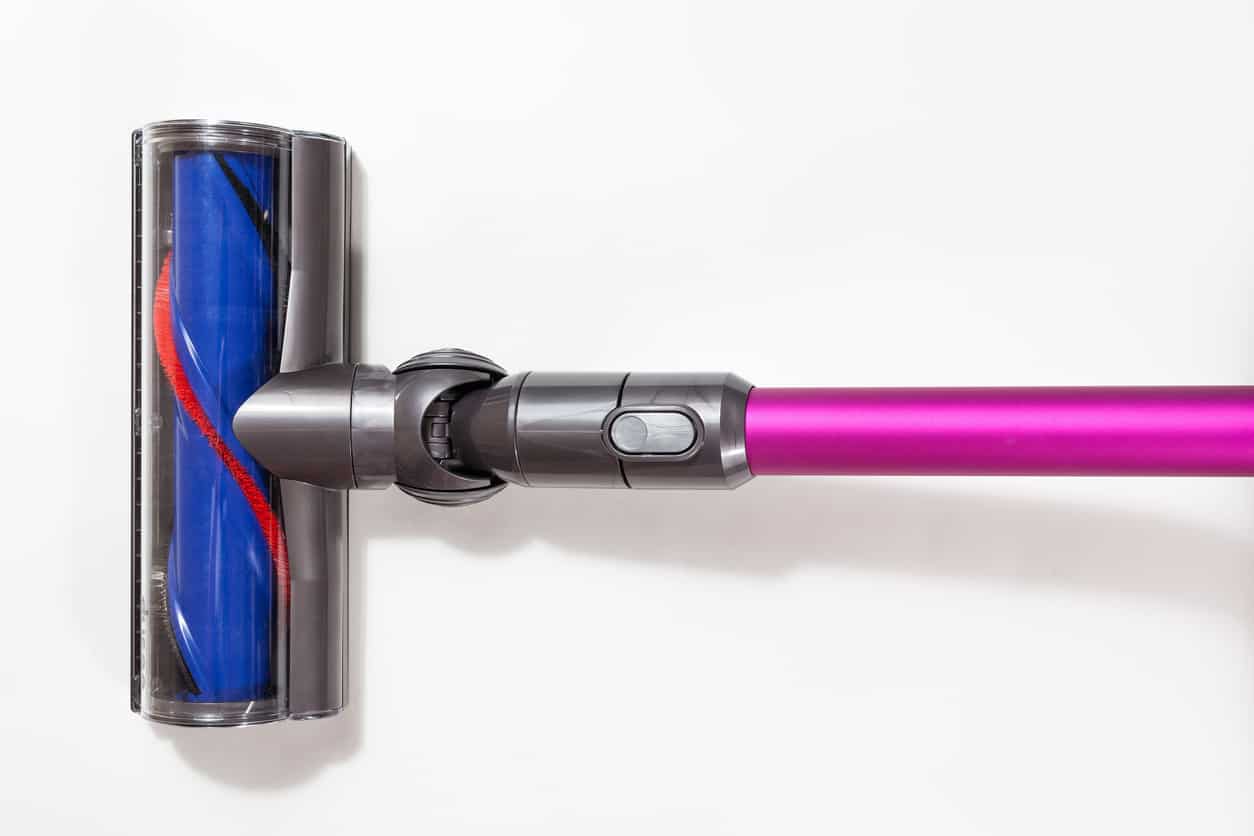 We Review The Best-Selling Cordless Vacuum Cleaners
There are so many benefits to going cordless.
You don't have to bend down and plug your machine in every time you move to a different room or worry about tripping over trailing cords. They're easier to use on stairs and in cars than corded machines and they tend to be lighter too. Originally considered as a supplement to a main vacuum, the best ones are now good enough to rival the best robot vacuum cleaners and certainly good enough to replace your old corded vacuums.
Generally, there are two main types of cordless cleaner – the upright, or stick, vacuum, which often includes a detachable part for sofas, or hard-to-reach areas, and the small handheld machine. The latter tend not to be as powerful, but are great for furnishings, vehicle interiors and countertops.
When choosing your cordless vacuum cleaner, be sure to check the battery life as this can vary dramatically, with some giving you less than 10 minutes of vacuuming, while others provide over an hour. Charging time can be equally variable – some are fully charged within a few hours, while others take over 15 hours.
Most have a range of attachments included to make the job easier, and check whether it's the bagged or bagless variety. Other features to consider include LED lights on the floorhead which are handy for illuminating dark corners, flexible cleaning tubes that allow under furniture cleaning, or a power trigger option for a quick boost on a particularly stubborn patch.
We present the top performing cordless vacuum cleaners of May, 2019: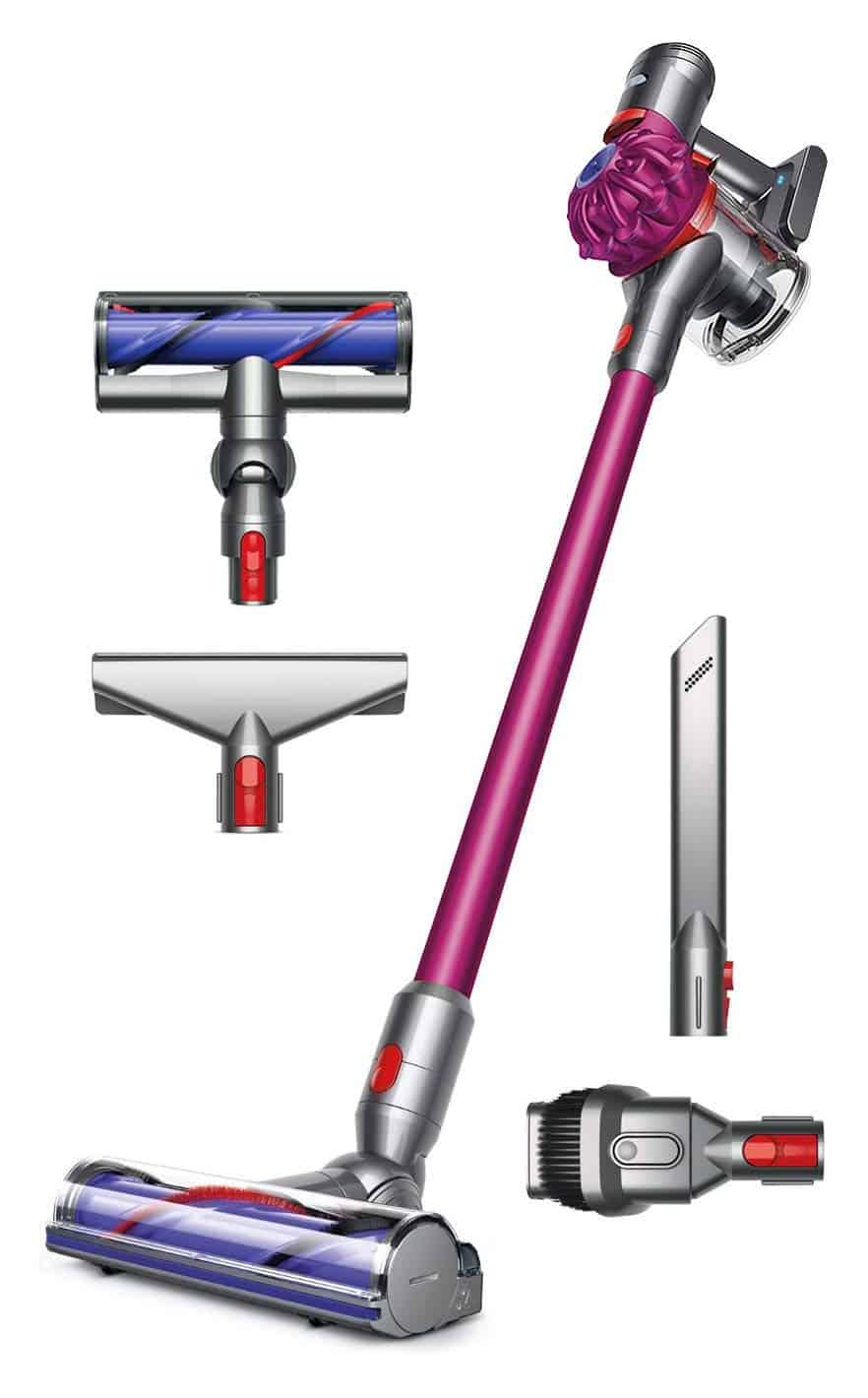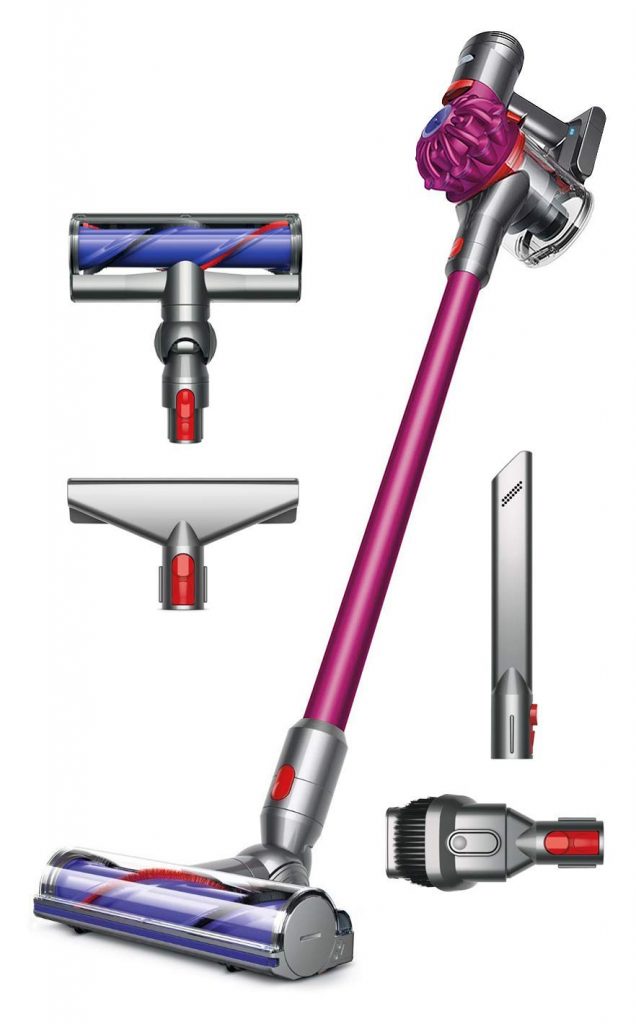 Overview
Market leaders, Dyson lead the way with all things vacuum related and have brought out their best-selling Animal in a cordless, stick version. As you'd expect, this is incredibly robust, easy to click together straight from the carton, and all parts are replaceable. The charging port is small and neat, but you can also plug the adaptor into a normal power point if you prefer. It comes with a variety of tools – crevice attachment, 2-in-1 upholstery and dusting tool and a fluffy brush head designed for hard floors.
What We Like
As with all things Dyson, efficiency is mixed with style and gimmicks – however the gimmicks are easily justified when you come to use them. This Animal comes with a gadgety brush attachment inside the bin, but it removes every speck of dirt out of the collector and into the trash, without you having to get your hands dirty – an awesome idea that allows for more vacuuming and less emptying! The suction is impressive, happily switching from our hard floor and kitty litter, to carpets with crumbs and pet fur with no effort, and the boost button allowed us to vacuum up spilt coffee grounds and trodden in Cheerios. The battery lasts a good long time between charges, and it's much quieter to vacuum than our corded version.
What Needs Improving
We found that if the initial charging period of at least 3.5 hours wasn't adhered to, the general battery life was slightly less than stated. However, just remember to give it that initial time, and it works brilliantly.
The Final Verdict
This vacuum cleaner may be small, but it is also incredibly powerful, and we were impressed with the amount of dirt it was able to suck up. The design is compact and very sturdy, making storage is easy, and the price band is good. What's not to love about this Dyson?
Direct Drive Cleaner Head - Easily Accesses Dirt and Grime Trapped Deep inside Carpets while still Managing to Remove Dust from Hard Floors
2 Tier Radial Cyclones - 15 Cyclones Arranged Across two Tiers which work in Parallel to Increase Airflow and Capture Fine Dust
Free shipping
Last update was on: May 23, 2019 9:47 pm
in stock
---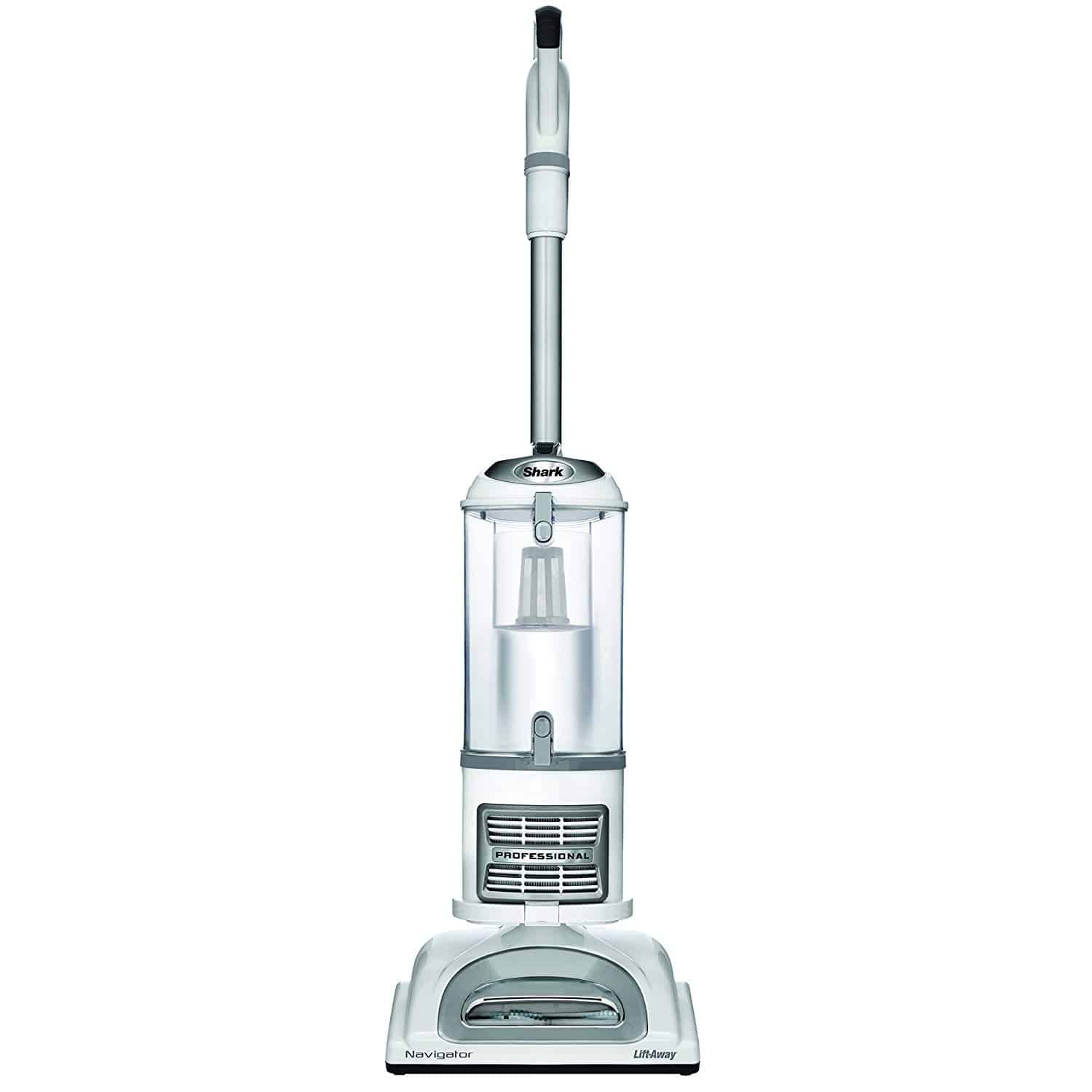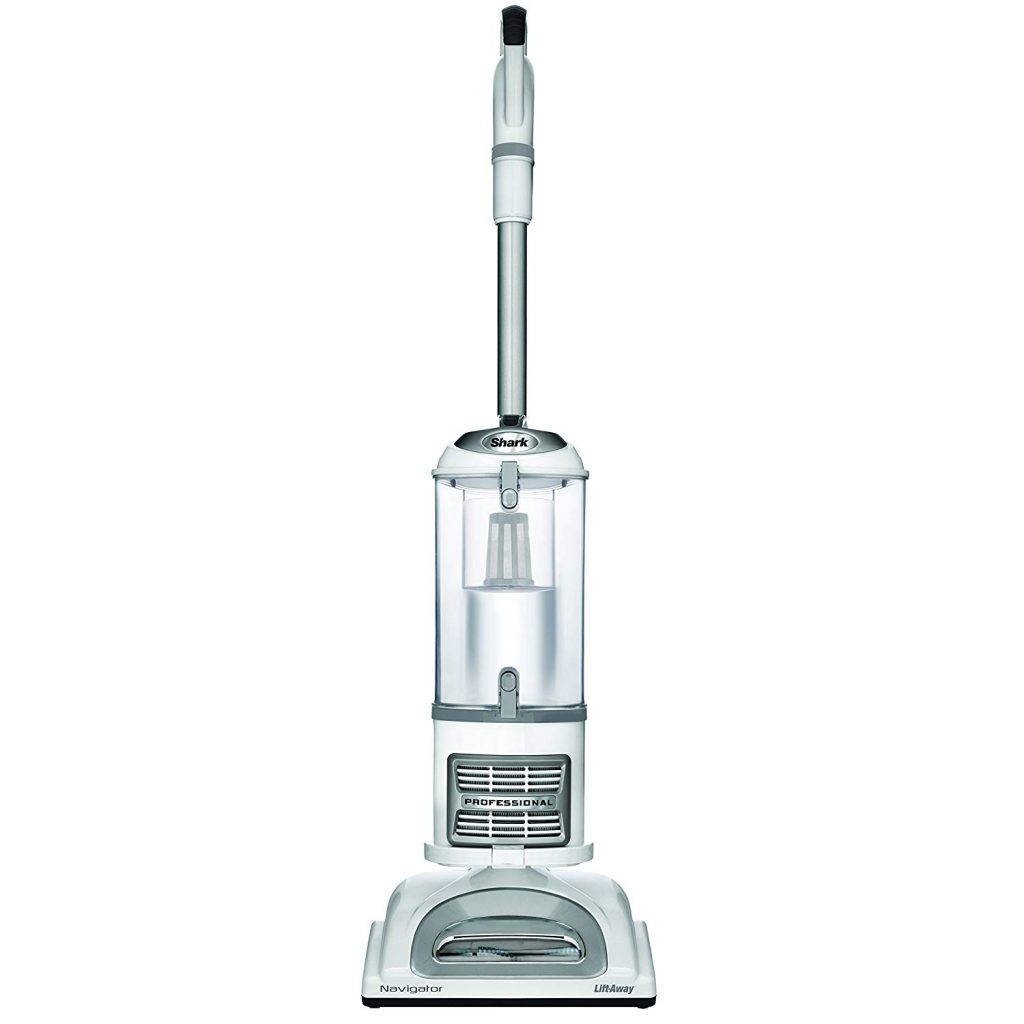 Overview
The Shark Navigator is stylishly bag free, well made and very light to handle. The bin is large, with handy button for emptying. Assembly was just a matter of clicking together, but it feels solidly durable, and it comes with a washable filter.
What We Like
We found this vacuum easy to maneuver, carry upstairs, and clean under furniture. The Shark coped with hard floors, carpets and thick rugs, picking up equally well on all surfaces. Long hairs from our shaggy dog, and cat fluff were no bother with its superior suction, and it was so quiet that you could have people sleeping and they wouldn't be disturbed. The battery lasted well, and full charging took under four hours.
What Needs Improving
We were disappointed that there were no attachments included in the box, but they are readily available and not costly to purchase.
The Final Verdict
For the price, this is an awesome cleaner – decent battery life, strong suction power, and copes well with a variety of surfaces. Light enough to carry easily, and neat enough to store away, we like this Shark Navigator.
Lift-Away. Press a button to lift the canister away and easily clean hard-to-reach areas.
Anti-Allergen Complete Seal Technology + a HEPA filter. Traps 99.9% of dust and allergens inside the vacuum.
Powerful and lightweight. Portable and versatile at 13.7 lbs.
3 used from $119.24

Free shipping
Last update was on: May 24, 2019 1:49 am
in stock
---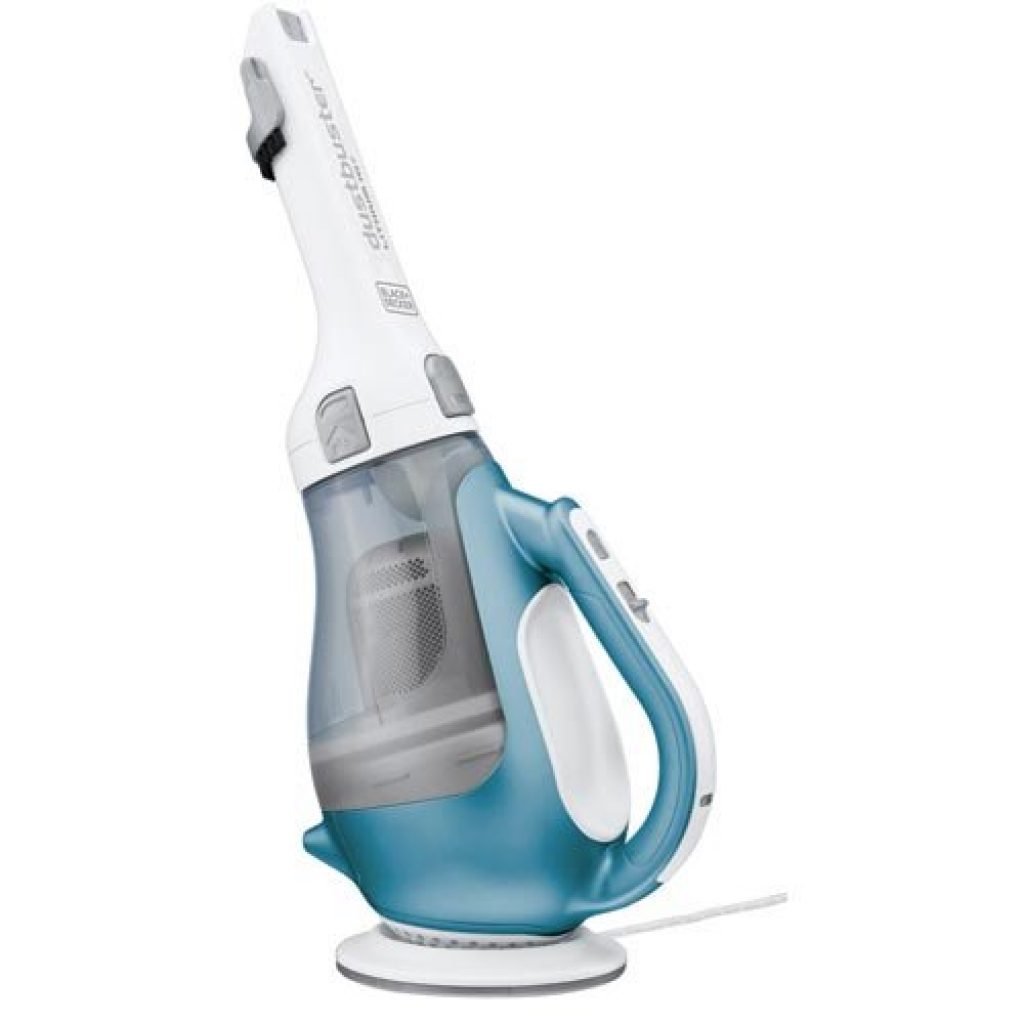 Overview
Black + Decker have once again produced a sturdy, well-made product. This handheld vacuum has a no nonsense functionality – it does what it's meant to do, easily and honestly. It's simple to use, lightweight and being small, can be readily available whenever you need it.
What We Like
After the initial four hour charge, we put this baby to work. On hard floors, the pick up was excellent – it coped with spilled breakfast cereal really easily, pet hair was sucked from corners and crevices in carpeted rooms, and there was no stopping to detach parts when whizzing over the sofa and soft furnishings. We love how quick and simple this B+D is.
What Needs Improving
The only issue we found is that it is a little loud. However, you wouldn't want to use it to vacuum the whole house, so short term volume isn't an issue for us.
The Final Verdict
This handheld vacuum cleaner is awesome for a quick clean up, before guests arrive, or after a spillage, for example. It isn't designed for a full house clean, and with this at such a great price, you'll have plenty left over in your wallet for a larger vacuum more suited to heavy duty housework.
Lithium Ion for long battery life and outstanding performance. Always ready - holds a charge for up to 18 months
Long life, Lightweight, and no memory effect.Suction Power-15.2 AW
Smart Charge Technology uses up to 50% less energy,air Watts: 15.2 Watts, Voltage: 16V MAX
14 used from $40.50

Free shipping
Last update was on: May 24, 2019 6:47 pm
in stock
---
What else is trending right now?