Robot Vacuums Make Cleaning Easy
"It's about time they invented a robot that will clean the house", our dear grandma's would say. Now that wish is granted.
Robotic vacuum cleaners are perfect for those of us who find cleaning a chore. Unlike cordless vacuum cleaners, they're also a great benefit for anyone with mobility issues. But not every automatic vacuum cleaner is the same.
Thanks to technological advancements, certain models are smarter and more efficient than others. Nowadays, you can even pair your robot cleaner with Amazon Alexa, allowing your virtual helper to do all the work. This makes them a worthy investment even for professionals. For starters, they can optimize themselves to suit hardwood floors, tiles and carpets. The right machine will leave your home sparkling clean.
Another positive is that the prices of robot cleaners have continued to take a dramatic fall. No longer an expensive investment, you can now bag yourself a quality smart vacuum for under $200.
Still, you will want to make sure the robot cleaner you buy meets your cleaning requirements.
So, curious about the best Robot Vacuums on sale? We've found the best to suit any budget!
Overview
The iLife Noisz is the cream of the crop. This smart robot uses CyclonePower technology to suck up dust, dirt, and hairs quickly. We really love the super slim modern design that makes this vacuum cleaner a pleasure to have in the home.
What We Like
It's often said that robot vacuum cleaners are not as efficient as traditional vacuums. Well, in that case the iLife Noisz is a myth buster. The design thin enough to get under your furniture and extract unwanted dirt from the hardest places. The smart sensors prevent the robot from running into obstacles and even differentiate different floor types such as hardwood and laminate. It will also alert you when it's low on power. For a single charge, you get up to 100 minutes of automated cleaning time, which is generous. As a brand, iLife are long established in the robot vacuum world. They've been manufacturing for over a decade, so you get great customer service in case of any issue.
What Needs Improving
Turns out, it doesn't like stray LEGO (then again, neither do our feet). Small toys got (briefly) lodged in the machine, although they did no harm. So this vacuum works best in an already de-cluttered environment.
The Final Verdict
Dirt, food scraps, or dust gathering in balls under the furniture...this vacuum cleaner handled it all. We're more than satisfied. It's clearly an Amazon best-seller for a reason.
3 used from $92.94
Free shipping
as of November 27, 2023 12:13 pm
---
Overview
This robot vacuum cleaner from Eufy is incredibly impressive. This machine has reduced our average cleaning needs from every week to around once a month. How, you may ask?
What We Like
This is a higher-spec model. It has high-suction power with dedicated carpet and floor cleaning modes. Thanks to the laser technology, it maps space with accuracy (single and multiple floors) and selects the most optimal route for covering the whole of the room. It effectively cleans in precise lines instead of randomly. You can even map no-go zones that your robot will never go into. We like the automatic charging feature – very innovative!
What Needs Improving
The one downside was that removing and emptying the dustbin is tricky until you get used to it.
The Final Verdict
This is a state of the art machine that is worth splashing the cash for. The laser technology is ahead of the game when it comes to cleaning precision, and nothing beats the convenience.
---
Overview
There aren't many Lefant models on the market, but this was an instant hit. This extremely effective robot vacuum cleaner uses an innovative mopping system combined with a three-filter cleaning process to leave your floors in perfect condition. You can even set it to auto clean so that you go to work, and come home from a long, hard day to a vacuumed home. There's no better feeling.
What We Like
The vacuum cleaner has several built-in sensors, thanks to the innovative Free Move technology. These give it the intelligence to avoid your precious furniture. It has a strong build, with heavy-duty wheels. Miraculously, these won't leave a single mark on even delicate wooden floors. Finally, the air-filtration system is indispensable, especially if your home tends to harbor a lot of dust, or you're a pet owner. The other benefit is the max suction power mode, effectively sucking up pet hairs, crumbs and more.
What Needs Improving
We did find the filters needed cleaning pretty regularly, however, we think this just shows how effective this little baby is at picking everything up.
The Final Verdict
All in all, this is a great robot vacuum cleaner. The Lefant is easy to use and dependable, exactly what you need for stress-free cleaning.
2 new from $88.88
1 used from $87.99
Free shipping
as of November 27, 2023 12:13 pm
---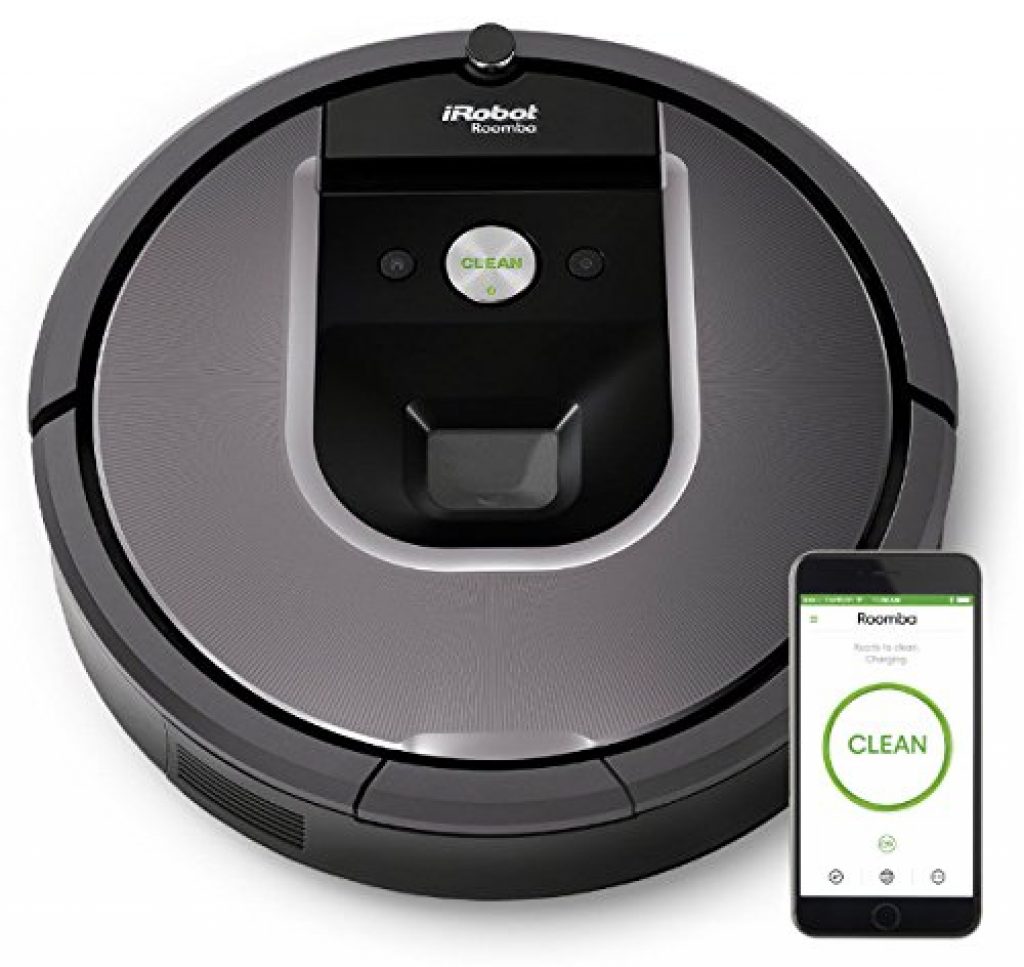 Overview
The Roomba 960 is iRobot's flagship vacuum cleaner, with a price to match. But is it worth paying extra? If you feel like splashing the cash, this robotic vacuum cleaner is worth every penny.
What We Like
This model offers a lot more power than the older 690 – ideal if you have a large home with many types of rooms and floors. Like the more affordable version, the 960 is slim enough to slide under chairs and couches. There's a built-in camera that maps your surfaces. Best of all, it will respond to commands without losing a sense of which parts of the floor are still dirty. Another great feature is the automatic recharging. If it runs out of juice, the 960 will pause and recharge, before continuing cleaning where it left off. There's also a boost mode, designed for carpets. Think voice activation technology is neat? Good, because like the 690, the 960 features voice activation from Amazon Alexa and Google Assistant. Get your vacuuming going even from the other side of the house with a simple verbal command.
What Needs Improving
Live in a huge house? Make sure that the base is located in a central part, otherwise, the iRoomba may struggle to find a strong signal.
The Final Verdict
Here's the deal: If you can afford it, we recommend the 960 over the 690. The extra features will make your cleaning so much easier that they're undoubtedly worth it. But if simple is your thing, go with the lesser model. You can't go wrong with either.
6 new from $549.00
7 used from $279.99

as of November 27, 2023 9:48 am
---
Overview
Goovi are the worldwide industry-leading brand for robot vacuum cleaners. This model is one of their flagship collection, and it's impressing everyone from ordinary people to professional cleaners.
What We Like
It's feature-packed, offering several specialized cleaning settings. This is on top of its smart auto-clean, which includes the coveted smart edge technology, allowing complete collision, or fall, avoidance. We're most impressed by the air filter. The machine collects even the smallest airborne particles as it cleans. They don't have the chance to fall to the floor and settle. This is fantastic if you're a pet owner, or if anyone with allergies lives in your home. This robot floor cleaner packs a powerful punch. With more than 1.5 hours of 1,600 pa suction power, followed by auto charging capacity, this cleaner will have no trouble cleaning even a large home.
What Needs Improving
This could be improved with the addition of a light indicating the need to empty. However, the many good points far outweigh this minor detail.
The Final Verdict
It thrilled us to find such a good quality, reliable and powerful automatic vacuum for such a budget-friendly price tag. This is a great buy.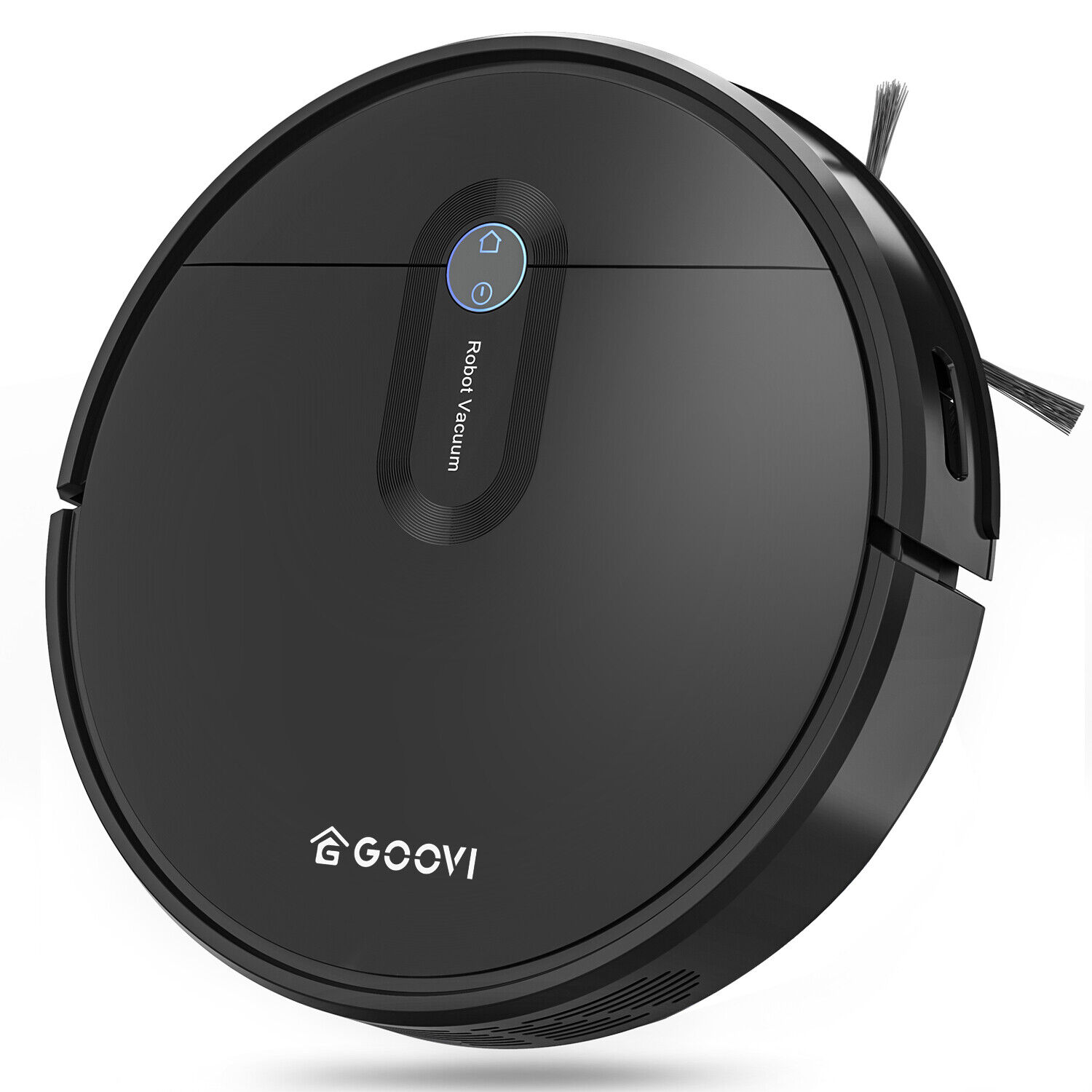 $

129.95
check latest price
as of November 23, 2023 4:18 am
Brushless motor with 2000pa suction power. 2 in 1 sweep and vacuum. 450ml dust box. We will respond ASAP.
---
Liked this page? Then check out some of our other trending articles now!