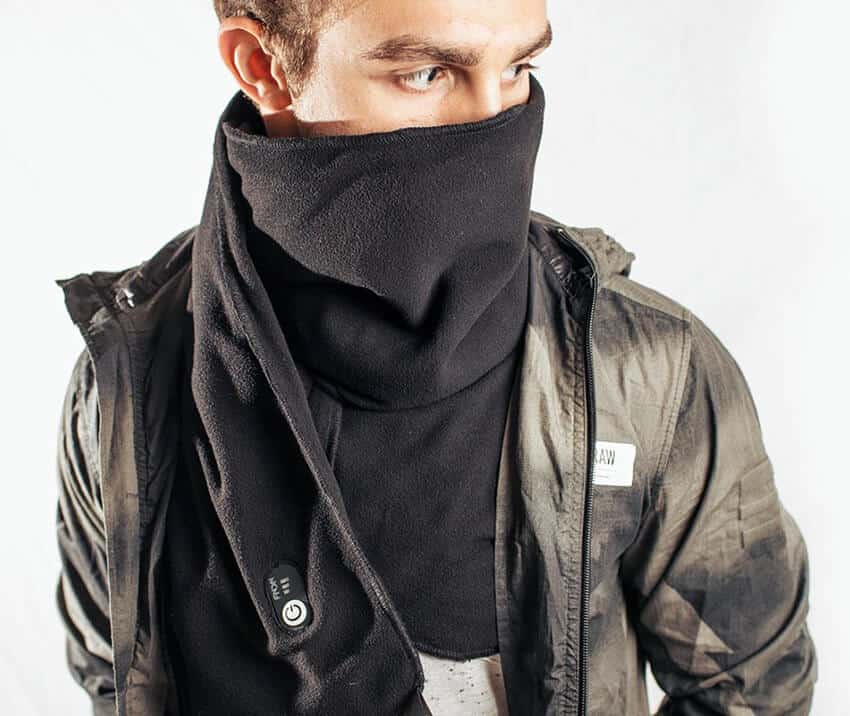 Last Updated on
Cozy and Therapeutic – What more do you want?
These are a wonderful invention, keeping necks warm and aches and pains at bay. Heating methods include batteries, a blast in the microwave, or even a pouch that, when shaken, starts a chemical reaction, warming the surrounding area – which, while sounding scary, is actually a bit fun, and something that you might do over and over again (obviously, I would never do this!).
Overview
This large scarf (shawl) is beautifully soft, cuddlesome, and long enough to give me the distinct impression that it is deeply in love with me. The feeling is mutual.
Features
Warm and Soft: Classic-designed electric warmer features a heated air-activated neck warmer that gives you heat in minutes.
Quality Materials: Made from luxurious micromodal fabric that is easy to clean (2 x softer than cotton).
Lasts for hours at a time.
Comforting and Pain Relieving: Whether if you have a painful neck, or just feel like you need a warm touch on your neck to relax, we have the solution.
Pros
This heated scarf (shawl) is so big and comforting that it also passes for a blanket. If your house tends to get chilly, or you're a frequent traveler, you won't be able to live without it. The shawl heats up instantly and the warmth will spread throughout your body. The comforting heat lasts for several hours, just enough for a nap!
Cons
I wouldn't use this on days when icicles form from my nose drips, as I feel that it just doesn't have enough heat to deal with those types of conditions.
Final Verdict
Warm, cosy and fashionably long, I like this, it can hug me anytime.
---
Overview
This useful scarf doesn't have batteries – you have no idea how pleased that makes me! It's just popped in the microwave for a few seconds!
Not only is it a useful, fashionable heated scarf for days out in the snow, but it can also help with neck or shoulder aches.
Features
Ergonomically designed to stay on your shoulder while walking around, treats shoulder and neck muscles
Ideal for neck and shoulder pain treats neck and shoulder muscle groups
The rice conforms to your shape and fills in every space where you need attention and relief.
The heat can last more than half an hour and increase your blood flow
Filling doesn't shift, and the fleece cover keeps the heat and provide insulation to your skin
Pros
I have used this when walking my very energetic and slightly insane Alaskan Malamutes and despite being dragged everywhere, it stayed in place, keeping me warm and comfortable.
The added and unforeseen bonus being that on returning home, my shoulders and neck did not feel the usual 'being dragged along by mad-as-a-bag-of-weasels sleddogs' aches and pains!
It also keeps its warmth for ages
Cons
I won't have a word said against this! The price is good, I love the red plaid colourway, and it looks great!
Final Verdict
These are going to make great gifts for my friends this Christmas! Perfect!
---
Overview
This is snug, snug, snug! And red. But mostly snug!
Features
Premium Material: The heated neck scarf is made of premium wool and carbon fibre, soft and warm, gentle for your skin, keeping you nice and cosy during a cold winter day.
Portable Power Bank Included: There is a 5000 mAH card form power bank in the package to charge your heating scarf every time anywhere when you need it.
Safe and Instant Warmth: The USB heated scarf has heating coil inside, which is made of premium carbon fibre with high density. It can heat up in a jiffy when you connect the power bank
Unisex Fashion: This classic-designed heated fleece scarf has hidden the carbon fibre heating coil in the zippered pocket. With classic braids and wooden buttons design, the unisex design is perfect for both men and women.
Perfect For: This rechargeable heated scarf is the perfect alternative for workplaces that do not allow office desk heaters. Either at home, at work or have fun outside, you can enjoy warmth anywhere you like.
Pros
This keeps every part of my neck and lower face warm – did I mention snug?
The Power Bank means that at any time, if I feel my scarf getting cooler, I can recharge it instantly, and I'm back to snug again!
Cons
My only issue with this is that I wish it came with different heat settings.
Final Verdict
This is lovely – well made, fashionable, and snug!
---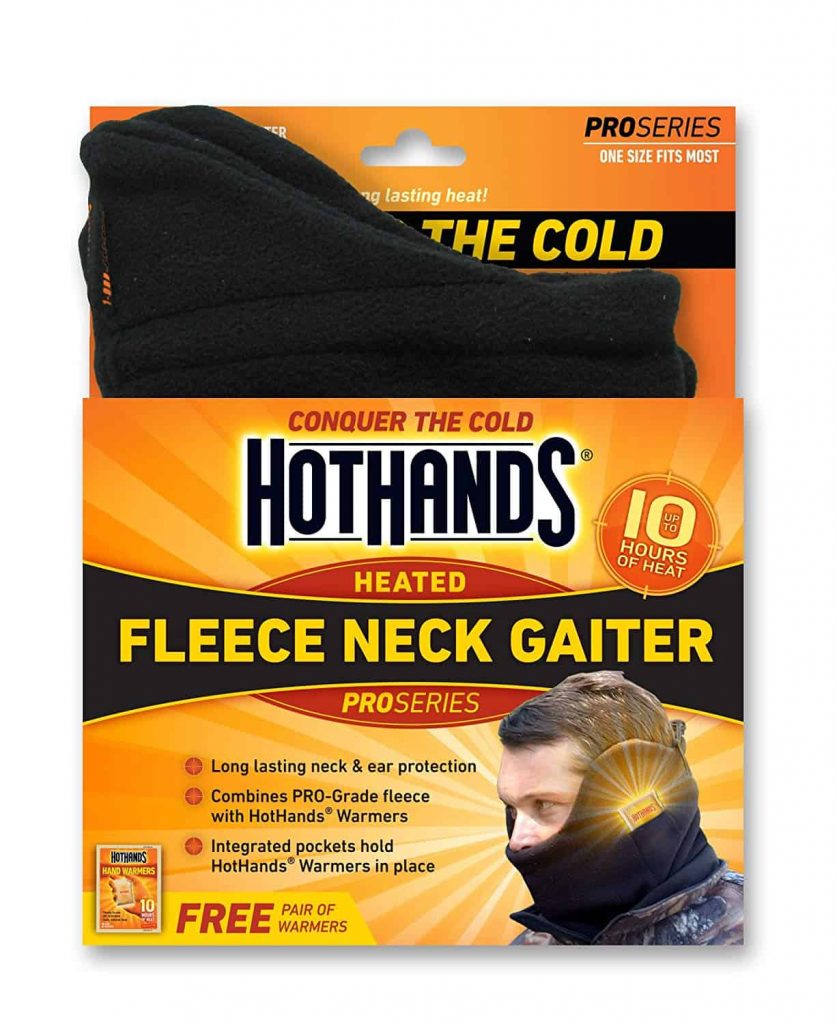 Overview
This fleece gator has an integrated pocket for the HotHands warmers to slip into. These little warmers work like magic – one shake of the pouch and they start warming up!
Features
Designed specifically for use with HotHands warmers
Integrated pockets to hold HotHands warmers in place
Includes a free pair of HotHands warmers
Pros
This works well, it's comfortable, retains its heat for several hours, and comes in a choice of colours
Cons
My only complaint is that the gator is a little large, but it doesn't affect the warmth or cosiness of the scarf.
Final Verdict
HotHands have made a brilliant neck warmer that does exactly what it's meant to!
---
Overview
This is a neat little scarf, not too heavy, or overpowering – not that I'm easily overpowered by a scarf, but just sometimes you want a warm neck and not to be completely hidden by scarf. Maybe that's just me?
Features
Cotton
Imported
Heated neck scarf delivers warmth on cold days
Great for skiers, sports fans, hunters, and more
Runs up to 3 hours on 3 AA batteries (included)
One size with 5.5-inch heated area that rests on the back of your neck
Pros
This scarf by Sunbeam kept me nice and toasty, but still fashionably cool. I like this a lot.
As an added bonus, the batteries are included!
Cons
The battery pack makes this a little heavy, and causes it to fall off my shoulder sometimes.
Final Verdict
A very good scarf, warm, washable, and great if you're spending all day outdoors.
---
Enjoyed this page? Then check out some of our other recommended articles at The Gadget Nerds