We Reveal The Best-Selling Smartwatches
Smartwatches have been a slow burner for many people, but as the technology improves and their popularity moves beyond gadget nerds, there are plenty of good reasons to buy one. Their range of abilities is growing rapidly, so what are the key features of a great smartwatch?
A smartwatch should be a suitable fit for your requirements and selecting one is very much like choosing a smartphone, with many similar elements to consider. For example, it may surprise you to know that some smart watches also function as solar watches, powered by the sun instead of disposable batteries.
Most importantly though, your smartwatch comes fitted with technology that connects to your smartphone. Look at the operating system to establish whether it's iOS or Android – for example Apple smartwatches are only compatible with iPhones. If you buy a model that's not compatible, you won't be able to experience many of the features that make a smartwatch so awesome.
Every smartwatch has a different display. However, most smartwatches now available use a colorful LCD screen or LED display, which let you view photos, apps and other content rich in color. LCD displays tend to be thicker than LED ones. Many smartwatches also feature touchscreens, instead of buttons. The downside to the sleeker look of a touchscreen is that some items can be tricky to target on a smaller screen.
One of smartwatch's abilities is to be able to synchronize data, including displaying notifications, alarms, social media, weather and so on, originally received on your smartphone. However, some watches can only handle certain data, so if this is important for you, you need to be aware of what your smartwatch can accept.
It's also important to consider the battery life of any prospective smartwatch. How long do you need it to last before charging? Does it need to survive a full day at work, then an evening out and about? Some batteries can last for 100+ hours (or 6-months if solar), and some only a few.
Many of the newer models include water resistance, and the ability to make and receive phone calls, so it really is a case of shopping around and deciding what you need your smartwatch to do.
Now let's take a closer look at the best-rated smart watches of the year: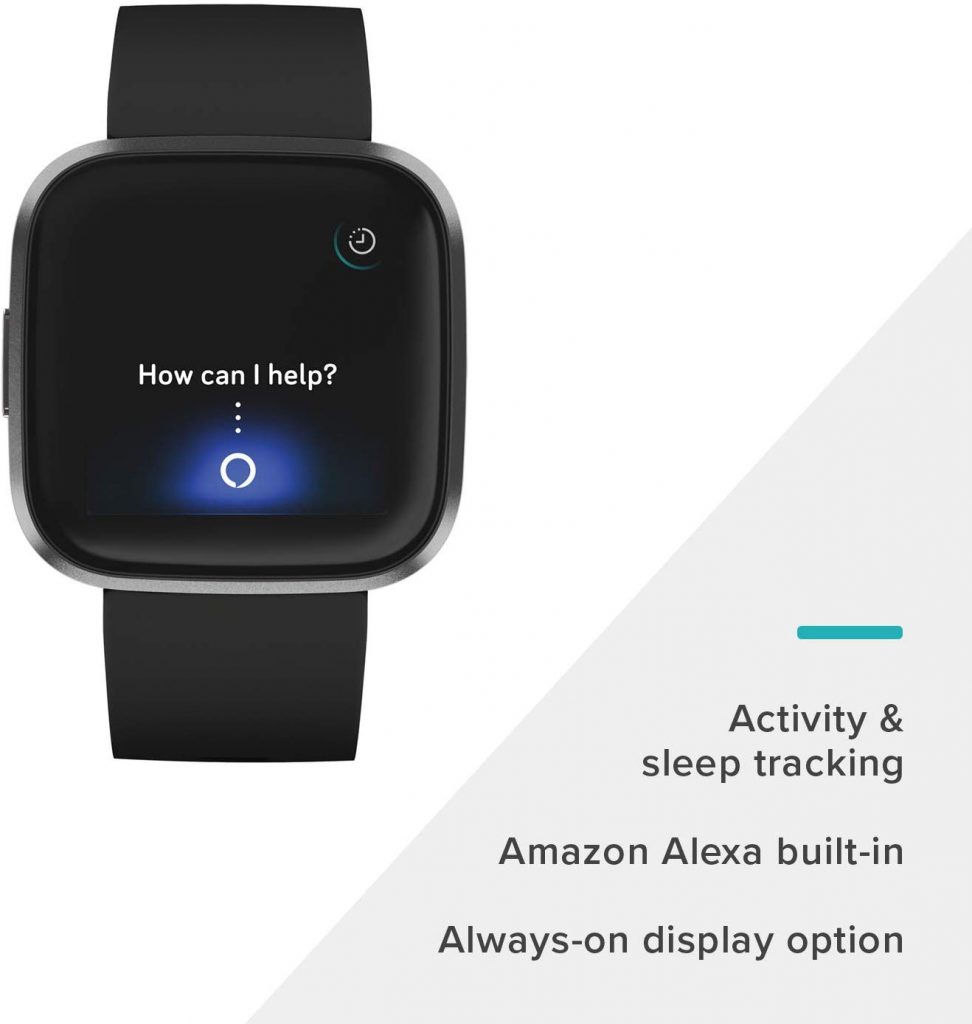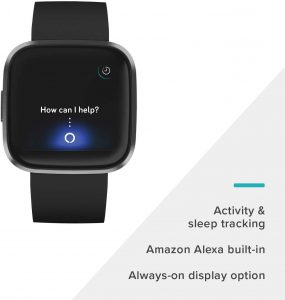 Overview
This is a truly smart smartwatch; rounded corners, soft beveled edges and changeable straps give a stylish, very wearable look for either gender. It uses one button and a touchscreen interface. It very quickly synced with our phones, and with a quick glance at the manual, we were up and running.
What We Like

If health and fitness are your main reasons for getting a smartwatch, the Versa has it all. It's aimed at a large range of people from casual walkers to dedicated runners, cyclists, swimmers and serious gym fans. We love the fact that it also focuses on other, less arduous, but equally important, aspects of health – meditation, calmness and sleep. The Versa has a large number of other, non-health related apps available, too, and a really customizable interface.
We wore our Versas for many hours continuously in complete comfort and the battery lasted from several days to more than ten days, depending on how much we made it do!
The Fitbit Versa packs a ton of smart features including: 24/7 heart rate monitoring, sleep stage tracking, store 300+ songs and download straight from Pandora or Deezer, 15 + exercise modes featuring run and swim, GPS tracking and water resistance.
What Needs Improving

The Versa lacks the Spotify app, which is a little disappointing, but it's not a deal breaker.
The Final Verdict
This is a great little smartwatch that does everything you need and a little bit more. If style and functionality matter – this is the one for you.
4 new from $179.00
Free shipping
as of September 30, 2023 12:11 pm
---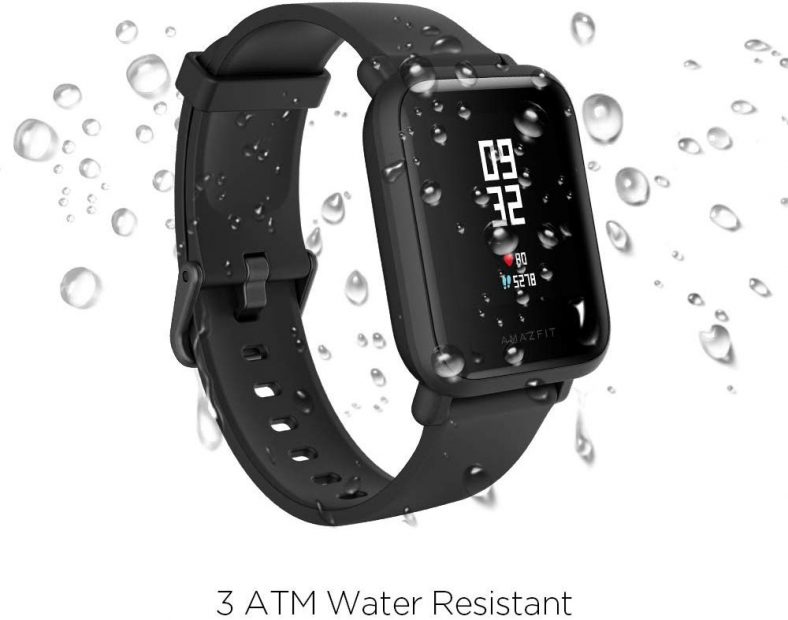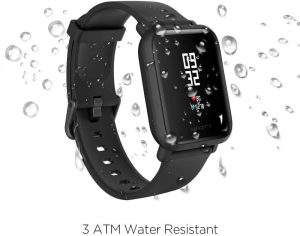 Overview
This super lightweight smartwatch feels tough and rugged; designed with a matte-textured body, and a stylishly curved screen, it's withstood every knock and bump we've thrown at it.
It took us 15 minutes to sync everything and find our way around; the manual does cover it all – we just decided to go off-piste!
What We Like

The mix of side button and touchscreen makes sense when you realise how easy it would be to accidentally swipe the screen when working out, but requiring the button to wake the Bip up eliminates that issue.
You can do a ton with this smart watch. Aside from fitness tracking in special sport modes, you get: 30-day battery life (!), GPS tracking, quality of sleep and heart rate monitoring, notifications on calls and texts, social media alerts (Facebook, Twitter, Whatsapp, LinkedIn, Snap), weather forecasts etc…
The interface is simplicity itself, swiping left for most operations, and tapping if more details are required. The main screen allows email access, calls and messages, while the status face allows you to access current stats for steps, heart rate, distance travelled, calories burned and so on. We love how simple and intuitive the Bip is.
We kept forgetting we were wearing it due to the awesomely comfortable fit, and the battery life is great – after a week, it's still at over 70%, although, obviously, this depends on usage.
What Needs Improving

There are a limited number of optional faces – this is only relevant from a style perspective, and doesn't affect anything else, as all are equally user friendly.
The Final Verdict
For the price band this is an awesome smartwatch. It's well made, tough, and efficient, with accessible and multiple varied functions.
---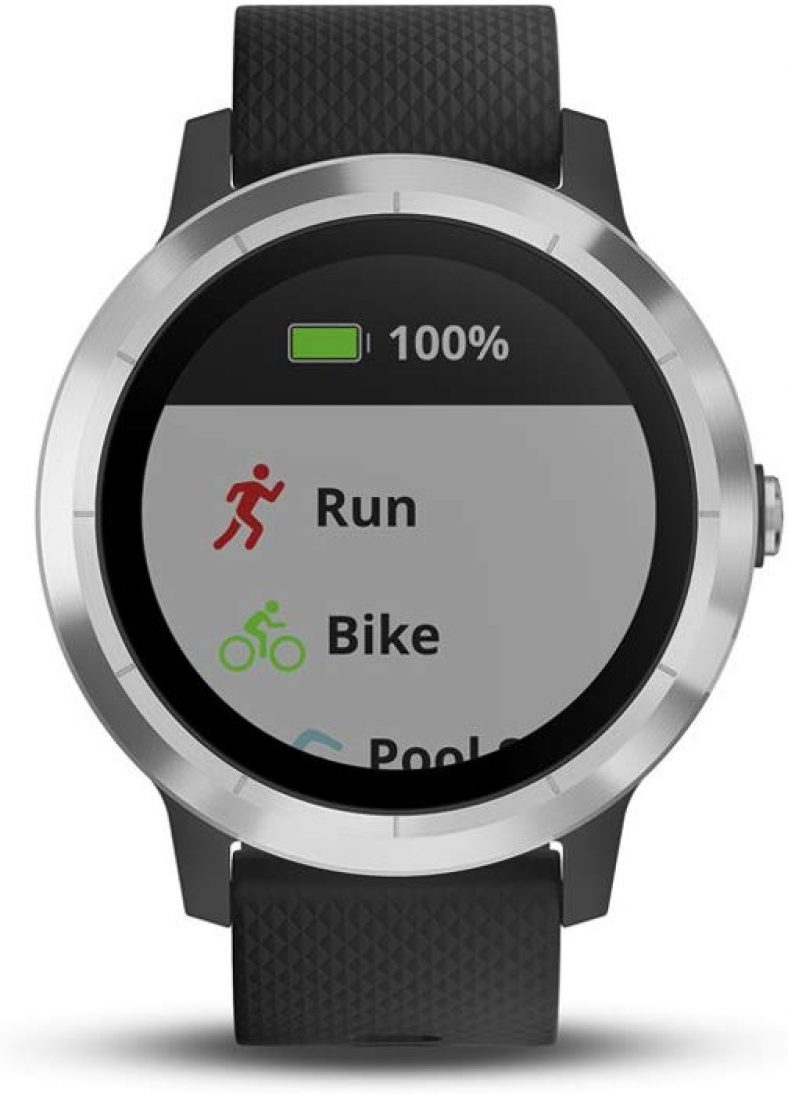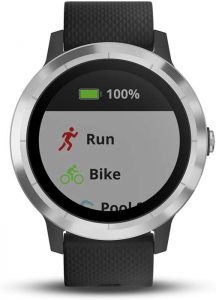 Overview
The Garmin design is nicely understated. Looking much more expensive than it is, this smartwatch is simple and elegant. The lack of branding makes a pleasant change from devices covered in loud and obvious logos; this is a watch that doesn't need a name, it just does what it does quietly and efficiently.
It's sturdy, feels rugged and synced without any fuss.
What We Like

The first thing that struck us about the Garmin is how responsive it is. Notifications came through and were easy to access and respond to. The interface is incredibly intuitive, and there are multiple face design options to choose from.
Calls were crisp and clear, with no distortion, and the monitoring functions seemed extremely accurate.
What Needs Improving

The only flaw we found was a slight lag with the GPS tracking, but it wasn't enough to be an issue.
The Final Verdict
You'd be forgiven for assuming that the Ticwatch is a big budget smartwatch. We were so impressed with both the design and performance that several friends will be receiving these as gifts.
4 new from $186.70
10 used from $64.99

as of September 30, 2023 12:11 pm
---
Check out our other hand selected recommendations!