Camping Gift Ideas
What to get the camper in your life
It's that time of year again – time spent worrying over the perfect gift, the mad dash at the stores, only to find they sold the last one seconds ago, and it's not just at Christmas. With extended families, wider circles of friends and work colleagues, there's birthday gifts to think about throughout the year, too.
It's awesome to have struck gold with the perfect gift idea, bringing a little ego boost that says 'no-one else will have thought of this, they're going to love it' and in many ways, although flowers, chocolates and a decent bottle of wine are all gratefully received, nothing satisfies both the giver and the recipient quite like something unusual and well-considered.
Many of us love the great outdoors, getting away from the stresses and strains of everyday life to go camping, and contemporary camping equipment is a vast improvement on the leaky canvas tents of yesteryear. With the vast geographical variety across the States, there's no limit to the possibilities and you can visit somewhere new every weekend without ever getting bored, or indeed, breaking the bank. It's something the whole family can enjoy together, and with the huge amount of winter camping gear available, it isn't limited to just the warmer months.

What to get for the camping fan in your life?
There are endless possible gift ideas for the keen camper, and many of these can be transposed to everyday life, too.
Heated gloves are an awesome idea, and these ones from Savior are exceptionally warm and cozy. Ideal if thawing out the vehicle, or erecting a tent, they won't break the bank either.  Heated scarves, too, are amazing, and a neck gator from HotHands will soon become an indispensable gift.
Both of these ideas are perfect for camping, when, even in the summer months, the mornings can be chilly and a little warmth is welcome while you brew the morning coffee.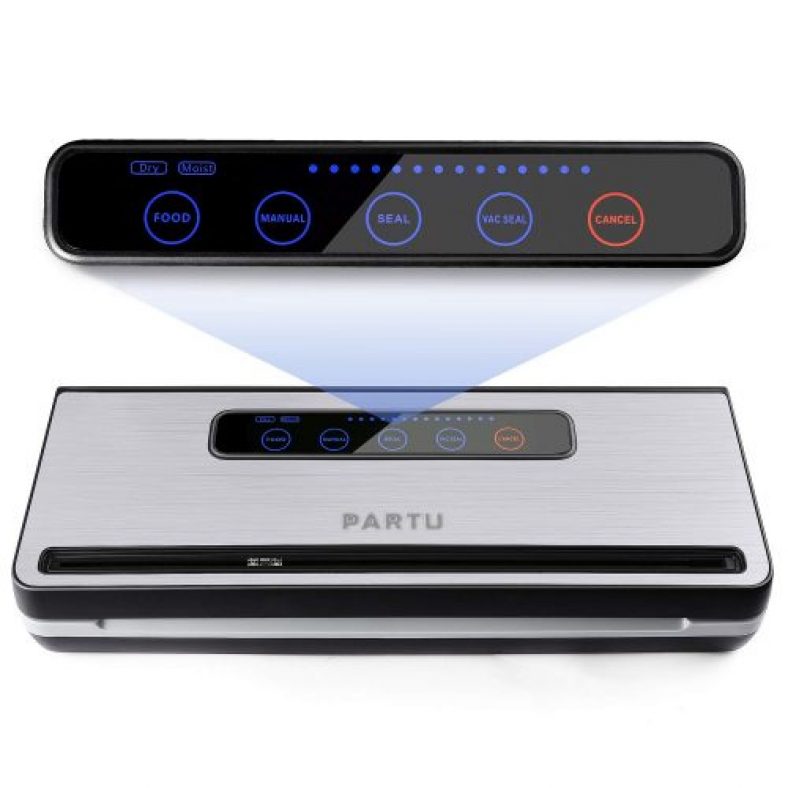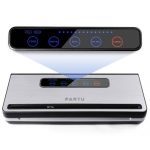 An unusual gift idea for the adventurous camper who likes to get away from any form of civilization is a vacuum sealer. Yes, really! Rather than loading down their backpack with cumbersome packets of food, a vacuum sealer allows delicious meals to be prepped in advance, at home, sealed and preserved perfectly, and taking up very little room, packed for their trip. Once camp is established, boil a pan of water and pop the sealed pouch in to cook – perfect and so simple. This model from Partu is ideal; easy to use, budget-friendly and it seals perfectly. What more do you want?
If you're really feeling the love, for not many more dollars, you could get your lucky gift recipient a brand new 4 person tent! This one from Coleman is light enough to be attached to a backpack, and the pop-up design means it's erected in minutes. There's plenty of space and it's suitable for all but the harshest of conditions.

Now, imagine that tent with a couple of comfortable camping chairs around the fire pit, whilst the vacuum-sealed meals cook, and these from Cascade Mountain Tech are lightweight, super comfy with their added back support, and come with their own carry case.
As the sun sets, and the chill draws in, those heated gloves and neck gator would be very welcome, as would a hands-free headtorch. Saving the embarrassing and possibly painful stumble to the john, this torch from LuminoLite is a great gift for kids to give, with an allowance-friendly price tag.
As you can see, then, there's no end to the gift ideas for the camper in your life. For more great camping presents, hop over to Survival Market Place for tents, clothing and other outdoor gear.
The National Park Service also has some great suggestions for what to take on a camping trip, so have a look through their list for even more ideas.