Building Your Own E-Bike Is Simple With A Conversion
Electric bike conversion kits are some of the best equipment for cycling lovers. If you're not prepared to buy an electric bike outright, or simply want to add a little "oomph" to your trusted traditional bike, then this is definitely for you. These incredible kits contain everything you need to go electric; allowing you to install a motor, a control panel and a battery to your bicycle. And the good news is that building your own e-bike is relatively straightforward.
Here are just some of the reasons why you should convert your bike now:

If you have a bike that you love and that's comfortable for you, or the type of bike that you like isn't available as an e-bike, then a conversion kit is the ideal solution to having the best of both worlds.
Conversion kits can be swapped between bikes, giving the option of trying electric-assist on several different machines.
Conversions can be great value for money. If you have a 'recipient' bike lying around or have picked up a decent quality one at a good price, it can be converted quite cheap when compared to the cost of a new e-bike of similar quality.
If you already have a bike you want to make electric, kits are generally a more environmentally friendly option as a complete brand new bike doesn't have to be manufactured. Besides, if you're the type that takes your bike on vacations, having the option to go electric whenever you are a bit behind schedule is also a great asset.
If you're thinking of doing electric bike conversion, what features should you look out for?
Motors with a front hub feature a design that makes them easy to convert. Combined with rare issues regarding compatibility with bikes, they may be the best way to go about a conversion.
Consider these things:
Will there be enough space for it? If the space is too large, washers can be utilized to ensure a good fit.
How are the front forks designed? They should be designed in such a way that lets the motor spin with no disturbance.
Can the battery fit in? For example, if your existing bike is foldable and you want to convert it to an e-bike, folding electric bikes will command a specific alignment for the motor.
The space between the dropouts should be sufficient if you plan to fit a rear hub motor.
The wiring needs to be long enough to run from the motor to the battery, and the other system components. With some conversions, the controller as a separate part, and should be fitted on the bike. More polished conversions place it within the casing of the battery, which is preferable.
There are some excellent, and easy to install, conversions on the market, so we're going to get our wheel nuts out and put the best selling kits through some rigorous tests.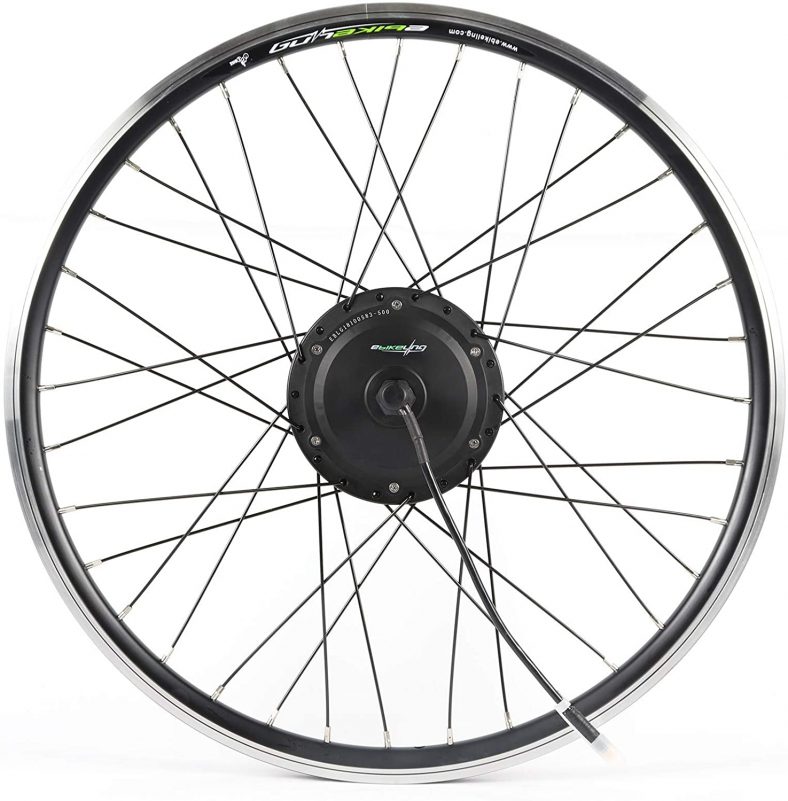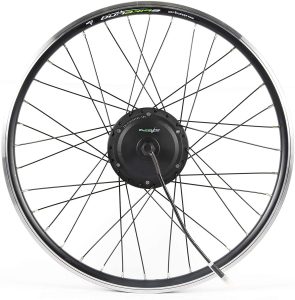 Overview
Including a 500W brushless hub motor, a 26'' whole rear or front wheel, controller, brake pullers and LCD display, this kit contains everything you need to turn your trusty old steed into a top of the range e-bike. The instruction manual is clear and very easy to follow, and all the components are well made and work reliably.
What We Like
This conversion is simple to fit – everything seemed to slot into place with no bits left over to cause worry, and we were cruising around in under an hour. However, we suggest following the instructions to the letter just in case.
It doesn't add much weight to your bike, so would be great for commuters who don't wish to arrive tired and hot at the office. Gliding along on your e-bike – just imagine it.
What Needs Improving
We did notice that after 20 miles or so, we had to tighten the rear spokes as they were creaking a little bit; however, the issue has never happened since.
The Final Verdict
Hassle-free to install, this conversion has everything to turn a run-of-the-mill bike into a powerful e-bike.
---

Overview
Turning your existing bike into a 18mph top of the range beast is easy with this conversion from Auto Express. It includes a 36V 500W Motor, 26'' wheel, controller, brakes and more. The quality is obvious on opening the carton, and everything is very safely packaged. Looking good so far.
What We Like
Although this kit is quite basic and uncomplicated, the end result is just what you want from an e-bike. With the power to reach 30mph, this was great when fitted to a rugged off-roader. It coped extremely well with hills, and uneven ground just kept motoring along with no complaints.
What Needs Improving
The instruction manual was disappointingly vague, and not much help. Good old internet came to our rescue, and there were plenty of YouTube videos showing us exactly how to fit this particular conversion.
The Final Verdict
A high-quality conversion for a very budget-friendly price. Hassle-free, providing plenty of power and fits well. This one's easy to recommend.
---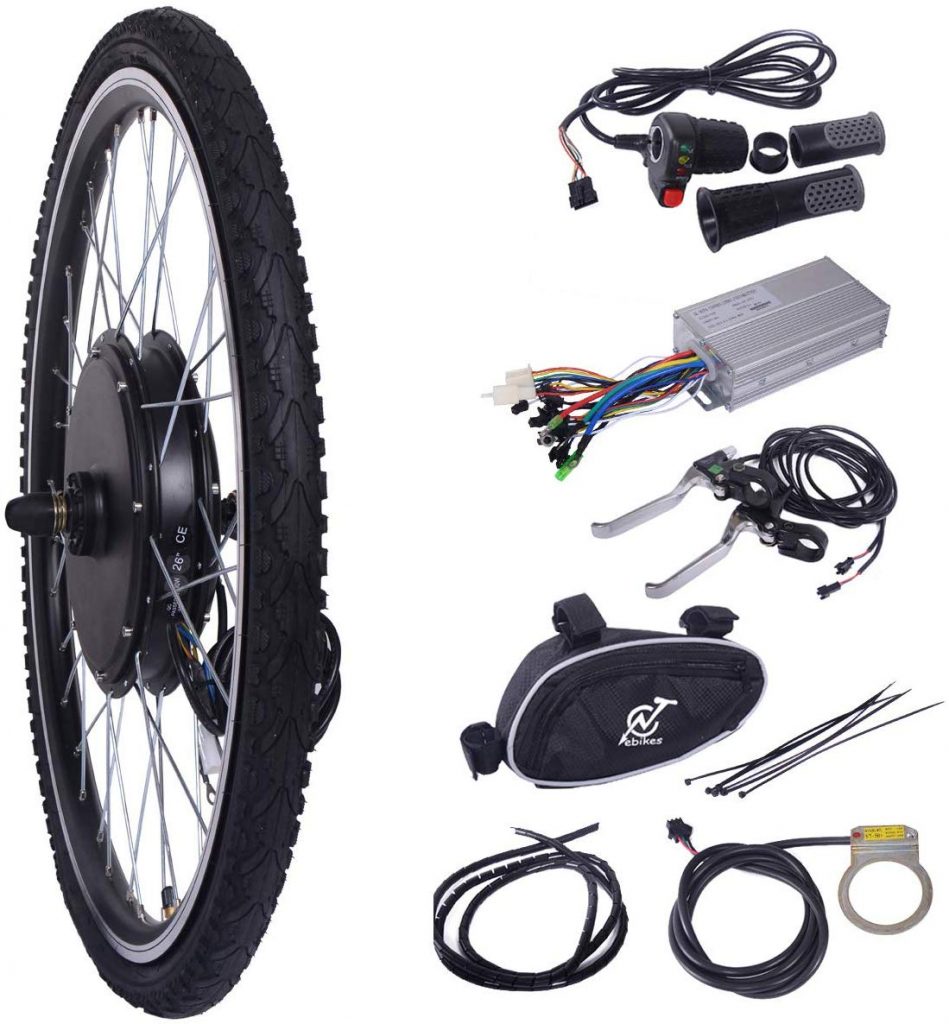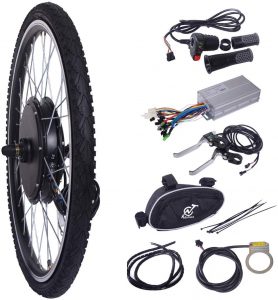 Overview
Included in this conversion kit is a 1000W motor, 26 x 1.75 inch front-wheel, 48 V controller, a twist throttle, battery power indicator with a battery carrying case – everything you need to successfully build an e-bike. The components are well made and designed to fit your bike perfectly.
What We Like
This allows you to swap between two power modes – the full 1000W power or 750W via the intelligent motor controller, depending on when you require pedal assist. This is a great idea that doesn't make installation any more complicated. We tested it in a variety of conditions – steep ascents, fast descents, bike paths, gravel and uneven, raised sidewalks and it coped with them all admirably, with a top speed of 30 KPH.
Although the instructions are easy to follow, the installation followed a logical process and made perfect sense.
What Needs Improving
We had to use a couple of washers to enable the chain to lie in a straight line and create some space between the hub and the chainstays.
The Final Verdict
This conversion created a really useful, powerful and versatile e-bike - perfect for cruising around town, commuting or going rural.
---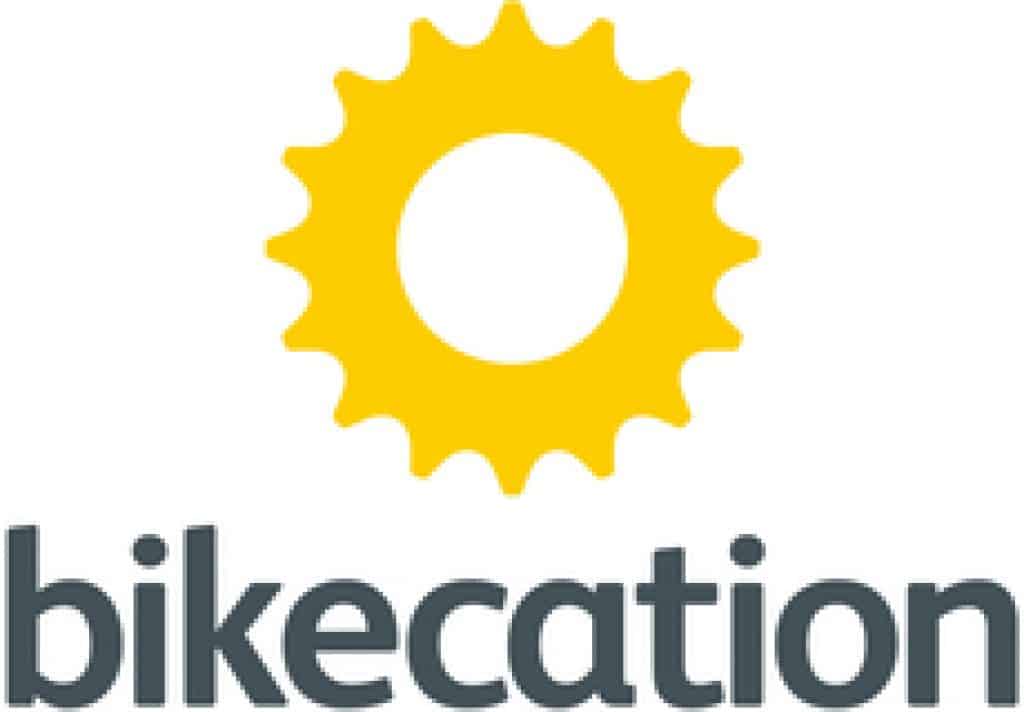 This page is endorsed by Bikecation. For amazing cycling holidays, visit Bikecation.co.uk!
---
If you enjoyed this review, don't miss: