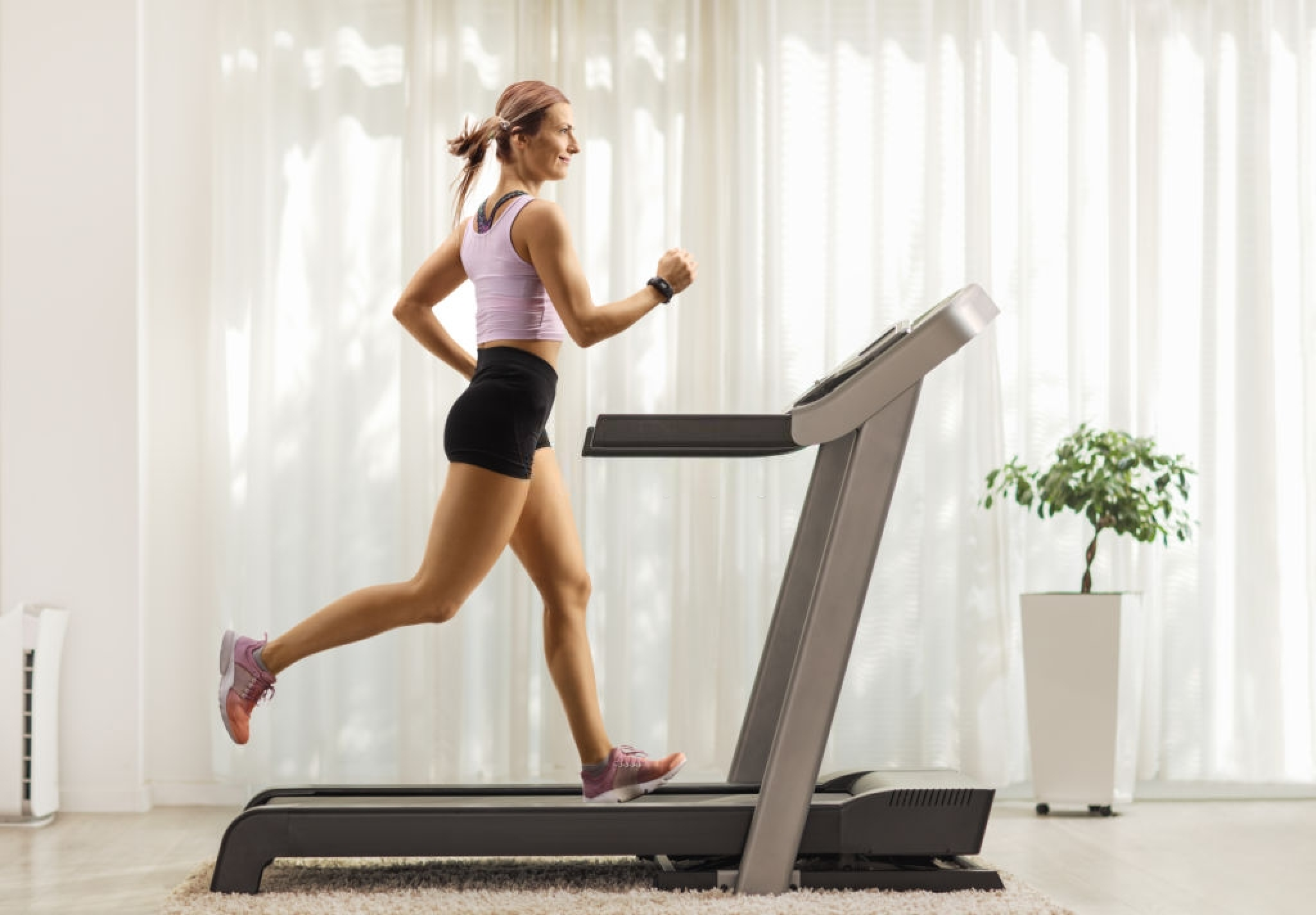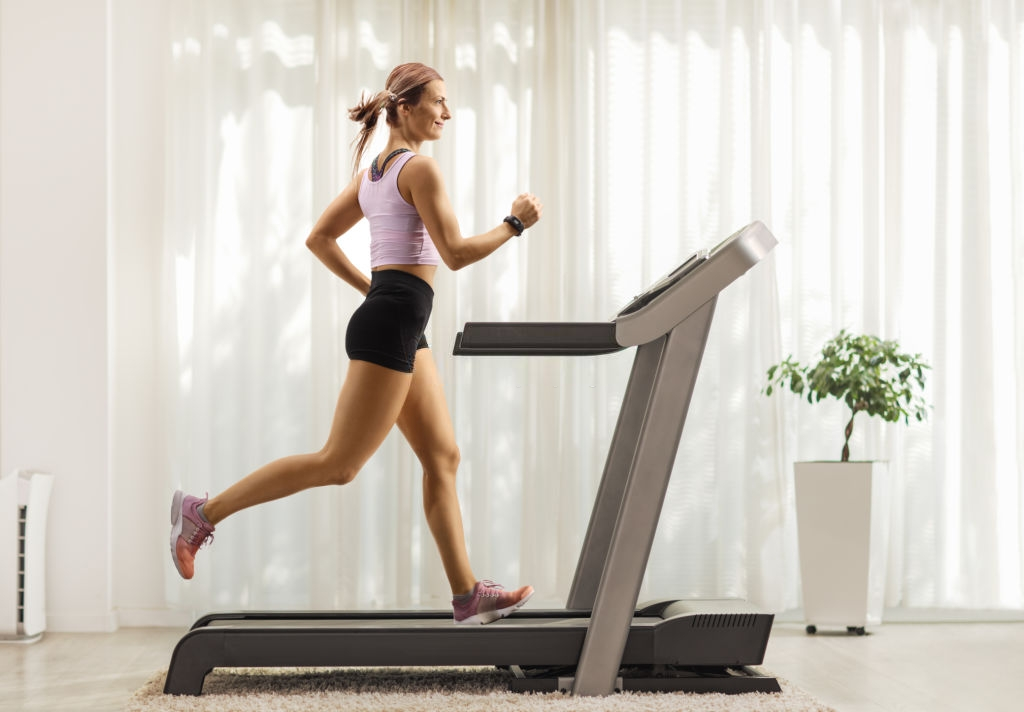 Running is a great way to lose weight, increase cardiovascular capacity, tone up and beat the blues. Walking, too, has the same advantages, and is an excellent alternative for those with joint problems, carrying a bit too much weight, or the elderly. In fact, for such a natural ability, running and walking are some of the best forms of exercise. But what happens when you can't go out and run, or have a walk in the park?
Folding treadmills are an excellent addition to any home gym, and, being so easily stored away when not in use, perfect for the living room. Offering all-weather exercise, many machines include gradient settings to emulate hilly terrain, adjustable speeds within the walking/jogging functions, and even bars to assist those learning to walk again after an accident. With LED displays to monitor heart rate and other exercise data, they are the perfect alternative when staying in is the new going out.
Our foldable treadmills have to be of the highest quality before we can recommend them to you, and in order to establish that quality, we subject each model to a series of tests – which actually involves us nerds stepping away from our keyboards! We check for a number of criteria, including:
Quality of build – our treadmills must be manufactured perfectly, and meet our highest specifications
Design – in order to be recommended every feature must be accessible and user-friendly, while the folding feature has to be smooth, simple and quick
Functionality – our treadmills must do exactly what what they're supposed to by allowing you to get the workout you want
Value for money – by assessing the quality alongside the price, we can accurately judge whether the treadmill offers value for money
Features – what exercise data does the treadmill measure? Does the treadmill include speed settings or a gradient option?
We only recommend foldable treadmills that come through our tests with flying colors, and that way you can browse in complete confidence.
These, then, are our top foldable treadmills of 2021.
---
Overview
This highly portable, well designed treadmill from Sunny Health and Fitness is a great addition to any home gym. Sturdy, with great build quality, and a comfortable running surface, the option to listen to music while you workout is an added bonus. Offering controllable speed changing up to 8mph with a near silent motor, this looks good so far.
What We Like
Unlike many treadmills you find in the gym, the running surface is nicely cushioned to reduce, not only joint stress, but noise – no one can hear you coming! The display monitors the full range of workout data with a clear readout, whilst listening to your fave tracks spurs you on. The folding mechanism makes this simple to move around and it's remarkably easy to carry.
What Needs Improving
We found the instruction manual a little confusing, however the controls are so simple that this wasn't a hindrance.
The Final Verdict
If you're looking for a smooth, well built treadmill, that's easily portable, and gives you the option of playing music whilst you run, this is the one for you!
---
Overview
Goplus have produced an unobtrusive, but solidly built, treadmill. The innovative design allows for regular use and, by folding down the front bar, an under-desk walker. It also incorporates a two-level exercise system – walking or jogging up to 2.5 mph, or faster running at 8-9 mph, and within those settings, easily adjustable speed options. With Bluetooth speakers, remote control, and fixings for mobile devices, this is a versatile, good looking treadmill.
What We Like
This has so many options, it's hard to know where to start. Allowing you to watch videos, talk to friends or play music are awesome touches, the treadmill surface is decently cushioned and kind to joints, and we love the two-level exercise system. Offering the option to pop this under your desk for a leg workout from your chair is genius, and the silent motor means that no one would ever know you're walking off the stress! Available in several colors, this easily portable treadmill has it all.
What Needs Improving
Although it does mention this in the instructions, it's in small print, so it's worth noting that this treadmill needs a drop of lubricant before starting it for the first time – an easily achievable task.
The Final Verdict
Stylish, well built with numerous exercise options, including an under-desk workout, this is a must-have for any exercise enthusiast.
---
Overview
From Ravent, this folding treadmill is compact and solid, with wheels for easy mobility. Coming with in-built workout programs, and a visually appealing LCD display, it's simple to just get on and run, monitoring your progress as you go. The cushioned surface is comfortable, offering a good grip, and the powerful motor is near silent and comes with an auto-stop safety feature.
What We Like
The pre-programmed exercise routines are a great idea, providing an achievable daily goal, and offering feedback on your performance, while the auto stop gives you peace of mind. Although with the super grippy surface, there's no chance of slipping, the knowledge that the whole thing would switch off if we did was quite reassuring.
What Needs Improving
Although this treadmill folds smoothly and easily, it is quite heavy to move around, however the addition of the wheels negates this difficulty.
The Final Verdict
Ravent have produced a great treadmill that provides tailored exercise routines, comfortable running surface, and a quietly powerful motor - this is a great addition to any home gym.
---