New Year is the time we traditionally sign up for gym membership, doubly determined to get fit and toned for the summer break. That determination frequently wanes and by March, many of our good intentions have collapsed under the weight of multiple time and financial commitments.
But any time of year is good to turn the tide on getting fit and aim for the body you've always dreamed of. However, the demands on our time and budget are still there, and gym membership is, let's face it, an added expense that we might not want to pay out. But there is a way around, and many people are finding that, after the initial outlay, a home gym relieves them of those worries – not to mention the nagging guilt that we should really be at the gym when we're tucking into fries and watching the game.
So, how do you go about setting up a home gym? 
A home gym needn't be an expensive or space consuming project – you don't need a $10,000 piece of kit to tone up, lose weight and get fit, or a spare room to convert. Just a couple of multipurpose items and you can carry out a full and effective body workout in front of the TV, without breaking the bank.
Manufacturers have been quick to jump on board the home gym revolution by designing products that work multiple body areas, bypassing the need for separate benches, presses, weights and so on. Keep in mind to do a bit of cardio every now and then and look into getting a hybrid or an electric bike!
We're taking a look at the best home gym equipment – apparently, we actually have to test these products, so we're stepping away from our screens and dreaming of being the first-ever buff nerds (apologies to any buff nerds out there… who are we kidding!)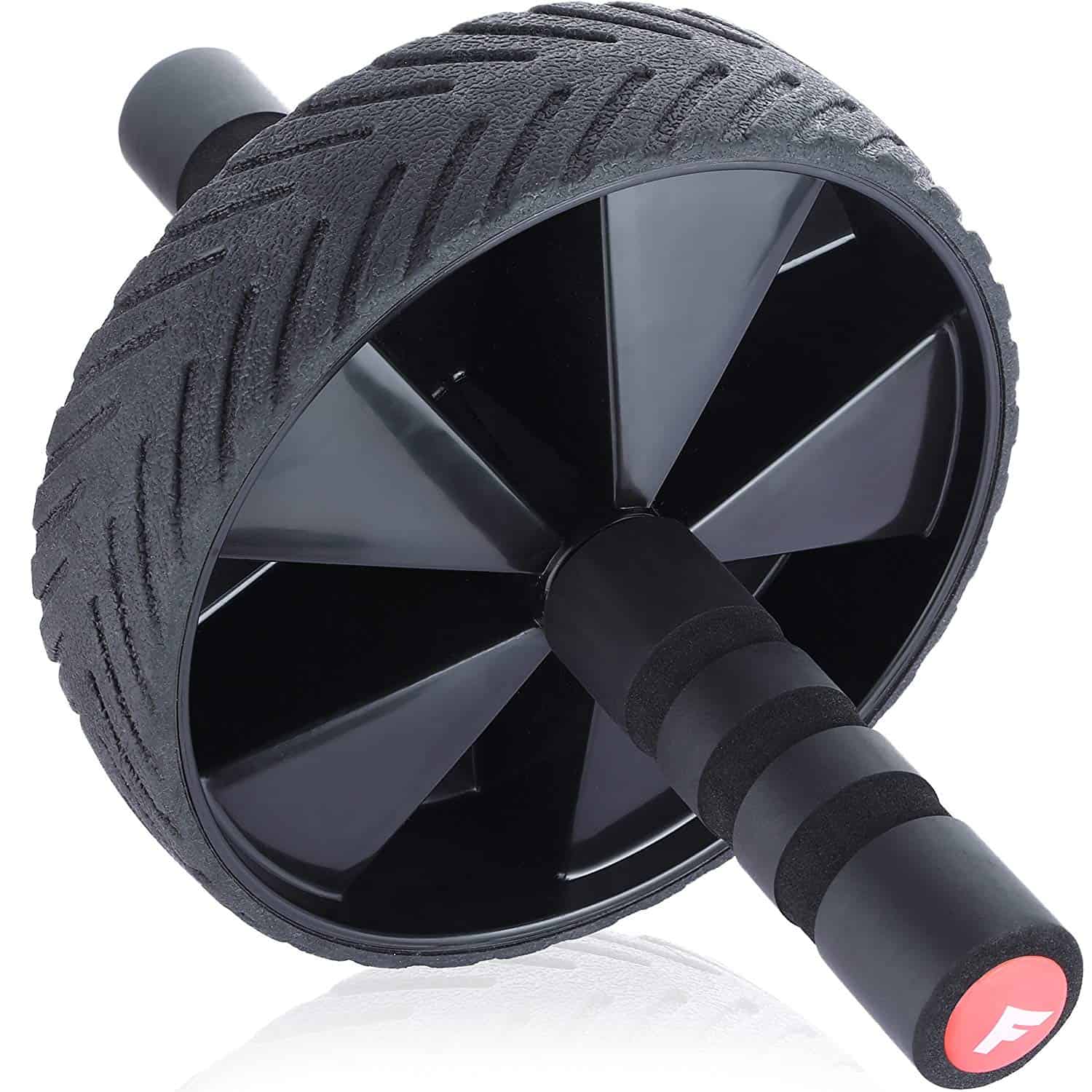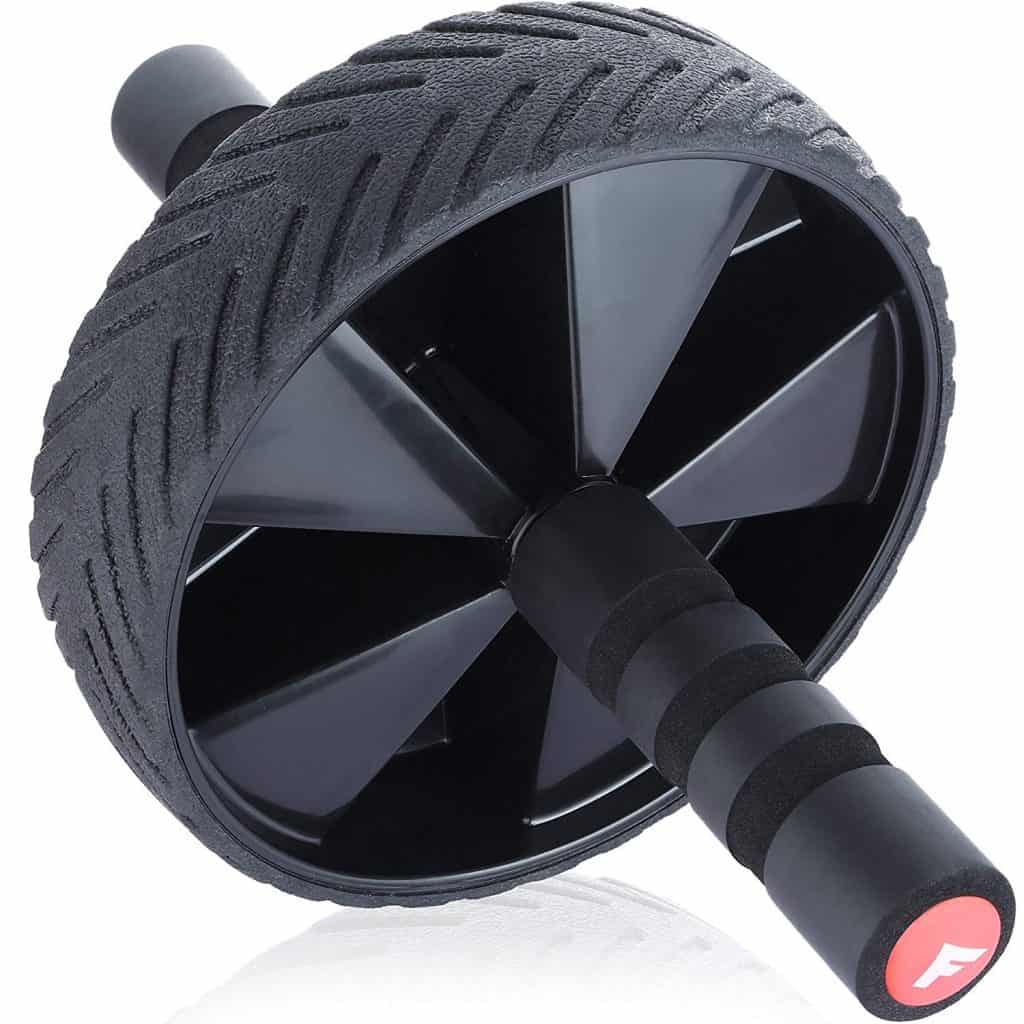 Overview
This deceptively simple 'wheel on a pole' is solidly designed, with ergonomically padded handles and a wheel made from stainless steel, non-slip rubber and highly durable PVC.
It comes with three free gifts – a comfortable, and, it has to be said, very welcome, kneepad, a nutrition e-book crammed with dietary and fitness guidance, and the Ultimate Ab Workout, an e-book for fitness training ideas and advice.
What We Like
Claiming to strengthen core muscles, burn calories and tone the abdominal area, this roller takes a lot of effort to use, but boy, could we feel it working! It managed to find muscles that even the medical professionals didn't know existed, and worked them to a pulp. There's no slipping or sliding with the wheel grips, and the knee pads preventing us from wheeling our way to the other side of the office.
The e-books are packed with good advice and a variety of exercise routines, both long and short, to give you effective workouts for shoulders and upper arms, as well as the abdominal area, and after a couple of weeks of regular use, we were actually looking more toned.
What Needs Improving
The e-books are sent out after your wheel is delivered, so it took a week for them to arrive in our email.
The Final Verdict
If you want an extremely effective abdominal, core, and shoulder workout that also burns calories, can be done anywhere, and it ridiculously simple to use, this ab roller is the one for you.
1 used from $12.82
Free shipping
as of September 30, 2023 11:32 am
---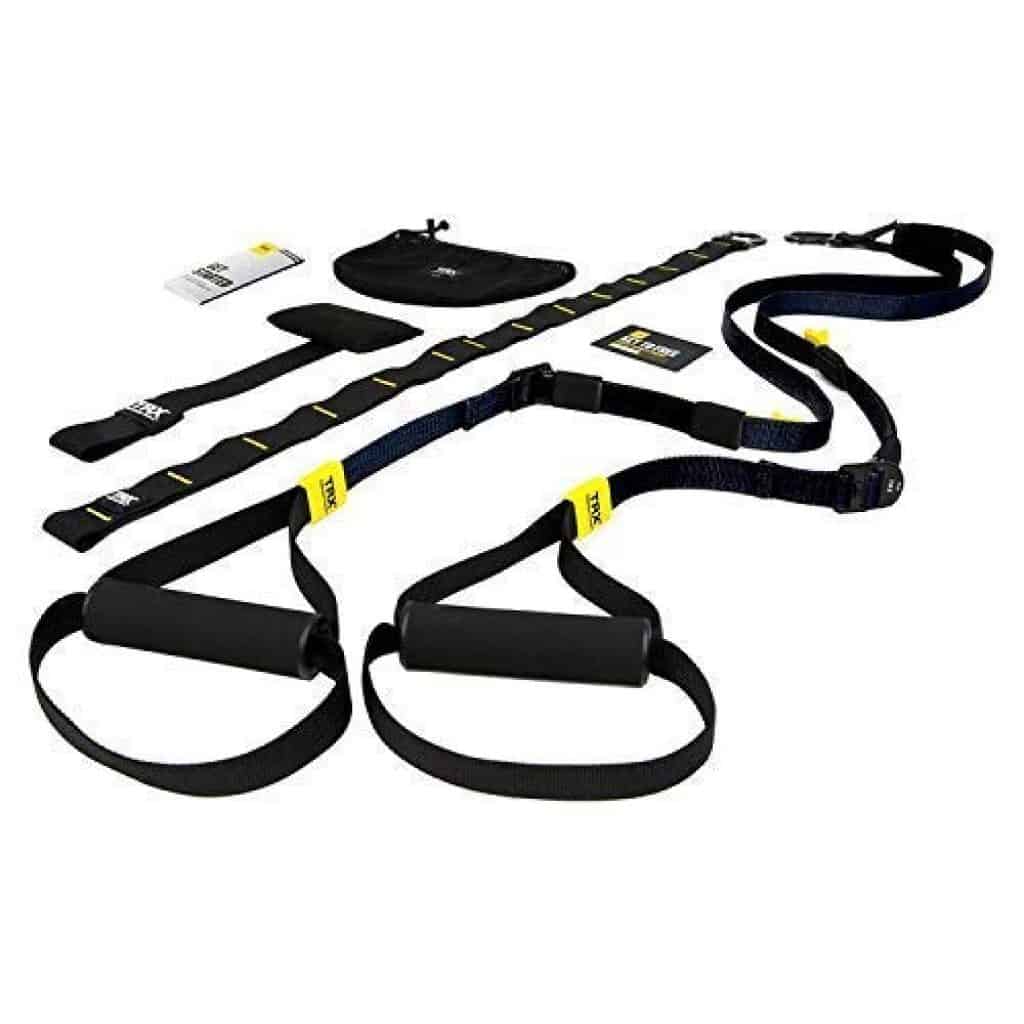 Overview
Designed by a Navy SEAL Squadron Commander, this well-built suspension training kit is used by athletes and coaches across the US. Efficiently using your own body weight as resistance, with just one anchor point, you can adjust your workout simply by moving your body and working against gravity to a greater or lesser extent.
What We Like
Being lightweight, this kit is easily portable – just pop it in your bag, and, in under a minute, you can have a quick, impromptu workout in your lunch break, in the park or even at the beach. With more than 100 exercises you'll never get bored, and there's something for everyone, whatever your level of fitness. Needless to say, we started with the easy ones, but soon progressed to the harder levels. With so many options, we were able to work every inch of our bodies, not a muscle left unstretched.
What Needs Improving
We did find that after a long, intensive workout the absorbent foam handles did get a little slippery. However, a few pieces of tape soon provided us with the perfect grip once more. 
The Final Verdict
If you want a multi-muscle workout that can be carried out anywhere, simply and effectively, this does the job perfectly.
---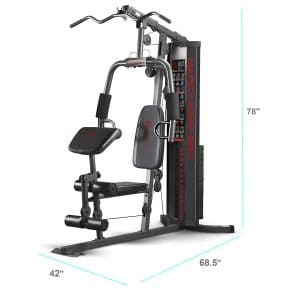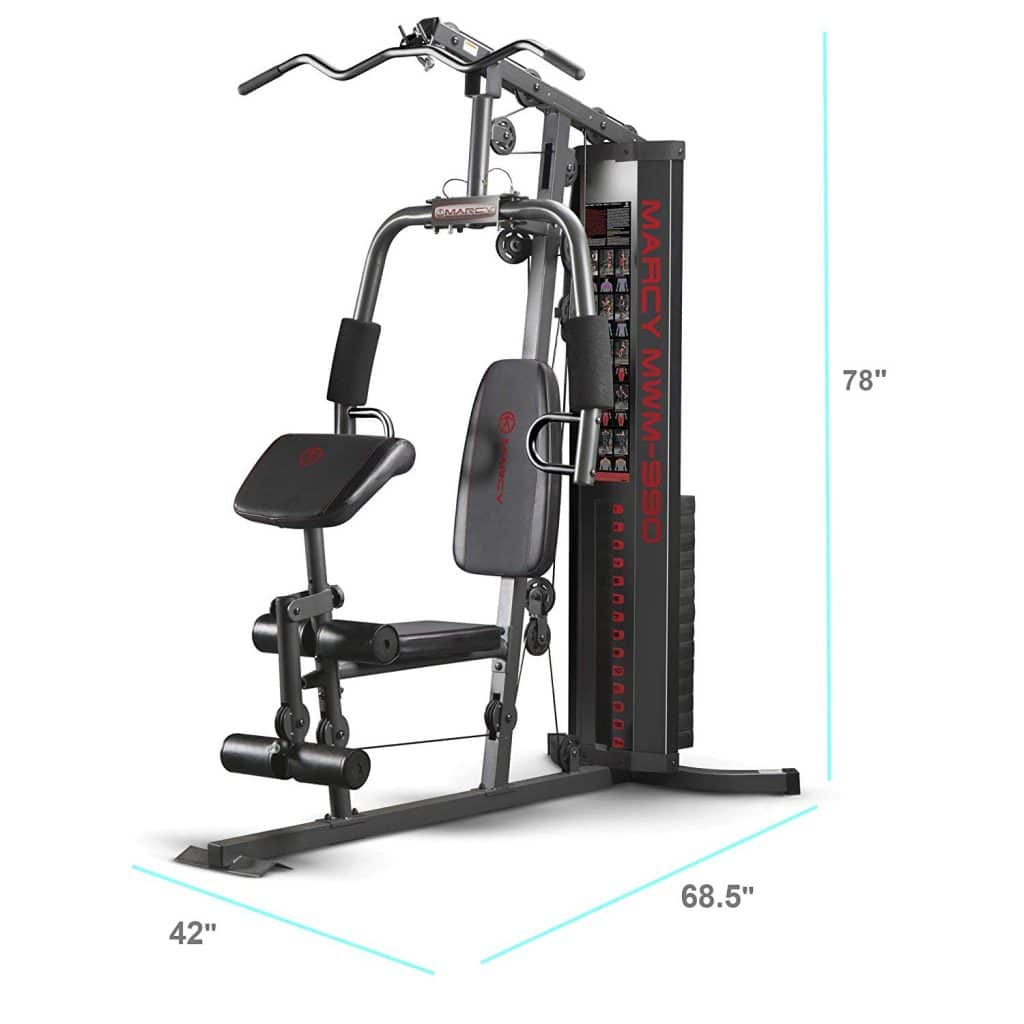 Overview
Constructed from premium steel, there's no arguing with this muscle-making machine. Including a 150 lb weight stack, dual-action arm presses, ergonomically designed benches, and leg extenders, it provides a complete body workout, whilst taking up very little space. Every exercise has a multitude of adjustments available, and the manual has detailed workouts for every level of fitness.
What We Like
In one well-designed piece of kit, that could easily fit in the corner of a room, you can work every muscle effectively. From a few quick lifts or presses to full-on cardio exhaustion, adjustments can be made simply and easily to suit your program, and we found it almost enjoyable to use – no exercise is enjoyable for a game addicted nerd, but by the end of three weeks, dare I say it, some of us looked a little toned, or at least we were developing bumps that may or may not have been muscles.
What Needs Improving
Arriving in parts, it fits together easily, however, it would help if the included instructions were a little more detailed.
The Final Verdict
Providing a complete body workout, this exercise machine is well made, well designed and does what it's meant to do. It deserves its rightful place in our top three.
2 new from $599.99
Free shipping
as of September 30, 2023 10:10 pm
---
If you want to go a step further and really spice up your at-home workout routine, check out these tips and tricks on how to set up a home gym!
---