Small In Stature, Massive In Ability
If you're looking for a new monitor to improve your gaming experience, one that's big enough to deliver on performance, with the power to increase productivity, but takes up less desk space than a 27 inch monitor – then you've come to the right place. But with so many features and innovative development ideas hitting the shelves every day, where do you start?
Firstly, you need to consider what you will be using your monitor for. If you're a gamer, you will want a rapid refresh rate while professionals may emphasize screen quality:
Resolution:
Millions upon millions of microscopic spots of color, called pixels, make up the images on your screen. The more pixels in a square inch, the better the resolution. The minimum requirement is 1920×1080, also known as 1080p. Another option are 4k monitors, which offer an even richer and sharper screen.
Response times:
This is how long it takes for your monitor to change the color of individual pixels. Longer responses can result in images being blurred or ghosted. Most monitors have a response time of approximately 1-4ms. This results in a much smoother game, or scrolling screen image.
Refresh rates:
Measured in Hz – hertz, and especially important for gamers, this is the amount of times per second the image on the screen is updated. Most monitors have a refresh rate of at least 60Hz, and this is the minimum you should look for.
Now you have an idea of what to look for in your new monitor, we're off to review the best 24" monitors around.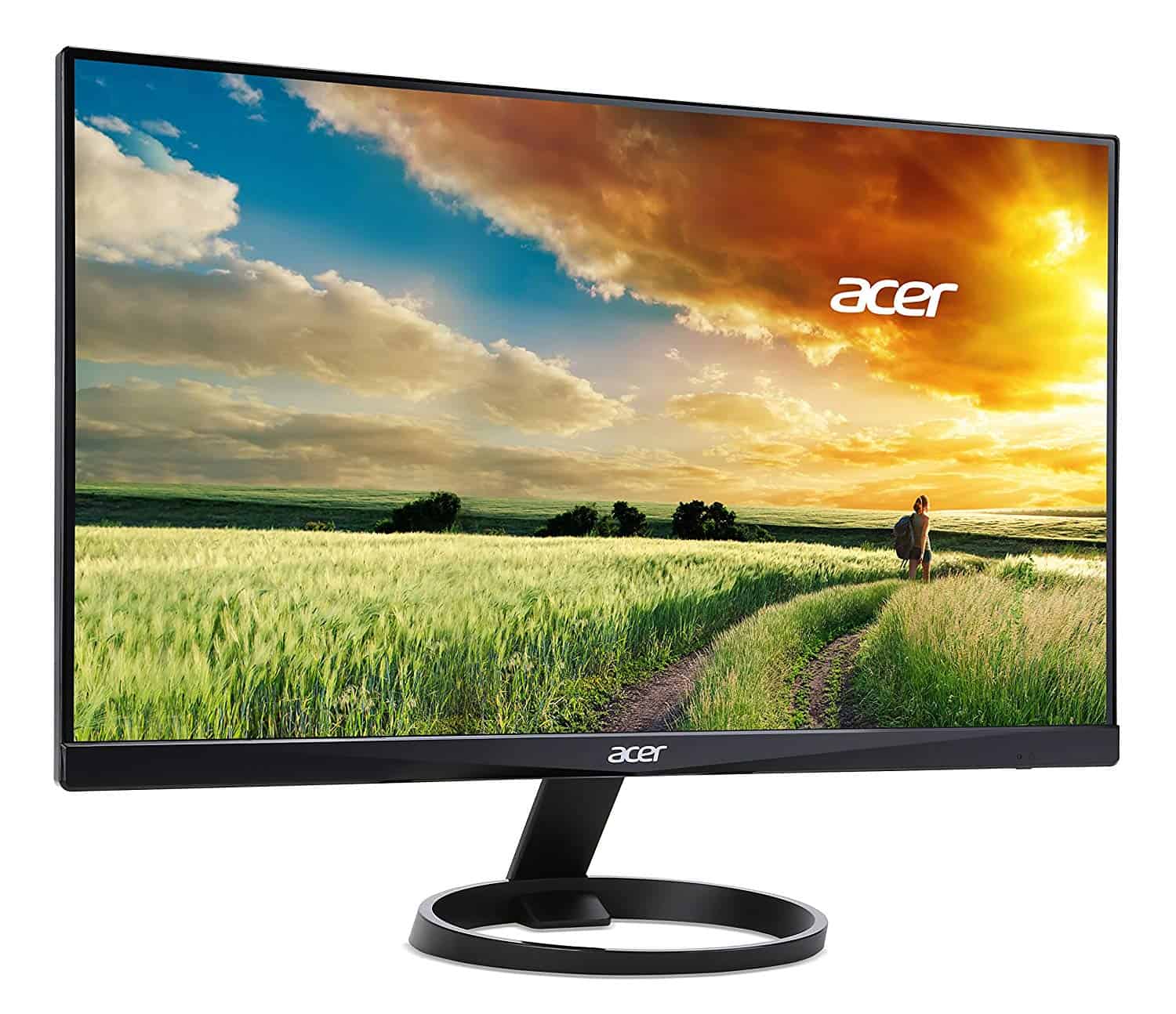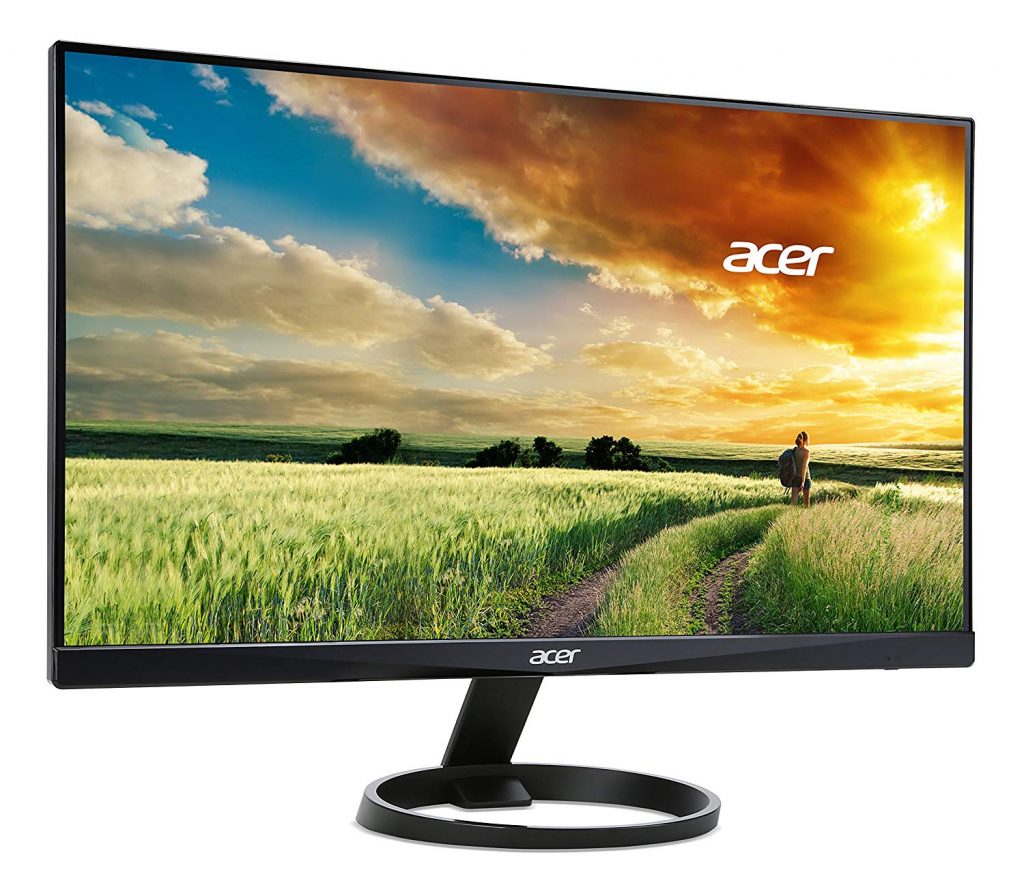 Overview
This is a good looking 24'' monitor from Acer – one of the most trusted manufacturers for quality tech products. Robustly stable on an stylishly unusual circular stand, with edge to edge action thanks to the zero frame and an impressively wide viewing angle, this would be a great addition to any gaming setup.
What We Like
The color range displayed on this monitor, coupled with the speedy response time and refresh rate, makes every game totally immersive. The in plane switching provides gorgeously rich blacks, vibrant colors and visibly touchable textures at every viewing angle.With three three useful ports and a fully adjustable stand, this is looking good.
What Needs Improving
Changing the settings on this monitor can be somewhat confusing; however, once you get used to them, this isn't an issue.
The Final Verdict
The ideal monitor for gamers and professionals alike. Some great features are included in this impressive 24 inch monitor.
20 new from $87.42
12 used from $71.02
Free shipping
as of November 26, 2023 9:17 pm
---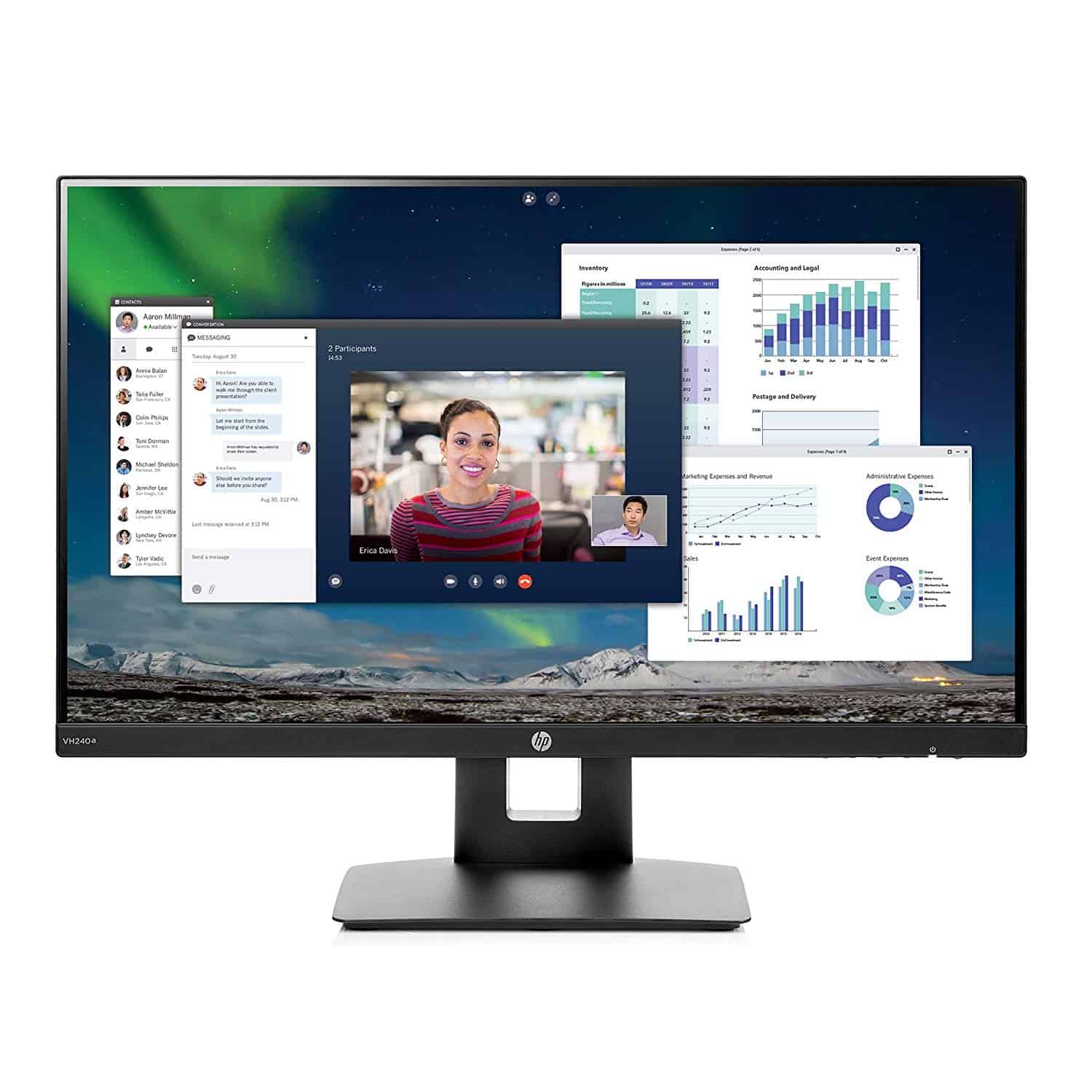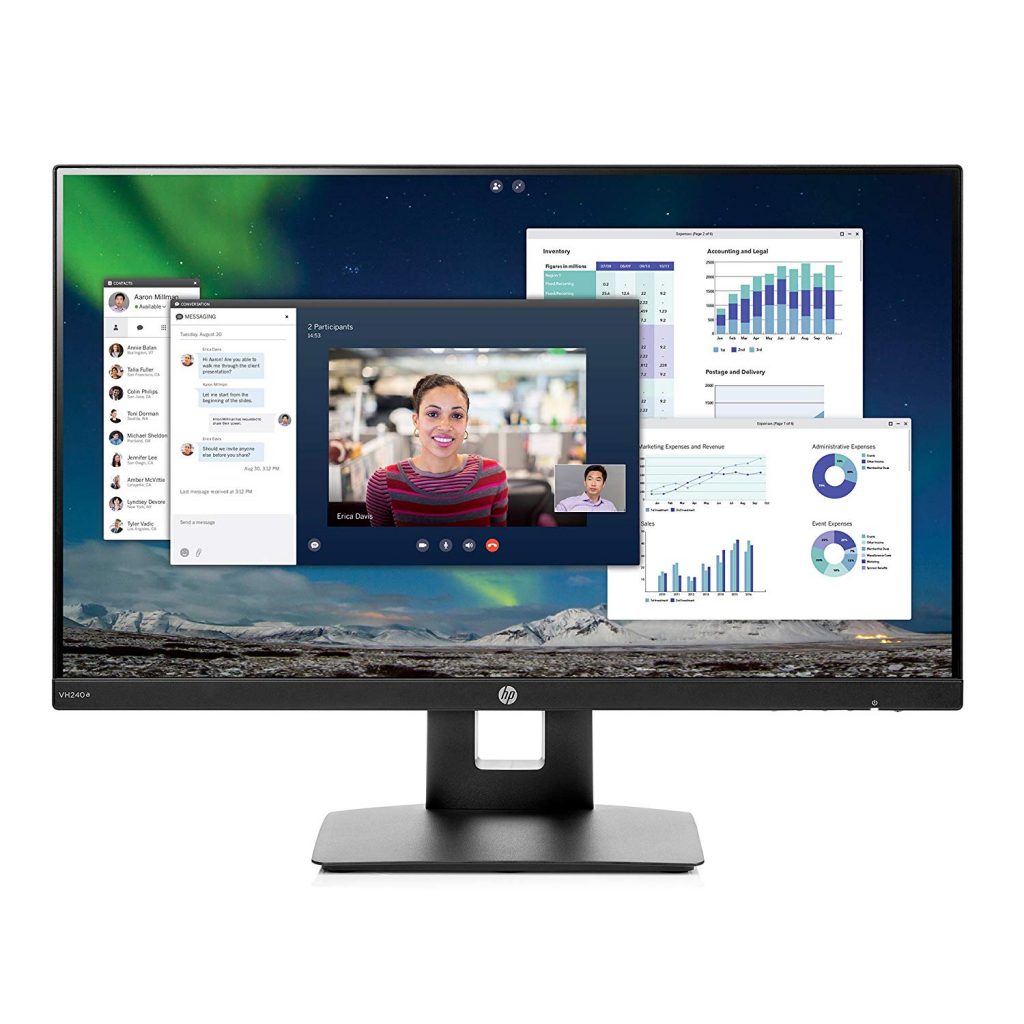 Overview
HP have designed a winner here. With a robust, adjustable stand, built in speakers, and full HD resolution, this monitor also comes with three well placed ports. Thin, slimline bezels complete the modern, stylish look that would look good in any home.
What We Like
With top-of-the-range resolution, the colors are rich and fully rounded, while the ultra smooth scrolling, and super fast refresh rate make this a great gaming machine. The audio from the built-in speakers is vibrantly tonal; from the loudest jet, to the quietest whisper, the speakers convey every nuance. Take all of this and the monitor brings an energetic life and vivacity to your user experience.
What Needs Improving
The adjustable back supporting stand makes the footprint for this machine larger than you'd expect, however this isn't a deal breaker for us.
The Final Verdict
This monitor has it all - a budget friendly price, awesome image resolution, fabulous colors, and great audio. Up there with the best!
9 new from $225.00
3 used from $148.00

as of November 27, 2023 7:11 am
---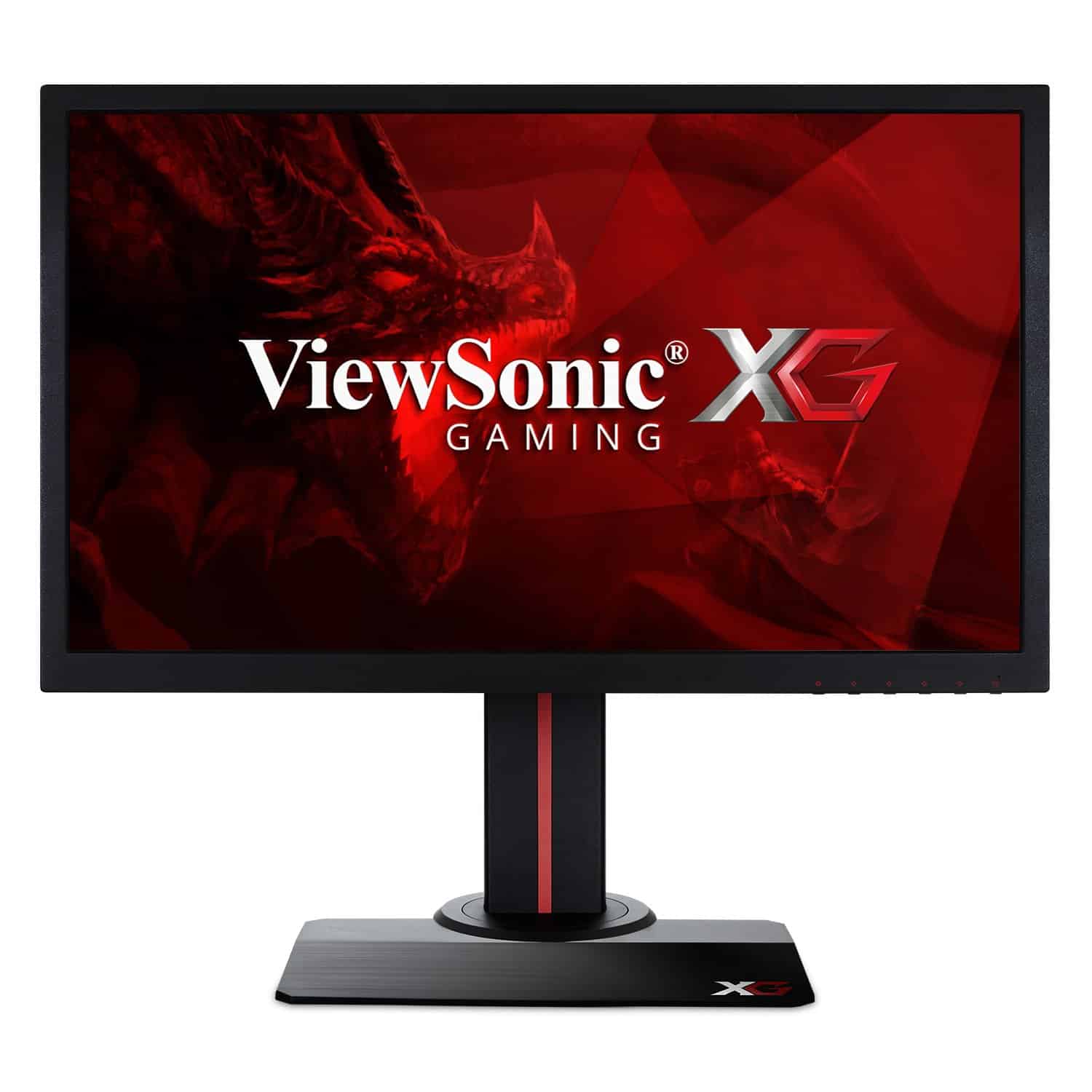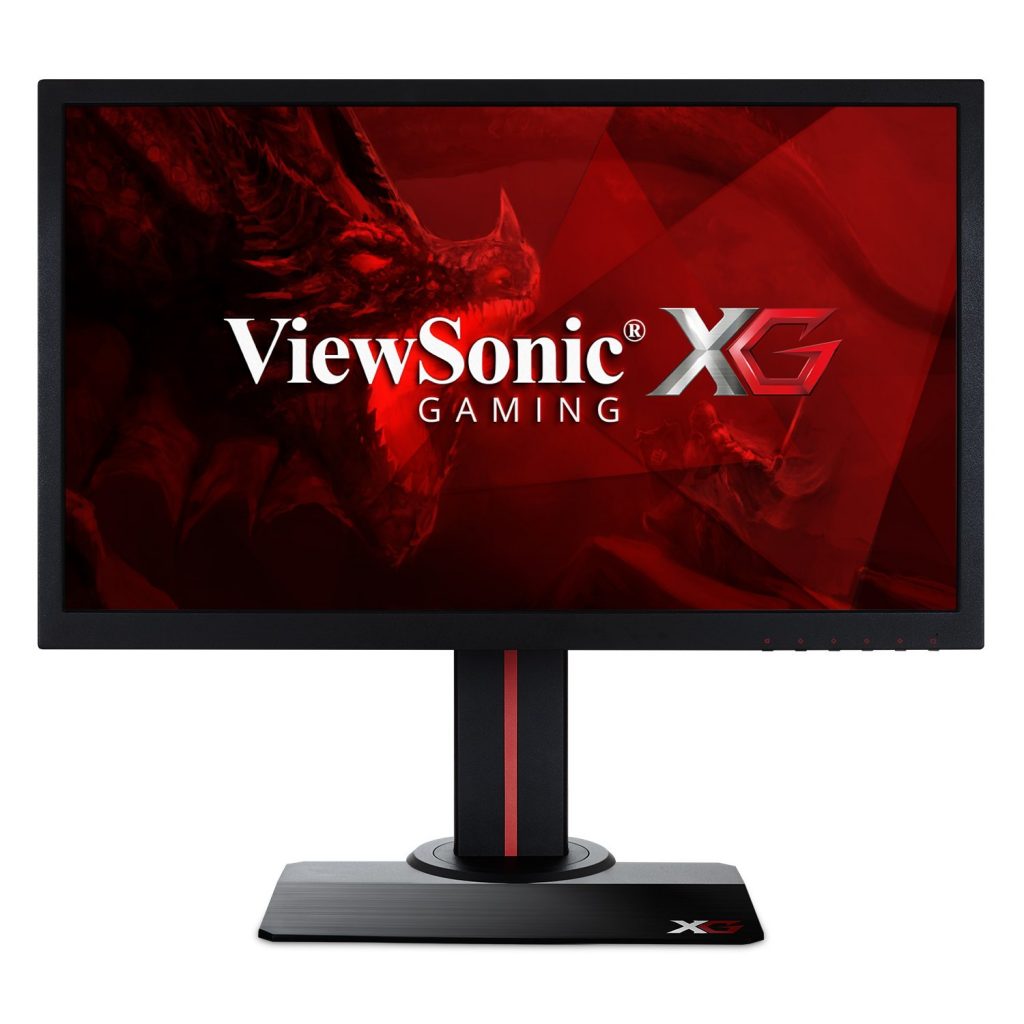 Overview
This is the gaming monitor to end all gaming monitors. What doesn't it have? Ultra fast 1ms response rate, 144Hz refresh rate, FreeSync technology, need we go on? Appearance wise it's starkly angular, almost retro vs SciFi, and has a look of mean, stubborn aloofness.
What We Like
Style wise, this is a gaming machine through and through, and if it finished there, so be it, but no! It has everything you could ever want. The FreeSync tech allows for the smoothest battle action ever and the impressive black stabilization provides 22 customizable levels of black, bringing enhanced visibility, even in the darkest scenes of a video game. This is a superior gaming machine, and ViewSonic have added some awesome features.
What Needs Improving
The buttons on the front of the monitor have to be pushed rather than lightly touched, which can be an inconnvenience, but we only used them very infrequently.
The Final Verdict
Awesome, superior, fantastic - this is the real deal gaming monitor!
---
We think you will also like: