Take Your Gaming To A Whole New Level
If you're in the market for a new monitor, finding the right one can be tricky. Even if it might seem fairly simple on the surface, there are tons of features and options to look out for when buying a monitor, to ensure that you get the one that suits your requirements.
Gamers – you'll want a 27 inch screen with a superior response time and a larger screen quality. The advantage of a 27 inch screen over a 24 inch monitor is that you can display more data at once, something that is becoming more and more important in today's best selling PC games. If you're a professional, then look out for monitors that give you more control over brightness, resolution, contrast and color:
Resolution:
The images on an LED panel are comprised of millions of tiny dots that are invisible to the naked eye, called pixels. Each pixel consists of three sub-pixels, one for each primary color. The resolution of a monitor is represented by the length of the screen times its width in pixels. The more pixels you can pack into each square-inch of a monitor, the more realistic and smooth the image. The minimum requirement is 1920×1080, also known as 1080p / Full HD/ HD but if possible a 4k monitor will guarantee the best screen quality.
Response times:
The response time is how long it takes for your monitor to change the individual pixel colour. Longer responses can result in blurring and ghosting, and most monitors have a response time of between 1-4ms.
Refresh rates:
Refresh rates means the amount of times that the screen image with refresh every second. This is especially good for gamers to enable a fast reaction time. Gamers, bear in mind that a high refresh rate monitor won't make a difference if your game isn't optimized for the same speed. If it is, you will see a noticeable difference in screen sharpness. Other users including professionals may generally notice a clearer, crisper and smoother screen when browsing through the monitor.
Now you have an idea of what your new monitor needs to fit your purpose, we're off to review the best 27" monitors around.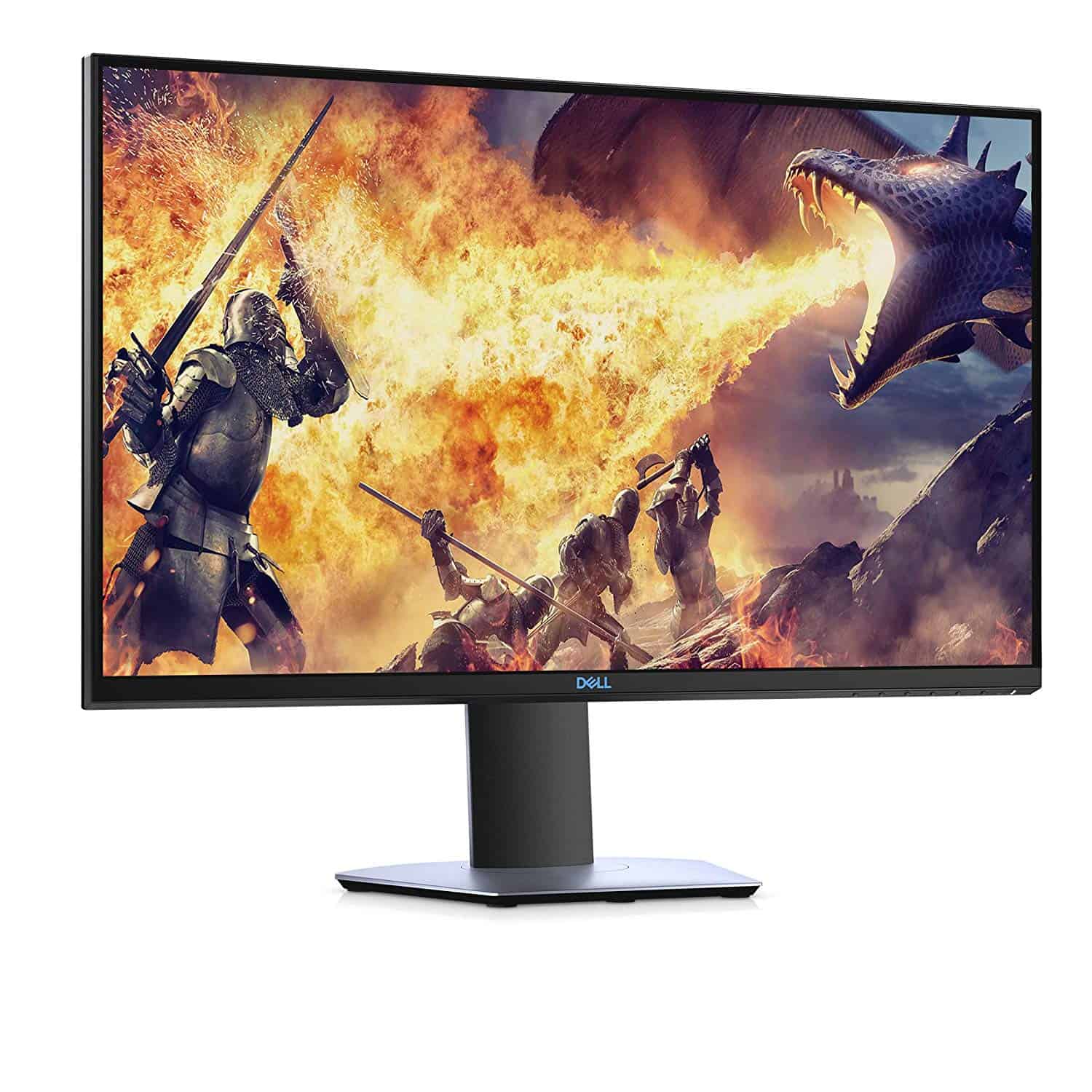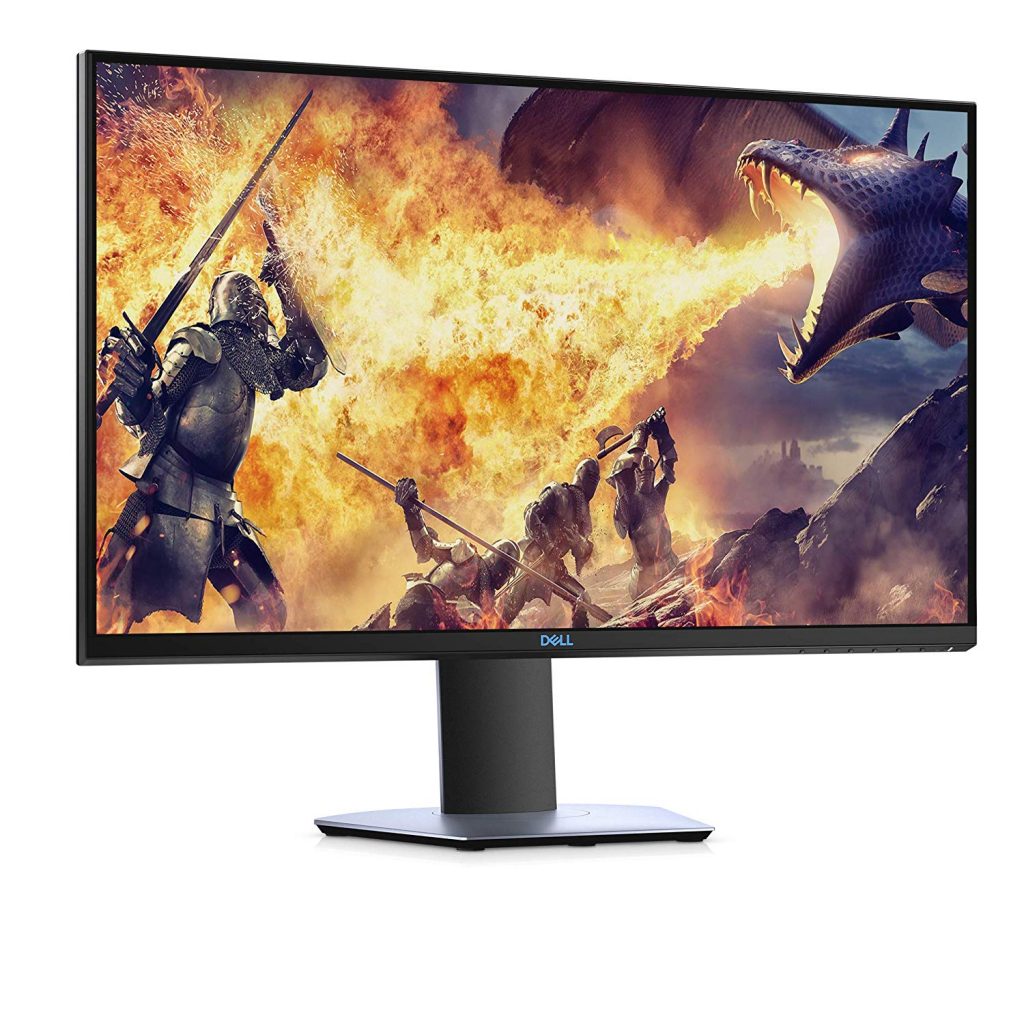 Overview
This is a good looking 27" monitor from Dell – the go-to manufacturer for quality tech products. Robustly stable, even if knocked by the most enthusiastic gamer, with edge to edge action, this gorgeously deep blue framed monitor is an awesome addition to any sleek gaming set-up.
What We Like
The color range displayed on this monitor, coupled with the response time, makes every game realistic and totally immersive. Superbly rich blacks, vibrant colors and touchable textures, together draw you in. The refresh rates eliminate any lag effectively, and with the range of available ports, we really like this monitor.
What Needs Improving
Changing the settings on this monitor can be a little confusing; however, once used to them, this wasn't a big deal as far as we're concerned.
The Final Verdict
The ideal monitor for gamers and professionals alike. Well made, good looking and very impressive.
4 new from $369.99
7 used from $179.99

as of November 27, 2023 4:13 am
---

Overview
Curvey, stylish and beautifully made – Samsung have delivered yet again. Highly glossy, with an almost aerodynamic stand, this monitor brings the cinematic viewing experience right into your home. Thin, slimline bezels complete the modern, on trend look, and there are also some innovative ideas hidden away inside.
What We Like
Samsung's Eye Saver mode is a great feature, allowing for long periods of intense gaming and none of the after effects that we all know and love! The Active Crystal Color technology creates bold panoramic displays of rich, full bodied colors, superior scrolling, and an impressive refresh rate. AMD FreeSync syncs the screen refresh rate with the frame rate of your content to minimize latency and dramatically reduce image stutter. We love the sensuously curved screen bringing the action in from all around. It's a comforting feeling, the impression of being pulled forwards into the monitor and the images closing in from behind.
What Needs Improving
We feel there could be a couple more ports with this monitor, however with Thunderbolt docks being readily available and decreasing in price all the time, this shouldn't be an issue
The Final Verdict
This monitor is well worth considering - awesome image resolution, fabulous colors, and the ability to make every screen experience count. This is easy to recommend.
17 new from $129.99
3 used from $165.30
Free shipping
as of November 27, 2023 3:10 pm
---
What else is trending on The Gadget Nerds today?