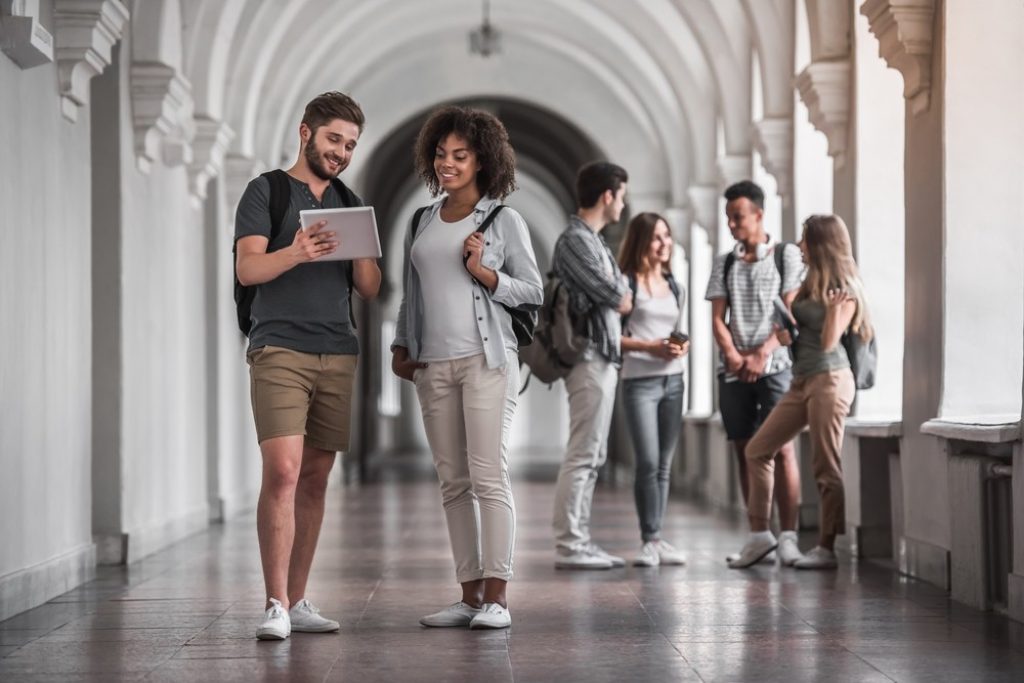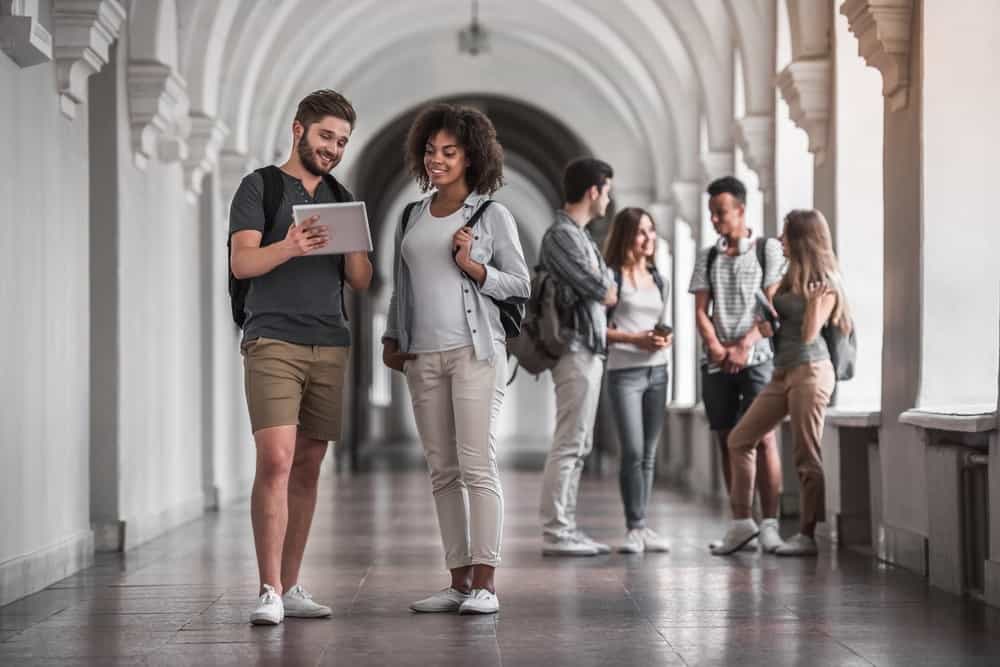 Off to College? You'll Need a Backpack!
That time of year comes around quicker than you think, so it makes sense to be ahead of the game and be the tiniest bit organized. If you're an incoming student, your shopping list is probably growing all the time. But a reliable and versatile backpack is a must!
Your backpack needs to deliver on the versatility front; if you carry a computer than a laptop backpack is for you; if you carry a lot of books then you need an ergonomic backpack; and if you always have a lot of items on you – then you need a backpack with lots of pockets. On top of all of that, modern college backpacks also come with a range of techy features, such as the eco friendly solar panel backpack for charging on the go; and smart backpacks that not only charge your devices but offer additional security.
Style could also be important to you, and is something to consider when looking for a new backpack.
Last, but not least, is comfort. You may need to carry it around all day, so it needs to be well fitting. Padded straps, ventilation panels to allow air flow, and a carrying handle to give your shoulders a break are all features to look for.
A decent backpack can make college life just that bit easier, so here's our pick of the best sellers.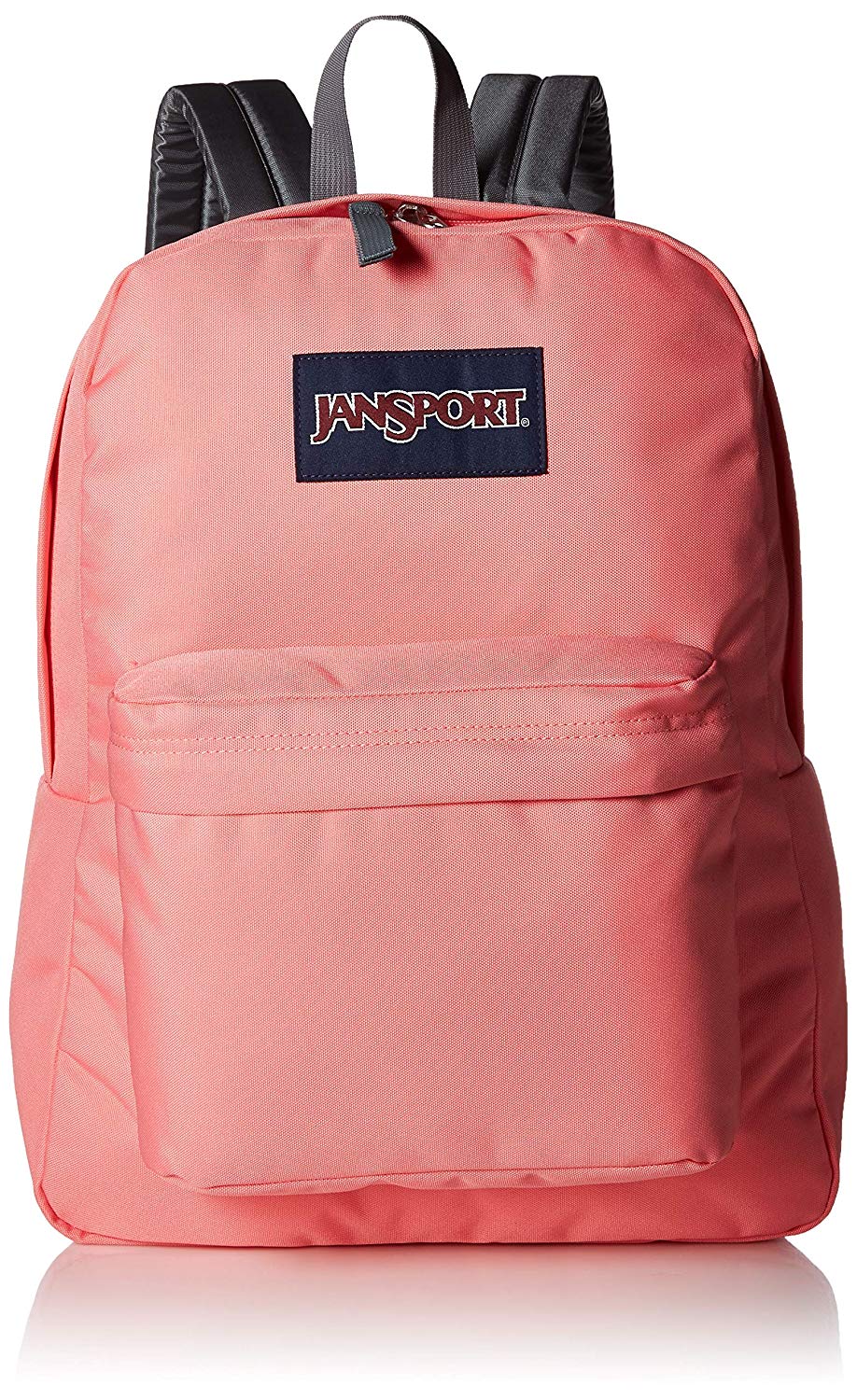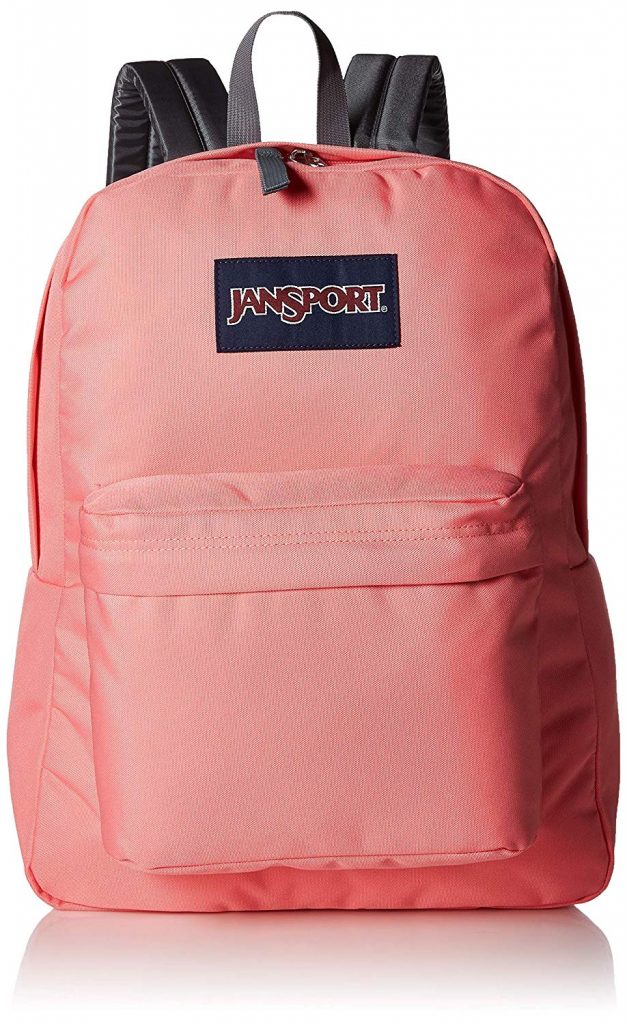 Overview
This backpack feels sturdy and well made, with good double stitching, smooth zippers and nicely padded straps.
What We Like
JanSport's lightweight backpack comes in 30 different colors, and has a pocket for everything. Large enough to hold a laptop, and durable enough to carry heavy books all day, it's comfortable, water and scuff resistant, and comes with a lifetime warranty.
We bravely took it out in a storm and our precious laptop remained dry, while we got soaked!
What Needs Improving
The main compartment could be improved by adding a divider, but that's just us being picky!
The Final Verdict
If you want to express your individuality, this great backpack is the one to choose. With so many patterns and colors to pick from, there's something to suit every taste.
Free shipping
Last update was on: June 18, 2019 3:57 pm
in stock
---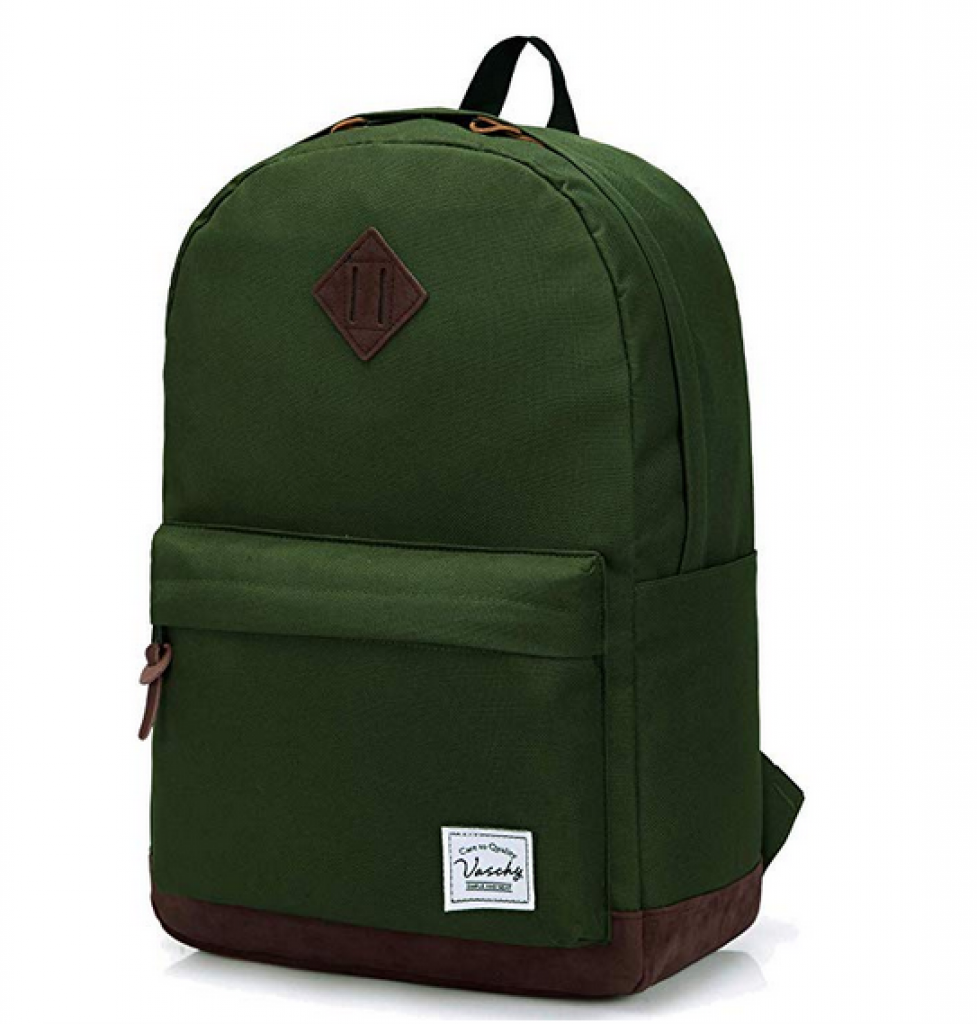 Overview
Nothing is going to get through the tough material this backpack is made from – scuff, dirt and water resistant, while the reinforced corners and padded base keep the contents nicely protected.
What We Like
Available in a huge range of colors, this great looking bag is surprisingly lightweight and comfortable to carry thanks to the very well padded shoulder straps. Plenty large enough to hold a laptop, books and water bottles, with smaller pockets for phones, pens, wallets or chargers, we really like this useful, hard wearing backpack.
What Needs Improving
If the lining were a lighter color than black, it would be easier to locate the smaller items you put in the backpack. But this isn't a deal breaker.
The Final Verdict
For a backpack, this has it all - space, pockets and durability. It's just perfect to see you through the college years.
Material:High quality water resistant lightweight Polyester and Smooth Zipper
Main compartment with double-zipper closure;One exterior zipper pocket; Water-bottle pockets on both sides,padded Ipad/Laptop pocket,4 interior pockets
Free shipping
Last update was on: June 18, 2019 6:00 pm
in stock
---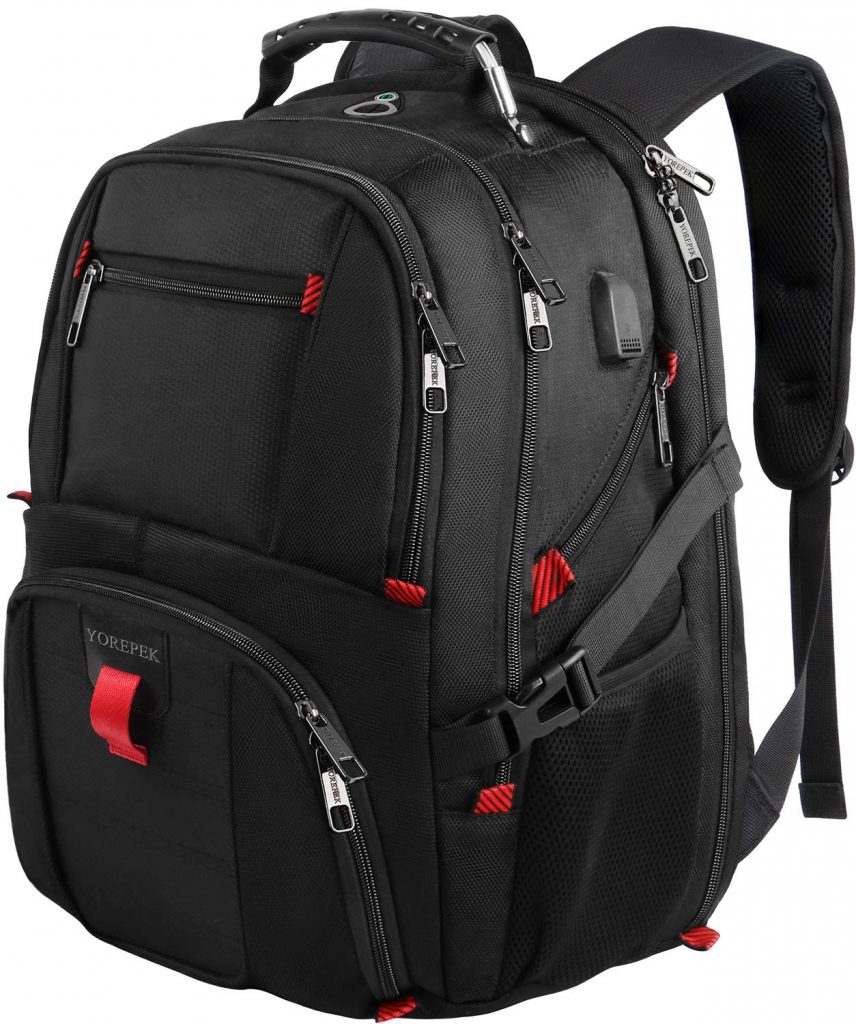 Overview
Looking like it belongs in a sci fi adventure, this large backpack can hold everything from laptops and books to a small spaceship or three. Extremely durable, with solid well made zippered pockets, and smart capabilities, this is looking great so far.
What We Like
The USB port with set-in charging cable and headphone jack offers convenient charging for your phone and other electronic devices, which is awesome for a day spent a college.
Despite being large enough for a whole family to live out of for several weeks, it's actually very lightweight, and comfortable – the unique airflow back design really does keep you cool. The 20 plus pockets allow complete versatility and multiple options, and each pocket is zippered.
What Needs Improving
Although it's pretty self explanatory, instructions for the smart capabilities would be good.
The Final Verdict
If you're looking for a backpack for college and beyond, this is a great choice. Large, hard wearing and with smart technology, this is easy to recommend.
LARGE CAPACITY and ORGANIZED: Men travel backpack owns 20 Independent pockets for large storage and organization for small items. 3 spacious main multi compartments with many hidden pockets can accommodate lots of stuffs like college supplies, travel accessories, clothes, stationery, notebook, cord organizer, Side deep ZIPPER POCKET for easy access essentials, Side elastic net pockets conveniently hold travel gear umbrellas or water bottles.Ideal book bag backpack for high school boys Perfectly
Free shipping
Last update was on: June 18, 2019 3:57 pm
in stock
---
Want more? Check out our other trending articles!