Harness The Power Of The Sun
When it comes to charging on the move, solar power is the way to go – costing zilch to run, and keeping your environmental halo nice and shiny, a solar backpack can easily keep you powered up wherever you go.
What should you consider when looking at solar backpacks?
Lightweight and portable – Solar backpacks are designed to be lightweight and easy to carry -you shouldn't feel like you're hauling a generator on your back. Make sure the shoulder straps are comfortable for you, and nothing digs in.
Waterproof/showerproof/windproof – If you're out in all weathers, keeping your devices safe and dry is just common sense.
Capacity – It has to have enough space for everything you want to take with you.
Anti-theft features – These are a great idea that many smart backpacks include as standard.
Output – The output is the total amount of amps from all the ports combined. Some phones will require more output that others, so this is something to bear in mind.
Amps – Generally a smartphone needs 1 amp and a tablet just over 2. These are charged through a USB port
Voltage – The USBs on most backpacks are 5v; however, because the strength and accessibility of the sun fluctuates throughout the day, it's worth investing in one with a built-in stabilizer
Decide what sort of equipment you'll want to charge – phones, tablets etc require less power than an all singing, all dancing ultra high spec camera! This will require a higher output, especially if planning on trekking through shadowy mountainous regions, as opposed to sunbaked deserts.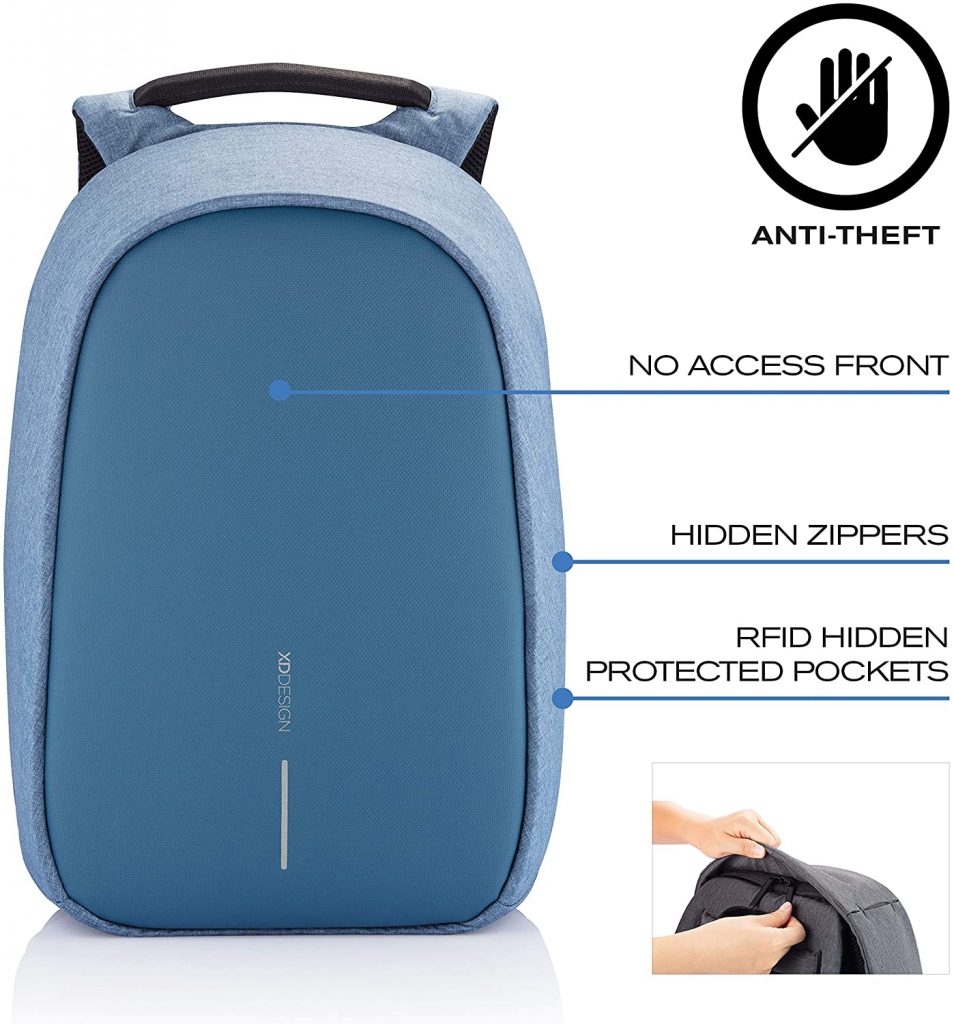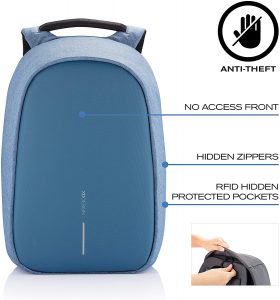 Overview
This is a nicely designed solar backpack. Sturdy with reinforced corners, the solar panel is waterproof, has a decent capacity, and includes security features. The solar panels are unobtrusive, lightweight and do their job perfectly.
What We Like
Right from the start, and even with a full load, this was comfortable and very easy to slip on and off. The ergonomic airflow design works nicely and prevents any overheating. It charges well, even when overcast, and has plenty of power for charging multiple devices. It is anti-theft with cut-resistant fiber and no frontal access through zippers.
What Needs Improving
It's a shame that the panels are not removable or foldable, however, this isn't a deal-breaker at all.
The Final Verdict
Sturdy, stylish and powerful - this solar backpack ensures you remain charged wherever you go.
---
Overview
This solar charging backpack boasts a super stylish look. Anti-theft capabilities and waterproof, this large capacity backpack has a output of over 7W, meaning rapid device charging is offered.
What We Like
We had plenty of room to throw everything in, and yet it was still lightweight enough to carry with no bother. The panels are stylishly integrated into the main body of the bag, and we love that there is plenty of power to charge in double quick time, too!
What Needs Improving
We did find that the shoulder straps were a little wide for some women (yes, we do have women in our Nerdery) and therefore could be a bit uncomfortable.
The Final Verdict
If you're looking for a great solar backpack, this one's well worth considering. Powerful, with a quick charge ability, good looking, and secure - what more do you want!
---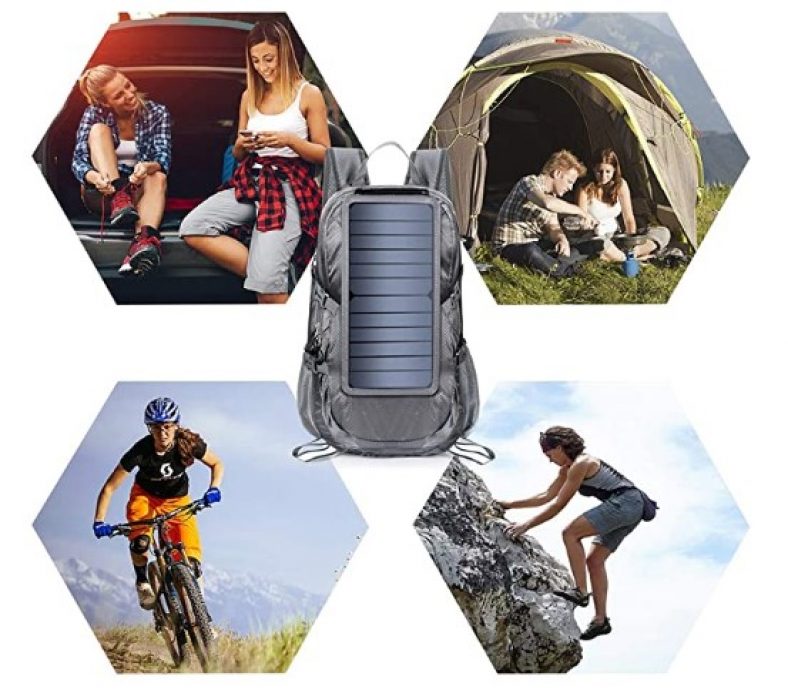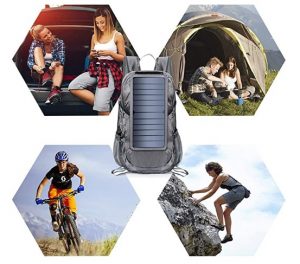 Overview
ECEEN have designed an awesomely good backpack here. The 6.5W solar panel can be removed for using independently and has the ability to charge multiple devices in a super quick time.
What We Like
That the solar panel can be used independently of the backpack is an awesome idea. However, this large capacity well designed backpack is just at home carrying your laptop to work, as it is hiking off into the wilderness. Waterproof, highly durable and with the security angle taken care of, we are impressed with this one!
What Needs Improving
It would benefit from the addition of a dedicated water bottle holder or pocket. However, there are plenty of pockets, so it isn't really an issue.
The Final Verdict
Versatile, functional and with some ingenious features, this solar backpack is awesome for the daily commute, or a trip to the back of beyond!
---
Discover more trending wearable tech: