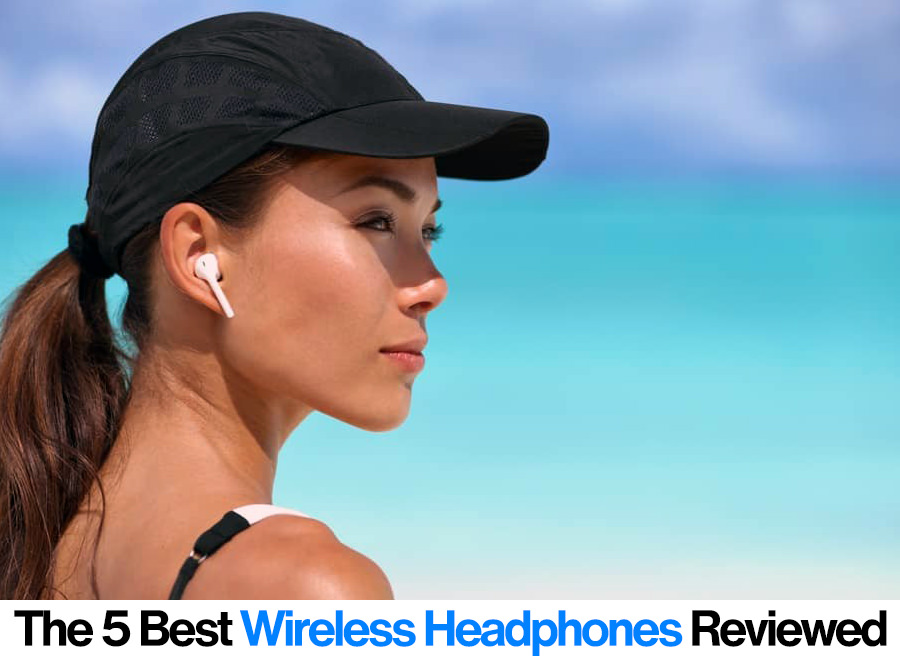 Powerful And Discreet – Wireless Earbuds Are Only Getting Better
With the proliferation of smart mobile devices, owning a wireless earbud is the newest and coolest gadget you can add to your everyday gear bag. With their latest technological features, these audio innovations make listening to music so expedient and trendy. Now you can even get wireless noise-cancelling headphones without all the fuss of long cords.
More manufacturers of these gadgets have joined the faction that does not only create wireless earbuds but also produces sleek ones with many features. The purpose of this guide is not only to help you find the best brands that offer the exact required features but also products that fit every budget out there.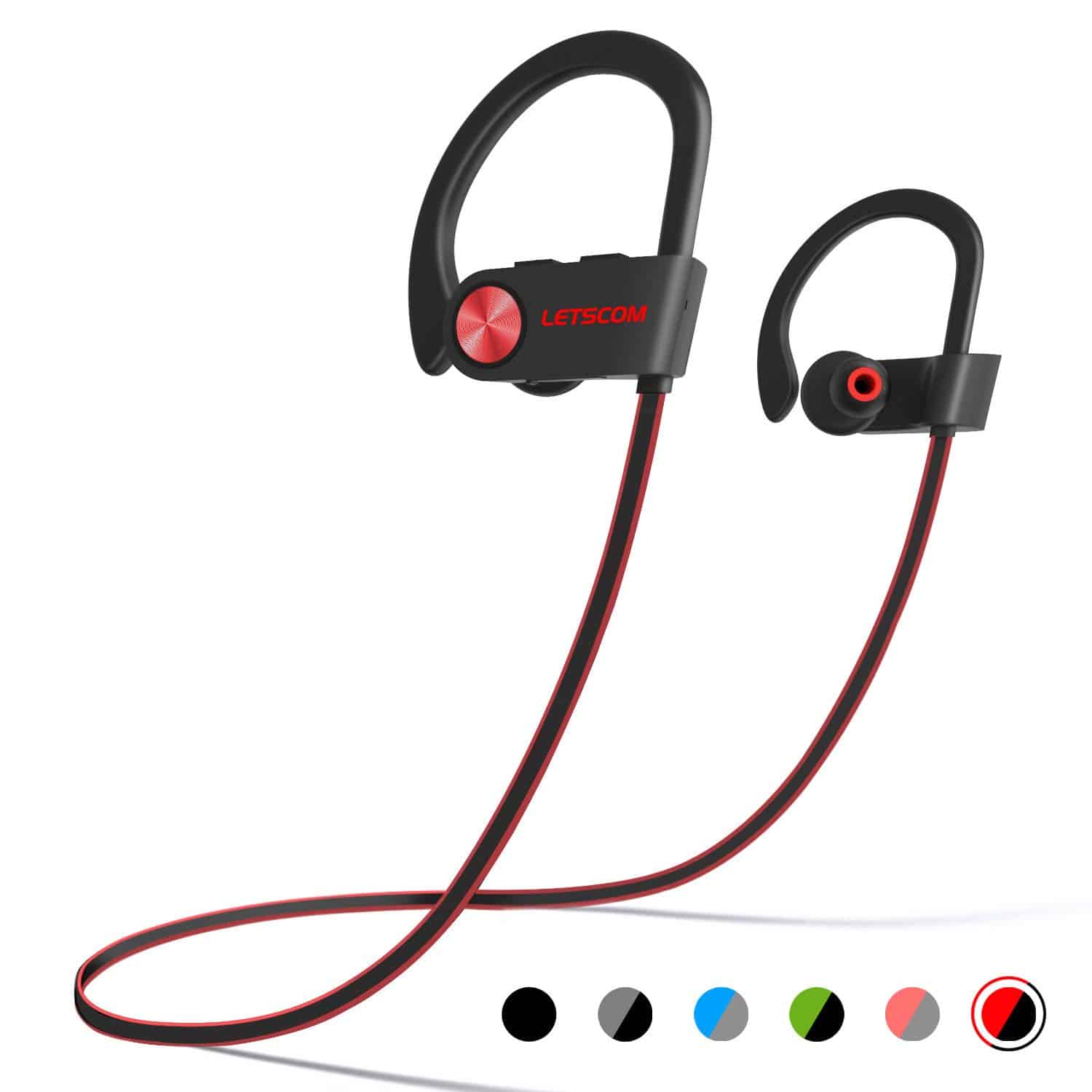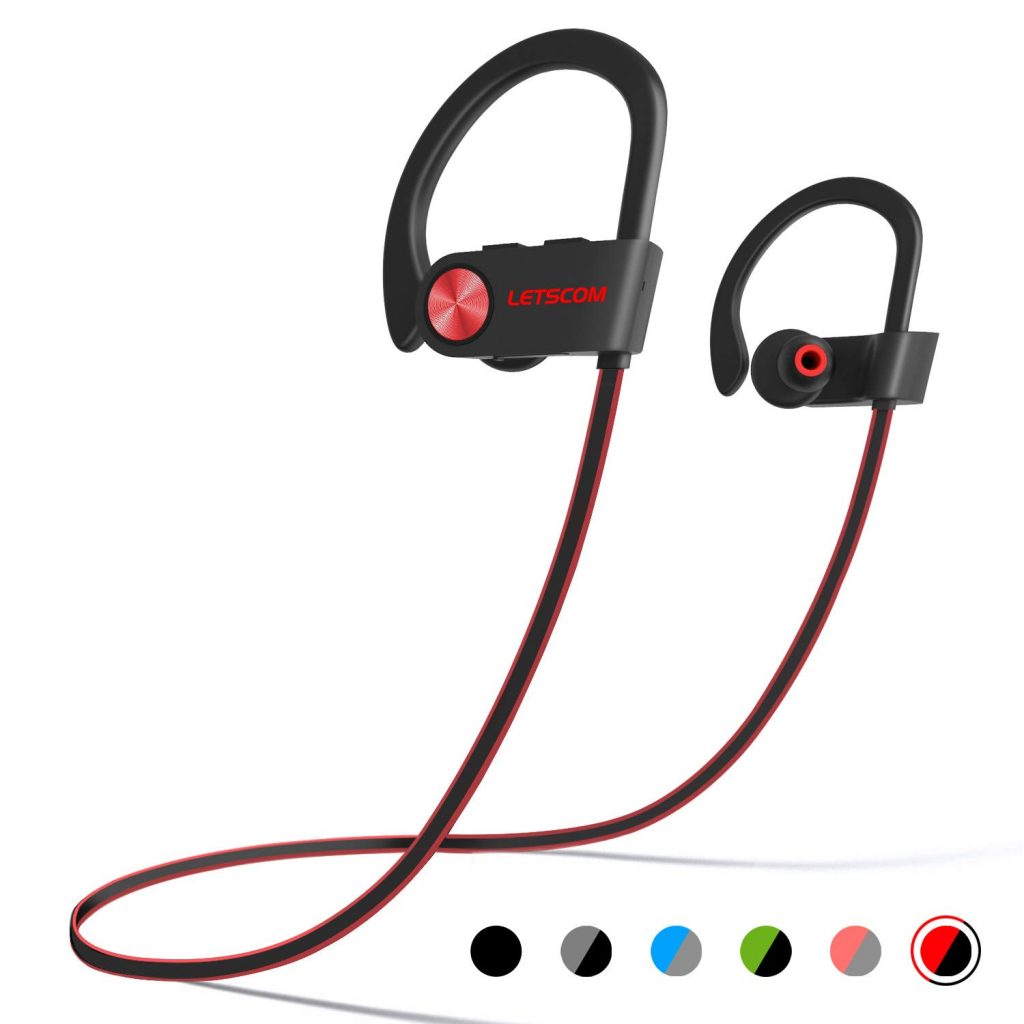 Overview
It might be difficult finding a quality earbud that meets all your expectations; however, the Mpow Flame Bluetooth Earphones is certainly one not to miss. This water and sweat proof earbud means that damage one less thing worry about while on the treadmill listening to your favourite playlist.
What We Like
The earbuds can be connected to most of your wireless devices. The ear hooks are skilfully designed such that it offers a snug and comfortable fit without hurting your ears or skulls. It goes even further to improve every facet of sound whilst offering a rich and irresistible bass. And as the in-built battery offers a 7-hour lifespan, you can keep the tempo going on that treadmill without any distractions.
What Needs Improving
Although very durable, this earphone is made with plastic and rubber which may be a little off-putting for some. It also lacks a variety in the control buttons.
The Final Verdict
Overall, the great sound quality is incomparable to many other brands, and the waterproof feature is a must-have for every earbud.
---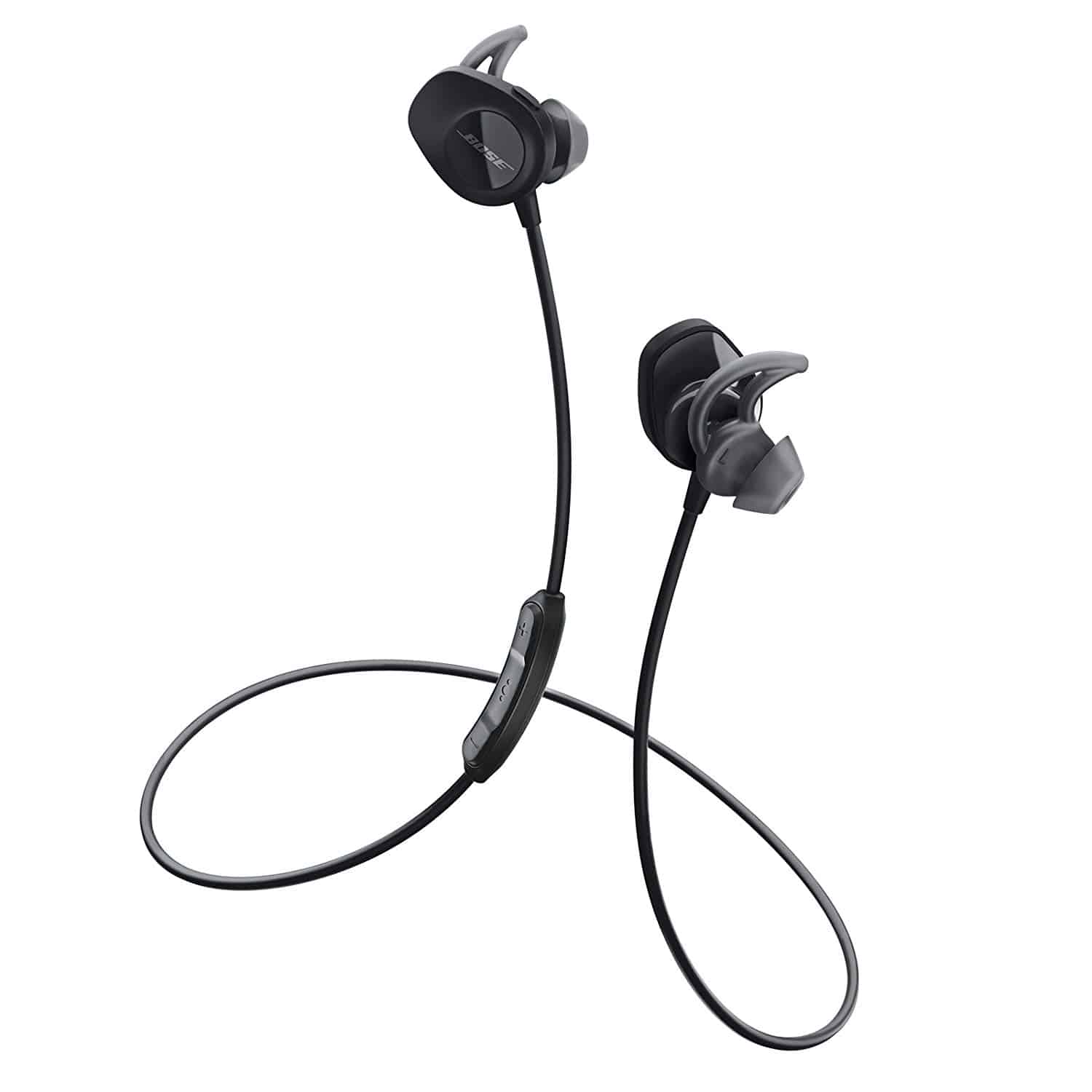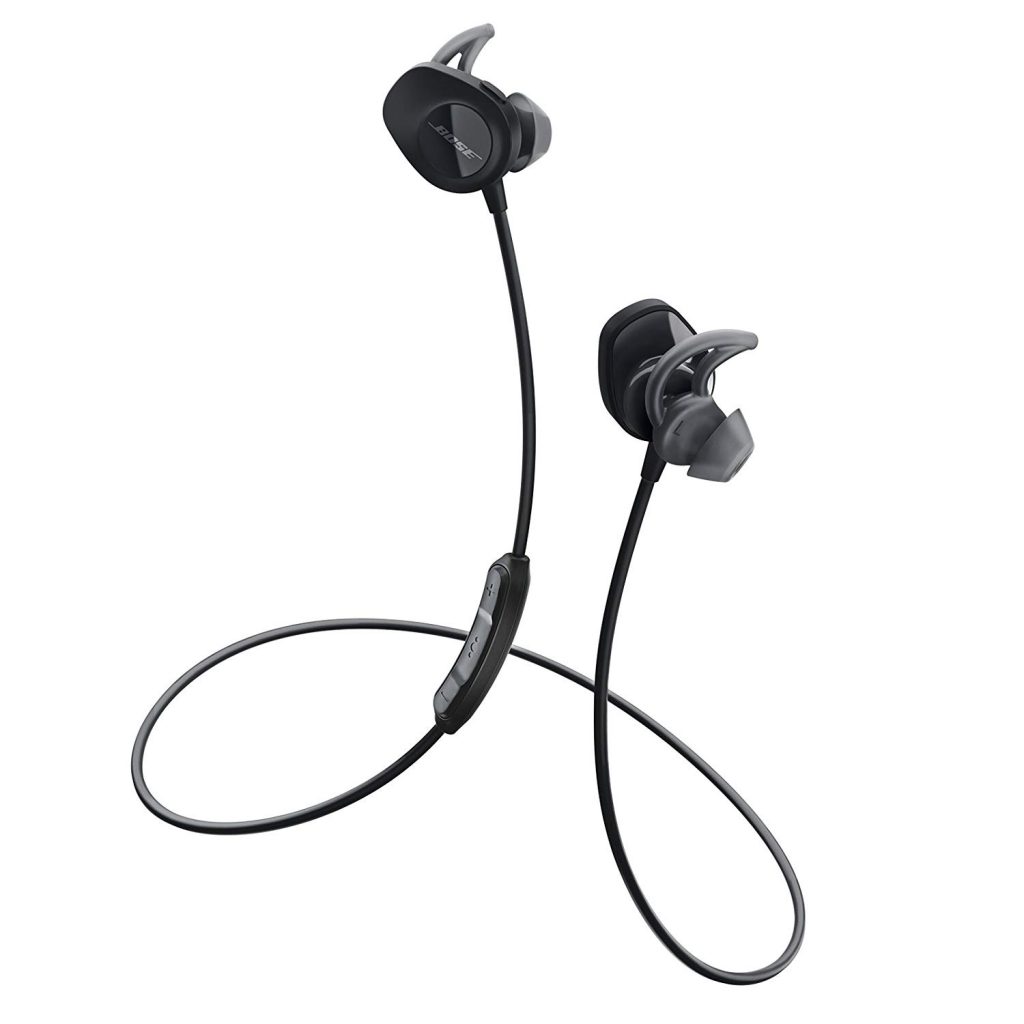 Overview
The Bose SoundSport Wireless Headphones are great for sports enthusiasts looking for that ecstasy moment when on the treadmill. Its unique features and sound quality are deliberately designed to meet all your sporty challenges. It is resistant to sweat, easy to clean and feels very comfortable in the ear.
What We Like
This Soundsport Wireless Headphones comes with a 6-hour battery lifespan when charged to the fullest. It gives you a first-class audio feel at a balanced volume in both outputs offering the opportunity to receive calls and listen to music simultaneously on different devices. The headphones are comfortable such that it stays in place when working out and can be connected to all wireless and bluetooth devices.
What Needs Improving
Although it is sweat and weather resistant, it is not completely waterproof, so utmost care must be taken when using it.
The Final Verdict
On the whole, this wireless headphone is comfortable for use and offers a great audio experience than most of its competitors and it is quite affordable for a sporty device.
---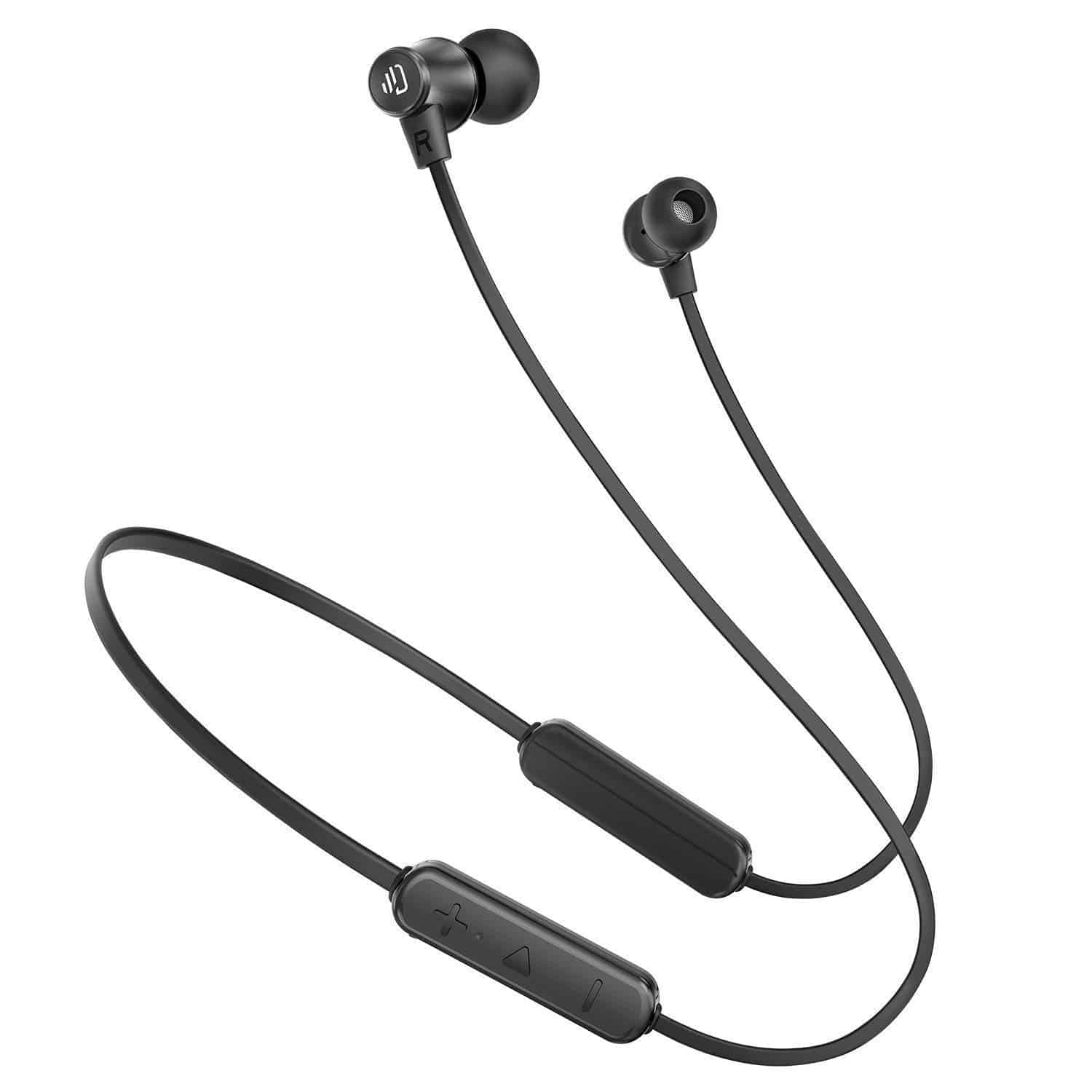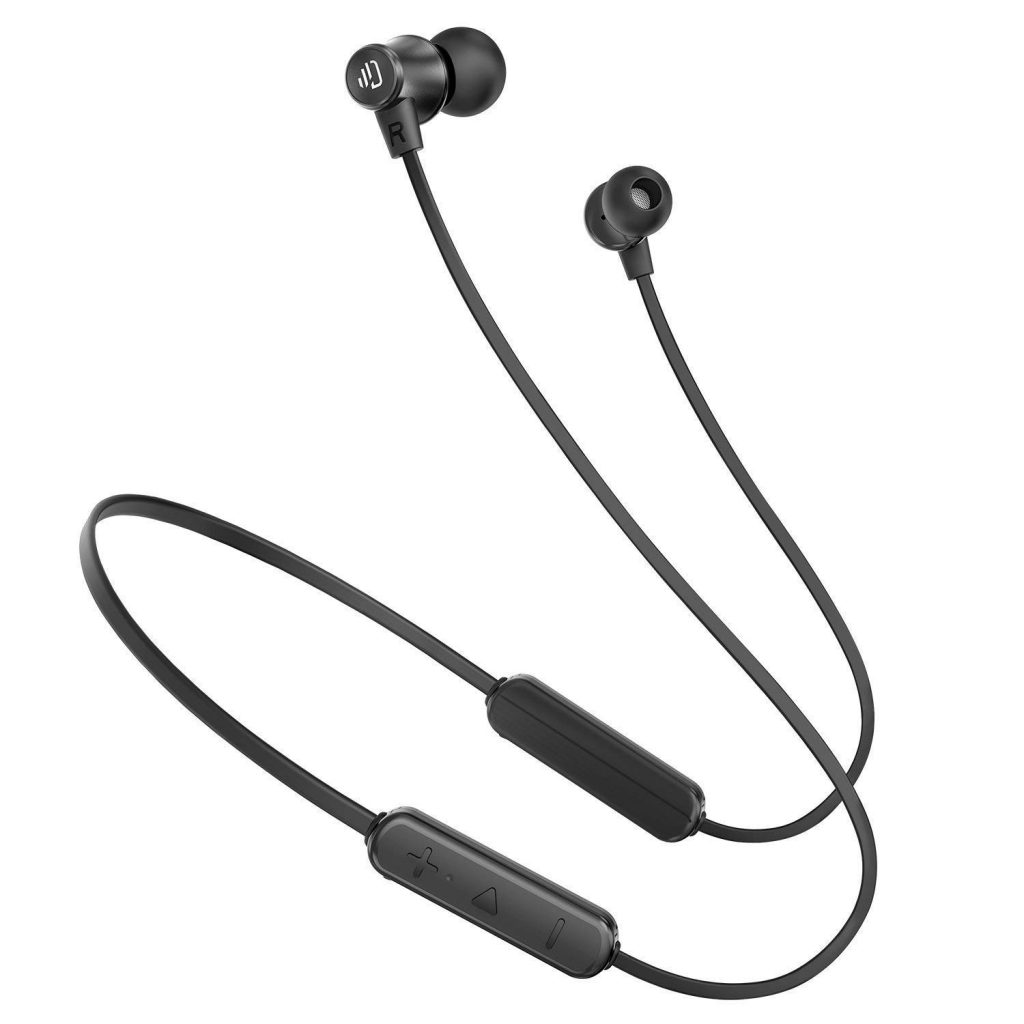 Overview
Is strength what you are after? These next earbuds are one of the most durable wireless headphones you will find on the market. It is designed to meet your sporty expectations and can be worn while in the gym or on the court. It is extremely affordable and comes in exceptional sound quality. The battery is also excellent, lasting for longer hours when fully charged.
What We Like
The Dudios Bluetooth Earbuds is sweat and waterproof, so it is most likely to survive should it accidentally fall in water. It offers the ability to connect to Bluetooth devices within a 30 metres range and comes in an integral HD microphone with a unique feature that allows you to never miss calls in a noisy environment. What's more, it is comfortable to wear and can be hung around your neck when not in use. It is also one of the few earbuds that offer a faster battery charging time still with a lifespan of about 9 hours.
What Needs Improving
For such an affordable durable device that comes in a comfortable design, it is only right to have different colours to choose from. Earbuds are not simply mobile device accessories, but also make a fashion statement.
The Final Verdict
With a waterproof, durable, long-lasting device like this which costs below $50, it is definitely a good investment. Go for it!
---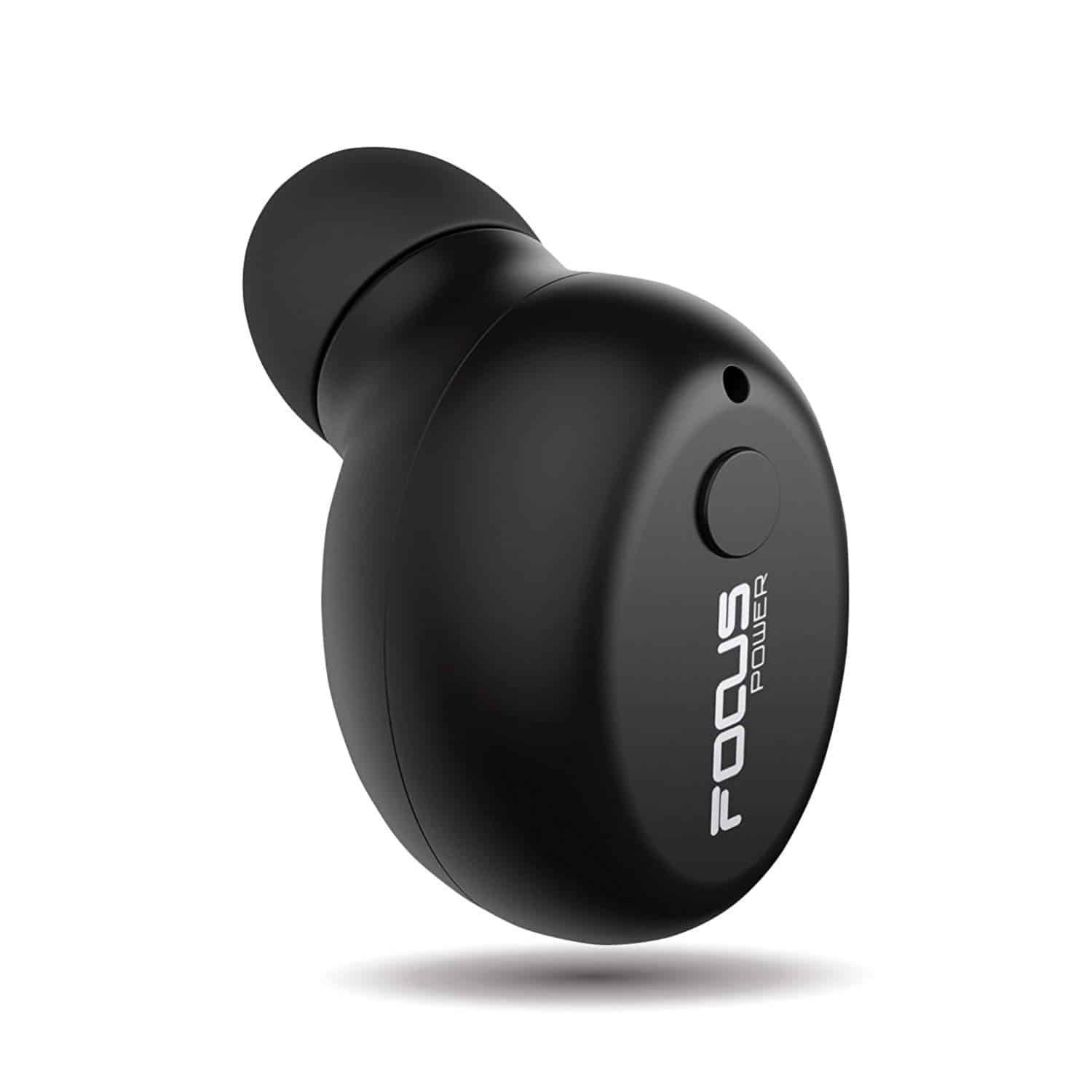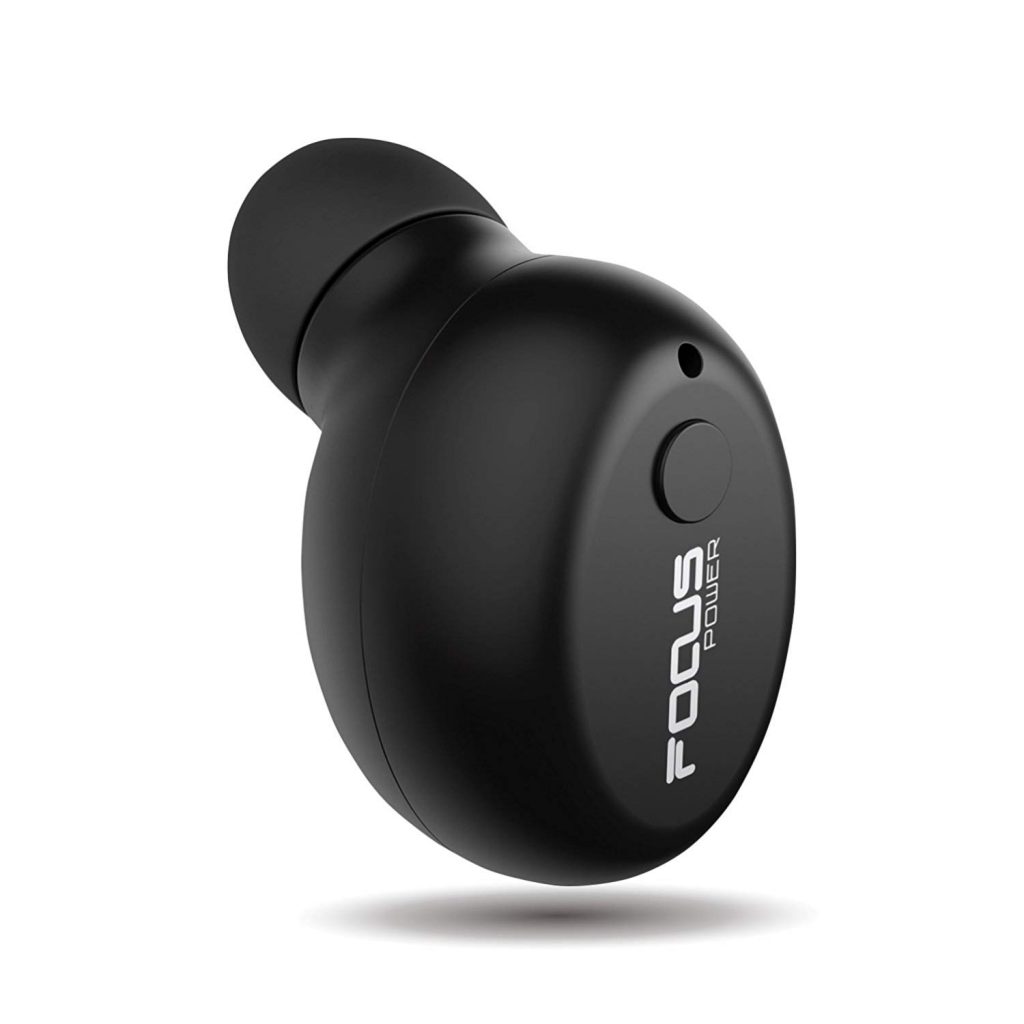 Overview
Want to keep a low profile while taking a call at work? This next earbud has got your back. It has been publicly declared as the smallest and most invisible earbuds ever made. No doubt, judging from the cute design, it appears to be very comfortable when on, with no ear pinching bad habits.
What's more, if a discreet design is what you after, whether at work or whilst driving, you certainly will not draw unnecessary attention. It is compatible with all bluetooth enabled devices and is also completely wireless with no wire entanglement.
What We Like
Apart from its cute oval-like shape design, this F10 mini Bluetooth can be connected to two devices concurrently. It also comes with an in-built microphone for a hands free phone conversation, along with a clear sound quality and a battery lifespan of about 5-6 hours.
What Needs Improving
Despite these outstanding features, only one of this earbud is offered; meaning you will have to buy another one if you are type that prefers listening to music in both ears.
The Final Verdict
On the whole, this earphone one of the best if you are after a detective-like earbud that offers comfort and a cool deal for your money.
---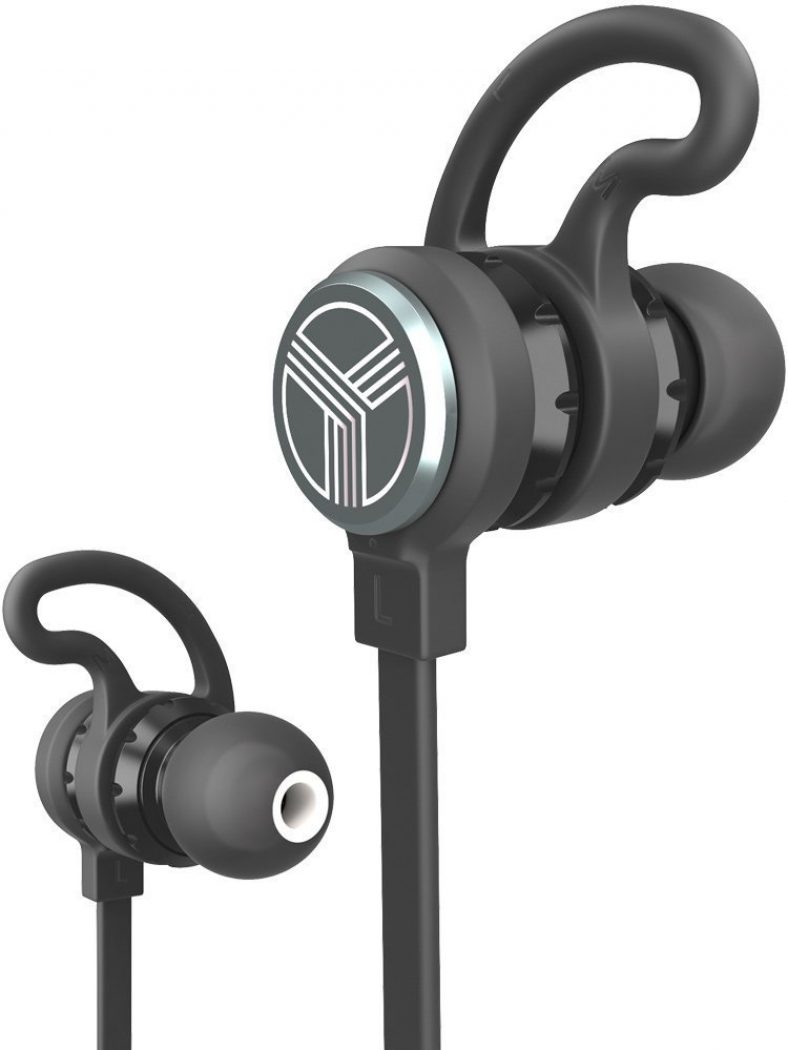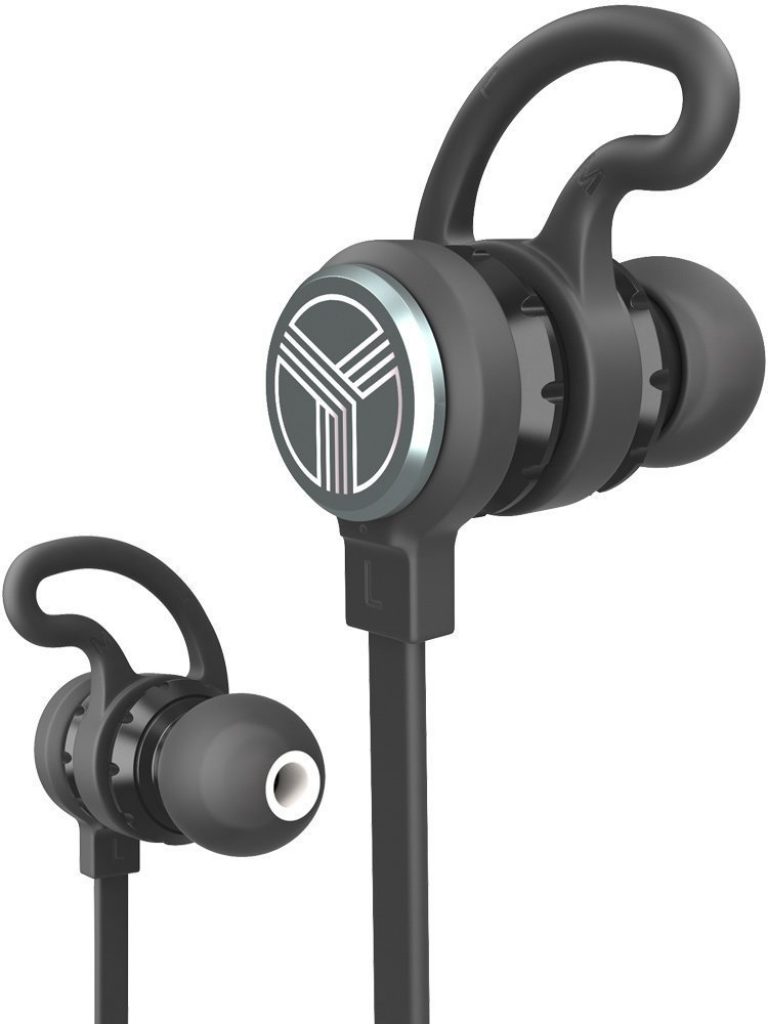 Overview
This next earbud is a 2017 model from Treblab which comes with a very short wire in each earbud. It is portable, comfortable to wear, very sportive and offers a life-time warranty.
What We Like
It has an anti-drop security feature that offers enough stability during vigorous exercise. It is also water and sweat resistant with the ability to comment to bluetooth devices without a hitch. Despite the tiny nature of the earbuds, it produces quality sounds outrating most of its competitors in the market. What's more, the battery can last for 6-8 hours when it is fully charged.
What Needs Improving
This earbud does not come with fast-forward or backward buttons that will enable skipping songs on a playlist, which means you need to manually use your mobile device.
The Final Verdict
Aside the downside of not having a fast-ward and backward button, this wireless earbud is one you would want to purchase considering its price, its unique design and sound quality.
---
If you enjoyed this review, we think you'll love: