Powerful And Discreet – Wireless Earbuds Are Only Getting Better
With the proliferation of smart mobile devices, wireless earbuds are the newest and coolest gadget you can add to your gym or work bag. With their latest technological features, these audio innovations make listening to music so much more hassle-free when you're out and about. Now you can even get noise-cancelling headphones, as well as headphone amps, without all the fuss of long cords.
Manufacturers, as with most things tech, are trying hard to outdo each other, leading to a win/win situation for us users, as cutting-edge features become increasingly sleek. Here, then, are our top picks of the latest earbuds.
Overview
Enter the world of wireless freedom with the Otium Bluetooth Headphones. They're more than just headphones; they're your partner for intense workouts, long runs, or serene yoga sessions. Sporting an IPX7 waterproof design and seamless Bluetooth 5.3 connectivity, these earbuds aren't just resilient – they're practically sweat's worst enemy. And with a stunning 15-hour battery life, they're the marathon runner of earbuds.
What We Like
From crystal clear sound quality to impeccable stereo sound, Otium takes no half-measures. The bass is so rich, you could spread it on toast! A built-in mic with voice notification for incoming calls makes them convenient. And let's not forget the speedy charging – it's quicker than making a cup of coffee! The easy-to-use buttons are a lifesaver for those who don't want to juggle devices.
What Needs Improving
Despite the stellar performance, there's always room for improvement. Occasionally, the headset may turn off if one device is disconnected, even if another remains connected. But hey, no one's perfect! The mic quality could also use a tweak for clearer calls.
The Final Verdict
Otium Bluetooth Headphones are the David Beckham of the audio world - stylish, functional, and always in demand. Sure, they might have a hiccup or two, but nothing that overshadows their overall performance. Our verdict? We score them a solid 9.2 out of 10.
4 new from $15.99
3 used from $11.93
Free shipping
as of November 27, 2023 3:27 am
---
Overview
As part of our quest to find the perfect pair of wireless earbuds, we were absolutely thrilled to stumble upon the Bose SoundSport Wireless Earbuds. In the ever-evolving world of Bluetooth headphones, it takes a lot to stand out, but these headphones do just that. Not only do they promise powerful, immersive audio, but they also ensure comfort and stability even during the most rigorous workouts. Toss in the sweat and weather-resistant feature and you're looking at a worthy contender for the best workout headphones in the market.
What We Like
There's a lot to like about the Bose SoundSport. Top on the list is the perfect blend of sound quality and comfort. These earbuds sit snugly in your ears, delivering a consistently powerful sound, which is a testament to Bose's ingenuity. We also found the Bluetooth and NFC pairing to be a breeze, and the inline mic and remote control just added to the overall convenience. What's more, the long-lasting battery promises up to 6 hours per charge, making it a reliable companion for long workout sessions.
What Needs Improving
While the Bose SoundSport is undeniably impressive, we did identify a few areas for improvement. One such area is the charging port. The use of micro-USB might seem a tad outdated to some, especially those who have fully transitioned to USB-C. Also, some may find the fit a bit loose, especially when profusely sweating, but switching to a different ear tip size should help with that.
The Final Verdict
On the whole, the Bose SoundSport Wireless Earbuds exceeded our expectations, and we believe they would for any audiophile and fitness enthusiast. They deliver not just on the sound and comfort front but also on the reliability aspect with their weather-resistant nature and long-lasting battery life. In light of all this, we're comfortable awarding them a strong score of 9.2 out of 10. If you're in the market for a reliable pair of wireless earbuds that won't let you down during your workout sessions, we wholeheartedly recommend giving these a shot. You won't regret it!
---
Overview
The DUDIOS Tic Wireless Earbuds leap beyond expectation with their incredible sound quality, reliable connectivity, and hours of continuous playtime. Sporting Bluetooth 5.0 technology, a sensitive touch control, and an auto-pairing feature, these earbuds are the epitome of practicality and convenience. Let's dive into what makes these earbuds a cut above the rest.
What We Like
The high-definition sound these earbuds offer is top-notch, providing a spacious and distortion-free listening experience. The compact, well-built charging case has a magnetic pull that securely fits the buds – quite the nifty feature. The 20-hour working time with a single full charge, topped with the comfort they provide, leaves little to be desired. Lastly, the noise isolation is simply fantastic, proving superior to many alternatives on the market.
What Needs Improving
As exceptional as these earbuds are, there are still a few points that could use a bit of tweaking. The bass quality, though clear, could stand to be richer. Also, while the mono usage feature is available for the right earbud, it would be great to have this feature for the left one as well. And finally, the transition to a USB-C over a Micro-USB port could be a delightful upgrade for users.
The Final Verdict
The DUDIOS Tic Wireless Earbuds check off many boxes - excellent sound, long battery life, and top-tier comfort. Despite the areas for improvement, these earbuds provide a high-value audio experience at an affordable price. For its fantastic performance and value, we are more than happy to give the DUDIOS Tic Wireless Earbuds a 9.2 out of 10.
---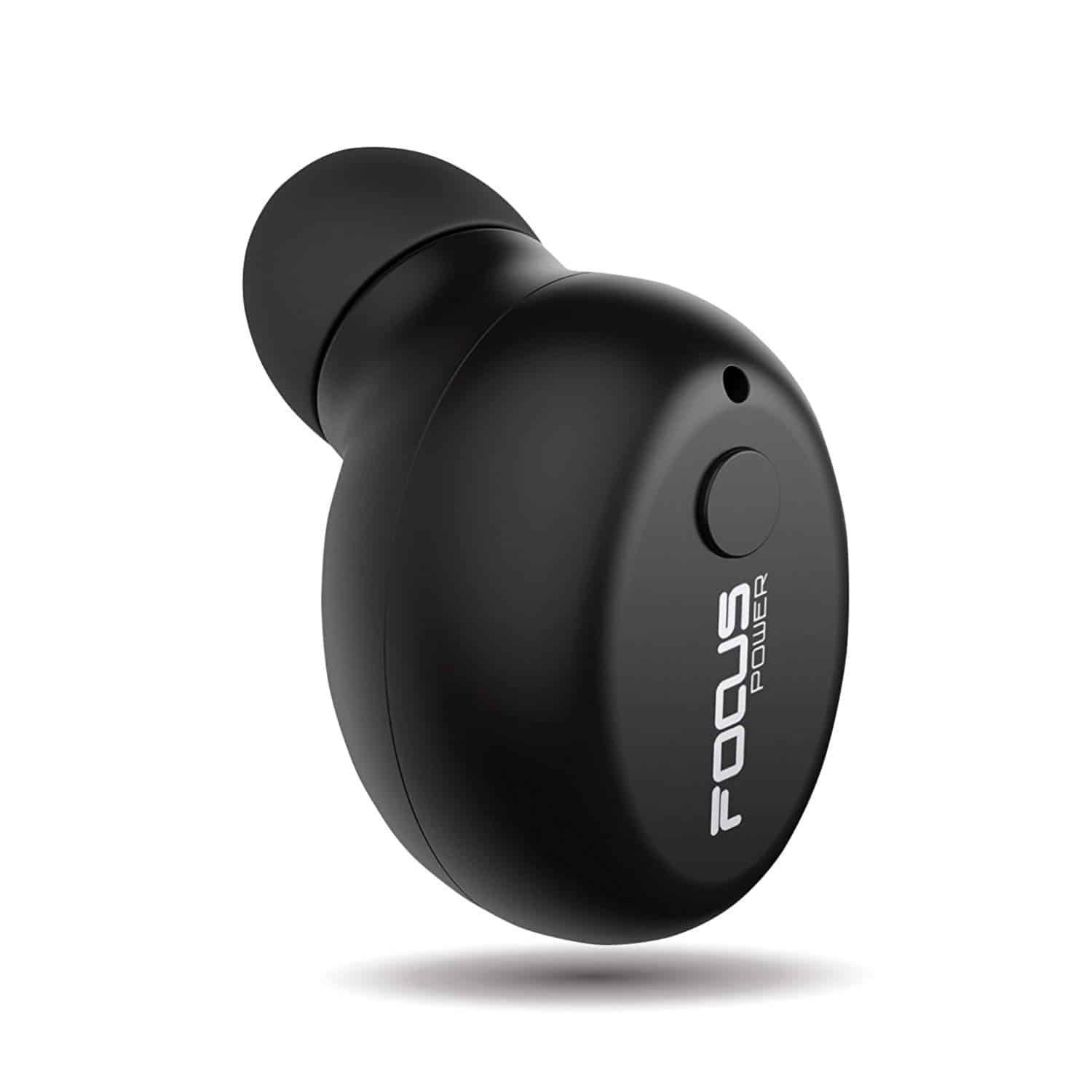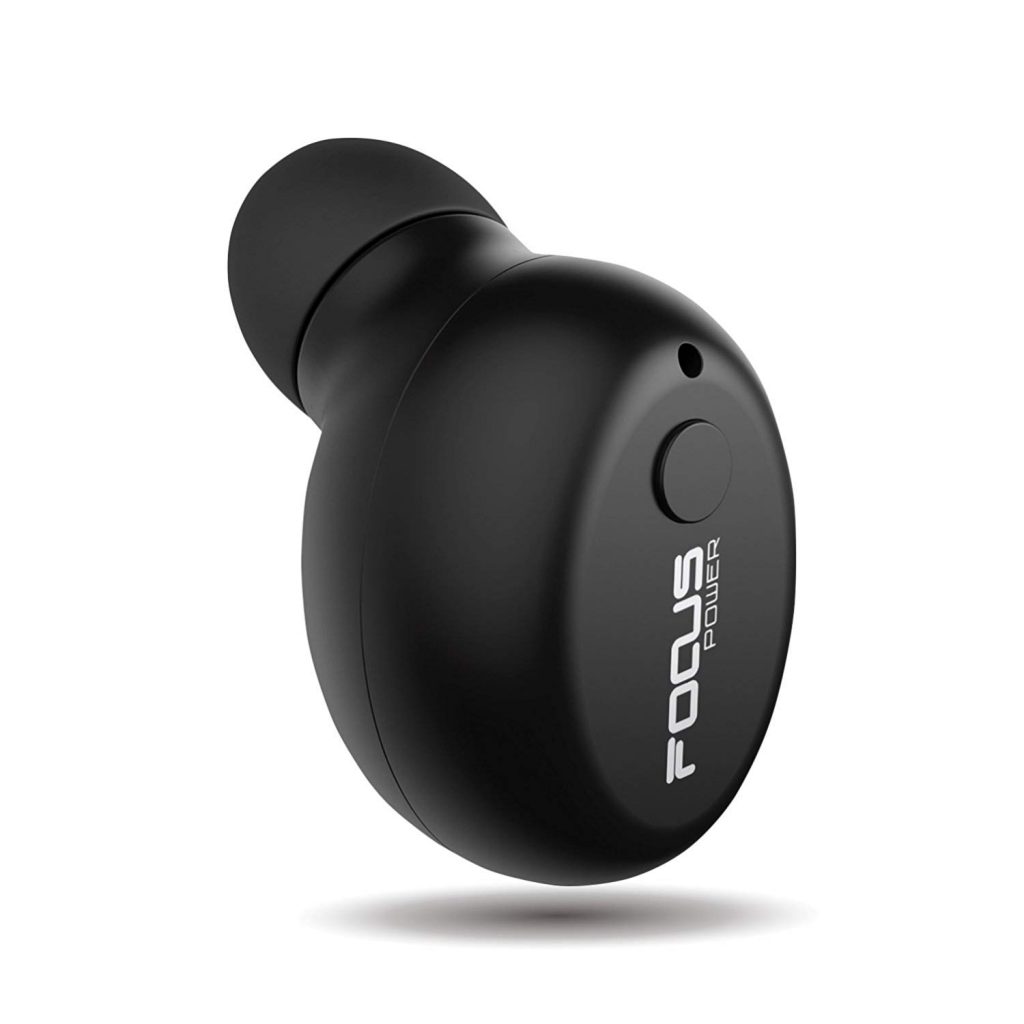 Overview
The FOCUSPOWER F10 Mini Bluetooth Earbud is a game-changer for those in search of wireless freedom. It's petite, hidden, perfect for a variety of settings, and offers the convenience of connecting to two mobile phones at once. The earbud stands out for its energy conservation capabilities, with a battery life that is 1.5 times that of similar products. With an impressive Bluetooth 4.1 & EDR technology, it guarantees an instant connection to your smart devices, and a range of up to 33 feet away. Magnetic inductive charging means you'll never be tied down by cords again.
What We Like
Our hats go off to the small, lightweight design that slides effortlessly into your ear, giving you the liberty to listen to music or take calls without any hassle. We were blown away by the swift charging, and its capacity to connect with various devices almost instantly. The sound quality is commendable, ensuring you hear everything loud and clear. Let's not forget the convenience of the carrying case that's perfect for on-the-go situations.
What Needs Improving
While the FOCUSPOWER F10 is near perfect, there's room for improvement. We wish it held a longer charge to ensure uninterrupted use throughout the day. Another minor hitch is the volume of the warnings – a tad too loud, sometimes startling the user. A mechanism to adjust the warning sounds would be a great addition.
The Final Verdict
Taking everything into consideration, we are pleased to award the FOCUSPOWER F10 Mini Bluetooth Earbud a score of 9.4 out of 10. It's a versatile and effective product, offering top-notch wireless convenience. If you're looking for a Bluetooth earbud that hits the sweet spot between functionality and comfort, this product could be music to your ears!
---
Overview
The GNMN Bluetooth Headphones are a masterstroke of audio technology, coming in as the new wave of seamless connectivity, design finesse, and high fidelity sound. Imagine slipping these sleek earbuds into your ears, hitting play, and journeying into an immersive audio universe right in the middle of your living room. For those constantly on the move, these earbuds are your unwavering audio companions, effortlessly pairing high-tech prowess with remarkable durability.
What We Like
We were thrilled by the comfort and stable fit provided by the soft and flexible ear hooks. For those with active lifestyles, the IPX7 waterproof rating promises to endure your sweatiest workouts. A monumental plus, the battery life, with up to 48 hours of playback puts these headphones in a league of their own. The automatic pairing feature and the high-performance wireless technology were another delightful surprise, providing uninterrupted audio bliss. But the real kicker? The HD Stereo Music and Clear Call feature, providing high-fidelity sound and crystal-clear calls, transporting us to our very own private concert hall.
What Needs Improving
While these earbuds are near perfect, we yearn for a quick reference guide for the touch interface – we're only human after all. Also, an indication of the remaining charge in the charging case without needing to put the earbuds back would be a nice addition. Still, these minor quibbles are but a drop in the ocean of this product's excellent features.
The Final Verdict
Balancing innovative technology, impressive sound quality, and comfort, the GNMN Bluetooth Headphones are nothing short of a revelation. For these reasons and more, we give this product a 9.7 out of 10. If music is your constant companion, these earbuds might just be the sidekick you didn't know you needed. Take the plunge; it's music to your ears.
---
If you enjoyed this review, we think you'll love: