The Hottest New Home Audio Systems
Great picture quality is not enough when watching your favorite Blu-ray home video. If you already own a killer OLED TV, you will also need good sound quality to create that cinematic experience in the comfort of your home. If you're looking to add more oomph to your TV's audio, you should be in the market for a good quality soundbar.
Like full home theater systems, soundbars provide high sound resolution to prevent the constant need of turning up the TV's volume to a ridiculously high level or leaning forward for clearer sound. We've made a list of the top 3 soundbars that are worth every penny to take your audio experience to another level.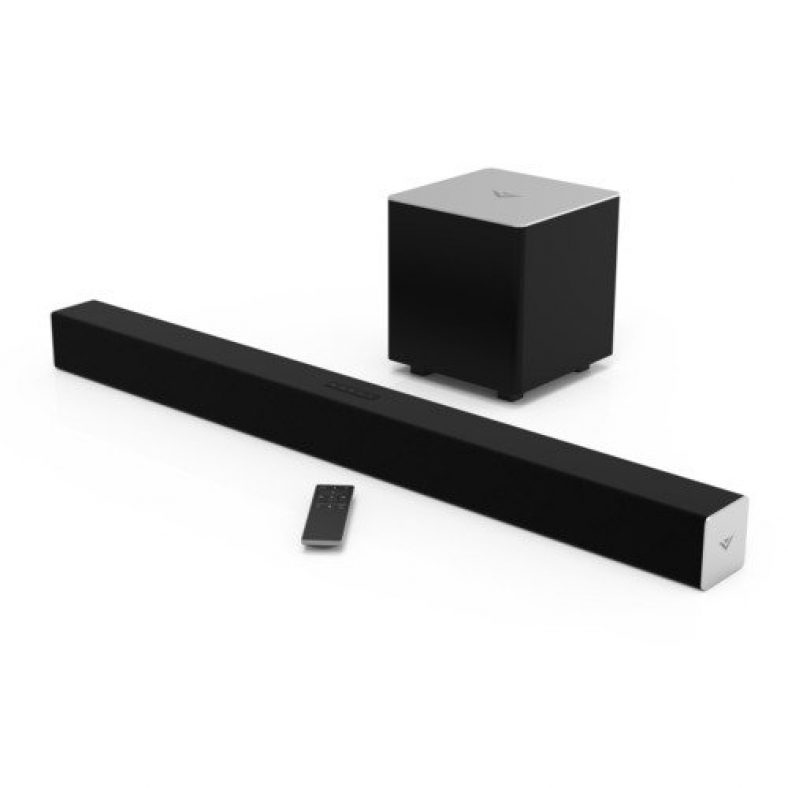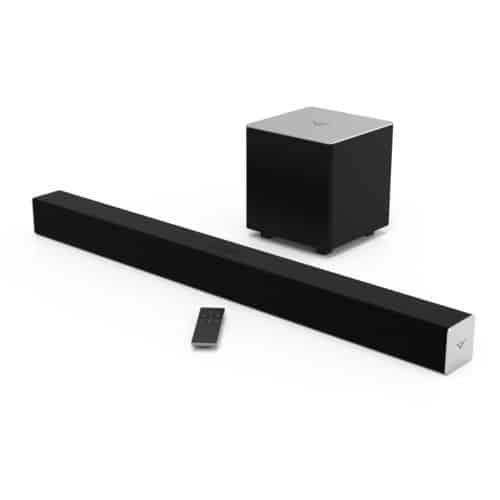 Overview
If there is any sound bar out there that can add to your at-home movie watching experience to the extent your living room feels like a real life cinema, it's definitely the VIZIO SB3821-C6 Soundbar. Accompanied with a subwoofer, this wireless device gives you premium sound quality for a decent price.
What We Like
What blew our minds with this soundbar is the ingenious Bluetooth feature designed for the wirelessly playing of different audio content between other Bluetooth compatible devices. And if you don't want to be a nuisance when playing loud music, connecting a Bluetooth headphone does the trick, even from another room.
What Needs Improving
The only negative aspect we could arrive at with this item is its size. It takes up a lot of valuable room space.
The Final Verdict
If you can ignore the larger than life size aspect of this sound bar, we fully recommend this product. From the sound quality to Bluetooth connectivity, the VIZIO SB3821-C6 Soundbar is truly value for money.
---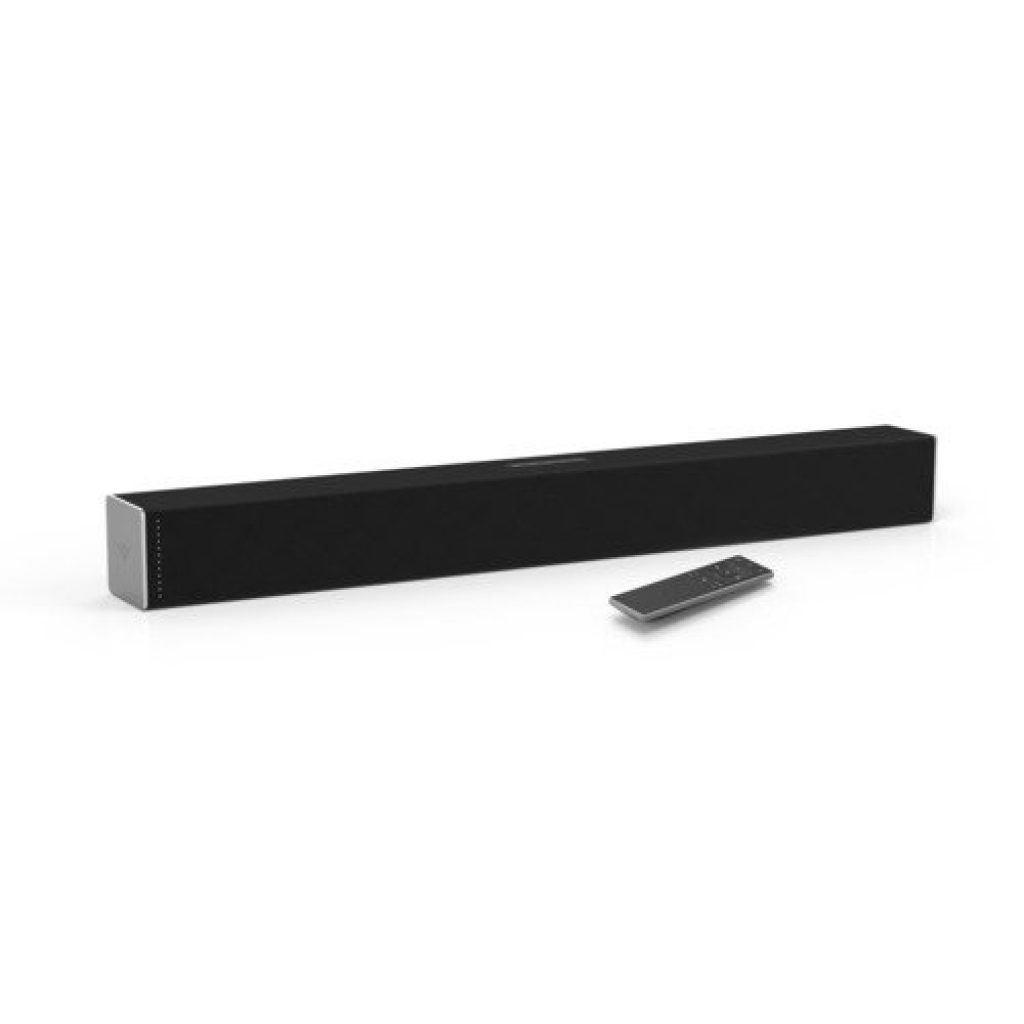 Overview
The fourth soundbar on our list is yet another product from VIZIO. The VIZIO SB2920-C6 Soundbar is another device packed with premium sound quality and wireless connectivity features to meet the audio needs in your home. Its sleek black design is also visually pleasing.
What We Like
Typically, with many speakers, when you turn the volume up, the sound quality becomes fuzzy. This is an exception with the VIZIO SB2920-C6. Even if you crank the volume up to the maximum, you are still offered a rich, sharp quality sound. If you prefer not to use the wireless option, linking your television set to the device is very straightforward as you only have one wire to deal with.
What Needs Improving
Despite this being an incredible sound device, there are a couple of aspects that need improving. For starters, although it comes with a remote, the 'ON' button is on the speaker itself. Additionally, unlike the VIZIO SB3821-C6, a subwoofer is not included.
The Final Verdict
The VIZIO brand has provided a solution to premium sound quality needs with this item. This soundbar is an affordable option for your home entertainment.
---
Overview
The final sound bar on our list is the Bose Solo 5. It is pocket-sized, and has a simple design making it suitable for almost every room space. It comes with decent sound quality and minimal functionality as well as wireless connectivity. It also offers a universal remote to enhance the listening experience.
What We Like
We just love the size of this sound bar as it's both small and appealing. But what sets this soundbar apart from the rest is the universal remote control. With this remote, you not only control the soundbar but also other devices such as the TV, satellite box etc.
What Needs Improving
For the price, the sound quality of this soundbar leaves a lot to be desired. The sound quality is basic and lacks depth. It doesn't also help that it doesn't come with a wall mount like its competitors.
The Final Verdict
All in all, this sound bar is a simplistic device. In terms of performance, it provides the bare minimum. If you're looking for something basic and cheap then this soundbar should do.
13 used from $154.89

as of September 30, 2023 1:12 am
---
Based on this review, we think you'll also like: