Boost Your Sound With A Headphone Amp
When it comes to buying a headphone booster, you have an abundance of choices so you're bound to find a portable amplifier that offers pitch-perfect sound and suits your budget.
If you're a true music lover you'll want something that lets you get carried away in your favorite music. That's why it's important that the amp you choose is the optimum fit for your noise cancelling headphones, bluetooth turntable, PC or smartphone. So what exactly does a headphone amp do?
Think about it this way. Pairing a 3.5mm amplifier with a device is like putting high-octane fuel into a sports car. The sports car has high performance, but it's the fuel that powers it to race faster. In just the same way, a great headphone amp will make your sound deeper, richer and better quality in every way possible.
So which headphone amps are truly capable of enhancing your music or gaming experiences?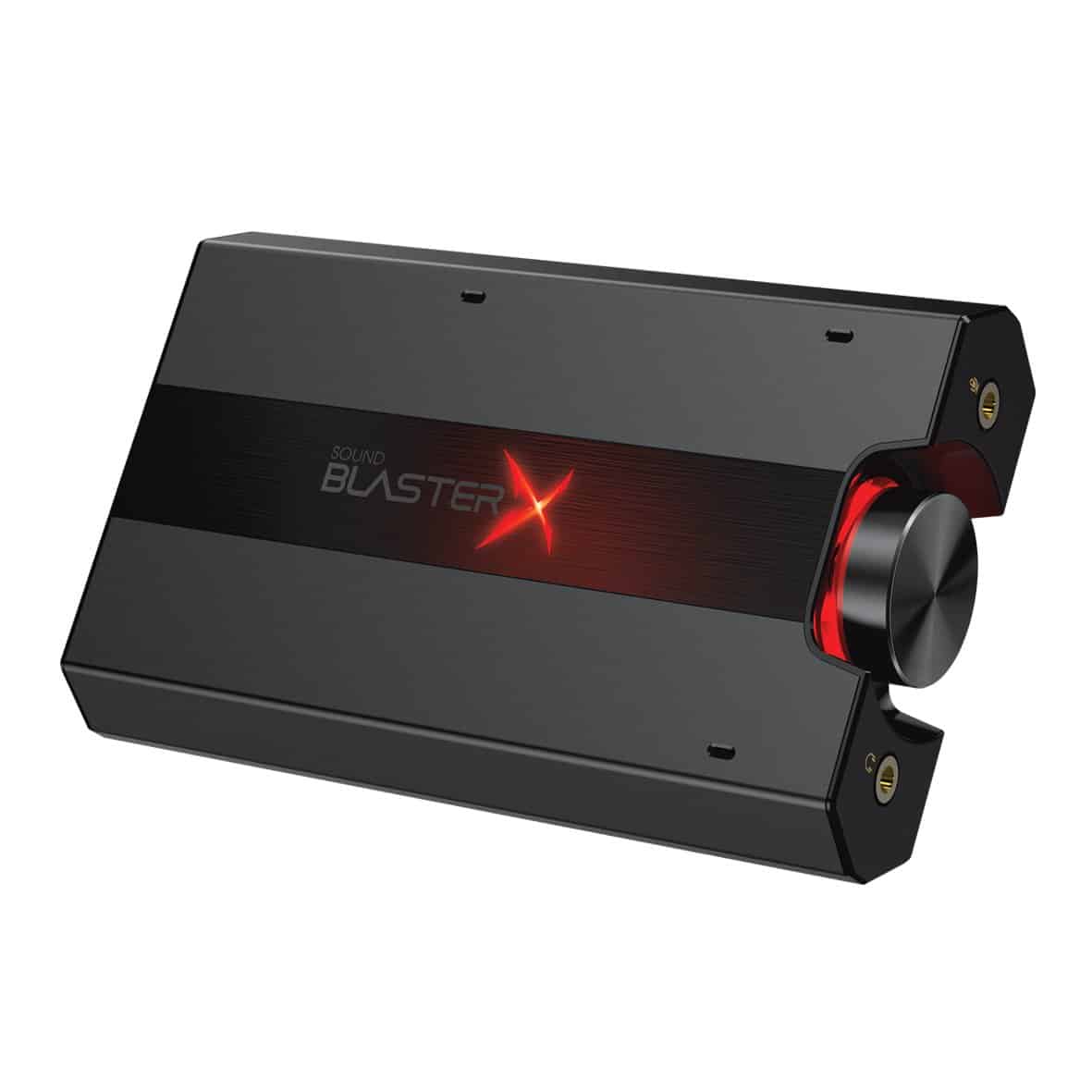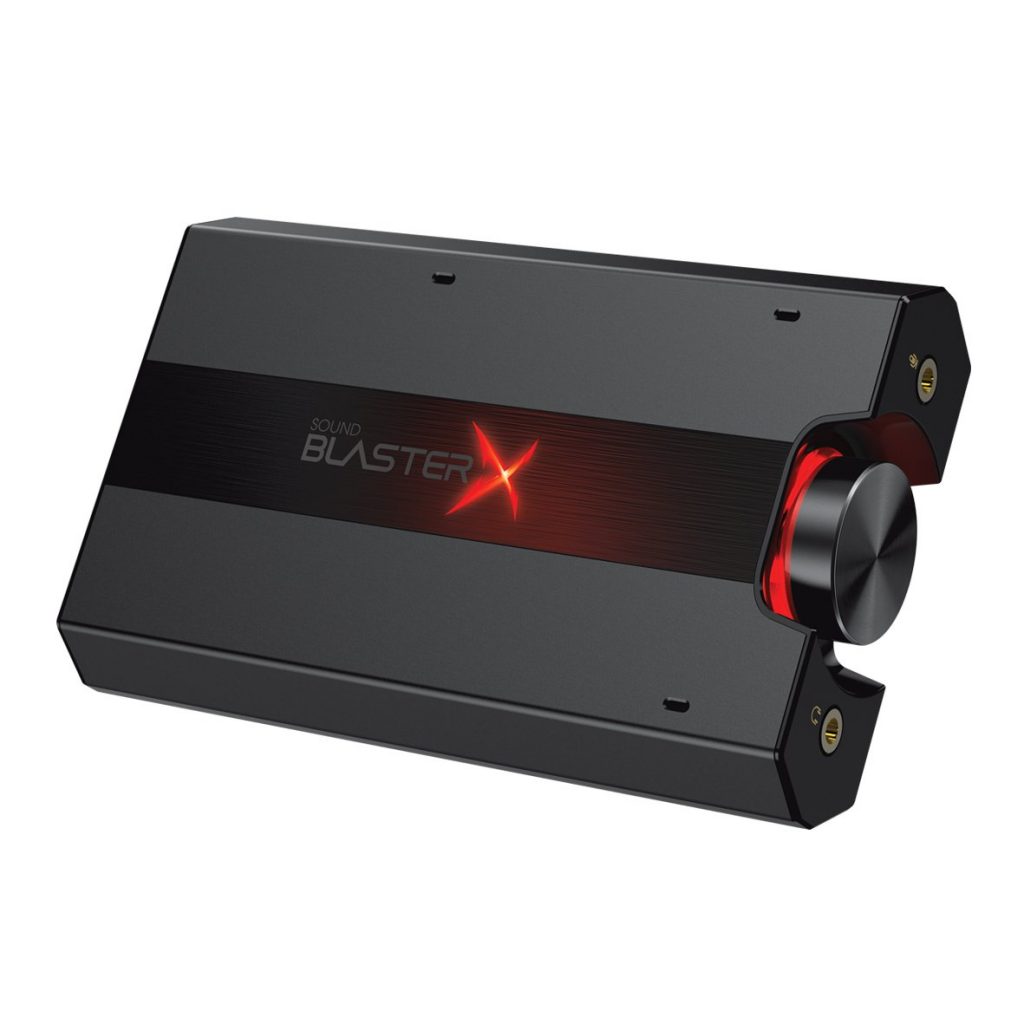 Overview
The Sound Blaster Zx is every audiophile's dream. This powerhouse of a device combines a gaming sound card with a state of the art headphone amp including a Core 3D Audio Processor. You can hook it up to almost any PC, smartphone or Xbox – meaning that you can use it at home and on the go.
What We Like
The shell is black and red with rubber padding on the back. This gives you a solid grip if you place your Zx on almost any surface. The front of the shell has a headphone and microphone input. This is where you hook up your device to convert audio for superior sound. The knob has an in-built LED light that dims and brightens with the volume. All of the audio connection points such as the headphone jacks are gold plated for maximum audio quality.
Our favorite feature is the scout mode. (Gamers, take note!) This function lets you hear the approaching footsteps of your enemies from further away, giving you a distinct advantage in first-person shooter games like Call of Duty.
What Needs Improving
This is a good headphone amp and we didn't have any problems with it. It'd be nice if it were more customizable, for the real audio pros.
The Final Verdict
Overall, the Sound Blaster Zx is ideal if you want something adaptable that connects to multiple devices. If you're looking for better audio for your PS4 or XBOX, this will be your new go-to product.
---
Overview
You can't talk about headphone amps without mentioning the Topping NX1s. We love the simple and clean interface, and the audio capacity that beats some of its most expensive rivals.
What We Like
It has almost all the qualities of an expensive, top of the range headphone amp but is sold on Amazon for next to nothing. With this neat little headphone amp you get an impressive 40 hours of playback time without any distortion. The audio is crisp and clear, even after heavy use. The operation is simple: High and low gain modes and a bass booster switch to boot. The aluminum case is a nice touch.
What Needs Improving
The Topping NX1s is the perfect headphone amp if you're looking for something nice and simple that does the job well. Great audio delivered in a small package and for a cheap price.
The Final Verdict
All in all, this is a dynamic amp. The sound that comes through is pristine. A star product fit for anyone.
---
Overview
The FiiO A3 screams quality. It comes with the FiiO signature smooth metal face and little rubber pads for an effective surface grip. We really like that it's almost the same size as an iPhone so it fits comfortably into our hand.
What We Like
In the package you'll receive a jump cable, a mini USB for charging and to use with DAC, and an optical connector. The amp interface is easy to use. You can adjust the bass, treble and gain in two level increments for balance. There is a sleep function, which is a nice addition if you have to suddenly rush out. The FiiO also charges while you play so you're never out of battery.
What Needs Improving
A drawback is that on this model you can't bump up the bass up to the same level as with other FiiO models like the Eo9K. On the positive, the high-pitch sounds are crystal clear. So if you're looking to amp up your music with earth-shattering drums and bass, you'll be better served with a higher spec model.
The Final Verdict
This is an amazing bit of kit, especially for the money. You're getting an external soundcard for your PC and an amp that can be hooked up to PS3 and smartphone alike. For its size and specs, this is the perfect product if you like to take your amp on the road.
---

Overview
Do you have a home recording studio? Or are you just looking for a professional grade headphone amplifier? Meet the ART Headphone Amp Pro.
What We Like
ART stands for Applied Research Technology – and their products live up to the title.
This headphone amp serves up a whopping 6 x outputs. Each channel comes with independent EQ controls for bass, treble, dual function pan/mix and a ton of monitoring settings. The bright LED lights provide a beautiful visual representation of volume levels. There is a mono switch is a great addition and lets the sound flow through left and right headphones seamlessly. The ART is so sophisticated that it can even double up as an amp for bands.
What Needs Improving
If you are using the ART for music practice, just bear in mind that if you're routing multiple headphones through the same channel, the power is split. If you pair the headphone amp with high quality headphones, you won't have a problem!
The Final Verdict
Affordable headphone amps don't get much better than this. If you're not used to high grade amps you may need to get your head around the settings, but once you've nailed it, your experience will be transformed.
---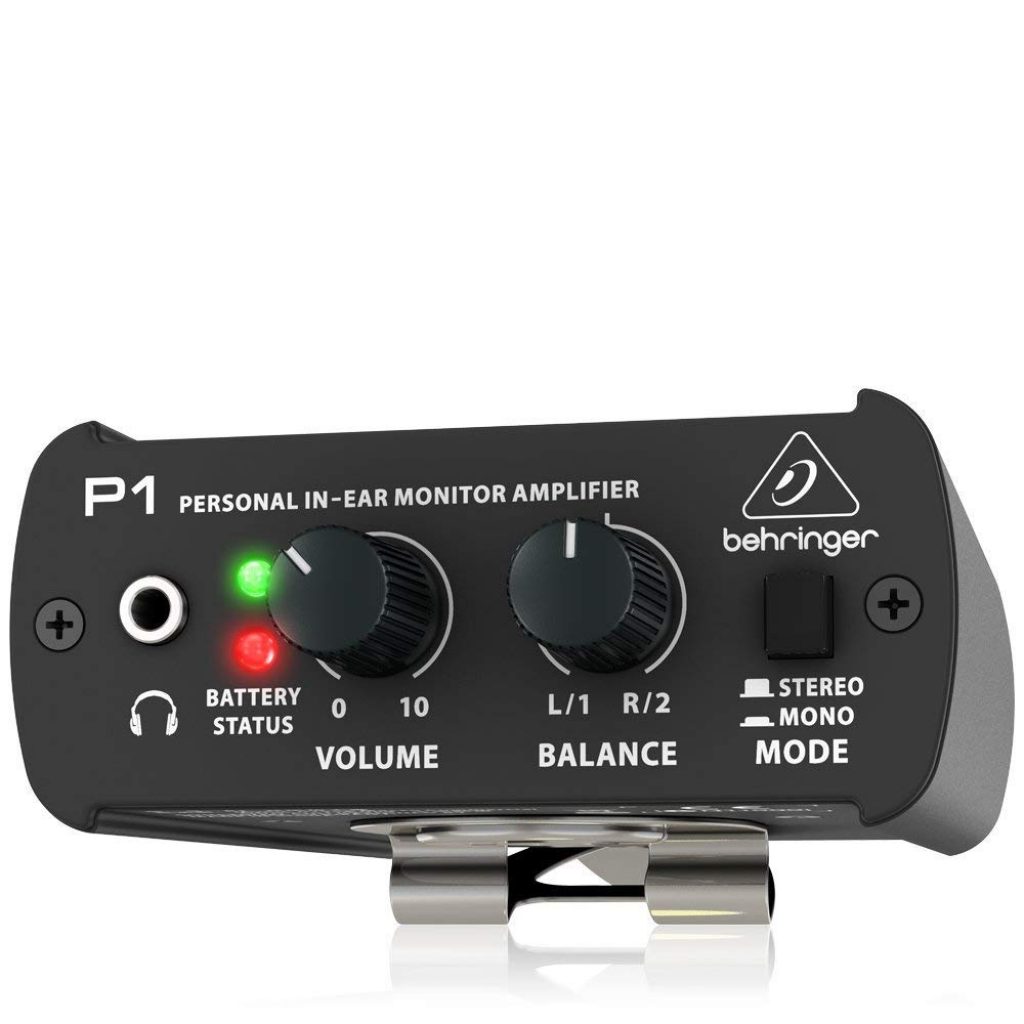 Overview
The Behringer Power Play prides itself of being a "drummer proof" headphone amp that is cheap enough for anyone to own. After using it everywhere from home to recording sessions over the last few weeks, we can safely say, this headphone amp packs power.
What We Like
The Behringer is very easy to set up and use. It offers two channels, mono and stereo, and a respectable array of mixing options to catch all the nuances in your sound. It comes with a 12-hour battery, which is plenty enough to last you over several days or one intensive day of music.
What Needs Improving
The only downside is the volume capacity. If you're in a huge band or play in large venues, you might find that the Behringer can't quite stretch that far. But for anything less ambitious, it will serve you well.
The Final Verdict
The Behringer PowerPlay P1 headphone amp is a solid device for home music lovers and professional musicians. Set it up, plug it in and you're ready to go.
---
If you really want to get the best out of your headphone amplifiers, make sure to check out the following tips.
---
Don't miss our other brand new reviews: