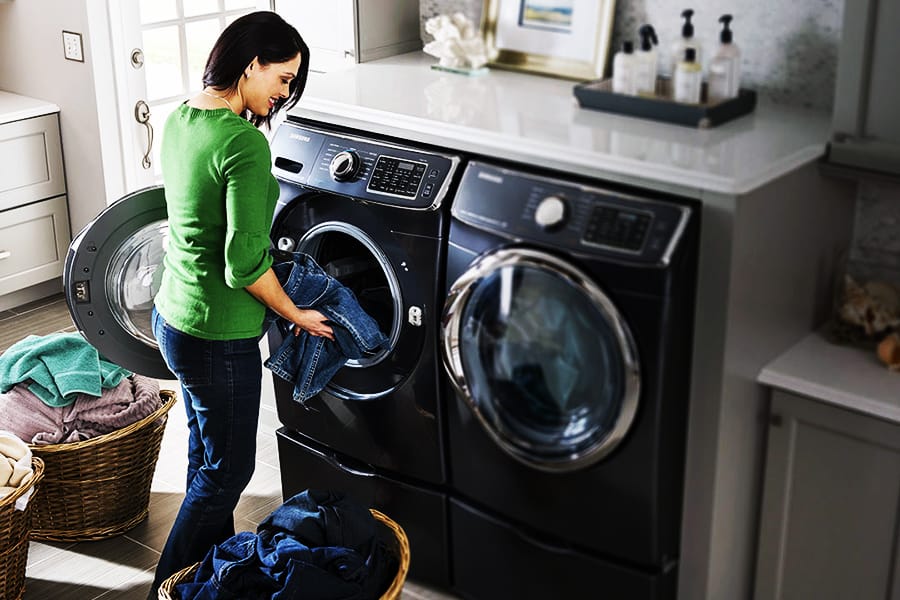 Washer & Dryers That Won't Make Laundry A Chore
People don't dream of buying a washer and a dryer, and yet we all need them. At its worst, laundry can feel like a never ending cycle of wash, dry, fold, put away and then you're starting all over again. A good washer & dryer can take a bit of the drudgery away.
There's a lot to consider when buying a washer dryer combo, and there's approximately 150 models to choose from. Depending on the size and configuration of your space, you may want a machine that is top load for comfort, front load for quick access, all-in-one for convenience, stacked for tight spaces, or under the counter. We're here to help you make that choice.
Firstly, where are they going to live? If they need to fit in a tight space, such as in the kitchen between your refrigerator and oven, then it's pointless getting top loaders, or if a narrow space is all that's available, a stackable washer/dryer might be best. Standard washers are usually 27 or 27.5 inches wide. Their capacities range from 3.1 to 6.2 cubic feet. The majority are between 3.5 and 4.6 cubic feet.
Capacity is important when choosing a dryer as well. As clothes tend to fluff up when drying, they take up more space, and you'll need a dryer with more capacity than the washer.
Beyond the obvious, there are some significant differences between the two styles. These distinctions will help inform your purchase, as every washing machine you'll look at will be either front- or top-load.
Front loaders have front mounted displays, are more efficient, gentle, and have been found to clean better. Top load models have back-mounted displays and generally tend to use more water during cleaning cycles than their front load counterparts. However, they do cost less to buy initially.
Higher-end models tend to feature digital displays and a load of settings for you to select from – cooler cycles for delicates, hotter for bed linen and so on. Models at the highest end of the scale can even connect to your WiFi, thus enabling remote access.
Many manufacturers have made models that specialize in using less water, or electricity; these tend to be cheaper to run, although the cycles can take longer to complete, but pricier to purchase.
So, without further ado, let's get started.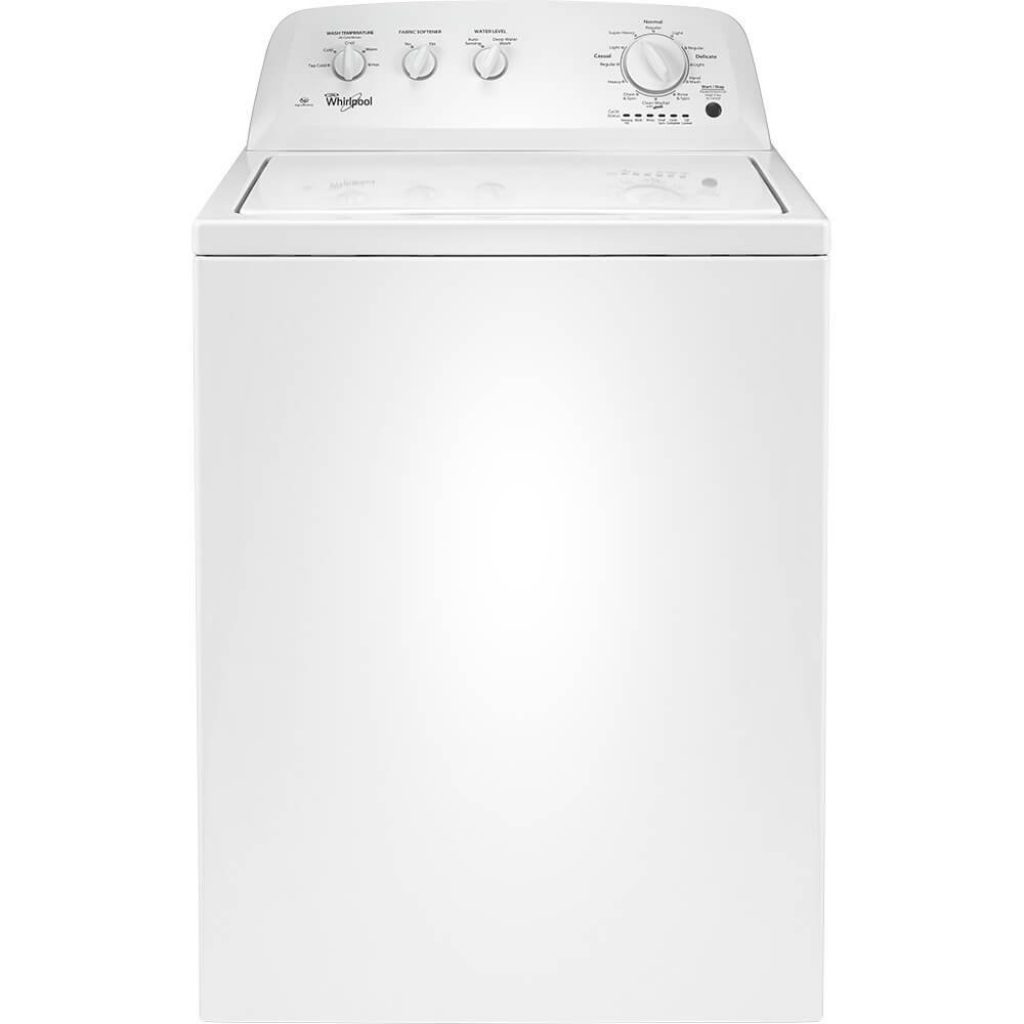 Overview
This spacious washing machine is perfect for holiday homes, motor homes and small apartments. It appears to be very sturdy, well made with excellent, hard wearing controls. The drum fits a full washing basket of clothes, just enough when you're on the go. The instructions are clear and concise, with labelled diagrams and easy to follow tables.
What We Like
This washer is an amazing deal. It's simple, easy to fit and compact, and despite the large capacity, it is surprisingly portable. With 11 options of wash/dry cycles, and a well thought out display and timer combo, our washing came out so clean, and even a grass stained pair of old jeans looked fresh and unmarked and was perfectly dry. This is an excellent, good value washer.
What Needs Improving
The cable was a little on the short side, however this was soon fixed with an extension.
The Final Verdict
We loved this machine, its faultless performance, and affordability. We won't hesitate to recommend it.
3.5 Cu. Ft. Capacity White Porcelain Tub
11 Wash Cycles / 5 Temperatures
Dual Action Spiral Agitator
Dimensions (WHD): 27 1/2" X 42" X 27"
1 used from $770.50

Last update was on: May 24, 2019 8:48 pm
in stock
---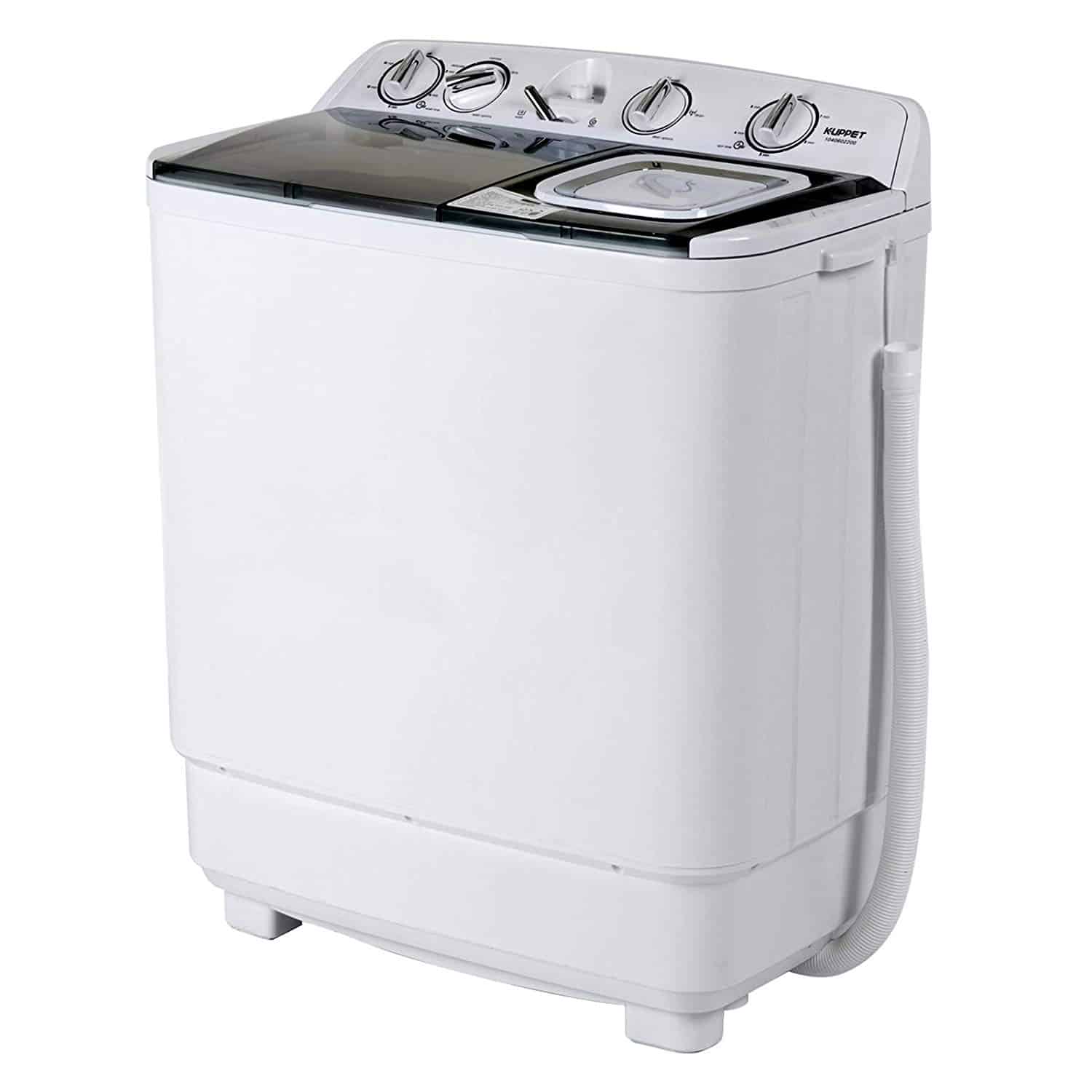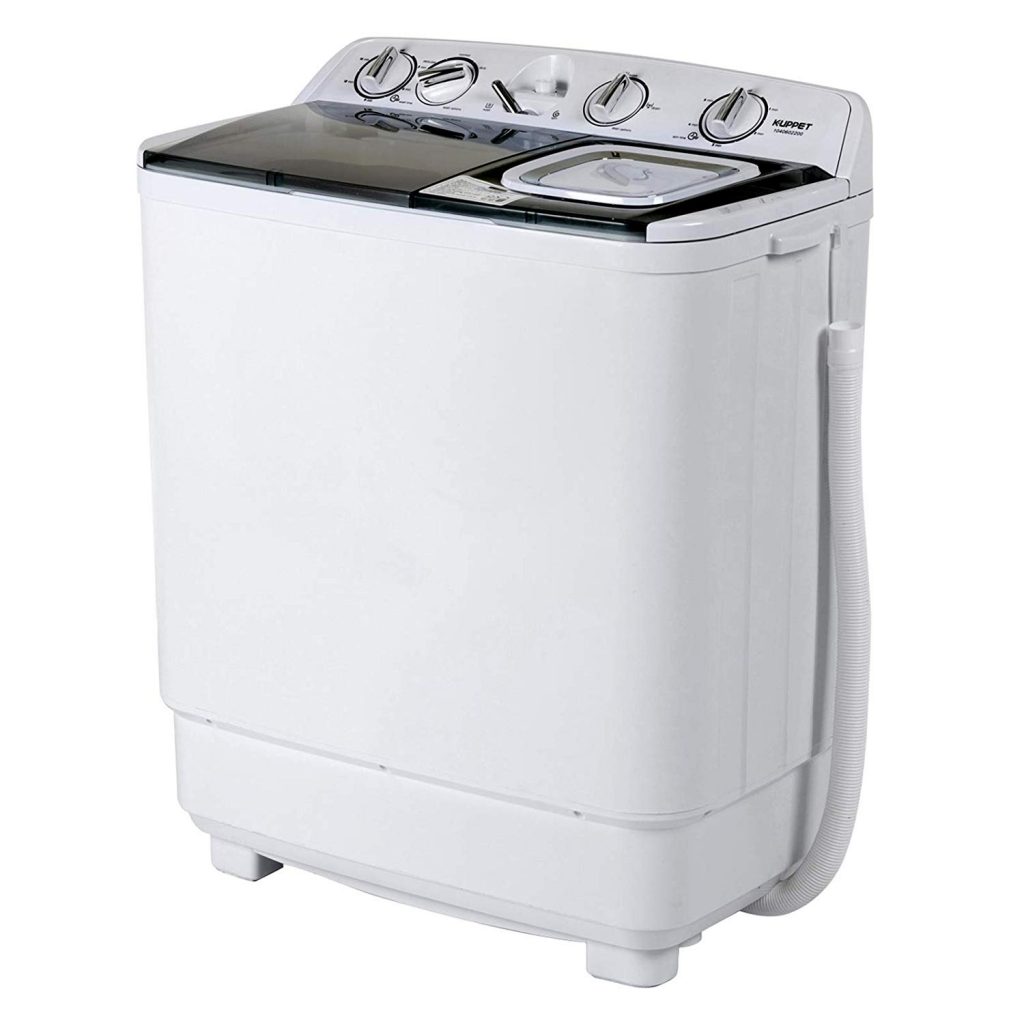 Overview
This washer/dryer combo is perfect for saving space. With features including convertible venting and condensed drying, this is ideal for the home or if you travel and need to wash your clothes while on the go.
What We Like
The efficiency of this machine is impressive – the wash cycles are fast and the dryer works without a hitch. What's more, you can run the washer and the spinner at the same time thanks to the twin tub design. The Kuppet's main strength is its portability, which makes it perfect for student condo's and holiday homes. In our tests, clothes emerged clean, fresh and nicely warmed from the dryer
What Needs Improving
Considering it's a compact design, we do wish the machine was a little lighter, other than that, this is a solid little washing machine.
The Final Verdict
This washer dryer combo worked just as expected. It's simple to use, compact and still rivals most high capacity machines in its washing and drying power.
▲【Large Capacity】2019New! Feature the twin tub dual function design can save your precious time by washing and spinning dry loads at the same time. Total capacity:21lbs(washer:13lbs,spin cycle:8lbs), for doing light to medium laundry loads. You can wash the clothes of the whole family at the same time!
Last update was on: May 24, 2019 9:45 pm
in stock
---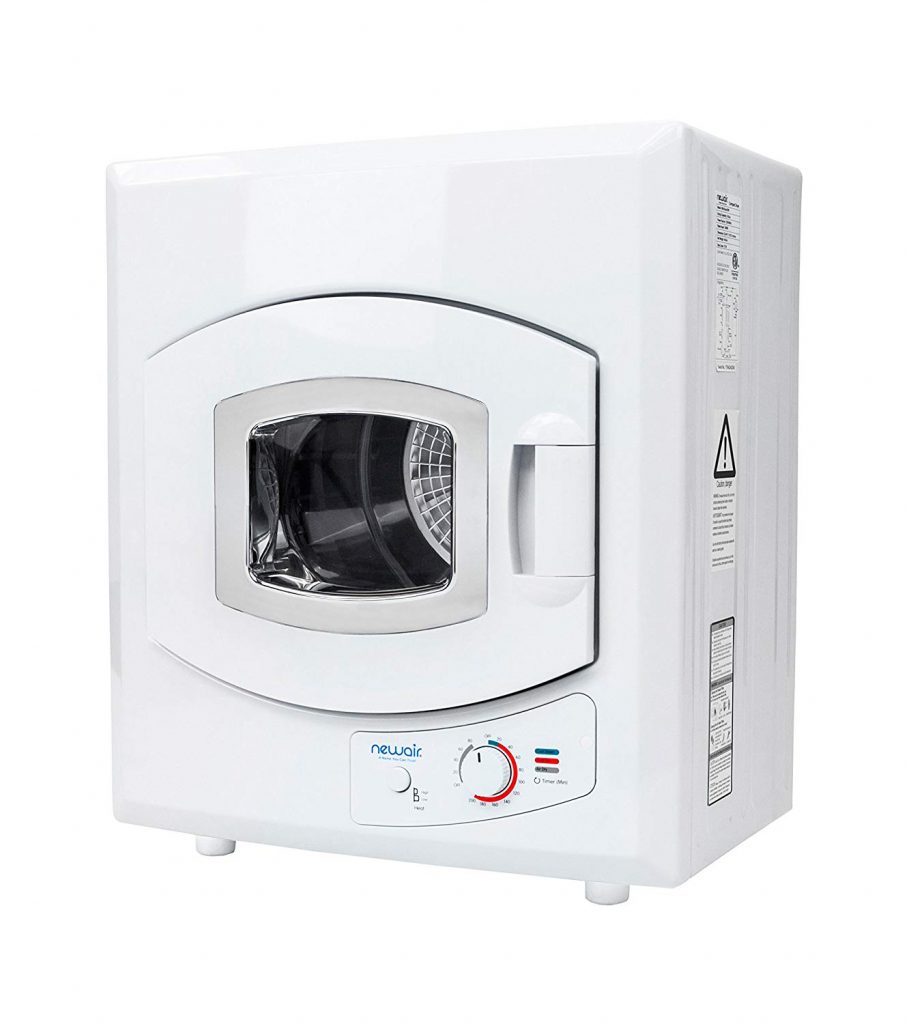 Overview
This solidly made, compact dryer is great for even the smallest space, and comes with all the necessary attachments. It has multiple hot and cool drying options, and variable timer settings, and the instruction manual is simple to follow.  The product arrived well packaged, with plenty of protection.
What We Like
We like the fact that this dries clothes very rapidly ensuring that even in the worst weather, our clothes can be dry and warm, quickly and easily. It's a great size for a condo but will also go well in any kitchen space and can be plugged in anywhere. You can even stack it if necessary, with no hassle or worries, and it'll easily take bedlinen, towels and more with no complaints.
What Needs Improving
If you have a full load of bedlinen or towels it can take a little while to dry completely, but just factor that in, and it's not a problem.
8.9Expert Score
The Final Verdict
If you need a good quality, compact dryer, that still dries efficiently and effectively, this is the model for you.
Capacity: 3.6 Cubic Feet or 13.2lbs. Stackable: Yes
Drying Options: Multiple hot and cool drying options and variable timer settings allow this dryer to manage all clothing types
Energy-Efficient Drying: Using about 1,400 watts, this dryer is much more energy efficient than the average 4,000 watt home clothes dryer
1 used from $213.99

Free shipping
Last update was on: May 25, 2019 4:48 am
in stock
---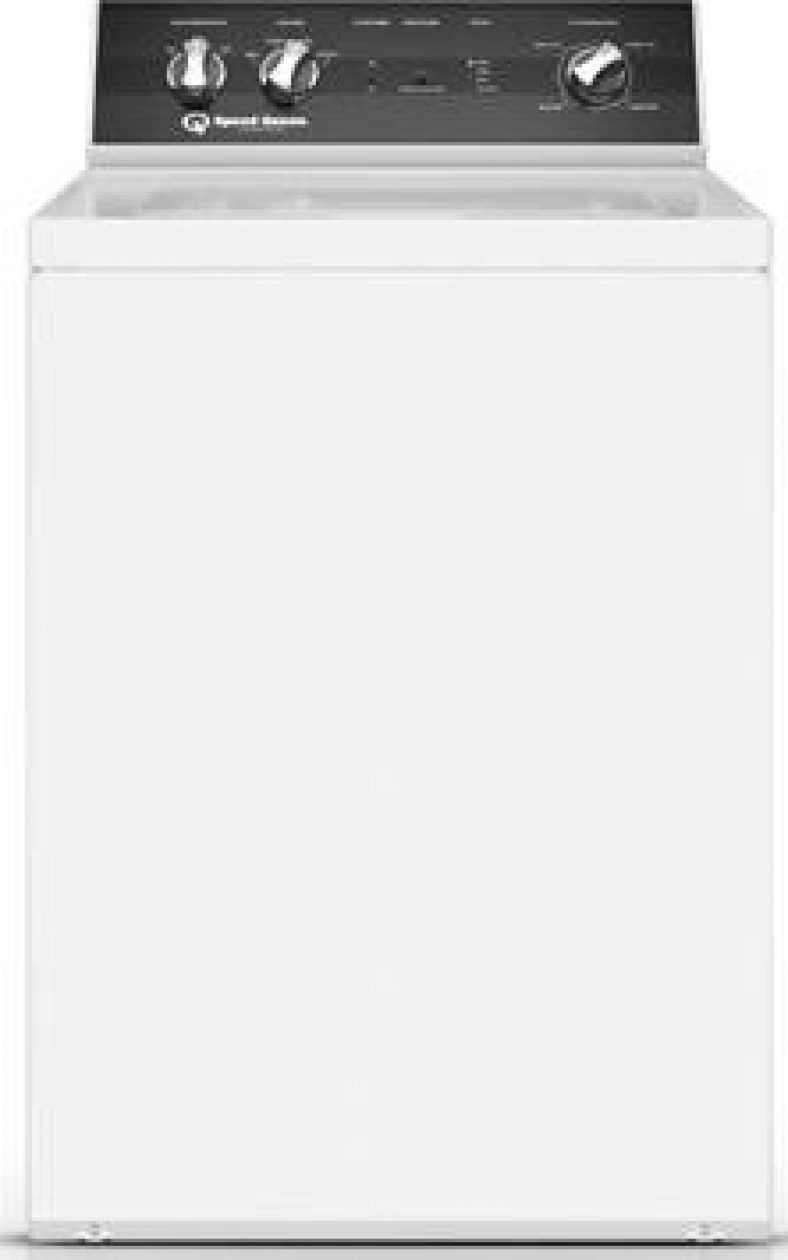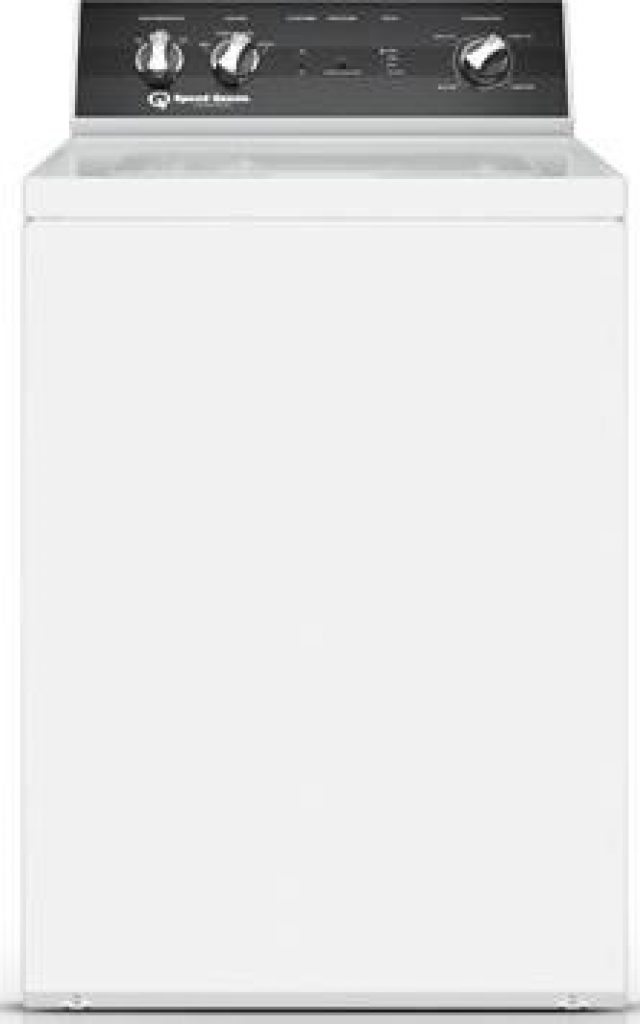 Overview
This Speed Queen top loading washer means business – it's solid, clean lined and large. The instructions are minimal, but to be honest, that doesn't matter as it's so simple to use. It is a little on the pricey side, but having Free Delivery is a definite bonus!
What We Like
This no-fuss machine has no high tech gadgets or complex locking mechanisms to go wrong, has an agitator to clean efficiently and uses hot water from the tap. Consequently, the cycles are quick and energy efficient. It seems to require less water than other washers, and our clothes came out clean and fresh smelling.
What Needs Improving
The only issues we have found is that on the cycle for delicates, there is often some water left in the bottom of the drum. But with a little planning, it's no issue.
The Final Verdict
Speed Queen have made a fantastic, no nonsense washer, and with the free delivery, it offers great value for money.
Type: top load
Agitator: yes
Stainless Steel drum: yes
1 used from $449.00

Last update was on: May 25, 2019 1:45 pm
in stock
---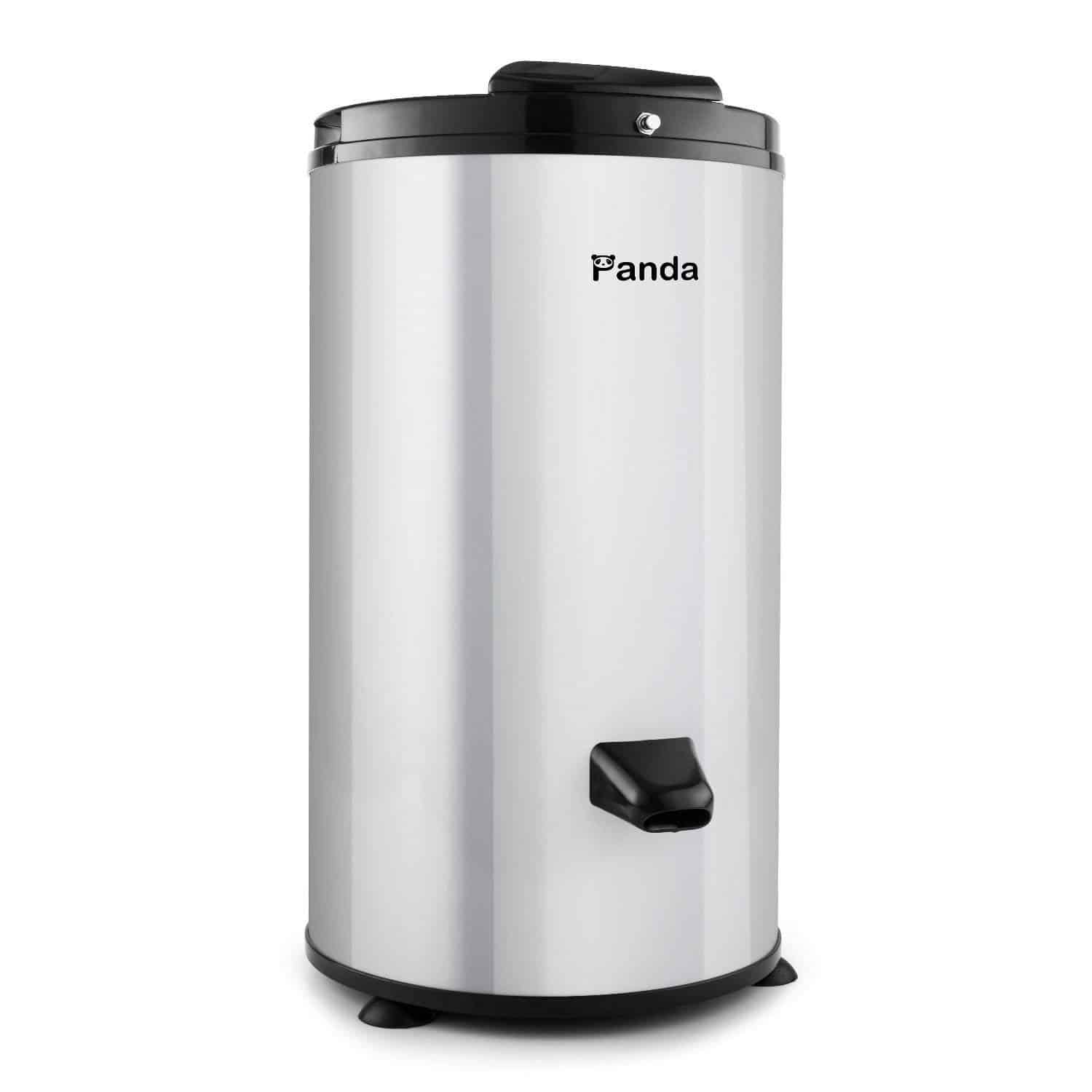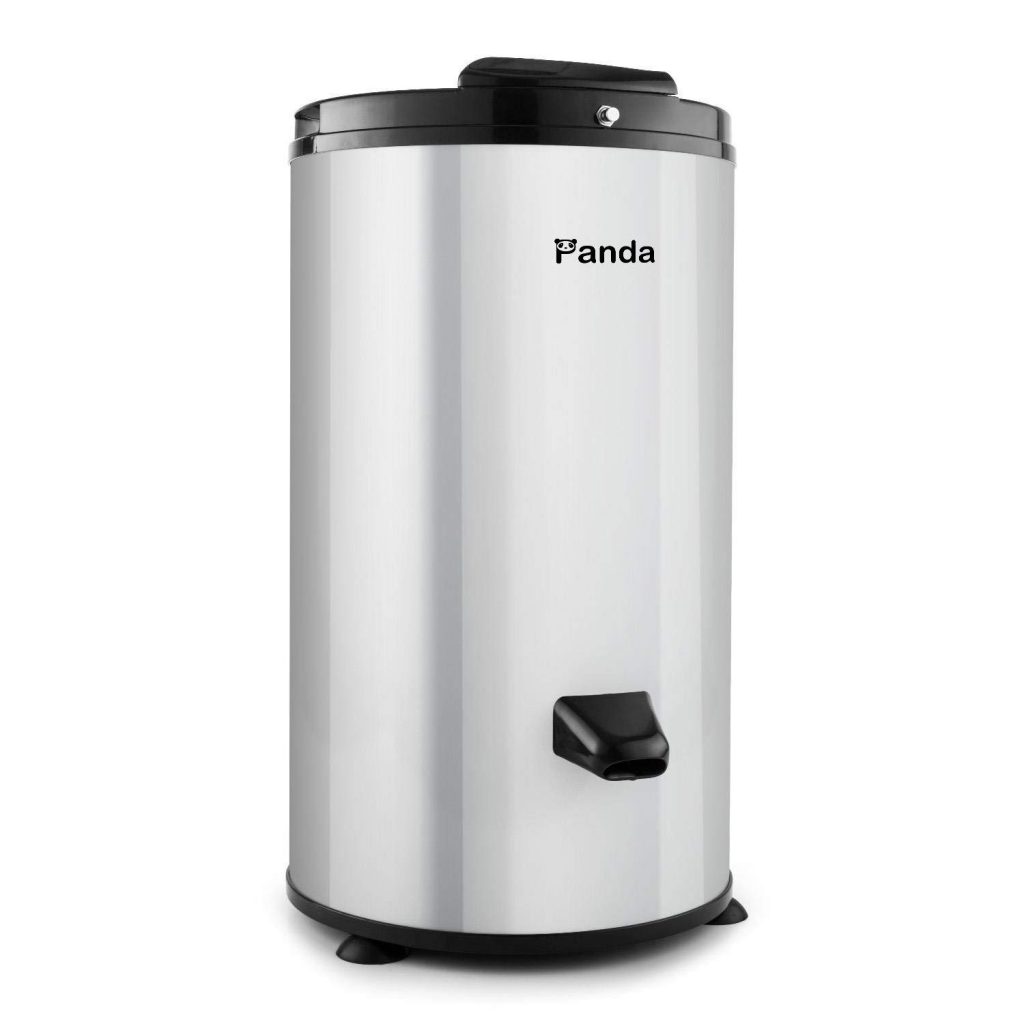 Overview
This is a really compact and light weight dryer, perfect for apartments, and smaller rooms. The door is large for rapid filling and emptying, and it's very simple to use. The instructions are not that clear, but it's easy to figure out how the Panda works.
What We Like
We love the change of spin direction whilst its drying clothes, meaning that there are far fewer creases and in most cases, no need to iron – perfect! The Panda isn't heavy on electricity either, so whilst it hasn't a huge capacity, you can afford to run it more frequently. Performing well in all of our rigorous tests, we like this compact dryer.
What Needs Improving
We wish that the load capacity was a little larger, but it's ideal for two or three people's washing load.
The Final Verdict
This is a neat little dryer, perfect if you are short of space. Energy efficient, quiet running, and simple to use.
Stainless steel drum to ensure long life.110V outlet, plug anywhere you like. Household use only. Large capacity, easy mobility and portable to carry around
Perfect for Apartments, Dorms, RV, Boat, Travel. Space Saver. Match with various choice of Panda Portable Washing Machine as a set
Free shipping
Last update was on: May 24, 2019 9:45 pm
in stock
---
Check out our other recommendations for the kitchen & home: