The Hassle-Free Way To Cook The Perfect Rice
There's a perfect, but annoyingly elusive, moment to serve rice – a second too soon and it's teeth grindingly tough, and a second the other way and it's turned into clumpy damp mush, so there's this constant challenge to find that magical sweet spot. A rice cooker is a brilliant and versatile addition to any kitchen that serves the perfect rice every time without complaint or stress. But what do you look for in the many models on the market?
Capacity is a good place to start. Measured in cups (10 cups = 1.8l), most range from 3 to 10 cups in capacity, with the smaller cookers being suitable for 1 or 2 people. Look out for special features as well; rice cookers can often steam vegetables or meat as well as rice. There is also the rice/slow cooker combo which can easily cook a whole meal using a internal tray. Some rice cookers have a microchip in the base to sense how 'done' your rice is and then time the cooking intelligently, adjusting the time and temperature as necessary.
We simply love our cooking appliances, so if you do too, be sure to take a look at our best air fryer reviews, and our best bread machine reviews.
Finally, here are our top 3 rice cookers of the year!
About the only thing this versatile cooker doesn't do is make the coffee. It's a rice cooker, pressure and slow cooker, sauté, steamer and warmer, and includes three temperature ranges, a timer function and can keep food warm. Fitting neatly on any countertop, the high tech stainless steel appliance has a one-touch, user friendly interface, is Alexa enabled and is almost whisper quiet.
What We Like
That this cooker is Alexa enabled is a great features, with infinite possibilities. Easily programmable, with a nice clear LED display, we were able to set it so that our meal was cooked when we came home from work, and through a bit of experimentation, discovered that it can cook the perfect boiled egg, too. The included recipe book is great, but it didn't mention the eggs!
The rice we produced in this cooker turned out beautifully fluffy, cooked to perfection and steaming hot!
What Needs Improving
The pressure cooker alarm is surprisingly loud and shrill, but it's only on for an instant, fortunately.
The Final Verdict
If you're looking for a rice cooker that not only makes perfect rice, but can do a lot, lot more, and has plenty of useful features, then this is the one for you!
---
This rice cooker is a really useful size with the capacity to feed a large family easily, and with its built in steamer, you can prepare an entire meal perfectly. It can also slow cook or sauté, and comes with a set of utensils and various trays for its multi functionality. A simple programmable interface completes this rice cooker.
What We Like
This Aroma Housewares rice cooker covers all the bases and more – it produces great results, can keep the food warm if you're running late, and is easy to clean. We like the specialized settings for white and brown rice, and both came out deliciously perfect in our tests. The 'flash rice' function, cutting cooking time in half, is a great idea if you're in a rush, and the 15 hour delay is awesome for busy families.
What Needs Improving
There's a lip in the lid of this cooker that we found really awkward to clean due to the angle, but this is in no way a deal breaker.
The Final Verdict
This rice cooker is fast and inexpensive and can be relied upon to cook a healthy, nutritious meal for your family.
3 new from $29.99
5 used from $20.99
Free shipping
as of June 5, 2023 11:22 am
---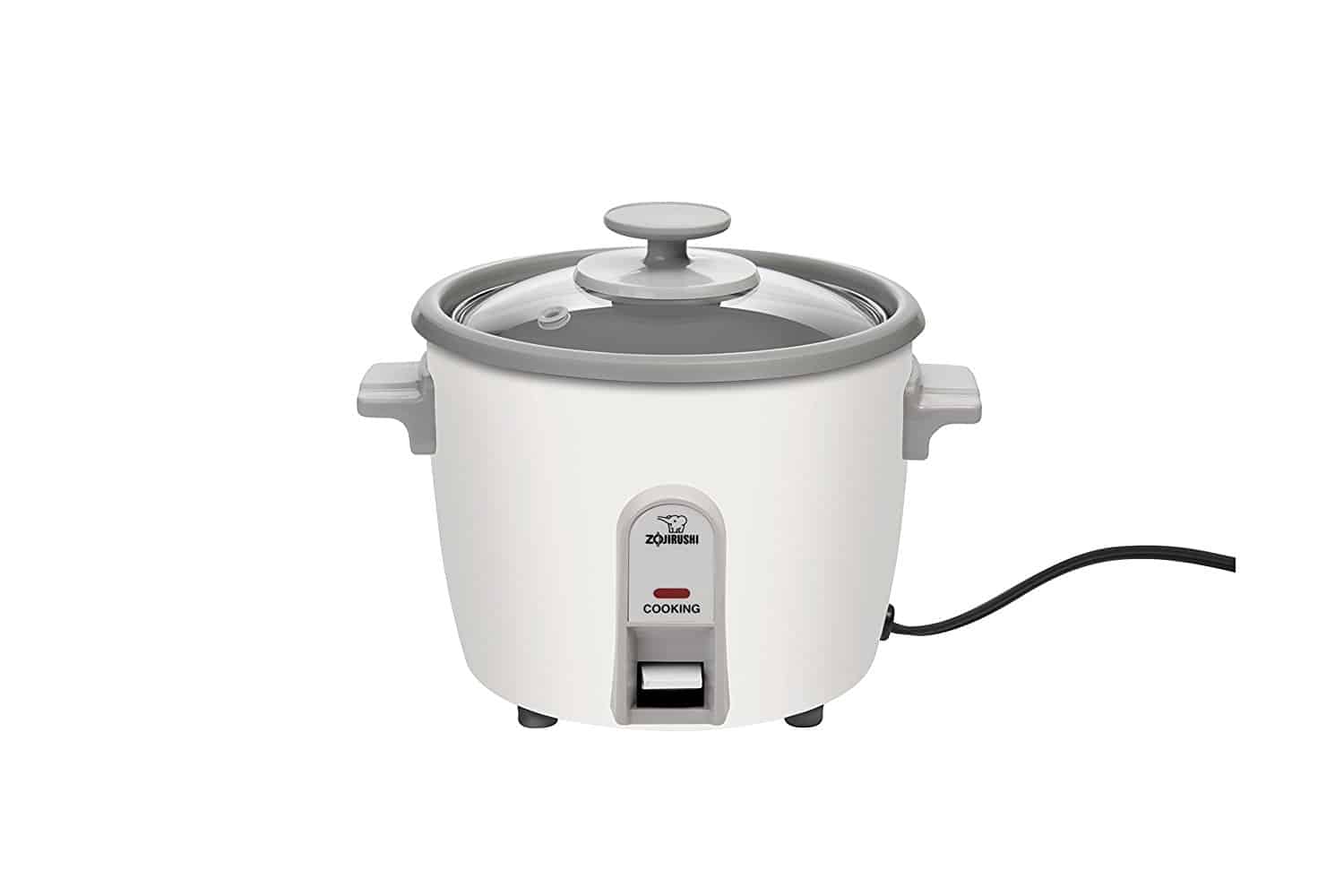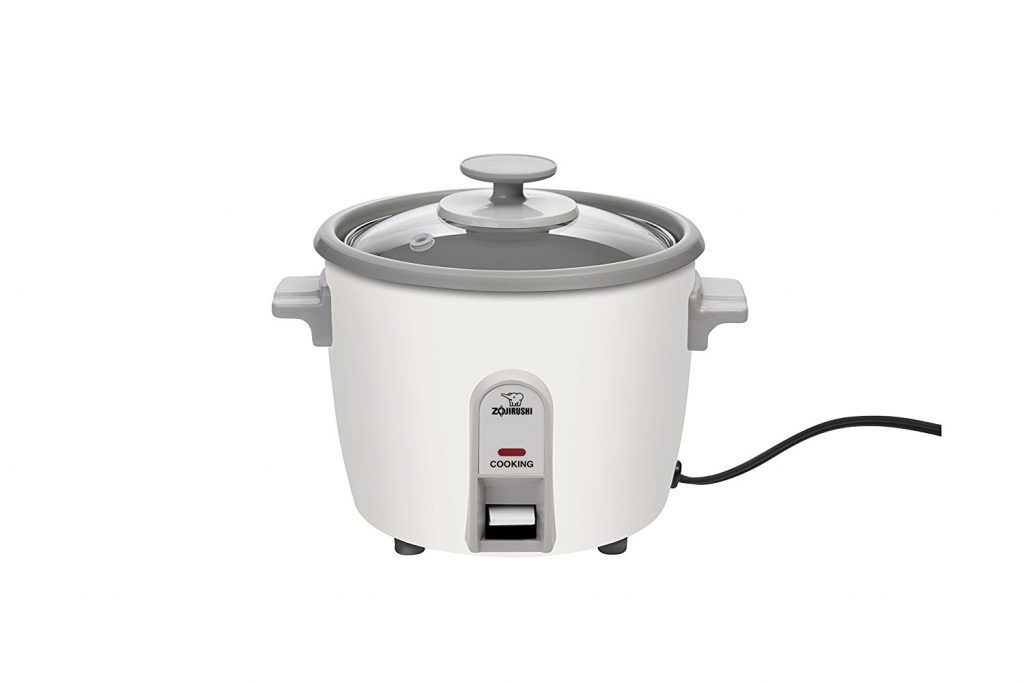 Overview
This small, but perfectly formed, rice cooker is refreshingly simple. It's neat enough to leave on a countertop, or store in a cupboard until needed. With its one switch control, anyone can master cooking the perfect rice or grain, and by using the included streamer tray, can deliver a healthy, nutritious meal with minimal effort.
What We Like
This rice cooker is just great for a small family. The clear glass lid enables you to keep an eye on things, and the stay-cool handles are a nice touch. The rice pan and steamer tray are non stick, and dishwasher safe. We love the neat, uncomplicated design and that there are no impenetrable instructions to get in the way of simply cooking a delicious rice based meal.
What Needs Improving
Initially, we found that the rice water bubbled through the tiny air vent in the lid when cooking; however, by rinsing the rice first, we completely eliminated this issue.
The Final Verdict
This rice cooker does exactly what it's meant to - cooks perfect rice every time. Definitely one for the gift list!
3 new from $29.99
5 used from $20.99
Free shipping
as of June 5, 2023 11:22 am
---
See our other top rated kitchenware: