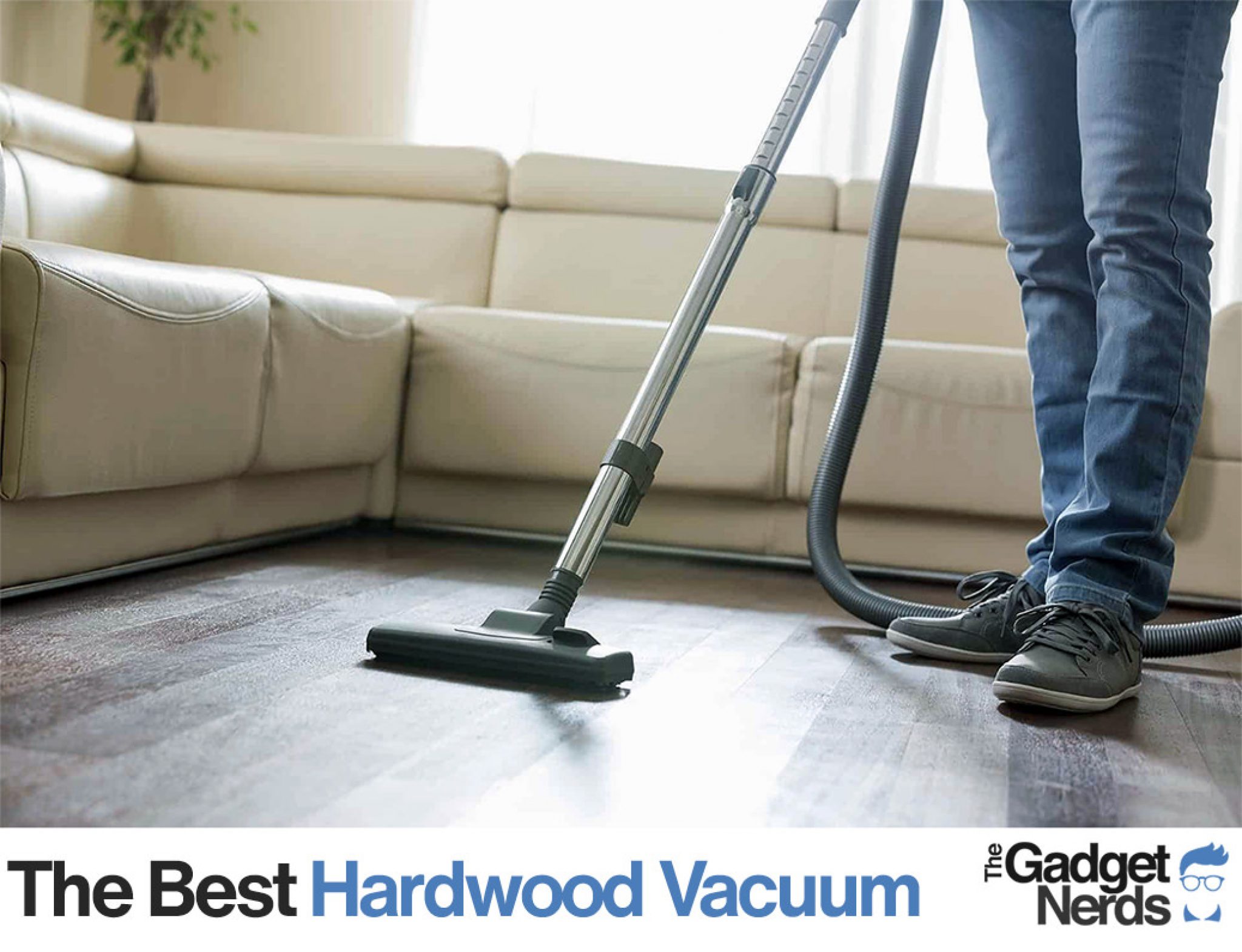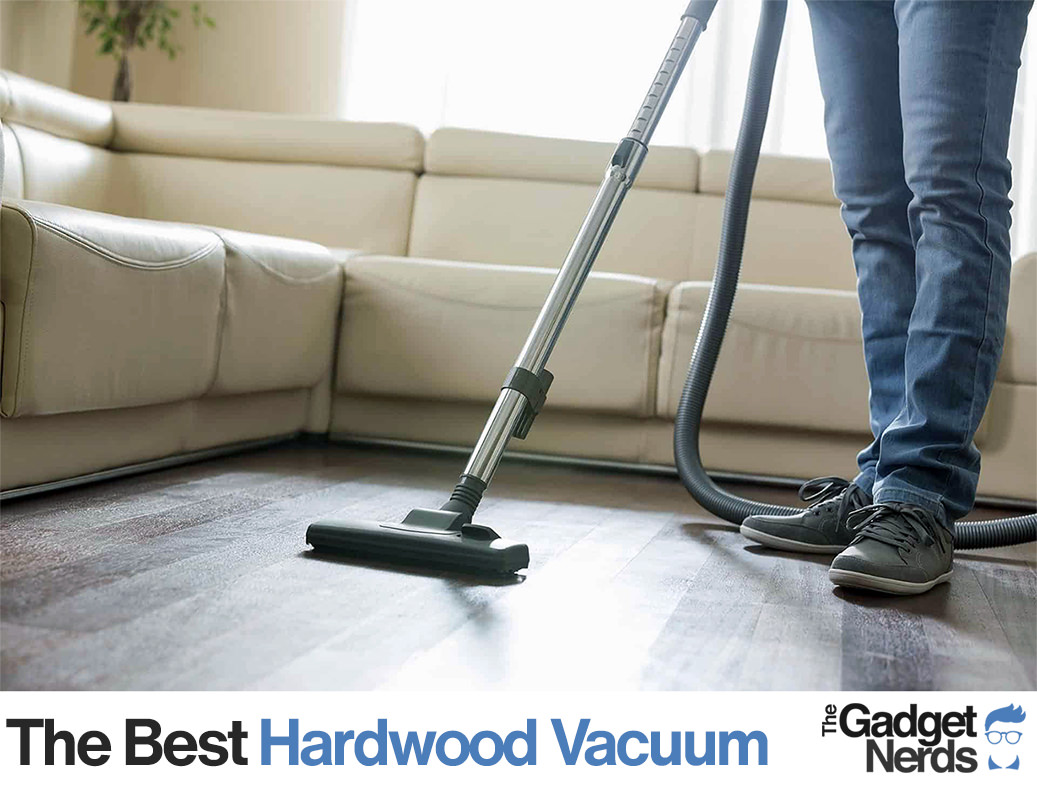 On this list, we have selected the best 3 vacuum cleaners for hardwood floors, so that you don't have to go through hundreds of reviews in order to decide which one suits your needs the best. Robot vacuum cleaners, as well as some cordless vacuum cleaners, are also decent for hardwood floors, so make sure to check out our reviews!
We've looked at the most important things that you want in a vacuum cleaner for hardwood, and those are price, quality, and endurance. So, here are our top 3 vacuum cleaners for hardwood floors!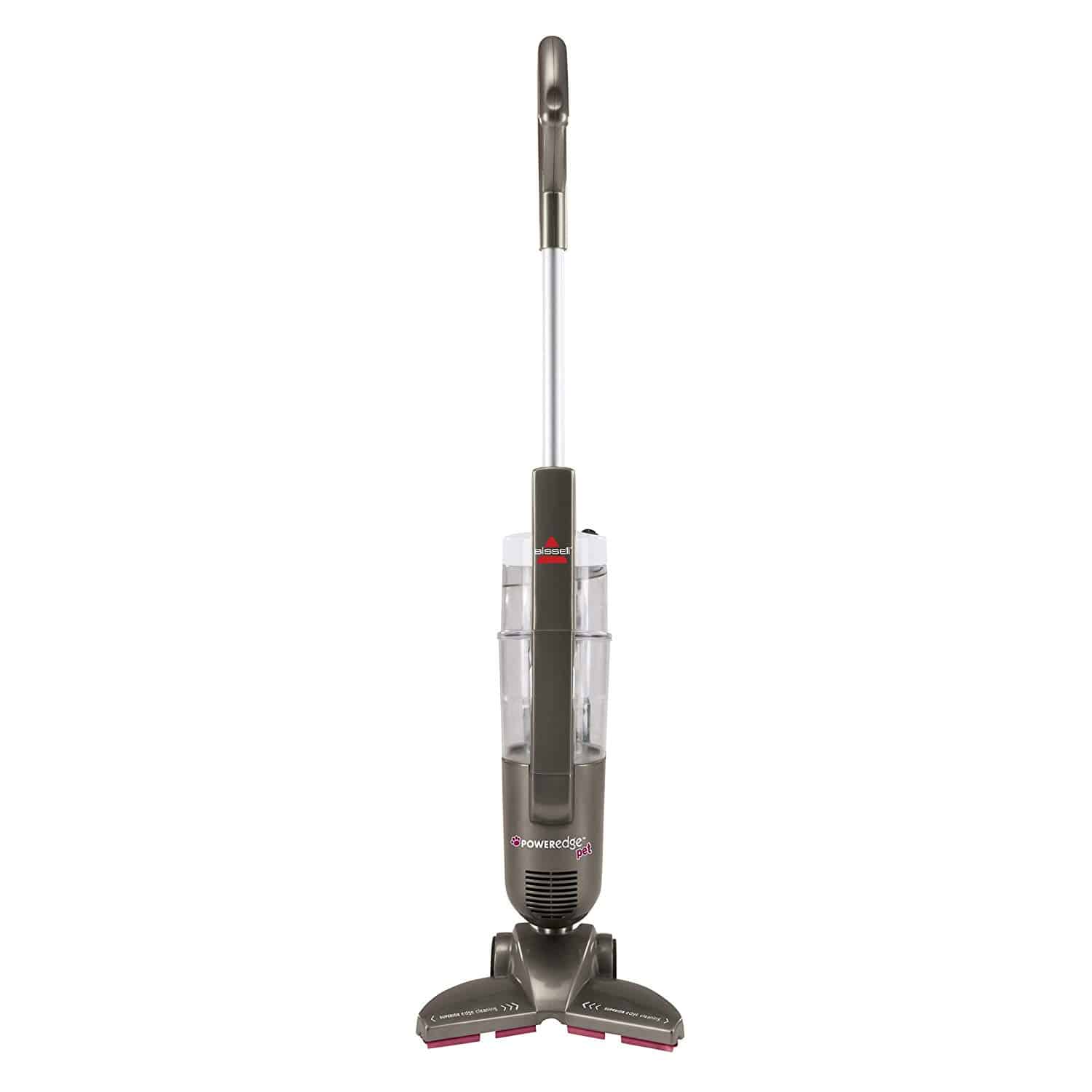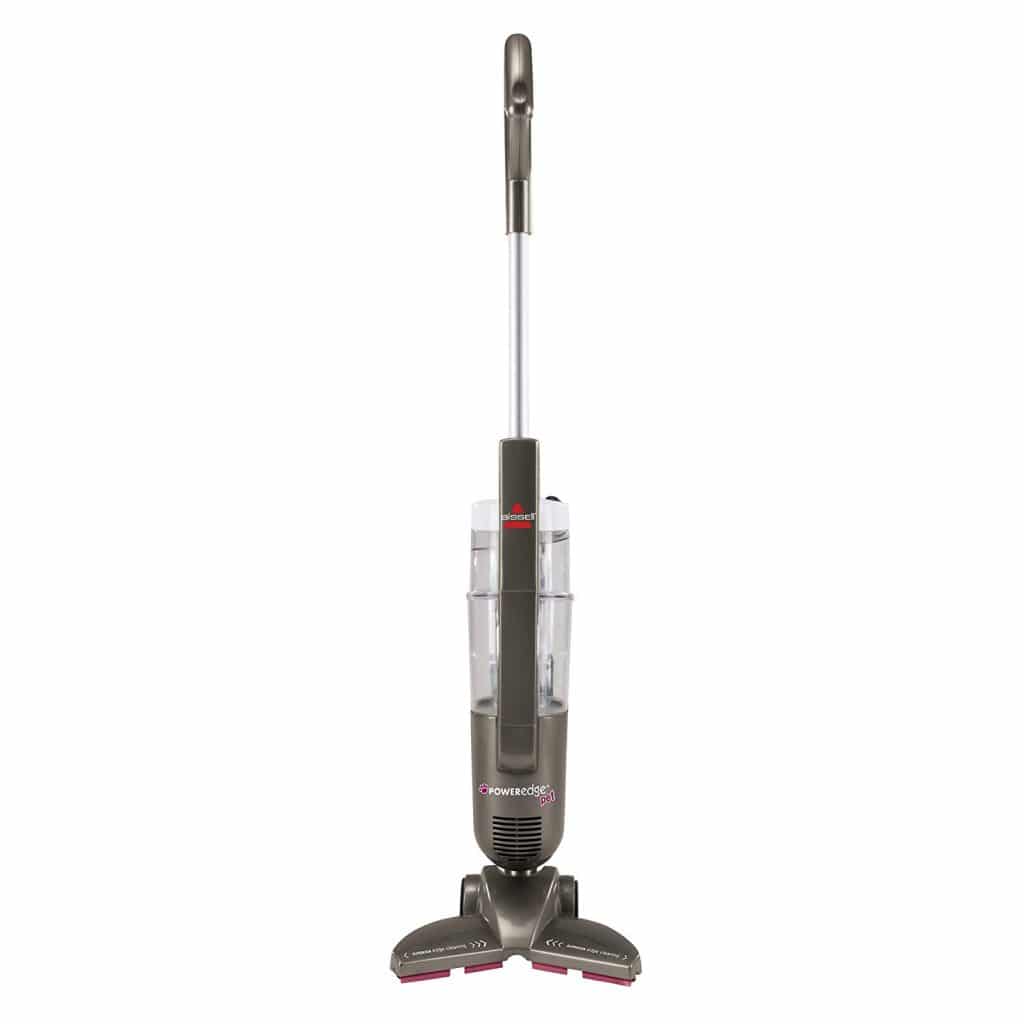 Overview
We're going to start with the cheapest on the list. The Bissell PowerEdge has a cleaning path width of 11.35 inches, and it is V-shaped, which makes it easier to reach some corners, which were otherwise almost impossible to reach. The V-shape is a genius idea because larger debris will be directed towards the center while smaller debris will be caught by the sides. With a power cord of 20 feet, and the dirt cups are very easy-to-clean, which will save you plenty of time.
What we like
The fact that it weighs only 7.5 lbs makes your job tenfold easier because you won't get tired pushing it around. Another great feature is the swivel steering, which makes it a breeze to clean around the furniture, and when you add to it the V-shaped cleaning path, you will not miss a spot on your hardwood floor. The bagless cleaning technology makes it very easy to clean the vacuum.
What needs improving
The smallest improvement that this hardwood vacuum cleaner needs is to have a longer power cord. It has a power cord of 20 feet, and in all honesty for the average room, the cord is perfect. However, if you're looking to clean larger areas, it will take some more time. Nonetheless, you shouldn't let that dissuade you as this is only a minor issue because this vacuum works flawlessly.
The Final Verdict
With a price that is next to nothing and top-notch quality, this is the best vacuum cleaner for the hardwood that you can buy. The V-shaped cleaning path will help you reach the areas that are almost impossible to reach with the conventional vacuum cleaners. We recommend that you get this vacuum cleaner if you're not looking to spend a lot of money.
---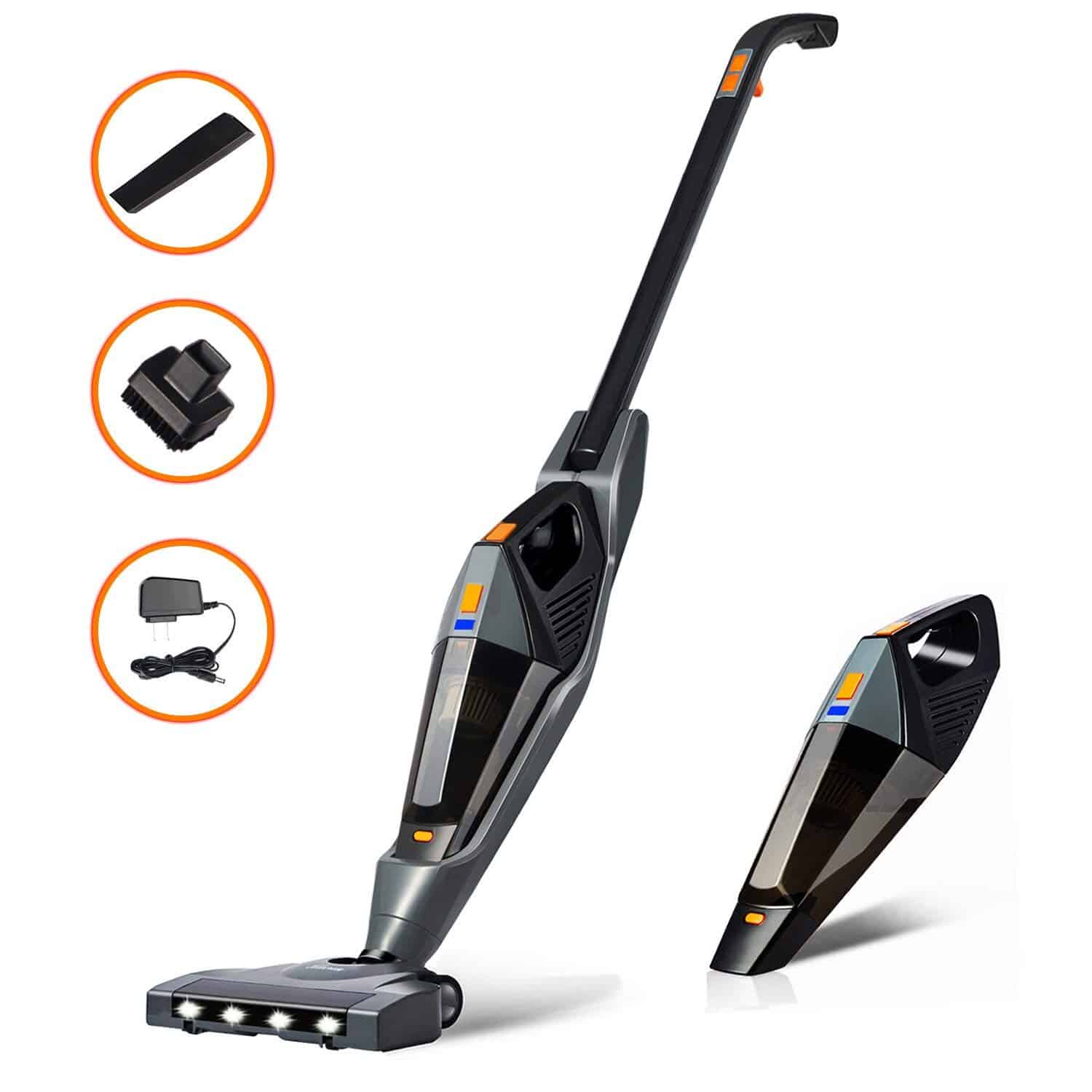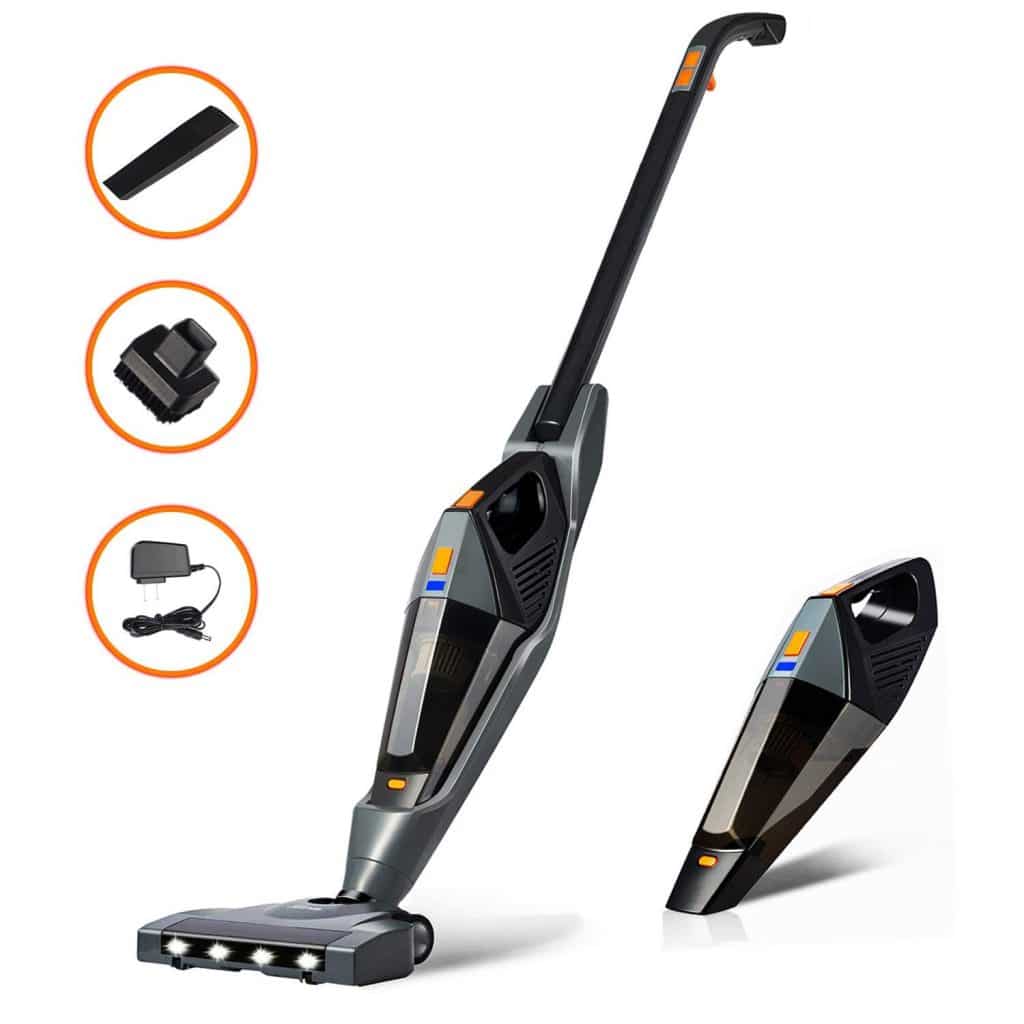 Overview
This cordless vacuum cleaner utilizes a motor with 2 modes. The low power mode is most effective when you're trying to clean dog hair or dust on your hardwood floors, and on the other hand, the high power mode will help you clean debris, and hidden dust. The swivel is designed to be very flexible since it can turn for 180°, which will help you reach every corner. The Hikeren Cordless Vacuum weighs only 6 pounds, which will reduce the physical strain on your body significantly.
What we like
This monster has a 2500mAh built-in rechargeable Li-ion battery, that takes 3-4 hours to charge and can be used for 40 minutes on low power mode, while it lasts for 30 minutes on high power mode. It also has incredible suction (12000PA), making sure that no debris escapes from it. Let's not forget the one-step-push handheld vacuum, which has a crevice nozzle for areas that are hard to reach. It's super easy to disassemble and wash.
What needs improving
After reading the reviews carefully, we came to the understanding that people were disappointed that the battery life was a little bit short. However, we must take into account the fact that it's a mighty vacuum cleaner, and having it run for 30-40 minutes takes a massive amount of energy. Therefore, it may be a minor flaw that doesn't affect the way this vacuum operates.
The Final Verdict
The fact that it's cordless and that has 12000PA suction lets you know that Hikeren means business. Running it for 30 minutes on high power mode and for 40 minutes on low power mode will give you more than enough time to clean all the hardwood floors that you want. The flexible swivel makes sure that you won't miss any spots.
---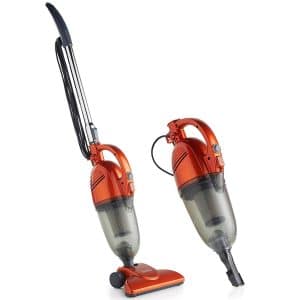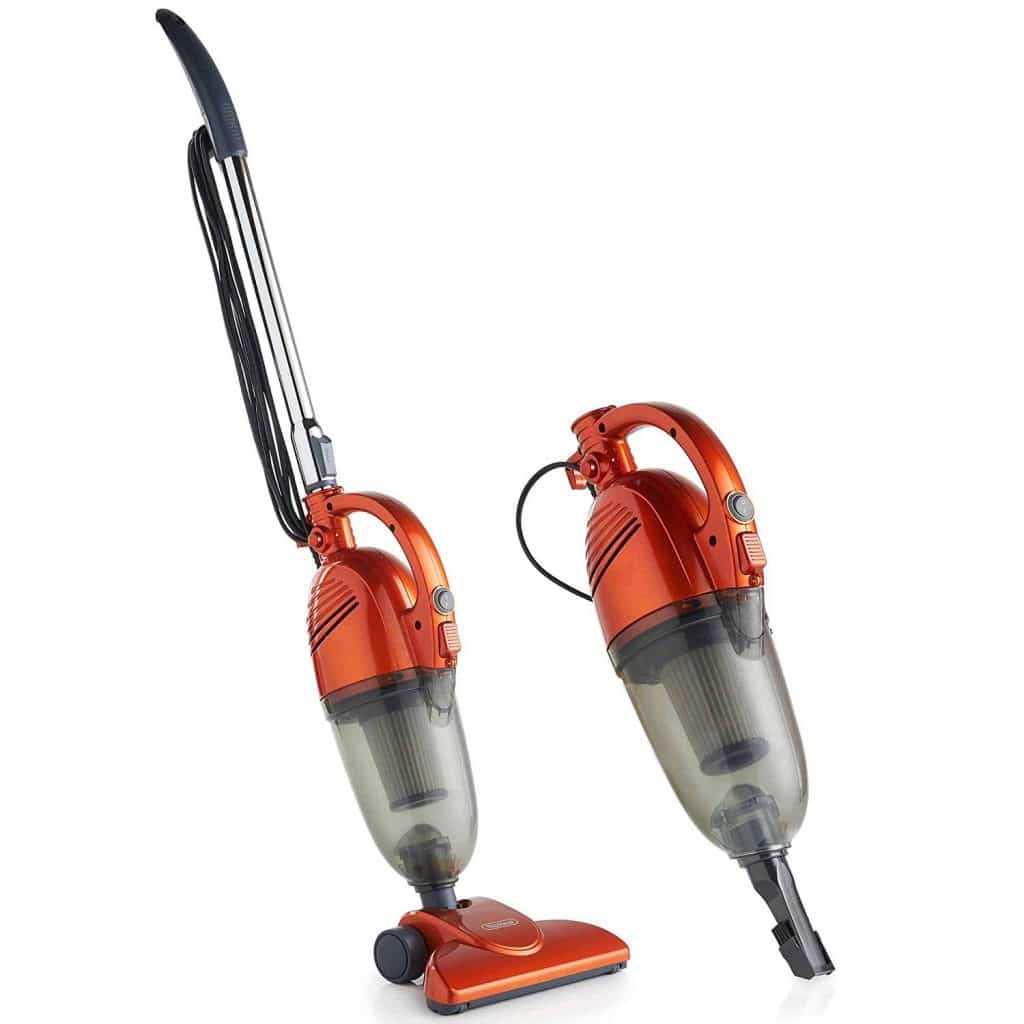 Overview
The VonHaus Hardwood Cleaner is cordless and has a built-in 22.2V Li-ion battery, that gives you a working time of 30 minutes, and needs only 4 hours of charging. The suction capacity is quite extraordinary (15000PA), and it helps you get rid of even the most stubborn microparticles, pet hair, and deep debris. It has two settings which you can choose to operate, the low power mode and the high power mode.
What we like
You can use the upright mode of cleaning and the handheld, which allows you to reach even the most difficult to reach areas. While it is perfect for hardwood cleaning, it can also be used for other surfaces like carpets, stairs, and car interiors. The HEPA filtration system traps in the smaller particles and doesn't let them recirculate back in the atmosphere. This vacuum cleaner is a must-buy for people that suffer from allergies since it can also remove allergens.
What needs improving
A couple of users have complained about the fact that it's a bit louder than the other vacuum cleaners. To make sure, we bought it for ourselves and decided to test it and see how loud the noise was. To our surprise, the noise wasn't as bad as those users made it be. In our opinion, this isn't something that is worth noting, because the difference in noise isn't that significant.
The Final Verdict
If you want a vacuum cleaner with incredibly powerful suction (15000PA) that is cordless and still is quite inexpensive, then look no further because VonHaus has managed to come up with a vacuum cleaner that is worth every penny. Let's not forget to mention the handheld cleaning that is perfect for areas that are hard to reach, and it can also be used to clean the interior of your car. The HEPA filtration system is ideal for people that have allergies because it traps the allergens and doesn't let them escape back into the atmosphere.