Floating Bluetooth Speakers – We Take a Look at The Best Sellers!
We love sound. It's hard to image getting through the day without listening to our favorite music, radio or podcasts. But the way we listen to sound is changing. While we still love our home stereo systems, we also crave speakers that can let us listen to high fidelity audio anywhere.
Just below, we've reviewed the Top 3 Floating Bluetooth Speakers. These ultra futuristic-looking gadgets are a dream if you want something very different. A floating speaker literally levitates above its dock station, allow the sounds to disperse from all angles. Once it's low on battery, the speaker will gently glide down back to the dock.
If you're a true pristine sound lover, make sure to check out our best soundbar reviews, as well as our top 3 wireless boomboxes!
We're mesmerized watching these next-generation floating speakers and had the best time testing them out for you.
Here are the best Floating Speakers of 2023: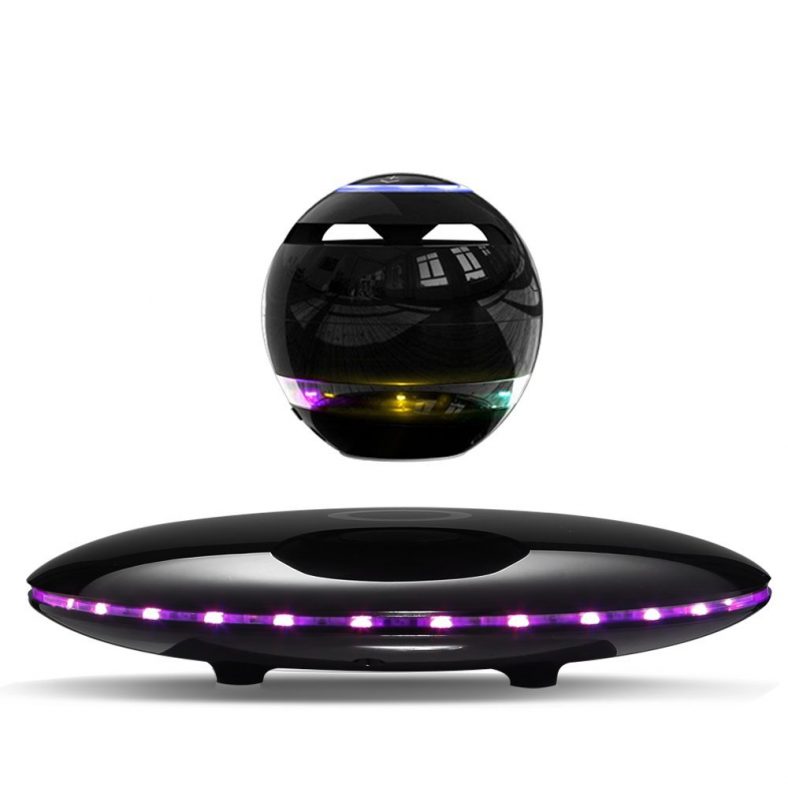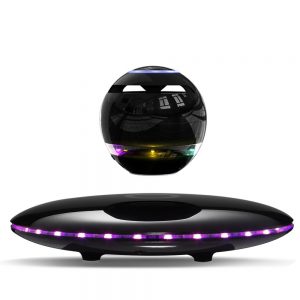 Overview
This cool little levitating speaker is a delight for both adults and kids. It provides high quality 360 surround sound perfect for the home or office. Instructions are easy to follow and we had it set up in no time.
What We Like

The infinity orb is straight from the future. We love how it looks like a cool gadget but it delivers in the all important sound. The volume on this speaker is great with no distortion. The sound is 360 degrees, which means more bass and more treble. This Bluetooth speaker can take your calls, projecting voices in crystal clarity. The battery life is very good, we had our speaker going for hours.
What Needs Improving
Initially we had problems turning up the volume. Once we figured out how to do it using a smartphone, the speaker performed outstandingly well.
The Final Verdict
The infinity orb is the ideal floating speaker for all ages. It looks fun, it sounds amazing and connects to your phone for calls. It's durable, lightweight, shatterproof and an excellent price when bought on Amazon.
1 used from $43.92
Free shipping
as of June 6, 2023 2:25 am
---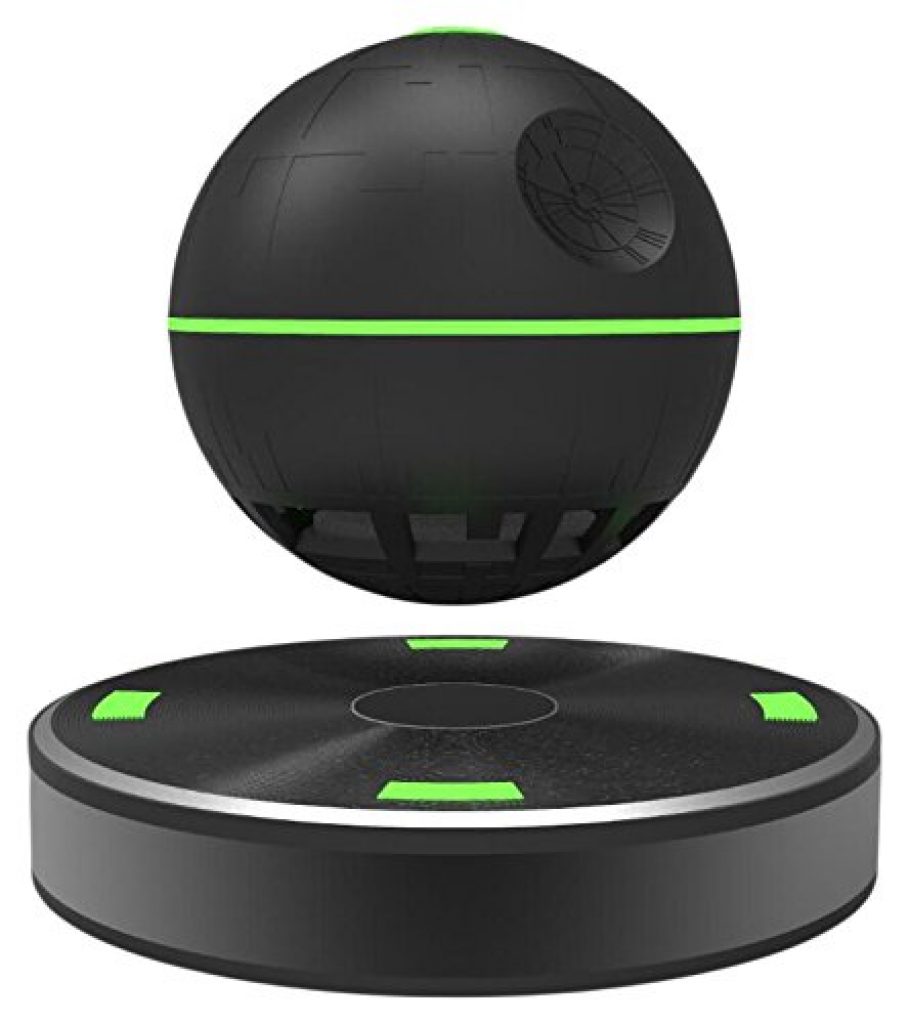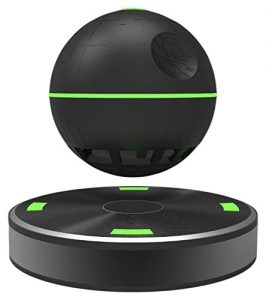 Overview
This wireless floating bluetooth speaker looks like something from Star Wars. It looks stunning and performed well even with a weaker connection.
What We Like
This space like orb can be used as a levitating or stand-alone speaker. It will spin and float, providing endless entertainment. But this gadget isn't just all about the fun, it's a serious speaker that provides good quality audio even by experienced standards. The battery lasts for ages, charging quickly when plugged in. All in all, a great speaker, at a good price.
What Needs Improving

Take care as if this speaker is placed on an uneven surface, it can easily fall. Other than that, it's a super product.
The Final Verdict
Overall, this is great, and does exactly what we want it to do at a more than reasonable price.
6 new from $102.00
Free shipping
as of June 5, 2023 4:18 pm
---
Overview
We love the cool design of this floating bluetooth speaker. With plenty of playing time and great connectivity, this one's an instant winner.
What We Like
This is a brilliant speaker. It comes with a smart touch screen and the sound quality is excellent, and the appearance gets 10/10. The Bluetooth connection is good and appears to be stable, and it'll play for up to 8 hours straight before needing a recharge. What sets this floating speaker apart is that there is a built-in wireless charging option so you never have to run out of juice.
What Needs Improving
The assembly takes a bit of time, but if you follow the instructions, you'll be absolutely fine.
The Final Verdict
This levitating speaker does the trick. It levitates, plays for hours, and is great value. A striking gift for yourself or a friend.
---
---
Check out our other hand selected recommendations!