Boomboxes are back
Once an 80s kid's party staple, these amps are experiencing an uplift. Nothing cooler than strolling on a B-ball court, blasting your boombox with beats. But we sure don't miss the hissing, screeching and ear-shattering volume while busting a move.
Luckily those ear-bleeding retro boomboxes upgraded BIG time! Enter the new 2023 models. Your ears receive crystal-clear sounds, perfect for picnics and camping. If you're a fan of clear sound that isn't so ear-shattering but is still a perfect match for your indoor house party, check out our best floating Bluetooth speakers!
Here are our Top 3 Boomboxes that will have you moon-walking back on the dance floor: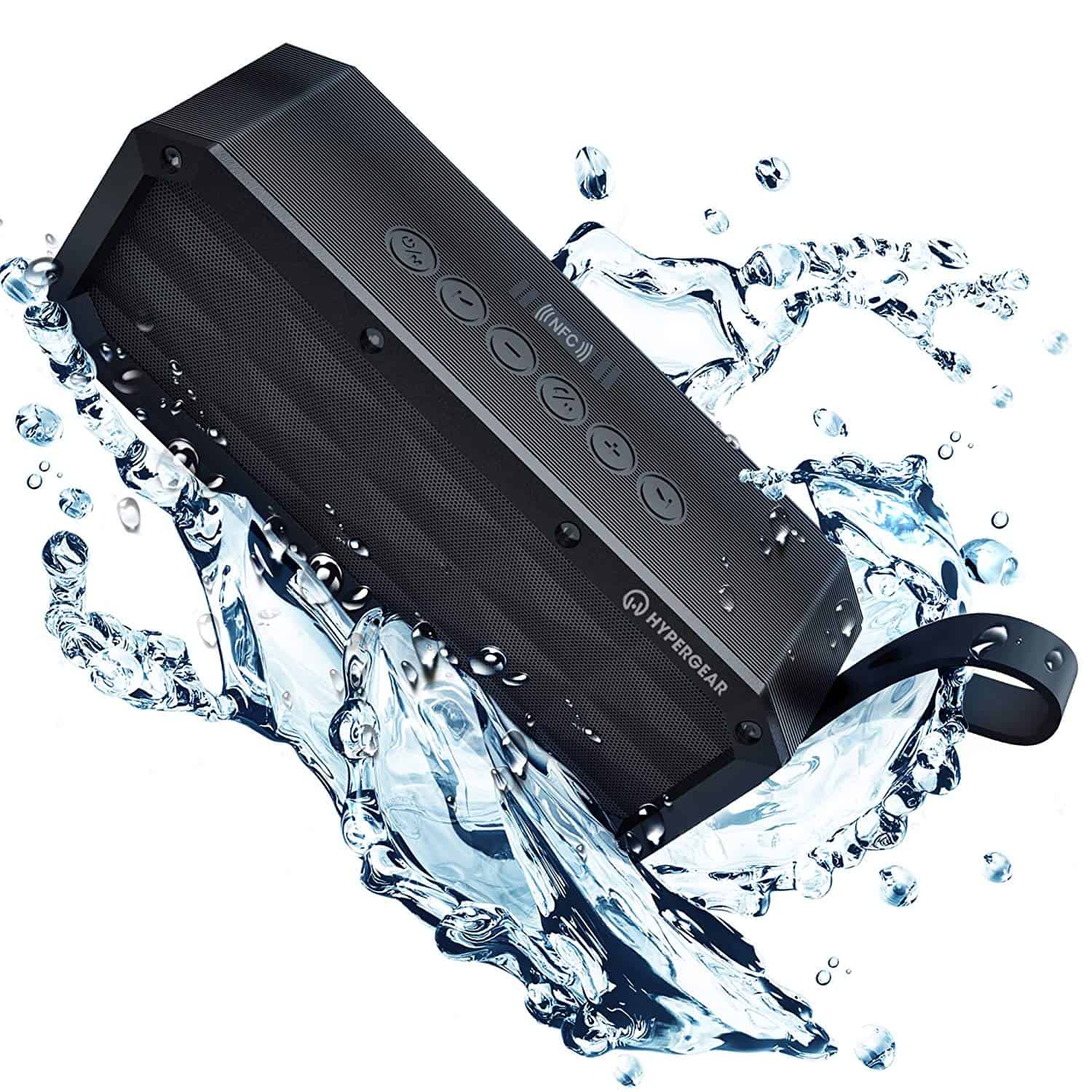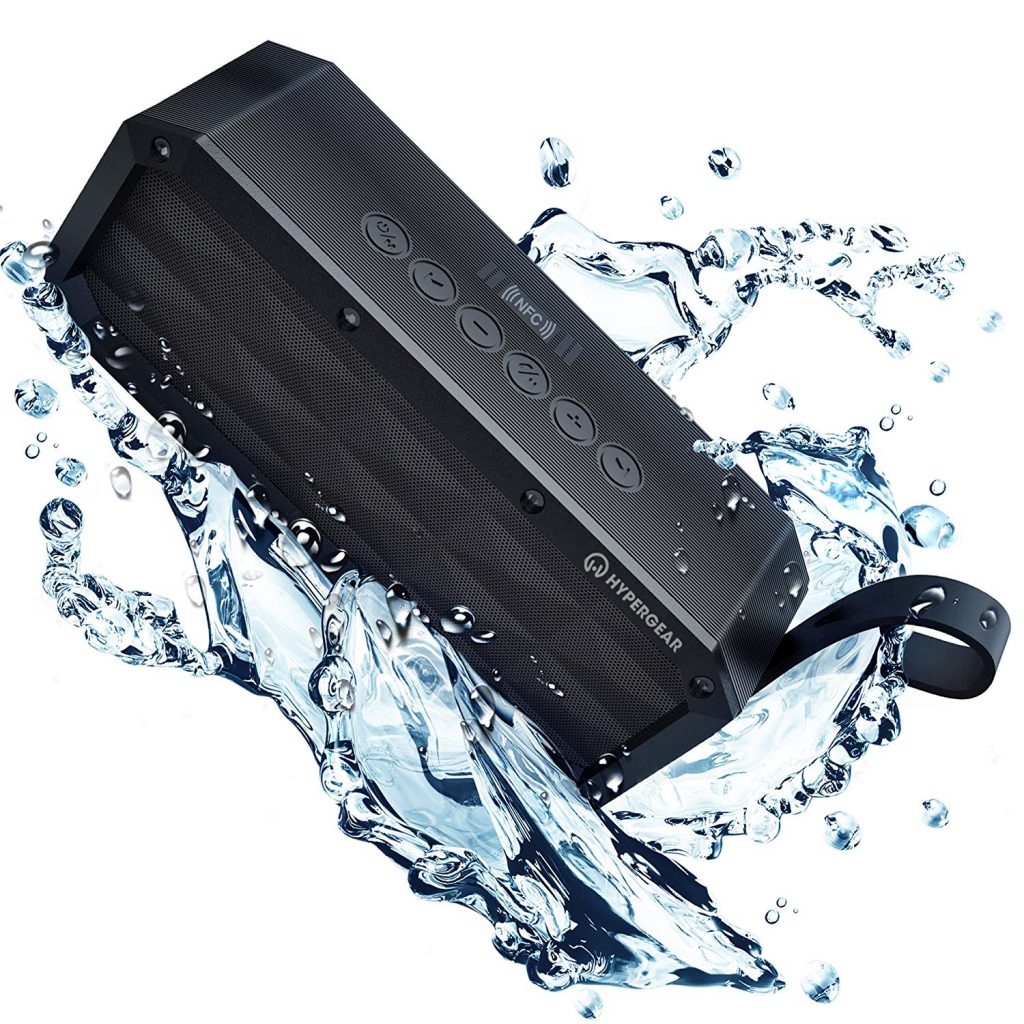 Overview
HyperGear's sound evolution gets BIGGER and badder. This hard-wearing, portable wireless boombox is ideal for enjoying dynamic music indoors and outdoors. While the simple design isn't the flashiest, the HyperGear XL delivers everything you need and much more.
What We Like
The HyperGear Beast XL is fully-loaded with 5 x crystal clear audio drivers. You can connect it to your smartphone, tablet and your computer. The audio system is sophisticated, including high powered bass radiators, a banging subwoofer, acoustic tweeters and the all important anti-distortion mechanism. On top of that, you get a noise-isolated microphone perfect for making calls on the go. The quality of sound during calls is exceptional. The HyperGear XL 6600mAh battery boasts up to 16 hours of non-stop playtime partying, and that's no exaggeration.
Oh – and it's 100% water-resistant and dirt proof. Stand the Braven on the beach sand or blast it at a pool party. Do you throw parties in your backyard on a regular basis? The sound transforms your house into a club. Even your neighbors will be in line waiting to get in.
What Needs Improving
Looking for a wireless boombox that looks extra slick? The HyperGear XL is a good-looking, no nonsense product but it won't exactly stand out of the crowd in terms of aesthetics. If you don't mind (and we hope you won't), you'll be getting a lot of bang for your buck. Our only other observation is the strength of the bluetooth signal, which occasionally gets choppy in the outdoors. Other than that, nothing to comment.
The Final Verdict
The HyperGear XL is a bestseller for a reason. You can take it anywhere you want, and it will give you sound so good that you'll be dancing in the streets (or your living room). The bass is powerful enough to shake the floor like an earthquake. There's a battery display meter, keeping you alert of playtime length. For this quality build, this price is reigning champ.
---
Overview
The FUGOO gives a futuristic look with its black body and stainless-steel grills. The shell is water- and dust-proof, as well as shock-resistant.
What We Like
Featuring 360 degree surround sound with 8 acoustic drivers, the FUGOO is perfect for weddings or other special occasions. It's made for the great outdoors; it's great for beach play and camping trips. Its sturdiness can take a punch. Dropped into a lake? FUGOO won't sink!
Plus, it comes USB-equipped for smartphones or iPads, and will give you 35 hours of endless music before the battery drains. And the speakerphone is compatible with SIRI and Google, allowing you more music control. Even with its massive bluetooth speakers, it feels featherweight. The signal powerfully carries through walls, which is totally perfect if you love immersing your home in sound.
What Needs Improving
The FUGOO works well in most environments but we found that it was a little quiet especially in big parties. So if you need something ultra powerful, it's worth paying more.
The Final Verdict
For music enthusiasts, it's a treat, as it's one of a handful of speakers that can deliver high fidelity sound indoors and outdoros. All in all, a good product.
---
Overview
Get the party started with the super sonic wireless boombox, Sony XB72. This bluetooth connected speaker can be used for anything from chilling out at home with some low-key r'n'b to revving up your house party with dance tunes and vivid, colorful LED lights.
What We Like
You can pair it with your other devices, including your smart TV wirelessly or with USB. What makes it extra special is that Sony have really focused on giving you a banging bass, better than many of the competitors. There is even a compatible smartphone app, SongPal, that will let you control the speaker's light show and sound quality from afar.
Trust me, it's the most fun you'll ever have.
What Needs Improving
To get the most out of your Sony, you need to turn it up. When played at low volume, all of the unique features that enhance the sound won't have a chance to come out.
The Final Verdict
This Sony Audio System is a bestseller for a reason. It delivers on every front from exceptional, rich sound to stunning visuals. It's a dream gift for any music lover. Amazon has great deals going at the moment so be sure to check it out before it expires!
---
---
If you enjoyed this article, then don't miss our other trending music reviews!